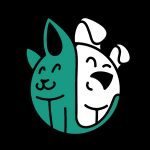 If you've ever taken your dog hiking or camping with you, you'll know the joy of bringing your four-legged friend along on your adventures – but also the struggle of trying to fit all his necessary kit (water, food, toys, leashes, waste bag, and the rest!) into your rucksack, alongside your own hiking gear. How can one small fur ball have so much luggage?!
A dog backpack poses a simple solution to this problem, enabling Fido to carry his own belongings in a safe and comfortable way, and giving him a sense of purpose to boot. It can also be a great way to help him burn off that excess energy! Sound good? Then read on for our buying guide to the best dog hiking packs on the market today, to help you decide which dog rucksack would be the perfect fit for your mountain-climbing mutt.
The Best Dog Backpack
OneTigris Hoppy Camper Dog Pack
See More Reviews

See More Reviews



First up on our list of the best dog backpacks is this Hoppy Camper Dog Pack by OneTigris. Made from a high density brown cotton canvas, its vintage appearance is great for the style-conscious canine – but the true magic is in its functionality. The pack features two zip-close compartments on either side, each with a semi-open front pocket and an internal zip-close pocket, so there's plenty of room to organize your pup's possessions.
This super-smart dog saddle bag weighs 21oz and has three adjustable straps. It's suitable for medium to large dogs, weighing approximately 55 – 100lb (consult the size chart for exact measurements to confirm suitability). The stitching on the pack is reinforced, and there are multiple reviews which praise its quality and durability. Overall, this is a great starter dog rucksack, especially considering the very reasonable price tag.
Key Features:
Made from high density cotton canvas
Two zip-close compartments with semi-open pockets
Two internal zip-close pockets
Suitable for medium to large dogs
Specification:
Brand

OneTigris

Model

SP-038

Weight

1.28 pounds
Outward Hound Daypak Dog Backpack
See More Reviews

See More Reviews



Our next piece of dog hiking gear is this Outward Hound Daypak Dog Backpack. Less bulky than the Hoppy Camper, this super-lightweight pack has a breathable mesh lining to keep your pup cool and comfortable. It also comes in a choice of two bright colors and features reflective piping for high-visibility – great news if you're worried about losing sight of your pup as he scampers through the forest ahead of you!
The Daypack is available in three sizes. Each one has four expandable pockets to allow you to store everything your pup might need for a day trip. It's worth noting though that, as the name suggests, this is more of a 'day pack' for shorter walks – it's smaller than many dog rucksacks and at least one review mentions that the unpadded straps may make it unsuited to longer hikes.
Key Features:
Lightweight pack with cooling mesh
Reflective accents for high visibility
Four expandable pockets
Available in three sizes
Specification:
Brand

Outward Hound

Model

22003

Weight

8 ounces
Mountainsmith K-9 Dog Backpack
See More Reviews

For longer and multi-day hikes, this Mountainsmith K-9 Dog Pack is hard to beat. Designed after consultation with a veterinarian, this dog hiking pack has a four-point adjustable chest harness, adjustable back harness and belly strap, to ensure a perfect fit for Fido. There's also a padded sternum and air mesh panels for breathability – this is a pack that has your pup's long-term comfort in mind!
It's practical as well as comfortable; two zip-close side compartments offer plenty of space for water bottles, food and toys, and there's a reflective trim to ensure your pooch is easy to spot. There are several reviews which praise the unique ergonomic design and superior comfort of this backpack compared to similar, cheaper designs. Owners particular like how the padded straps prevent the buckles from rubbing and chafing their pups, even when the pack is worn for an extended period of time. There's little doubt this is one of the best dog backpacks for hiking on the market, and a worthwhile investment.
Key Features:
Four-point adjustable chest harness
Padded sternum strap for comfort
Two zippered side compartments
Available in three sizes
Specification:
Brand

Mountainsmith

Model

15-80050-64

Weight

1.1 pounds
Ruffwear Approach Dog Backpack
See More Reviews

See More Reviews



The Ruffwear Approach Dog Backpack is one of the pricier options on this list, but there are lots of features and five star reviews which might justify that. This dog saddle bag features a weight-forward streamlined design, non-slip padded straps and covered buckles to ensure your dog's comfort. It's available in five sizes, meaning it's suitable for small to large dogs, and the harness has five points of adjustment for a perfect fit.
The eye-catching orange color and reflective trim also makes it easier to keep track of your pooch, even in low light. It's worth noting though that some reviews mention the pack slipping if the pockets become unbalanced, so you'll need to make sure the weight is evenly distributed over both sides (you should always aim to do this anyway to ensure your pup's comfort).
Key Features:
Padded, non-slip straps for comfort
Five-point adjustable harness
Reflective trim for visibility
Available in five sizes
Specification:
Brand

Ruffwear

Model

50101-815S1

Weight

12.8 ounces
Kurgo Baxter Dog Backpack
See More Reviews

Next up on our list is this Kurgo Baxter Dog Backpack. This impressive harness design features a padded spine support and eight points of adjustment, to enable it to custom fit your medium to large-sized pup. There are two main zip-close compartments, with a smaller zippered pocket on each side, so there's plenty of space to carry water, snacks and poop bags. It's available in three color combinations (Black/Orange, Coastal Blue and Farm Red), each of which also features a reflective trim for visibility.
There's a large padded handle, and for those who love multi-functional kit, the Baxter backpack also somewhat randomly has a bottle opener attached to the chest strap – so you can enjoy a refreshing drink after a long day hiking with your best friend! This delightful doggy bag also comes with a lifetime warranty from the manufacturer (when bought from approved sellers), and their customer service is praised in several reviews, so you can be confident that you'll get the support you need if any issues arise.
Key Features:
Eight-point adjustable harness
Two zippered saddle bag compartments
Additional two zippered pockets
Available in two sizes
Specification:
Brand

Kurgo

Model

01586

Weight

15.5 ounces
Lifeunion Adjustable Dog Saddlebag
See More Reviews

Another pet backpack that has Fido's comfort as its top priority is this Lifeunion Adjustable Dog Saddlebag. This durable polyester backpack features a padded chest and ribcage strap, as well as a mesh lining to ensure breathability. Many reviews confirm that this is a very comfortable dog rucksack option that does not seem to chafe or bother their dogs, even when used for a long period of time.
This adjustable backpack features two side pockets with zip closures, offering plenty of space for water, bowls and food – although it's worth noting that the pockets taper towards the bottom, so they're not as spacious as they could be. There's also the usual rubber handle and D-ring leash attachment on the top of the harness, to enable you to bring your pup under control if required. This dog saddlebag is available in three sizes and a choice of four colors: black, blue, orange or red.
Key Features:
Made from 600D durable polyester
Mesh netting for breathability
Two large zippered side pockets
Available in three sizes
Specification:
Brand

Lifeunion

Weight

12 ounces
See More Reviews

Almost identical in style to the Lifeunion Saddlebag is this Graycell Dog Pack (so similar in fact that we wonder if the design team deflected!) As with the model above, the Graycell pack has padding around the straps on the shoulders, chest and rib cage, as well as a breathable mesh lining, to provide a comfortable wearing experience for your pooch. It too has two tapered side bags, a large rubber handle, and a D-ring on top to attach the leash.
What makes this dog rucksack different though is the inclusion of a collapsible silicone dog bowl – extremely useful for hiking! – and the four reflective strips which enable you to more easily keep sight of your pup in low light and undergrowth. This is also marketed as a tactical dog pack, and GrayCell offer a variety of patches (purchased separately) which can be attached to the backpack to convey messages such as 'Service Dog' and 'Ask to Pet'. Available in Medium or Large size, it's suitable for dogs of approximately 36 – 100lb.
Key Features:
Made from 600D waterproof Oxford Cloth
Two tapered side pockets
Includes collapsible silicone dog bowl
Available in two sizes
Specification:
Brand

GrayCell

Weight

14.4 ounces
Outward Hound Denver Urban Dog Pack
See More Reviews

Another top-notch dog rucksack by Outward Hound is this Denver Urban Dog Pack. This stylish messenger bag design comes in a two-tone brown canvas fabric with eye-catching turquoise buckle details. Those buckles secure two side compartments, each of which also has a smaller, zip-close pocket inside. As the name suggests, this pack is aimed more at city slickers than country hikers, but don't let that put you off – there's still plenty of room to carry all your walking essentials, including water bottles, waste bags and treats.
If you're looking for a lightweight, small dog backpack, you won't be disappointed in this slim and sleek Denver pack. It's available in two sizes, has adjustable belly straps, and there's a breathable mesh top, so it should be super-comfy for your pup. Beware that whilst there are numerous positive reviews praising this pack's durability, there are at least a couple which claim the plastic clasps were not strong enough to hold their pup back from giving chase – so make sure you don't have a faulty design before taking this on the road.
Key Features:
Stylish canvas design
Lightweight with breathable mesh top
Two side compartments and two zip-close internal pockets
Available in two sizes
Specification:
Brand

Outward Hound

Model

22080

Weight

2.8 pounds
Outward Hound Kyjen Dog Backpack
See More Reviews

See More Reviews



The third and final Outward Hound design on this list is their Kyjen Backpack, which proves yet again that Outward Hound really know how to make a doggy bag! This funky nylon saddlebag comes in a choice of four bright colors, each of which also has reflective piping – so there's little chance of losing sight of your adventurous mutt.
What really sets this dog pack apart from the pack though (ha, ha…) is its design: the saddle bags on each side are attached with Velcro and easily removable, meaning you can quickly take the weight off your dog when you stop, or to help him over an obstacle, without having to remove the entire harness. This also makes the contents of the bags much more easily accessible to you. Inside each of the wide-opening, zippered bags are interior mesh pockets and elastic to keep a water bottle in place, ensuring this is one of the most practical, as well as stylish, backpack designs on this list. It's available in four sizes and has fully adjustable straps, so there's one for every hike-loving hound!
Key Features:
Made from super-durable nylon
Velcro removable saddle bags to easily take weight off dog
Interior mesh pockets and water bottle holder
Available in four bright colors
Specification:
Brand

Kyjen

Model

2500

Weight

12.8 ounces
Petsfit Dog Hiking Backpack
See More Reviews

Rounding off our list of the best dog hiking backpacks is this design by Petsfit. Made from a durable 600D Oxford Cloth, this affordable dog backpack comes in a gray and yellow finish that is both stylish and hi-vis. The two zip-close side pockets are large enough to store multiple water bottles, making this a great option for longer hikes.
The pack is available in two sizes, with some reviews commenting that the sizes come up large, so if in doubt, go for the smaller option. There are adjustable straps to the neck and chest, but with the smallest size available being a 'Medium', this probably isn't the best option for toy breeds. If you've got a pup of 20lbs or bigger though, you won't go far wrong with this practical and style-conscious design.
Key Features:
Made from 600D Oxford Cloth
Two zippered side compartments
Available in two sizes
Stylish gray and yellow color
Specification:
Brand

Petsfit

Weight

13.6 ounces
Best Dog Backpack Buying Guide & FAQ
Still not sure if your dog really needs a backpack, or whether it's safe for him to be carrying all that extra weight? Allow our FAQs to answer these and any other queries you may have, to help you make a more informed decision.
Dog Backpack Features to Consider
One of the most important things to consider when choosing a dog backpack is the size. Get this right, and the pack will fit your pup properly and be comfortable; get it wrong and you risk it slipping or being too tight, both of which can cause your dog discomfort and make them reluctant to wear the rucksack. See below for more information on how to properly measure your dog for a dog backpack.
Following on from the above, once you're sure it's available in the correct size, you should make sure your chosen backpack is geared towards your dog's comfort. This includes making sure the pack is lightweight, that it has padding around the straps on areas of high stress, such as the chest and shoulders, to avoid chafing, and that the straps are adjustable. Many dog backpacks also feature a breathable mesh lining, which is desirable, particularly if you live in a hot climate.
Another factor to consider is how much storage space you will need from your pack. When deciding if a pack is large enough, consider what you will be using it for – if it's just for short walks, you will need less space, whereas if you're taking your dog on long hikes or camping overnight, it will need to be able to hold large or multiple water bottles, a supply of food, waste bags and any other overnight equipment your dog needs. Check reviews of an item to get an idea of how much kit other users have been able to fit in their backpack.
Again, this is particularly important if you're going to be using your dog backpack for long hikes over rough terrain – you need a rucksack that's going to stand up to the elements, that's made from a durable, ideally water-resistant fabric, and that has strong buckles that won't come loose under strain.
Another feature to consider when choosing your dog's backpack is visibility. If you're taking your pup hiking through countryside and at night, it will be helpful and safer to select a dog backpack in a bright color with reflective piping, enabling you to more easily spot your wayward pup in the dark.
A leash attachment is important for when you need to bring your dog under control, or when you're in areas where your dog has to be kept on the leash. Most dog backpacks have a D-ring or similar to attach the leash on the back of the harness.
Once you've considered the essentials, think about any additional features that it would be 'nice to have'. For example, the Kyjen Dog Backpack by Outward Hound has removable side compartments via Velcro, which isn't essential to the function of the rucksack, but is a very convenient extra detail, allowing you to quickly remove the weight from your pup and access his belongings more easily.

Why Does Your Dog Need a Backpack?
The main reason your dog might 'need' a backpack, is if you want to take him hiking with you. On longer walks, your dog will require, at the bare minimum, water, snacks and waste disposal bags to be brought along for him. Whilst it's not essential for your dog to carry his own kit, it will make it easier on you – and providing you don't overload your dog's pack and keep it balanced, it's no bother for him to carry his share of the load.
To help carry your luggage
Not that we're suggesting you leave your backpack at home, but there might be times when you struggle to fit everything you need into your pack – and Fido might have extra space in his. We're sure he won't mind helping you out!
An associated benefit of using a dog backpack is that it can improve your pup's behavior whilst out on a hike. Many users report that wearing a backpack has improved their dog's willingness to walk beside them on walks, and that they pay more attention to commands. The reason for this is attributed to the backpack giving the dog a sense of purpose, and the rightly-held belief that they are participating in the pack. The backpack is a distraction for your dog, and provides them with mental stimulation, as well as physical.
Another reason you might want your dog to wear a backpack is that carrying the extra weight can tire him out quicker. This is useful if you have an energetic dog that requires a lot of exercise, and you want to make sure he's getting enough of a work out. This can be particularly helpful if you are unable to take him for extended walks (or unwilling, for example during winter!)
To make him happier at home
Ensuring your dog is fully tired out before leaving him whilst you go to work has other benefits too. It can help to reduce separation anxiety, as well associated behaviors such as whining and chewing – because he just wants to rest and recover in time for your next walk!
Measuring Your Dog for a Dog Backpack
When measuring your dog for a backpack, you should always consult the size chart provided by the manufacturer for the exact measurements required to determine the appropriate size. As a general rule, the most common measurements you're likely to need are your dog's chest girth, neck girth and back length. These should be taken at the widest point for all. Some backpacks are also sized according to weight and breed, so make sure you have this information to hand. If your dog is between sizes, it is usually recommended to select the smaller size.
Basic Dog Backpack Safety
Follow these basic tips to help ensure safe use of your dog backpack:
When you first use a dog backpack, it's important not to rush your pup into carrying too much too soon. Allow him time to get used to the empty backpack before you start loading it with weight. To help him adjust, have him wear the backpack in short stints at first, and use praise and treats as positive reinforcement.
Equal weight distribution
When packing your dog's saddle bags, make sure that the weight is always evenly distributed on each side. This will ensure that your dog remains balanced and there is no stress placed on his spine or shoulders from carrying an uneven load.
Make sure your dog's pack never weighs more than 25% of his weight, or the weight recommended to you by your veterinarian, in order to prevent discomfort or injury. You should use a measuring scale to confirm this prior to attaching it to your dog.
Most dog backpacks come with a built-in handle on top of the harness. You should never use this to lift or swing your dog - it is designed to help you assist your pup over obstacles and water, and restrain him if necessary.
Remember that carrying a backpack is a lot more exerting for your dog, and he will likely tire more quickly than usual. Keep your first walks with the backpack short, and monitor him for signs of exhaustion, turning back if necessary.
Monitor for signs of discomfort
Even if your dog is an experienced backpack wearer, you should always keep an eye out for signs of discomfort whilst on a hike. Some things to watch out for include sores or chafing, which can be caused by too tight or unpadded straps, or an off-kilter gait, due to the pack slipping to the side or an unbalanced load. If your dog seems distressed or uncomfortable, remove the backpack immediately.
This should go without saying, but make sure never to pack any sharp, poisonous or explosive items in your dog's backpack that he could injure himself on if they were to fall out or press into him.

Best Dog Backpack FAQ
Q: What is a dog backpack?
A: A dog backpack is similar to a human backpack in function, but specifically designed to fit your dog. It usually consists of a harness with padded straps and buckles to adjust the fit across the neck, chest and back, and two equally-sized saddle bags or pockets which sit on either side. There may also be additional pockets inside or on the front of each saddle bag. The purpose of a dog backpack can be to allow your dog to carry the items they will need on your walk or hike, to give him a job to do, or to give him additional weight to carry to improve his work out.
Q: What can I pack in a dog backpack?
A: Some common items you may want to pack in your dog's backpack include a water bottle (or multiple bottles if you're going on a long hike), snacks, treats, toys, waste disposal bags, and any muzzles or leashes your dog may require whilst out with you. Depending on your environment, you might also want to include pet sunscreen, and a first aid kit can be a good idea too. Basically, you should pack everything your dog is likely to need to keep him happy, healthy and hydrated whilst out hiking with you – just make sure not to exceed the recommended weight allowance (see below).
Q: What is the appropriate weight my dog can carry?
A: Before using a backpack with your dog for the first time, you should consult your veterinarian for advice on suitability and the appropriate weight your dog can carry, as the weight your particular pup can safely manage will be affected by factors such as his health, age and breed. As a general rule, a healthy, adult dog can carry a maximum of 25% of their bodyweight in their pack – although 10-15% is probably more ideal. When you first start using a dog backpack, pack it light, and work up to a heavier weight as your dog gets used to it and builds up his endurance. Make sure to always distribute the weight evenly over each side of the backpack and never overload your dog's backpack, as carrying too much weight can be uncomfortable and even hurt them.
Q: Can constant use of a backpack cause physical complications for the dog?
A: Providing you follow the recommended advice of not overloading the backpack, and making sure the weight is always evenly distributed on either side, the majority of healthy dogs should be able (and willing!) to regularly wear a rucksack on walks without complications. Just make sure to remove it as soon as you're home or finished hiking for the day, to give your pooch a break. It is also worth remembering that every dog is different, so you should always monitor your pup for any signs of discomfort or chafing, and cease using the backpack and consult your veterinarian if you are at all concerned.
Our Top Pick
We've covered 10 of the very best dog hiking packs on this list, but our favorite has to be the OneTigris Hoppy Camper Dog Pack. This super-stylish dog backpack ticks all the boxes – it's durable, has lots of spacious pockets for your dog's belongings, and is fully adjustable, making it a comfortable and well-fitting option for your pup. If you're looking for a medium to large dog backpack that will ensure your dog can 'pull his weight' on your next hiking trip, this is it!
Sources:
Hiking With Your Dog, PetMD
Gear Ideas for Gung-Ho Dogs, WebMD
Related Reads
Related Reads