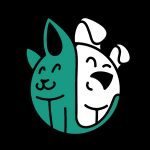 As a pet owner there are a number of checks you can perform on your animals to see if their health is in tip top condition. One of the most overlooked, yet important checks that you can do is to weigh your cat or dog to see if their weight is normal. This is one of the first things that a veterinary expert will do when you take your pet for a check-up, as weight can be a big indicator of ill health and if your pet is underweight or overweight then it can reveal an underlying health problem that will need attention. It could also just be an indication of the wrong type of food, and so a diet switch and more exercise may be needed!
There are a number of pet scales on the market and we appreciate that if you're not an expert then it might be tricky to choose which is the best for you and your animal. We have made the job easy for you and written a buying guide, giving advice on what to look for when purchasing the best animal weight scale. Choosing and using a pet scale should be simple.
To make buying a pet scale even less hassle, we have looked at the best online pet scales and have compiled a list of our favorites below.
The Best Pet Scale
See More Reviews

What we like about this W.C Redmon dog scale, was the size and shape of the design. This scale has a very slim and sleek design (28 inches in length x 16 inches in width) which not only makes it simple to use, but it's super easy to store away too. This is the perfect animal weight scale for pet owners and dog groomers who would like to keep an eye on their pet's weight. The scale itself runs on x 2 AAA alkaline batteries which are simple to replace when necessary. When it comes to reading the scale, the unit gives weight measurements in pounds and kilograms, as well as featuring a delta weight calculation, showing previous weight measurements and displaying when the battery is running low. The scales can take a maximum weight capacity of 225 lbs and minimum weight capacity of 1-1/5 lbs. You could use this animal weighing scale for both cats or dogs. What's quite handy about the size is that it's wide enough for a dog to stand or your cat (or small dog) to lie down for a steady, even reading.
Key Features:
Lbs or kg measurement
Min weight reading 1-1/5 lbs
Max weight reading 225 lbs
Sleek & stylish design
Takes x 2 AAA alkaline batteries
Specification:
Brand

W.C Redmon

Model

ZT7400 18

Weight

17.8 lbs
ZIEIS Digital Animal Pet Scale
See More Reviews

If you are looking for a small animal scale that can take up to 30 lbs of weight then this ZIEIS digital scale provides really good value for money. Keeping track of your pet's weight easily with this scale which is absolutely perfect for small animals such as cats, puppies, small dogs, kittens and other small animals. The scales can accurately measure less than an ounce all the way up to 30lbs. They are super durable too and have been manufactured from high performance plastics that are resistant to cracking and chipping. They run using a 110V adapter or 6 x AAA batteries and the company provide a 10 year warranty should anything happen to the scales during this period of time.
Key Features:
For small animals (small dogs, puppies, cats, kittens & other small animals)
Min weight reading: less than 1 ounce
Max weight reading 30 lbs
Strong & durable
Takes x 6 AAA batteries
Adapter plug included
Specification:
Brand

ZIEIS

Model

B0040I21EQ

Weight

6.1 lbs
HOMEIMAGE Digital Pet Scale
See More Reviews

Offering very good value for money at under $60, this pet scale is perfect for weighing small animals as well as babies! It's really simple to use and one of the best features that we liked, was the hold function which means that you can take an accurate reading even if your little dog or cat is moving around on the scale. You can almost forget about getting an accurate reading without a feature like this as most small animals just want to move! Whether you like your reading in Kg or Lbs it doesn't matter as this HOMEIMAGE scale provides both units of measurement on the display. There is an extra large LCD screen too so you will be able to take fast weight readings easily. The scale can weigh up to 44 Lbs in . 5 ounce increments.
Key Features:
For small animals & babies
Max weight reading 44 lbs
Lightweight & durable
Extra large LCD screen
Hold function for accurate readings
Specification:
Brand

HOMEIMAGE

Model

COMINHKPR49196

Weight

4 lbs
IBE SUPPLY 660 Lb Veterinary Pet Scale
See More Reviews

If you own a cat or a Chihuahua dog then let's face it, this scale isn't the right product for you. For all other large dog owners, veterinary professionals or farmers this is the absolute right choice for you. This large dog scale can take up to 660 Lbs which is a lot of weight and features a large 37" x 20" heavy duty stainless steel platform. This large animal scale has been built to last and can be used by plugging into the mains or using with x 4 1.5V AA batteries. It comes with a large LCD display that can be mounted onto the wall and there is a hold function for taking accurate readings when your dog does not want to sit or stand still. A rubber mat is included with this scale, that will prevent your dog from slipping from the platform. This may not be the cheapest scale on the list, but if you're looking for an excellent quality, sturdy and strong scale that is made for professionals, then this makes the most sensible investment.
Key Features:
For large dogs & animals up to 660 lbs
Strong stainless steel platform
Non-slip mat included
Hold function for accurate readings
Large wall-mountable LCD display
Specification:
Brand

IBE SUPPLY

Model

B005OD6CPK

Weight

45 lbs
ZIEIS 30 Lb Capacity Digital Pet Scale
See More Reviews

What makes this pet scale for cats a little different from the others is that it features a big top stainless steel platform as opposed to a flat platform. This can add a little more support when it comes to placing the animal onto the scale and getting them to remain still whilst you take the reading. The unit also has been manufactured with rubberized feet which will essentially hold the scales in place and also absorb any vibrations too. There is a high-contrast LCD display where you can easily read screen even in dimly lit lighting situations and you can program the scales for auto-hold or manual hold to get the best reading from your pet – both simple to use and super useful too.
Key Features:
For small animals up to 30 lbs
Strong stainless steel platform
Non-slip rubberized feet
Hold function for accurate readings
10 year warranty
Specification:
Brand

ZIEIS

Model

COMINHKPR65689

Weight

5.4 lbs
ONETWOTHREE Digital Pet Scale
See More Reviews

The ONETWOTHREE Digital Pet Scales are available in several colors and sizes so can be suitable for dogs and cats of any size. These blue puppy weighing scales can be used for cats and small animals too and features a 70cm stylish blue platform that is super easy to clean. These scales give highly accurate readings (precision up to 0.02 Lbs) and have a maximum weight capacity of 220 Lbs. There is a relatively small LCD screen that can display measurements in either Kg, Lbs or Ounces. Despite the screen being small it's easy to read as it has a blue backlight for a high contrast that is easy to read in any lighting conditions. The unit runs on 2 x AAA alkaline batteries.
Key Features:
For small animals up to 220 lbs
Stylish blue design
Easy to clean
High contrast blue backlit LCD screen
Specification:
Brand

ONETWOTHREE

Model

B07CKR8FCF

Weight

4.7 lbs
Smart Weigh Digital Body Weight Pet Scale
See More Reviews

When writing about products such a pet scales it's always good to look at different types of products. What we really like about these Smart Weigh Scales is that they operate completely differently from the other types of scales and can be significantly easier to use – especially with cats. These scales are perfect for pet owners with small to medium sized animals. They work differently in that you don't actually weigh you animal alone. There is a special tare feature that allows you to step onto the scale to take your own weight reading, you then just simply press the tare button and then step onto the scale whilst holding your cat or dog for the scale to determine the added weight. The readings are available in three different modes: Lbs, Kg and Ounces. The scales have been manufactured with a sleek design with tempered glass for extra durability. There is a large blue backlit LCD screen for easy readings and the product comes with a two year warranty.
Key Features:
Smart tare technology
Three different weighing modes: kg, lbs & ounces
Four sensors for accurate readings
Durable tempered glass platform
Specification:
Brand

Smart Weigh

Model

4332443134

Weight

4.4 lbs
W.C Redmon Precision Digital Pet Scale
See More Reviews

This digital pet scale is simple to use and reliable too. Using digital technology, the scale can give an accurate reading of your pet's weight in three different modes: Kg, Lbs and Ounces. One of the highlights of this small dog scale is that it has a tare function which will allow you to weigh your pet in a crate and will automatically subtract the weight of the crate (or box used) to give a reading of your pet's weight only. The unit will also tell you if the battery is low and handily shows the last weight reading so you can make easy comparisons. The maximum weight capacity is 55 Lbs – so it's perfect for small dogs and cats.
Key Features:
Tare function
Three different weighing modes: kg, lbs & ounces
Maximum weighing capacity: 55 lbs
Stylish design
Specification:
Brand

W.C Redmon

Model

ZT7400 14

Weight

5.5 lbs
Tea Time Multi-Function Digital Pet Scale
See More Reviews

What we like about this particular product is its multifunctionality. Not only is it perfect for weighing small pets, pregnant pets, infants and children, but it can also be used for adults too. Just simply remove the tray and step on the scales to find out your own weight. This is a simple-to-use pet scale that is easy to read, with a blue backlit display that can be viewed even in the darkest of rooms. Ideal for small animals or humans, we felt that this set of scales offered good value for money.
Key Features:
Multi-functional weighing scales for small animals, infants, babies & adults
Three different weighing modes: kg, lbs & ounces
Maximum weighing capacity: 220 lbs
Bright blue backlit display
Specification:
Brand

TeaTime

Model

B07381RQR8

Weight

4.3 lbs
See More Reviews

One of the most important features of a pet scale is that it can give super accurate results and one of the reasons we chose to add this product to our list was because it had an excellent reputation for accuracy. High precision sensors provide both accurate and stable readings and can measure between 50g to 100Kg. This is a multi-functional digital scale which is not only for use with pets. You can also use these weighing scales for infants, babies and adults too. You can switch between the modes to choose the best measurement: Kg, Lbs or Ounces. There's a special swivel lock on the bottom of the tray to keep it in place and a large LCD display that is backlit for easy reading.
Key Features:
Multi-functional weighing scales for babies, infants, adults & animals
Three different weighing modes: kg, lbs & ounces
Maximum weighing capacity: 100kg
Large lcd backlit display
Safe & comfortable weighing tray
Specification:
Brand

Mom Med

Model

735551045278

Weight

4.55 lbs
Best Pet Scale Buying Guide
In this buying guide we will look at what you should consider before buying a pet scale. We'll also look at the differences between standard scales and pet scales, talk about why they are useful and also how to use them successfully whilst keeping your pet happy!
What to Consider When Buying a Pet Scale
There are quite a few different things you will need to consider when buying pet scales. Below we have listed what we feel are the most important features.
If you have a large dog then you're going to need dog scales with a spacious platform so they have enough space to either sit or stand on the platform long enough to be able to take an accurate reading. If it's just a small dog or cat that you want to weigh then you'll find that there are a number of smaller pet scales available to buy online. Make sure that the scales you buy can take the weight capacity of your pet. If you are unsure of your pet's weight you could call up your veterinarian to check their last recorded weight or make a rough estimate based on breed and size. If you have a small animal then you will need to look for scales that can give super accurate and detailed readings.
Pet scales vary hugely when it comes to cost. If you are a pet owner and just plan to use the dog scales to monitor your pet's weight then you might not need a professional pet scale. Dog groomers and professionals will need strong and robust pet scales that are built to last and can perform well whatever the animal or breed. Always look for good quality products with good reviews before you spend your dollars.
Some pet scales offer basic features whereas others have multifunctional features. Some multifunctional scales have features that allow you to weigh yourself as well as your pet or even weigh you and your pet together, making the process easier if you have a squirmy dog or hyperactive cat that can't sit still!
Look for the pet scales that have clear LCD displays that are backlit. These are great as they are easy to read even in the darkest rooms.
Some extra features that you might want to look out for are: removable trays, non-slip mats, carry bags and wall-mounted LCD screens.

What's The Difference Between a Pet Weighing Scale and a Standard Digital Scale?
There's quite a big difference between a pet weighing scale and a standard digital scale. Firstly, a standard scale is predominantly used by adult humans and not animals and so they tend to be smaller in size and have basic functionality. An adult will stand on a weighing scale to measure their weight whereas a pet weighing scale will usually provide a larger platform or tray where the animal can sit or lay down to have their weight measured. An animal weighing scale has been specially designed to weigh different types of animals depending on size and weight but this can cause one big problem: movement. If you have ever tried to weigh and scared cat or excited dog on a standard weighing scale, then you will know that it's almost impossible to get an accurate reading. Animal scales work differently and have a dynamic weighing mode which allows the scales to display an average weight based on the movements of the animal over a period of time. This would not be possible using a standard weighing scale.
When Are Pet Scales Useful
Most pet owners think that they would know if their pet was feeling ill but did you know that the weight or your cat or dog can determine its health? It's very important to weigh your pets because fluctuations in weight (either weight loss or weight gain) can mean serious illness or at the very least an indication that you need to up your pet's exercise!
One of the first things a vet will do is weigh your pet to see if their weight falls within the right weight category for their breed. They can also weigh your dog or cat to determine which dosage of medication is safe to give to them. Pet scales can also be used to weigh food and other equipment that is used for animals - this is not only very handy but sometimes essential too.
Another reason why pet scales can be very useful is that they can be used before a competition - such as a dog show. In competition, there are strict rules regarding breed and weight (as well as many other factors) and so using a pet scale will help you determine if your pet falls into the right category.
If you have a dog or cat that is scared of getting weighed when they are being checked over at the veterinary clinic then pet scales at home can be very handy. If you get into the habit of regularly monitoring your pet's weight and make a record of this then your vet will find this information very helpful and your pet will get used to being weighed - a win win situation!
How to Get Your Pet on a Scale
Some animals will need tranquilizing before being put onto a pet scale in order for the vet to get an accurate reading. However, many animals will be comfortable enough to stand or sit on the weighing platform long enough to get a reading. If you own a small dog or a cat then you can simply lift them onto the pet scales and try to see if they can sit or stand unassisted. If this is too difficult then you can use a dog weight scale with a tare function. The tare function will measure multiple items in the same container - so in other words, you may be able to weigh yourself, take a reading and then weigh yourself carrying your cat or dog. The scales will minus your weight to determine the extra weight that you carried. Always treat your pets before, during and after they have been weighed, so that they associate the experience with something positive.

Our Top Pick
What we really liked about the W.C Redmon Pet Scale was that it was the closest thing to a professional scale that we saw in that budget range. The large platform makes it perfect for weighing larger animals up to 225 Lbs and the design was sleek and stylish with an anti-slip surface. The extra large LCD screen displays weight in multiple modes; you can choose between Kg, Lbs and Ounces. It's accurate and durable too. All in all we found this to be a good quality set of pet scales, well worth the investment.
Sources:
How to Weigh Your Dog at Home - PetMD
Related Reads
Related Reads