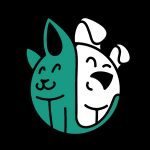 If you're fed up with your pooch clawing at your doors and whining every time they need to be let out, you'll be pleased to know there is a better way. Dog doorbells are a handy way for your canine companion to let you know they need the toilet, without making a fuss or damaging your home.
When it comes to choosing a set of dog doorbells, you'll have plenty of options. In our useful buying guide, we run through the top 10 best options on the market right now, so you can make an informed decision. To help you select the right product for your pooch, we've also compiled a handy buying guide, and addressed some common questions and concerns about this innovative training solution. Any dog can be taught to use a pet doorbell, so we've taken the time to run through some simple training methods to get you and your four-legged friend started. Good luck!
The Best Dog Doorbell
Caldwell's Pet Supply Co. Dog Doorbell
See More Reviews

Kicking off our list are these simple and attractive dog bells, designed by Caldwell's Pet Company. When jostled, the bells emit a soft, but easy to hear, jingle, giving your pooch a polite way to let you know when they need to use the bathroom. Training your dog to use the bells is simple, thanks to the three step training guide included with every set of bells.
Caldwell are proud to say that thousands of dogs and owners have already benefited from their simple but effective system, and offer every new customer a 100% money back guarantee. The bells are easy to install, too – simply hang them from the knob or handle of your front or back door. The bells are even available in six different colors, so you're guaranteed to find a pair that works with your home. The bells are loud enough to hear throughout the house, without being so jarring as to startle your pet.
Specification:
Brand

Caldwell's Pet Supply Co.

Weight

0.32 ounces
barkOutfitters GoGo Bell Dog Doorbell
See More Reviews

Next on our list is this attractive but functional pet doorbell by barkOutfitters. The bell boasts an impressive 95% success rate when it comes to teaching pets to ring it, and when they do, a pleasant but audible sound is emitted. The design is safer than jingle bell options, since dog claws can sometimes become trapped in the slots.
As well as protecting your pet's claws, the bell also acts to protect your door. It's designed to hover a few inches away from the surface of the door, so pets don't scratch against the door when it is rung. Each barkOutfitters bell includes two screws and slots, so it's easy to install on any door or wall. Owners can mount the device as high as low as they like, so there's no need to worry about shorter pets and puppies being able to reach. Included with the bell are a set of easy to follow instructions for training. With a little effort, you can house train your dog to ring the bell in as little as one day.
Specification:
Brand

barkOutfitters

Model

bark

Weight

1.6 ounces
Mighty Paw Smart Bell 2.0
See More Reviews

The first electric door bell to make it onto our list is Mighty Paw's compact and durable offering. This wireless doorbell offers owners a 'no strings attached' method for pooches to let you know they need to use the toilet. With just a touch of their paw or nose, pooches of all shapes and sizes can easily activate the bell, communicating their needs without resorting to scratching or whining.
The versatile system is easy to set up, too. Simply plug the receiver into a standard wall outlet, and attach the doorbell itself anywhere you like using the self-adhesive sticker included. The doorbell button and receiver can be positioned up to 1,000 feet apart, allowing you to position it anywhere in your home. You can also purchase an additional bell – great for homes with two points of entry. The waterproof and dustproof bell is also safe for wet noses and mucky paws, allowing it to last through use after use. Adjustable volume options also make the bell versatile enough for use in every home, whether it's a small apartment or large family home. Each Mighty Paw Smart Bell kit also includes a set of simple training instructions, so you'll have your pooch using the new system in no time!
Specification:
Brand

Mighty Paw

Weight

5.4 ounces
Zacro Set of 2 Dog Doorbells
See More Reviews

If you're searching for a complete potty training solution, look no further than Zarco's housebreaking kit. Included are two sets of puppy doorbells, a clicker, and a portable waste bag dispenser with 15 bags. The bells themselves are firmly attached to durable nylon strip, which can simply be hung by the door, making it easy for pooches to ring when they need to be let out. The bells also feature an adjustable height mechanism, allowing pooches of all shapes and sizes to reach them with ease.
Teaching your dog to use the bells couldn't be simpler, and Zarco have included a durable clicker to help you do so. Clickers are used to praise good behavior, and this one features a handy clip, allowing you to keep it on hand wherever you go. Completing the set is a waste bag dispenser. The compact case is easy to keep on hand, so you'll never be stranded without a poop bag again. These accessories are accompanied by a simple set of training instructions. The vast majority of dogs will quickly understand what the bells are for in a matter of days.
Specification:
Brand

Zacro

Model

ZDD4-AUX-1

Weight

10.4 ounces
Mighty Paw Metal Potty Bell
See More Reviews

Mighty Paw have earned themselves a second spot on our list with their straightforward but effective metal bell. Constructed from tough and durable brass, the bell produces a clear, audible tone, which can be heard throughout the house. Because this bell is louder than its fabric mounted counterparts, it's the perfect solution for pets living in larger homes – owners can rest assured they will hear the bell wherever they are in the house, preventing any accidents.
The bell is easy to install, too – included are a pair of screws, allowing it to be mounted at any height on doors, walls, or skirting boards. Because of the bell's mounting hook, it hovers a few inches away from whatever surface it's mounted on. This helps ensure that your canine companion doesn't accidentally scratch up your doors and walls. Each bell includes a set of simple to follow training instructions, which almost any pooch can get to grips with in no time. In fact, Mighty Paw are so confident in the quality of their product that they offer all customers.
Specification:
Brand

Mighty Paw

Weight

0.16 ounces
Bevin Dog House Training Bell
See More Reviews

The next doggie doorbell to make it onto our list was designed and manufactured in the USA by Bevin. The brass bell produces a tone that's clear and loud without being startling, ensuring you can hear it from anywhere in your home. The springly metal hanger makes it easy for dogs of all sizes to ring, using their paw or their nose. When mounted, the bell itself hovers a few inches away from the door or wall it's mounted on, preventing accidental scratches on your surfaces.
The versatile bell can be mounted at any height, allowing you to make adjustments to meet your dog's needs. The hanger features two bolt holes, and can be mounted with a pair of screws, or hanging velcro. The bell even includes a set of training instructions to get you and your dog started. Written by an expert pet trainer, they're easy to follow, whether you're a dog training rookie or novice.
Specification:
Brand

Bevin

Weight

4 ounces
The Dog Goes Ruff Leather Doorbell
See More Reviews

The Dog Goes Ruff have also earned themselves a coveted spot on our list, with these attractive and versatile set of bells. Built around a real leather strap, you can rest assured this set will last for many years to come. They're easy to mount on any door handle with a simple popper mechanism. You'll find a popper positioned at regular intervals along the strap, allowing you adjust the hanging length with ease. This simple design feature makes the item suitable for Chihuahuas and Great Danes alike, since you can adjust the height of your bells so that your dog can easily reach.
The bells emit an audible jingling sound when your dog pats or shakes them, letting you know when they need the bathroom. Jingling a set of bells is a safe and effective alternative to the conventional scratching and whining, saving your doors from doggie damage. Each bell is made from premium copper, and produces a pleasant sound which can be heard throughout the house.
Specification:
Brand

The Dog Goes Ruff

Weight

0.6 ounce
EXPAWLORER Set of 2 Dog Doorbell
See More Reviews

The next set of dog doorbells to make our list are these colorful hanging bells by Expawlorer. The great value two pack features jingle bells mounted on one pink, and one blue strap. Each set of bells features a fun pattern, too, but don't be deceived by the cute appearance. A tough nylon base allows these bells to stand up to years of chewing and clawing.
The kit is a great way to cover all bases in your home, since some pooches might use two separate doors when asking to be let out. Four loud but pleasant copper bells are firmly sewn to each nylon strap, along with a cute paw print charm. Dogs will easily get to grips with ringing the bells whenever they need to use the bathroom, whether they're a new puppy or an old friend.
Specification:
Brand

EXPAWLORER

Model

PP017-001

Weight

3.2 ounces
Mighty Paw Tinkle Bells Dog Doorbell
See More Reviews

Earning their third and final spot on our list is Mighty Paw, with these high quality 'Tinkle Bells'. By using the bells, along with Mighty Paw's simple instructions, you can take the stress and hassle out of the house training process.
Each bell is strong and lightweight, firmly attached to a thick nylon ribbon that can withstand years of chewing and scratching. It's easy to mount, too, with a reinforced rivet that snaps closed around any hook, doorknob, or handle. Each set of bells is also available in a wide range of colors, allowing you to match your interior with ease. Mighty Paw have also included a free wall hook, and training instructions, so you can get started with the bells right away. Mighty Paw is a family owned business operating out of Rochester, NY, and each of their products is made to a high quality, and designed to improve life for you and your pet. Customers say that these products are sturdy, well-made, and built to last. They offer a viable and simple solution to scratching and whining at the door.
Specification:
Brand

Mighty Paw

Model

FBA_26845

Weight

5 ounces
Banjo's Box Potty Training Bells
See More Reviews

Last, but not least, Banjo's Box have earned themselves a spot on our list with their sleek hanging doorbells. The durable, chew-proof design is available in black, red, and blue, so you're sure to find something that looks great with your interior.
The bells can easily be hung from any doorknob, handle, or hook. You can also adjust their height with a simple series of rivets. When pooches tap or shake the bells, they emit a pleasant sound, which can be heard throughout the house – loud enough to be audible, without being obnoxious. To help you and your pooch get started, the bells also come with their own handy training guide, offering step by step training instructions. These simple and safe bells put a permanent end to whining and scratching at your door, saving your interior, and your ears. Users say the bells are attractive and built to last, while the simple training instructions ensured that pooches got the hang of using them in no time.
Specification:
Brand

Banjo's Box

Weight

0.32 ounces
Best Dog Doorbell Buying Guide & FAQ
Dog doorbells are a great way to potty train your pooch, and save your doors and walls from scratching, but with so many options to choose from, finding the best bell for your dog or puppy can be a real challenge.
That's where we come in: with our handy buying guide, you'll be able to find the best doggie doorbell for you, and learn how to train your canine companion to use it. We've also taken the time to answer some common questions about these useful devices.

Things to Look for in a Doggie Doorbell
When it's time to choose a doorbell for your dog, there are a few key factors to bear in mind:
There are a few different types of doggie doorbell to choose from, each of which has its own advantages and drawbacks. We'll discuss this in more detail later on.
Another factor to consider when buying dog doorbells is how they sound when your pooch rings them. If you live in a smaller space such as an apartment, chances are you won't need the bells to be very loud. On the other hand, if you live in a large house, you'll probably need a louder bell that can be heard in every room. If you're worried that sound won't travel within your home, a wireless option may be best, since you'll be able to place the speaker in whichever room you tend to frequent, but leave the activator button by the door.
A dog doorbell would be useless if your pooch couldn't actually reach it! If you decide to purchase a hanging bell, take some measurements from the door handle (or other hanging point) to the ground first. You can cross reference this against the length of the bells to work out how far off the floor they will dangle. For small dogs, a single bell, which can be mounted at any height, may be the best option.
Different Types of Doggie Doorbells
Dog doorbells come in a few different types; below we discuss the pros and cons of each:
With this type of doorbell, several small, enclosed bells are sewn onto a strip of fabric, which is then hung from a door handle or hook. Dogs tap or shake the bells in order to produce a sound.
These bells are very easy to set up, and you won't need any additional materials or tools to do so. They also come in a variety of colors and styles, so you can easily match them to your home. Some hanging bells are also adjustable, so you can change the height at which they dangle.
On the other hand, dogs might occasionally miss the bells and end up scratching your door, or the bells may hang too high up for puppies and small dogs to reach. Because the bells themselves feature slots, there's also a small risk of delicate claws becoming caught in them. This risk can be reduced by choosing a well made set.
Mounted dog doorbells feature a single bell, usually brass, attached to a flexible metal holder. Dogs can use the bell to make a sound by tapping it with their paw or nose.
Mounted bells can be set up at any height on your door or wall. They're designed to hand a few feet away from the surface on which they're mounted, which helps prevent stray claws making contact with your household surfaces. These bells are usually louder than their hanging counterparts, too.
However, mounting them is a more time consuming affair than setting up hanging bells, since they usually need to be screwed into place. This also makes them more difficult to move.
Electric dog doorbells consist of two components: a button, which the dog presses with their paw or nose, and a receiver, which picks up on this signal and produces a sound in response.
These high-tech door bells are surprisingly easy to set up. The receiver is plugged into any standard power outlet, while the button itself is stuck at the appropriate height with an adhesive sticker. Dogs of all sizes and strengths will be able to trigger the bell, and you can choose where the sound will come from by strategically placing the receiver.
However, these doorbells tend to be pricier than their acoustic counterparts, and once in place, the bell trigger can be challenging to relocate.

Training Your Pooch to Use a Dog Doorbell
Almost any dog or puppy can be taught to ring a bell when they need to go to the bathroom. Below is one simple training method you can try:
Before you start with bell training, it's vital that your pooch understands that they need to go outside to relieve themselves.
Before they start to ring the bell, your dog will need to be comfortable with touching it. To get them familiar with this curious new device, say the command "touch", and hold the bell close to their nose. When they sniff or touch the bell, causing it to ring, reward this action by saying "yes!" (or clicking a clicker) and giving them a treat. Repeat this 10 - 15 times, gradually moving the bell further away from your dog's nose.
Next, hang or mount the bell by your front door, and repeat the "touch" command training. This allows your dog to get used to ringing the bell in its proper place.
Knowing when to Ring the Bell
Finally, you'll need to forge a connection in your dog's mind between ringing the bell, and going to the bathroom. To foster this association, follow this procedure whenever letting your dog out to relieve themselves:
Say the "touch" command and point at the bell as you approach the front door
When your dog obeys, say "yes!" (or use the clicker) and give them a treat
Open the door, and take them out to use the bathroom
It's a good idea to take your pooch to the same bathroom spot every time, and keep them on a lead at first. This helps them understand that the bell is only for bathroom breaks, not whenever they fancy a run around outside.
Best Dog Doorbell FAQ:
Q: Can I use a dog doorbell outside?
A: No. These bells are designed for indoor use only, and don't perform the same function as a human doorbell.
They allow dogs to signal when they want out to use the bathroom - not when they want back in!
Q: My dog is afraid of bells. Is it possible to train her?
A: Yes. Just because your pooch is anxious around bells, doesn't mean they can't be trained using the method described above.
You could try introducing them to the bell gradually, or training them to make a different type of sound. They might scratch in a certain spot, or press a button that makes a different noise.
Q: My puppy is a chewer. Are dog doorbells safe for him?
A: Yes. Just be sure to choose a bell that discourages chewing. Hanging bells may not be the best idea for your pet, since they could chew up the nylon or leather, but a single brass bell won't be very appealing to chew!
Q: Do hanging bells hang low enough for small dog to reach?
A: This really depends. Before purchasing a set of hanging bells, do some measurements to work out how far from the ground they will sit, so you can work out whether your dog will be able to access them.
If in doubt, you might be better off with a mounted or electric bell.

Our Top Pick
The best dog doorbells on our list have to be these cute hanging bells produced by Caldwell's Pet supplies. They offer pooches a better way to communicate when they need the toilet, putting an end to whining and scratching at the door. Teaching dogs to use them is simple, thanks to Caldwell's unique three step training technique, details of which are included in a booklet that accompanies every set of bells.
By tapping or shaking the bells, dogs of all sizes can let you know they need to pop out. The bells are extra loud, so you can rest assured you'll hear then wherever you go in the house. Mounting them is easy; simply close a rivet fastening around any doorknob, handle, or hook. These durable bells are backed by a 100% money back guarantee if you and your canine companion aren't satisfied. Overall, they're a perfect potty training tool that's versatile, built to last, and easy on your budget.
Source:
Related Reads
Related Reads