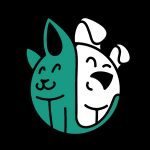 Having a dog is one of the best choices a person can make- inviting an animal that does nothing but love you unconditionally is both life-affirming and a little bit exhausting. Naturally, with great power comes great responsibility and, as well as ensuring your dog receives love in return, they also need a great deal of mental and physical stimulation.
Unfortunately, the latter likely comes with a little undesired by-product of its own. A responsible owner will always pick up their dog poop and the best way to do this in a neat, hygienic way is to bring along dog poop bags. While any bag will do in a pinch, the best poop bags are compostable, as these create the least damage to the environment. Below, we give you our top picks when it comes to the best biodegradable dog poop bags, as well as giving you the nitty-gritty details about why you should be carrying the best compostable dog poop bags with you on your walks.
The Best Dog Poop Bag
Earth Rated Dog Poop Bags
See More Reviews

Earth Rated are one of the most popular options online, today thanks to the dedication of the manufacturer to providing recyclable and reusable materials that reduce waste. These dog poop bags are made of recycled materials that are thick and hardy enough to handle even the most concerning of dog poops.
With a long list of features, including their lavender scented bags and easy tying for convenience, these bags are a great addition to any dog walker's armory. In particular, these bags are completely leak-proof, which makes them ideal for use at any time, and with any digestive problems your dog may have. The only real downside to the best dog poop bags on the market is that they aren't compostable or biodegradable, although they are made of recycled materials, so you'll need to dispose of these in your general waste.
Specification:
Brand

Earth Rated

Model

BIO270

Weight

1.3 pounds
AmazonBasics Dog Poop Bags with Dispenser and Leash Clip
See More Reviews

See More Reviews



If you're looking for a bulk buy that provides amazing value for money, then these dog poop bags from AmazonBasics certainly have you covered. With hundreds of bags, plus a bag holder with leash clip, you can definitely get a lot of bang for your buck with our second choice of dog waste bags.
Customers note that these bags are sturdy and durable- while being leak-proof to boot. These are a great option to stock up on, which makes them a great choice for those dog owners who have multiple fur babies. The only downside to these being that they aren't degradable in any way, meaning it's likely that these will end up in landfill for a long time.
Specification:
Brand

AmazonBasics

Model

100340

Weight

1.6 ounces
Downtown Pet Supply Dog Poop Bags
See More Reviews

See More Reviews



We love that Downtown Pet Supplies have added a touch of novelty to a pretty dull item by making these dog waste bags super bright and available with a cute, bone-shaped dispenser. These bags are pretty simple, not being made from any degradable materials and without any of the niceties that others offer, such as scented bags or tie-handles but they're available at a great price and have a cute look to them.
The dimensions are ideal for small to medium dogs, on average, and the material is strong enough to handle long-distance walks, but customers love the convenience and price of these bags the most. After all, if you're going to walking around with a bag of poop, you might as well do it with a bag that brings a smile to your face.
Specification:
Brand

Downtown Pet Supply

Model

180-RainbowPaws-bag

Weight

11.7 ounces
See More Reviews

A fierce contender for the top spot as a dog poop bag that is made from recyclable materials, these large poop bags from Pogi's Pet Supplies are a good option for those seeking to be a little greener with their purchases. Overall, however, the cost vs. yield of this selection come a little lower than our top pick as there's no dispenser available here, which lowers the value of the total purchase, overall.
That said, these bags are supposedly coated with a chemical additive that helps to speed up the decomposition of the bags, making these a slightly eco-friendlier choice.
Specification:
Brand

Pogi's Pet Supplies

Model

PPBAGS30

Weight

1.98 pounds
PET N PET Earth-Friendly Dog Poop Bags
See More Reviews

Another bulk buy that is the perfect choice for owners of multiple pets, these poop bags have a huge benefit in that they're made with EPI technology, which allows these bags to degrade faster. They're also given an anti-microbial coating which allows for a more hygienic poop collection, while also being leak-proof.
They're not compostable or biodegradable, so can't ship to California, however these are still one of the most popular choices on Amazon, with customers raving about the durability of these bags. Other huge plus points include the great price and the overall size, which can handle almost any dog poop.
Specification:
Brand

PET N PET

Weight

3.6 pounds
ShoppingLion Pet Waste Bags
See More Reviews

Shipped with an easy-to-access bag dispenser and leash clip, these pet waste bags from ShoppingLion are another bulk buy that uses EPI technology to ensure that your new bags can easily degrade after being disposed of in your general waste.
Designed with extra-strength, these are some of the most durable puppy poop bags on the market and have been created for use on longer trips, as well as standard dog walking. Customers mention that these are still a little thinner than some of the competition and can be a little awkward to open up but the price and quality keeps them coming back.
Specification:
Brand

ShoppingLion

Weight

3.8 pounds
Pogi's Pet Poop Bags with Easy-Tie Handles
See More Reviews

See More Reviews



A wholesale version of our 4th top pick, these poop bags come with the same benefits as our previous entry, in that they are powder-scented and made from recyclable materials. The biggest different here is that this item comes in bulk-buy format- great if you want the benefits of being a little more eco-friendly, but don't want to lose out on the added value of buying dog poop bags in bulk.
Specification:
Brand

Pogi's Pet Supplies

Model

Parent

Weight

5.8 pounds
Gorilla Supply 1000 Pet Poop Bags
See More Reviews

Shipped with a free, bone-shaped dispenser, these poop bags are another fantastic bulk-buy option that uses EPI technology to ensure that each bag will degrade within roughly 3 years. These are a little smaller than many of the option our list but are still large enough to handle the droppings of smaller and medium-sized dogs, without issue.
In particular, customers love the patented dispenser which automatically separates each bag as you pull one out. They note that this makes the pet poop bags from Gorilla Supply all the easier to use, as well as being very durable and is available at a surprisingly low price. Overall, this makes these dog waste bags a great contender on the market and easily pops them onto our top picks.
Specification:
Brand

Gorilla Supply

Model

1000-BL-POOP-W-D

Weight

3.45 pounds
See More Reviews

These particular dog poop bags come with an interesting feature that is tough to find, elsewhere on the market. Namely, they have been created with a firmer layer at the base of the bag, which allows you to simultaneously use the bag as a form of poop scoop. The Mutt Mitt dog waste bag uses the mitt design to make picking up dog feces feel a little less… well, gross.
As well as this, the Mutt Mitt is one of the largest bags available on our list and has been field-tested to hold liquids for up to ten days without leaking- not that you should need it to hold for that long, but it's certainly nice to know.
Specification:
Brand

Mutt Mitt

Model

F2710

Weight

2.88 ounces
Bags on Board Dog Poop Bags
See More Reviews

Created to work with any dispenser of your choosing, this dog waste bags from Bags on Board have been designed to be a little thicker, to make picking up your dog poop a little less inconvenient. They're a large, thick, leak-proof option that customers love, and they come in a variety of interesting colors to help keep things a little more novel.
These are also available at an amazing price- especially when you consider that these are double-sealed to prevent leaks and smells from getting in the way of a pleasant walk.
Specification:
Brand

Bags On Board

Model

3203940040

Weight

1.3 pounds
Best Dog Poop Bags Buying Guide & FAQ
Things to Look for When Buying Dog Poop Bags
The last thing you need when out on your walks is to discover that your dog poop bag is far too small to effectively carry your dog's poop around. Make sure you've purchased a bag for dog feces that can hold your dog's excrement without fuss. The best way to do this is to check the dimensions of the bag itself, as well as having a good idea about the average size of your dog's poop.
Like trash bags, pet poop bags will usually come in wrapped-up cylinders, with multiple bags wrapped around themselves. Dog's are likely to poop between 1 and 5 times a day, depending on their intake and their overall health- that can be a lot of puppy poop bags to use in a week! Rather than spend more getting a smaller number of bags, try to get a better value with larger amounts of high-quality bags.
If you're out on a long walk with your furry friend, the last thing you need is for the dog waste bags to give up part-way through and let the feces out all over the road- and yourself. Cheaper bags may seem more convenient at the time, but poor material choices can often lead to disaster. In which case, it can truly be worth spending a little extra in order to maintain a peaceful walking time with your canine companion.
It's no secret that the world is becoming more in-tune with the needs of the planet. As we ban plastic straws from shops and look into the best renewable energy resources, it's only fair that we try to cut down on plastic bags, too.
Eco-friendly dog poop bags are becoming more popular and are available at a great price, which means there's really no excuse not to invest in biodegradable poop bags. They also come with the huge benefit of taking up less space in your general waste cans, so the benefits are easy to see on both an individual and in a broad perspective.
As with anything you buy, it can often be the additional features that truly sell the product. After all, having an item do the task it was designed for is really the foundation upon which a great product can truly be designed. The best dog poop bags are likely to have additional features such as:
Storage
This will usually come in the form of a cylindrical cover, that allows a single pet poop bag to peek through an opening. These can stop an excess of poop bags coming loose during your walks and causing a mess in your bag or pockets. They are also easier to carry than multiple poop bags at once.
Leash clip
While not always necessary, these clips can free up your hands for playing with your pup, so can be pretty handy to have. They can usually attach to the leash itself or the loop band of your jeans or pants, giving your dog poop bags a little extra convenience.
Tie Handles
Easily one of the best additions to any pet poop bag is having tie handles built-in to the bag itself. These make it easier to seal the poop within the bag and also make it easier to carry the bag around, until you can find a suitable trash can. Simple but effective, these cut down on any accidental release of poop.
Scents
Like nappy bags, many dog poop bags now come with the more pleasant feature of being scented. This can make longer walks between dog poop disposal bins much more enjoyable, as they mask the unwanted smell of dog excrement. They can also make your trash cans smell a little nicer- especially if there's a long period of time between collections.

Why You Should Use Dog Poop Bags
Unfortunately, dog poop carries bad bacteria that are hard to break down, naturally as it requires high temperatures to kill the dangerous pathogens. Most notably, they carry the following diseases:
Whipworms
Hookworms
Roundworms
Tapeworms
Parvo
Corona
Giardiasis
Salmonellosis
Cryptosporidiosis
Campylobacteriosis
This is why dog poop is actually considered a pollutant by the Environmental Protection Agency, and naturally can be extremely harmful to both humans and dogs- especially the younger varieties. These pathogens are so potent that, even if you were to leave the poop to break down naturally, they would make their way into the soil and plants grown in that soil would also carry the bad bacteria.
As well as being the healthy thing to do, picking up your dog poop with a suitable bag is also common courtesy. When you decide to bring a dog into your home, you need to accept the good and bad- in other words: your dog – your dog poop – your responsibility.
Nobody likes stepping in dog poop, especially when you consider the health risks above, so do the right thing and pick up your poop. If not, there are some states that are cracking down with fines to those who refuse to do so.
While it's recommended that dog owners use a bag to dispose of their dog waste, there are no rules about what type of bag dog owners should opt for. However, standard plastic bags are an increasing blight on the environment, with an average of 14 billion plastic bags being used and disposed of, annually. This can create a huge problem for our wildlife, if left unchecked.
However, using a biodegradable poop bag can help cut down the level of waste we produce as dog owners. That's why our top picks center around decomposable dog poop bags, which break down much faster and leave less plastic in our oceans.
Types of Dog Poop Bags
Great for the environment- but not so handy for loose stools, paper bags for dog poop are cheap and easy to get hold of but are likely to soak up any liquids and can fall apart quite easily.
Biodegradable Dog Poop Bags
Made from biodegradable plastics, eco-friendly dog poop bags are designed to handle like many plastic bags but break down into environmentally friendly waste, that can be consumed by microorganisms.
If you have plethora of plastic bags hanging around at home, then it's fair to say that these can be put to good use as puppy poop bags. That said, they aren't degradable and therefore would need to put with the general household waste- meaning they can hang around landfill sites and end up in our oceans.
These water-soluble bags work by breaking down upon contact with water. Once flushed, your dog poop would join the rest of the community's natural by-products (feces and urine) and can be processed at your local processing center. Thus, there is no risk to the environment.
Compostable Dog Poop Bags
Made from natural materials, compostable dog poop bags will break down completely into natural substances- namely, water, CO2 and biomass. They do not produce any toxic chemicals and can usually be broken down in a matter of weeks.

Best Dog Poop Bags FAQ:
Q: Are they really biodegradable?
A: Only dog poop bags that are labelled as biodegradable- not degradable- will break down into eco-friendly waste such as water or biomass which can be consumed by natural matter. The Federal Trade Commission (FTC) say that companies who claim their bags are biodegradable should clearly state the length of time that it's expected the bag will take to naturally decompose.
You should also be aware that throwing your dog poop bags in with your general waste means that your bags are more likely to end up in landfill, where it will take considerably longer for your bags to degrade.
Q: How long does it take for a dog poop bag to decompose?
A: In optimal conditions (where the puppy poop bags are placed in the correct receptacles and aren't placed in general landfill), all biodegradable plastics should take between three and six months to completely decompose. These are designed to break down in the presence of oxygen and light, without which, the degrading process can take much longer- up to 1 or 2 years, in fact.
Dog poop bags made from bioplastics are the best poop bags for quick decomposition, without any risk of harming the environment. These are usually made from natural materials such as cornstarch and are designed to break down into natural waste, quickly. These are usually considered to be compostable bags, as they break down into CO2, water and general biomass, so they are suitable for food and compost bins.
Bags that claim to be degradable- as opposed to biodegradable- actually break down into unnatural substances that can't be consumed by microorganisms. The fact that these bags can potentially break down in smaller pieces of plastic means that this option could actually cause more harm than good, as it's much more difficult to clean up smaller pieces of plastic than one, large piece.
Q: What do I do with the pouch after I use it?
A: As part of the Healthcode Article 161, disposing of your dog waste is now a legal requirement. What you do with your used pet poop bags after use depends mostly on the type of bag you have opted for. However, no matter which poop bag you have purchased, if you're out and about with your dog, you can't go wrong with placing your bags in the dog waste bins, if your local walk has these.
It's important to remember that pet excrement is NOT a natural fertilizer and can actually do more harm than good, if left unchecked or used as such. The US Government actually recommends flushing your dog waste as a first choice, since this can then be treated at your local sewer plant or septic system. Thus, flushable dog poop bags are recommended by many for their easy disposal and lack of risk to the local environment.
Compostable bags can be put in your compost bin, as they will easily break down into natural waste. If you use your own composting system in your garden, feel free to add these to your system and don't forget to add in some digestive enzymes from time-to-time to help speed up the process.
Degradable and biodegradable dog poop bags should be placed in your general waste. It can seem contradictory, but these bags will still break down over time. The degradable bags will decompose into smaller pieces of plastic, so staying within landfill can help with the clean up of the smaller pieces. Meanwhile, the biodegradable puppy poop bags will break down into biomass but take a little extra time- still, this is considerably better than standard plastic bags.
Normal plastic dog poop bags should be disposed of in your general waste. These can take a long time to break down and will need to be sent to landfill. Naturally, this option is no longer recommended by both dog owners and environmentalists, as the plastic can eventually make its way into our oceans and cause significant damage to our wildlife.

Our Top Pick
Earth Rated Dog Poop Bags are easily one of the most popular options with dog walkers, mostly due to the fact these puppy poop bags are so sturdy and durable that they can handle pretty much anything your dog can produce. Being 100% leakproof (guaranteed by the manufacturer), these bags are made from recycled materials and come with a pleasant lavender scent to keep those long walks a little more bearable.
There's a lot of bags available for your money here too, making this one of the most affordable options on our list. Not bad for such a high-quality bag that can handle pretty much any excrement you might come across in your yard or on your walks.
Sources:
How to Clean Up Dog Poop - PetMD
Related Reads
Related Reads