The Best Pet Hair Removers in 2022
Last Updated: January 4, 2022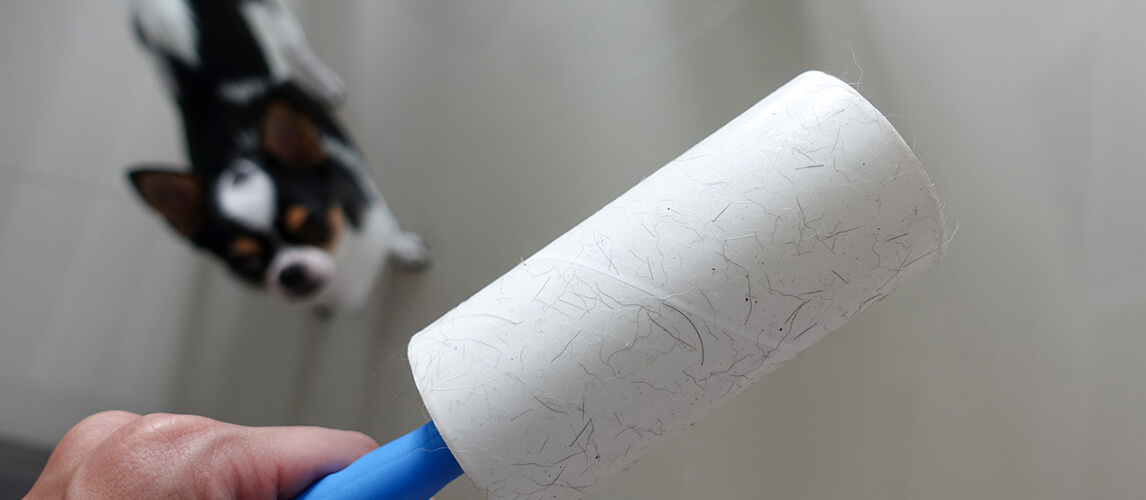 PetSide may earn a small commission from affiliate links in this article.
Learn more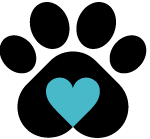 By Petside
Published 09:27 am
We love our pets, but we may not love the way they shed hair. Depending on the breed or the time of year, excessive shedding can cause our furniture, clothes and floors to appear to have grown a fur coat all of their own…and it is not a good look!
But there are tools that can make cleaning up all that loose pet hair so much easier, whether that's grooming your pet to loosen their fur, or cleaning up the fur fuzz from your sofa, jumper, drapes or floor. From small handheld rollers to full-sized pet fur vacuums and everything in-between, there's a pet hair remover solution to your furry problem.
To help you choose the perfect tool for the job, we've given the best pet hair removers the once over.
The Best Pet Hair Remover
Best Pet Hair Removers Buying Guide
What is a Pet Hair Remover?
Pet hair removers are a nifty tool that lifts and collects loose pet fur that has gathered on your furniture or clothes. You can also get pet hair removers for your flooring as well as in your washing machine, to prevent pet hairs from getting embedded into the fabric weave of your clothes. Another choice of pet hair remover can also be a brush or tool you use directly on your dog, to loosen and remove all those stray hairs before they get to your furniture or favorite jumper.
Check out Dog Shedding Brush.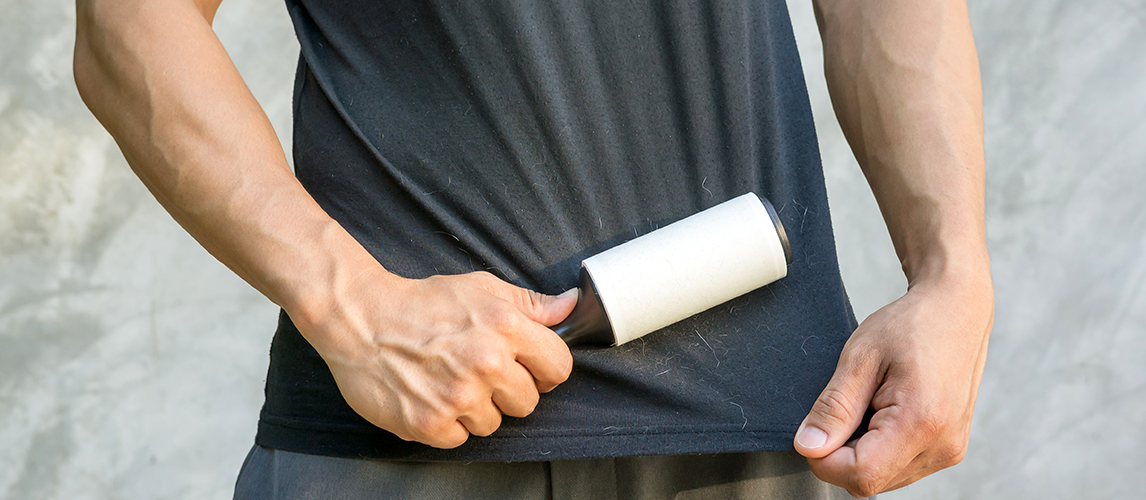 Benefits of Pet Hair Removal Tools
If you have pets such as cats and dogs in your home, you already know how much they can shed, and leave a film of unwanted pet hair on your furnishings, floors and clothes. And while some pets shed more than others – and at different times of the year – the result can be a build-up of unsightly pet fur that can be difficult to get rid of.
Not only can pet fur make your home look messy, but it can also irritate allergies if anyone in your household is particularly sensitive so using a pet hair removal tool specifically designed for the job is the best way to clean up.
What to Consider When Buying a Pet Hair Remover
When buying the right pet hair remover for you and your home, there are some key things you need to consider:
Type of removal surface: Depending on where and how you want to remove pet hair, you need to consider the removal surface of the pet hair removers you are looking to buy. There are two main types of pet hair removers – ones that work on your dog to remove the loose fur before it reaches your furniture or clothes, and ones that clean up the fur your pet has already shed. For direct use on your pet, brushes or gloves with bristles mean you can get proactive with all that loose fur. While rollers or brushes with surfaces that attract and cling on to the shedded fur on your surfaces are the best choice to clean up your home.
Size: When buying a pet hair remover, you need to also factor in the space you are going to be cleaning most often. If you are opting for a quick clean of the sofa or clothing, then a smaller, roller tool will work. But if it is regular, large space cleaning, such as floors, then you will want to go for a remover that is bigger and more durable, such as a broom or vacuum.
Ease of use: You don't want a complicated tool when it comes to removing pet hair, you need an effective pet hair remover you can simply pick up and use. Look for cat or dog hair removal tools that are quick to use, are long-lasting and can be easily picked up and carried around. Portability is also a factor to consider, especially if you are also wanting to use it in your car.
Comfort: The pet hair remover should be comfortable for you to hold, and if it's a remover you use directly on your cat or dog, comfortable for them too. If you are getting a hand-held tool, check its handle for a good fit and ideally an ergonomic design so it doesn't fatigue your hand as you use it.
Durability: You want a pet hair remover that is also long-lasting as you will most likely be using it regularly, depending on how much your cat or dog sheds. Look for durable materials such as rubber, silicone, hard plastic and heavy-duty bristle fibers that won't break, rust or wear over time.
Reusability: Many pet hair removers are designed to stick to the fur, such as sticky lint rollers which are quick, effective and easy to use. However, these rolls will need replacing so make sure the rolls are large enough to last and that you can easily buy replacements. Or opt for a product which has a reusable surface that can be cleaned and used again and again.
You May Also Like: Dyson Pet Vacuum and Vacuums for Pet Hair
Types of Pet Hair Removers
There are a host of pet hair removal tool designs and styles, with the following the most popular types to use:
Rollers: These easy-to-use pet hair removers come in two styles, brush or adhesive. A brush roller uses hardwearing bristles that attract the fur and scoop it up, often in an accompanying dustpan. Brush rollers are best used on furniture as they can be a little harsh on clothing fabric. Adhesive rollers are similar to the lint rollers we use on our clothes and use furniture and fabric safe adhesive that sticks to the pet hair as it rolls over the surface.
Brushes: As well as the brush roller mentioned above, you can also get conventionally shaped brushes which feature rubber bristles which create electrostatic to trap and pick up the pet hair. You can also get a de-shedding brush you use directly on your pet to capture the loose fur 'at source' before it reaches your furniture, clothes or floor.
Dog Hair Brooms: With rubber or conventional bristles that attract and trap those nasty fur balls and excess hair that can plague your home, these dog hair brooms are durable and easy to use on wooden or tiled floors.
Vacuums: For those larger floor and furniture cleaning jobs or for homes where your dog or cat breed is a problematic shedder, pet hair vacuums are the heavy-duty solution. From a handheld vacuum to full upright models, you can also get pet hair removing vacuums with additional attachments to use on hard floors, carpets, furniture and drapes.
Our Top Pick
One of the best pet hair removal tools you can buy, the ChomChom Roller is also excellent value for money and avoids the waste you get with conventional sticky roller designs. Lightweight and easy to use, the brush pad is effective on all soft furnishings and scoops loose hair and dander into the attached container, ready for you to throw away. A great everyday pet hair eraser for all homes.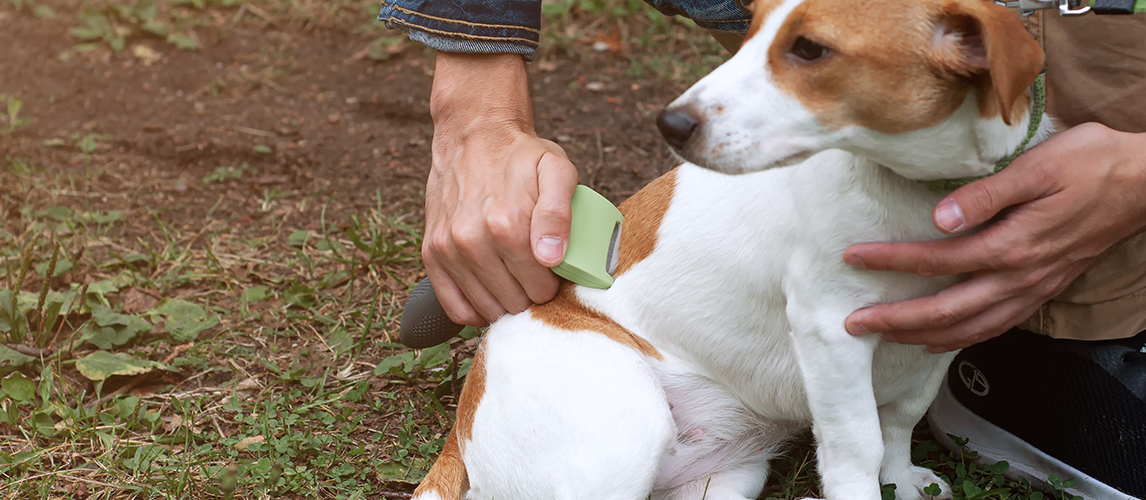 Pet Hair Removers FAQ
Q:

What is the best pet hair remover for furniture and clothing?

A:

Specifically designed to lift all that fur without damaging, tearing or pulling on the fabric, rollers are the best types of pet hair remover for your furniture or clothing. Using a fabric-safe adhesive that gently pulls all the dander from the surface, lint rollers are also easy to use, although you will need to replace the sticky roll regularly, especially if pet hair on your furniture is an ongoing problem. Or you could use a brush that has special bristles designed to attract pet hair as you smooth it over the fabric surface.
Q:

Will I need more than one pet hair remover?

A:

Depending on the amount of fur you need to remove and the locations that pet hair gathers, you may need more than one cat or dog fur remover. For small areas or quick cleans such as your clothes or a sofa, a brush or roller will work. But if you also have issues of shedded hair collecting on your floor or larger spaces, it is worth investing in a brush or vacuum to make light work of all that bothersome pet fur.
Q:

Do wool dryer balls remove pet hair?

A:

Wool dyer balls can be effective in removing pet hair from your clothes, when putting them into the dryer. More effect on medium-soiled clothes, these woolly balls work by knocking the pet hair from your clothes as they bounce around the drying machine. The idea is that the pet hair then sticks to the wool balls, and the shed hair eventually works its way into the dryer's lint trap. For very heavily pet hair soiled clothes, a good tip is to run a lint roller over them first to remove some of the fur before putting it in the dryer with the wool ball or using with other pet hair washing machine balls.
Q:

Can I use air purifier to remove pet hair?

A:

While they won't remove all pet hair in your home, air purifiers can help to reduce the amount you have, by capturing fur that may be floating in the air. Using an air purifier in conjunction with other more direct forms of pet hair removal can greatly reduce the amount of pet hair and pet dander you have and are particularly beneficial if you or a family member has any allergies.