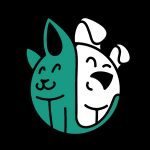 Desperate times call for desperate measures, and sometimes, dog owners end up braving the cold in order to take their dogs out for a walk and a much needed bathroom break. Carving out time for house training can be tough to do for  pet owners with busy schedules, especially in the absence of helpful tools such as indoor dog potties. This smart invention allows your pooch to take a bathroom break whenever he wants. It uses grass and other urine absorbent materials to provide a convenient potty solution for dogs who live in high rise buildings and homes without backyards. Premium dog potties can easily get lost in a sea of subpar products, which is why we have created this guide to help you choose the best indoor dog potty for your beloved pooch.
The Best Indoor Dog Potty
Fresh Patch Disposable Dog Potty
See More Reviews

The number one indoor dog potty on our list comes from Fresh Patch, a company that provides natural grass patches for dogs who are in need of their very own potty zone at home. These patches are soil free and have a complex foundation of roots that absorb urine and undesirable smells. Real grass dog potty can be placed indoors or outdoors depending on your preference. Freezing temperatures and unpredictable work  schedules will no longer get in the way of potty time since your pooch will be able to use his Fresh Patch day and night, no matter the weather. Adding a slice of the outdoors to your home or apartment can make a world of difference to senior dogs who have no control over their bladder. It can also come in handy if you are in the middle of housetraining your new puppy. Fresh Patch dog potty  is shipped in a ready-to-use container and is roomy enough for dogs who weigh 25lbs.
Key Features:
Real hydroponically grown grass
Absorbs urine and neutralizes odors
16 x 24 inches in size
Can be used indoors or outdoors
Eco-friendly and easy to dispose of
Ideal for puppies and older dogs
Specification:
Brand

Fresh Patch

Model

001

Weight

9 pounds
PETMAKER Puppy Potty Trainer
See More Reviews

The indoor puppy potty from Petmaker  was designed with your housetraining needs in mind. Puppies of all sizes and small to medium dogs in need of a potty station inside the home will find this product incredibly convenient and easy to use. Dog owners will also find it easy to clean thanks to the bottom layer that collects urine. This dog potty tray consists of three layers to ensure maximum hygiene and includes an odor resistant grass mat made of plastic. This mat is made of plastic and nontoxic materials so your puppy can use it throughout his house training. Cleaning all three layers is easily done by simply rinsing them with soap and water. Small and large grass mats are available to meet the needs of puppies and older dogs who need more space to potty.
Key Features:
3-piece potty system
Each set includes grass mat, grid tray and base tray
Odor resistant and antimicrobial grass pad
Easy to clean using soap and water
Can be placed indoors or outdoors
Specification:
Brand

PETMAKER

Model

80-ST2025

Weight

4.1 pounds
PetSafe Pet Loo Portable Indoor Dog Potty
See More Reviews

The Pet Loo portable indoor/outdoor potty from PetSafe is another quality product with a drainage system that helps keep odors under control. Adding a grass patch for dogs in your patio or balcony means your pooch will be able to take a bathroom break at his own convenience. Each Pet Loo potty patch comes with a removable collection bin and pee pod. This pod has a sponge powder that absorbs urine for immediate odor control. Cleaning the unit is easy and hassle free. All you need to do is unclip the grass mat and wash down the portable potty in the shower. The Pet Loo is available in a small size to accommodate Yorkshire terriers, pugs and other similar sized breeds. Medium is for bulldogs, corgis and dogs who need a bigger potty, and large was designed for Labradors and German shepherds who could use the extra space.
Key Features:
Portable dog potty with drainage and waste collection system
Sponge powder turns urine into solid waste for easy cleanup
Traps odors so you can put it indoors or outdoors
Different dimensions available for breeds of all sizes
Ideal for apartments, campers and small homes
Specification:
Brand

PetSafe

Model

PWM00-14499

Weight

14.25 pounds
Richell Paw Trax Mesh Training Tray
See More Reviews

The Paw Trax mesh training tray from Richell provides a simple yet effective solution for your potty training problems. This Amazon's Choice product is easy to assemble and can be used with the Paw Trax pads to help keep moisture at bay. All you need to do is place one pad between the mesh frame and the plastic tray to prevent your pooch from chewing it. The combination of absorbent pad and protective tray prevents accidental peeing on the floor and gives your pooch the freedom to relieve himself in your absence, especially if you have a hectic nine to five job and zero backyards in your residence.  Traveling with your pooch is not an issue either since the tray can be easily assembled and placed in campers and other small spaces during your travels.
Key Features:
Compatible with Paw Trax Doggy Pads
Consists  of mesh frame and tray to prevent leakage
Can be easily used to potty train puppies
Available in brown, green and pink colors
Snap-in closure system keeps pad in place
Specification:
Brand

Richell

Model

94553

Weight

3 pounds
DoggieLawn Real Grass Dog Potty
See More Reviews

The real grass dog potty from DoggieLawn allows you to add a slice of the great outdoors to your home. Your pooch is naturally attracted to the smell and texture of grass, and this product was created with this attraction in mind. The grass requires zero maintenance and  arrives in a ready to use, recyclable carton that you can put anywhere around the house. DoggieLawn is available in a medium 24 x 20 inch size for dogs up to 30 pounds and a standard 24 x16 inch size to accommodate breeds who weigh up to 25 pounds. You can order a new replacement grass patch weekly or every two weeks depending on your dog's potty needs.  DoggieLawn real grass offers an alternative to synthetic products like pads and other non-biodegradable items.
Key Features:
Natural hydroponic grass
Zero maintenance needed
Biodegradable
Neutralizes bad odors
Offers several sizes to choose from
Specification:
Brand

DoggieLawn

Model

8MRW

Weight

10 pounds
Blyss Pets Klean Paws Indoor Dog Potty
See More Reviews

The indoor dog potty from Blyss Pets has a great combination of features including a snap grid system and premium plastic that keeps training pads in place. Puppies undergoing housetraining need something heavy duty to withstand their curious paws and teeth. Pets Klean Paws was built to last and is fitted with rubber pads to prevent the tray from moving, especially if you have an enthusiastic puppy on your hands. Moreover, the snap on-snap off grid frame helps extend the shelf life of your training pads and doubles as a drainage system. Urine can easily flow through the grate and into the awaiting pad or newspaper. This product was designed for puppies, small breeds and cats.
Key Features:
Premium perforated grate with tray
Designed to keep training pads in place
Ideal for teething puppies and small breeds
Equipped with rubber pads to prevent sliding
Keeps paws dry and floors clean
Specification:
Brand

Blyss Pets

Weight

2 pounds
Downtown Pet Supply Synthetic Grass Pee Turf
See More Reviews

The Downtown Pet Supply synthetic grass was designed for indoor and outdoor use. This weatherproof product allows you to potty train your new puppy in the comfort of your own home. The Grass Pee Turf is nontoxic and comes with a collection tray that is easy to clean. The grass is also positioned above  a gridded surface that captures pee and directs it towards the tray below. Synthetic grass can  be replaced every three to five months depending on the frequency of use.
Key Features:
Synthetic grass with antimicrobial properties
Portable and weatherproof
Nontoxic and easy to use
Specification:
Brand

Downtown Pet Supply

Model

DG-CLN-PEE-25-DRW

Weight

5.6 pounds
Four Paws Wee-Wee Indoor Dog Potty
See More Reviews

The tray and grass kit from Four Paws is another premium product that was designed for indoor and outdoor use. This Wee-Wee Patch consists of a removable layer made of realistic grass with a built in attractant that invites your pooch to give it a try. Below the grass is a heavy duty tray with a corner spout for easy disposal of liquid waste. This product is available in two sizes. Small breeds who weigh up to 15 pounds can use the 20×20 inch kit, and medium breeds who weigh 44 pounds and less can comfortably relieve themselves in the 20×30 inch grass patch.
Key Features:
Synthetic grass patch and tray set
Designed for indoor and outdoor use
Built-in attractant makes potty training easy
Collection tray can be drained and washed
Ideal for small and medium dog breeds
Specification:
Brand

Four Paws

Model

100203053

Weight

2.5 pounds
PetSafe Piddle Place Indoor Dog Potty
See More Reviews

Dog owners in search of a grass mat with a quick drain spout and a comprehensive kit will find all three features in  the PetSafe Piddle Place dog potty. This product is a convenient alternative to training pads and comes with a drainage system and a biotreatment that help keep odors at bay. The treatment is mixed with water and poured directly into the reservoir for lasting odor control. This enclosed reservoir is fitted with a spout that makes it easy to empty out and even easier to clean.  Each purchase consists of a base, secure lid, grass mat and nine foil packets filled with biotreatment. The super saver kit also includes a piddle guard and a quick start training guide.
Key Features:
Portable potty with porous rubber grass mat
Quick drain system for odor and spill control
Enclosed reservoir with spout for easy clean up
Includes protective guard and enzymatic cleaner bottle
Kit also includes 9-week supply of bio+treatment
Specification:
Brand

PetSafe

Model

ZWM00-15912

Weight

4 pounds
BrilliantPad Self-Cleaning Indoor Dog Potty
See More Reviews

Our final product takes the concept of indoor potties to the next level with a self-cleaning mechanism that makes waste disposal easy and less time consuming. The BrillianPad indoor potty for puppies and small dogs consists of a small machine that automatically wraps and seals waste using multilayered pads. These pads were designed to trap odors and absorb urine in an efficient manner. You can program the machine to change pads up to three times a day or you can simply press the manual button for an instant pad change. Each BrilliantPad machine comes with a smart sensor that will prevent the rolls from moving while your dog is using it. This product weighs 10 pounds and is powered by electricity instead of batteries that may run out in your absence. Your purchase includes one roll. When the roll is finished, simply remove and replace. BrilliantPad was created for puppies and small dogs under 25 pounds.
Key Features:
Self-cleaning dog potty machine
Automatically rolls up and seals solid and liquid waste
Can be programmed to renew pads up to 3 times a day
Suitable for puppies and small dogs under 25lbs
Fits in any indoor living space
Includes one polymer pad roll
Best Indoor Dog Potty Buying Guide
The following guide will provide you with more information on indoor potties and their different features and models including answers to some of the most important questions regarding training and hygiene.

What to Look for in an Indoor Dog Potty
Indoor dog potties come in different sizes but not all of them were designed to accommodate large breeds. You need to take this into account before you add this product to your cart. Always check the size guide and measure your pet in order to match him with the most comfortable potty. Keep in mind that small grass patches can cause your German shepherd or golden retriever to accidentally pee outside the box. If you prefer natural grass over synthetic, then the Fresh Patch disposable dog potty allows you to join two units together to give your pooch plenty of room to do his business.
Hygiene matters a great deal, especially if you plan on putting your dog potty tray indoors. No one wants to wake up to the smell of urine every day, and premium dog potties take care of this odor problem in many ways. Some potties can be cleaned using shower nozzles and others require a proper washing using a hose and plenty of soap. Dog owners who live in small apartments with equally tiny bathrooms can invest in disposable grass mats that require minimal maintenance. Self-cleaning machines like the BrilliantPad indoor potty offer hands-free cleaning for dog owners with busy schedules and little time on their hands.
There are so many features to choose from including real grass, drainage systems, mesh trays and synthetic rubber grass. Training pads are also on offer if you plan on purchasing a potty tray. Choosing a combination of features that are compatible with your needs and your puppy can facilitate his house training and make life a lot easier for the both of you. Older dogs who are used to peeing on grass will probably prefer natural grass potties instead of hard plastic trays.
Dog owners on the move or those planning on going on a road trip can invest in an indoor dog potty to make the journey more easy and less hassle free in the absence of a backyard. Most premium potties are portable and lightweight, so you can take one with you during your travels.
Why You Need a Potty Patch
Puppies and adult dogs undergoing house training are in need of a clean and comfortable space for them to take a bathroom break, especially when you are not around. Having an indoor dog potty helps prevent future accidents and teaches your dog  to use a single potty station instead of peeing all over the house. New puppies will also learn to use their potty patch instead of doing their business inside their kennel.
Age and Medical Condition
Aging is inevitable and it comes with its own baggage. Senior dogs have different needs when compared to their  younger counterparts, and quick and easy access to a potty tray is one of them. Some senior dogs have issues with their bowels and are unable to control their urges when it comes to peeing and defecating. Indoor dog potties help take care of this problem since they will be able to take a bathroom break whenever they want. Incontinence can also happen to injured or sick dogs who suffer from prostate issues or urinary stones. Certain medications can also trigger the need to pee, and this is where a grass mat can come in handy.
Phobias and Harsh Weather
Anxious dogs and puppies would rather hide under a blanket  than go outside during a rainy day to pee. Others scurry away in fear during parties or events where fireworks take over the evening sky. Dog potty trays can provide a soothing corner for your scared pooch to pee in during a violent thunderstorm. Snow and other winter related conditions can turn your lawn into a block of ice. Training your pooch to use his indoor grass mat is the best way to avoid potty accidents around the house, because there is nothing worse than the lingering odor of urine when the temperature outside is below zero.
Absence of a Yard or Outdoor Space
Dog owners who live in cities have limited access to green spaces, especially if they live in high rise buildings and apartments. Unpredictable schedules can also get in the way of walking your dog and this can rob him of the chance to go potty. Real grass dog pads can be your backup plan in case you get held up in traffic or at the office. You can put this  potty in your patio or balcony to give your dog a feel of the outdoors.
Owners with Health Issues
Dog owners who are under the weather or those suffering from an illness that requires plenty of bed rest can order a grass patch with a touch of a button. Ordering an indoor dog potty when you are simply unable to take your dog out for a walk can be a lifesaver.
Types of Indoor Dog Potties
Most people are familiar with traditional litter boxes that come with raised edges to prevent spillage. These boxes are paired with either doggie litter or puppy pads that are used to house train puppies. They are very simple and straightforward to use and come in a wide range of depths and sizes.
Premium synthetic grass was designed to mimic the texture of real grass and is sometimes infused with an attractant to make it even more desirable for your pooch. This type of grass is often porous and is supported by another layer that guides urine towards a collection tray at the bottom. Solid waste remains on the surface for easy disposal. Most synthetic grass potties need regular cleaning and maintenance even if they have odor control properties.
The beauty of real grass is that it naturally attracts dogs and makes potty training easy. Hydroponic grass is also soil-free and this means less mess and less unpleasant odors indoors. Grass patches for dogs are delivered in cardboard or other disposable containers and require little maintenance. Environmentally conscious people can choose them over training pads since they are biodegradable and contribute to less waste in landfills. Pet owners who do not mind the extra cost of ordering replacement patches every few weeks will reap the benefits of having a natural indoor potty around the house, especially if their dog really needs it.
Gridded frames are part of a drain-based system that collects urine in a tray. This type of indoor potty is reusable and made of durable plastic that prevents teething puppies from bending or breaking it. The tray itself is slightly elevated to prevent accidental spills and the grid system keeps paws and floors clean and dry. Plastic grids are affordable and most of them can be easily drained and washed in the sink or bathtub.
Also known as training pads or pee pads, these multilayered sheets of paper are made with absorbent materials that soak up urine and other liquids. They are convenient for potty training and can be used to teach your puppy to refrain from peeing in his bed or crate. Some plastic indoor potties come with a secure snap-in barrier that you can use to stop your dog from destroying his pad.
Advantage Of a Grass Patch for Dogs
Grass patches are green and visually appealing, not to mention comfortable for your pooch to sit on. Their soft texture makes them more pleasing for dogs who are used to doing their business in lawns or backyards. They are also less messier than litter that can stick to paws and end up on carpets and floors.
Natural grass patches neutralize odors on their own without the help of biotreatments and other chemicals. Moreover, they are easily disposable and more eco-friendly than synthetic products.

Best Indoor Dog Potty FAQ:
Q: What is an indoor potty for dogs?
A: Indoor dog potties were created for the sole purpose of giving your pooch the chance to do his business indoors in the absence of outdoor solutions. They can also be used as a tool to house train puppies. Indoor potties are either made with disposable natural grass or synthetic materials that are washable and durable. Some of them require manual cleaning while others like the BrilliantPad machine offer hands-free waste collection and require a simple roll change every now and then.
Q: How can I train my dog to use a dog grass pad?
A: You can encourage your pooch to use his new grass pad by placing a real log or small tree bark on top of his indoor potty. Adding anything he had previously peed on is a bonus. Maintaining a regular feeding schedule allows you to predict your dog's bathroom habits and there is nothing better than routine to get your dog used to his new grass pad. Positive reinforcement is also necessary during training. Whenever your pooch uses his potty station , reward him with a delicious treat and shower him with praise. This allows him to view his grass pad in a positive light.
Q: How should I clean my dog potty?
A:  Proper hygiene is necessary in order to get rid of harmful bacteria that can grow and multiply  inside the layers and corners of any indoor dog potty. Use a combination of soap and hot water to wash plastic or metal potties. Cleaning should be done on a daily basis if possible. Dog friendly cleaners made with hypoallergenic ingredients are highly recommended. These cleaners were especially formulated with your pooch in mind so they have zero harsh chemicals such as bleach and ammonia.
Our Top Pick
Fresh Patch Disposable Dog Potty with Real Grass
Amazon's choice is also our top choice when it comes to indoor potties. The disposable real grass potty from Fresh Patch naturally controls odors and has a soft and inviting texture that is worthy of your pooch and his potty needs. This Fresh Patch product arrives in a disposable container and is large enough to accommodate dogs who weigh up to 25 pounds. Larger breeds can also  enjoy the perks of having a slice of the outdoors inside their home. All you need to do is join two grass patches together to create a roomy potty station that your dog can use anytime he wants.
Sources:
How to Potty Train Your Dog - PetMD
Related Reads
Related Reads