The Best Pet Odor Neutralizer in 2022
Last Updated: January 4, 2022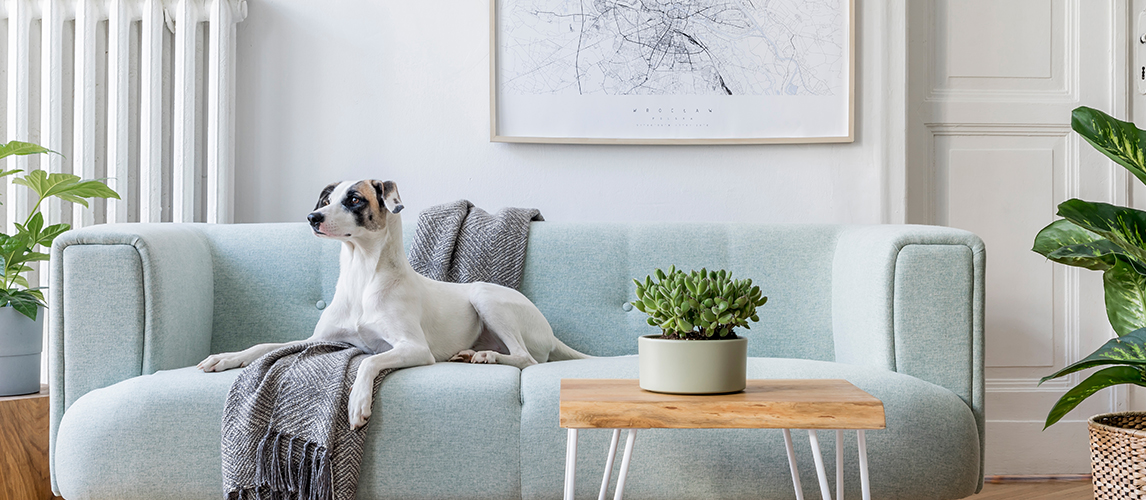 PetSide may earn a small commission from affiliate links in this article.
Learn more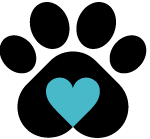 By Petside
Published 10:23 am
While we love our pets immensely, there is no doubt that they can be quite smelly creatures from time to time. Whether they have gone to the bathroom in the wrong place, they have had a little accident on your rug, or you just want to make the litter box smell that little bit fresher, there are many occasions when you need to get rid of unpleasant smells associated with pet urine and feces. A pet odor neutralizer is a useful product to have on hand, and we have selected a few for you to choose between right here.
The Best Pet Odor Neutralizer
Best Pet Odor Neutralizer Buying Guide & FAQ
Things to Consider Before Buying a Pet Odor Neutralizer
When you are purchasing a pet odor neutralizer, there are a few key considerations that are worth making. By checking off these points one by one, you can buy a pet odor neutralizer that is most appropriate to your needs.
First, you should take a look at the ingredient list. Many of the above options center their formulas on 'active ingredients' as a safe and effective way of removing odors and stains. Some of them have natural plant extracts to neutralize the odors. The most important thing is that there is nothing within any of the formulas that could put your health or the health of your pets at risk.
Some of the formulas work to just neutralize the existing odors, whereas others work to get rid of the stains as well. Ultimately, everything comes down to what you expect from the pet odor neutralizer. Some pet owners simply want to neutralize the smells that come from the litter box, while others need help cleaning stains on a wider basis. Perhaps you have just brought a new puppy home and they are going to the bathroom anywhere and everywhere!
Closely linked to the ingredient section that we discussed above, whatever you use around your home also needs to be safe – particularly if you have young children in the home. That is why the formulas above focus on natural ingredients which are not harmful to humans and animals.
There are a couple of different application methods. The first is a spray that can simply be spritzed onto a surface. This option has the natural advantage of being ready to go whenever and being very easy to apply. Some solutions may require dissolving in water to get to the required strength. Concentrates tend to be better over larger areas than sprays, so this is certainly worth bearing in mind.
Check what surfaces the odor neutralizer is suitable for. Some of them can be used on a range of different surface, others are only suitable for carpets etc. Essentially, you want to avoid causing any damage to your possessions, so make sure that you read the small print before applying the odor neutralizer to anything.
Some of the above options are only for indoor use, while others are for outdoor functioning. Again, this is a point that is worth bearing in mind to ensure that you don't accidentally cause any damage.
The scent of the odor neutralizer needs to match up with your own preferences. There is no point in spraying something that is unpleasant to your own nose – even if it is better than the alternative! There are also some options above that are unscented and simply work to eliminate the existing odors, so these may prove to be the best option.
Most pet urine odor removers are designed for use for a long period of time, but if you are dealing with these problems on a regular basis, it is more likely that you are going to need a bigger bottle.
You may also like our articles on Dog Proof Trash Cans and Pee Pads For Dogs.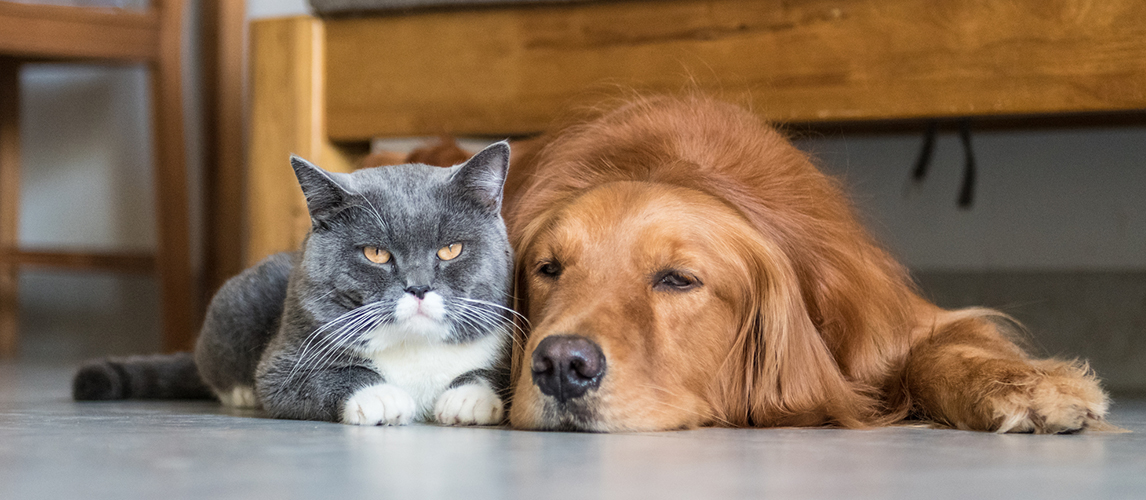 How to Use a Pet Odor Remover
The way in which you use the dog or cat urine remover depends on its application method, as well as the type of stain that you are facing and the surface that you are aiming to clear.
If you have found the stain quickly, your first need to soak up as much of the residue as you can. Use some thick paper towels on the spot, simply placing them at first. You can then cover that up with a thick layer of newspaper. You will need to pad and dab at the area rather than attempting to rub at it. Otherwise, you could end up spreading the stain further. Once you have cleared as much as you can, now is the time to apply the odor remover, whether this is by spraying the area or mixing a solution and following the application directions. Take a look at our review of pet stain removers for more options.
If you didn't reach the stain in time and it has already set, you can apply the pet odor neutralizer straight away, leaving it to do its job of extracting the moisture and neutralizing the smell. You may need to rent a professional standard carpet cleaner if you cannot get rid of the stain yourself. However, you should avoid using a steam cleaner as this can end up setting the stain permanently, bonding the protein into the man-made fibers. Be wary of using chemical cleaners such as vinegar or ammonia that can encourage your pet to continue urine marking the area. If the urine has really soaked through, you may find that you have to replace some of the carpet and padding.
Follow the same method of blotting up the liquid if you find that the stain is still wet, but if the floor has become discolored or the paint damaged, it could have reacted to the acid in the urine. You may need to remove and replace the varnish or paint layer. Washable paints and wallpapers are likely to respond more favorably to enzymatic cleaners.
Benefits of Using Pet Odor Eliminators
Before investing in a product, you want to know more about what sort of benefits you can expect from using it. And with pet odor eliminators, there are many. So, let's look at a few of these in closer detail.
Clear Odors from the Source
Unlike air fresheners which just cover up smells, pet odor eliminators are designed to attack them at the source. Many of them come with enzyme systems which eliminate the chemical bonds of the molecules. Once they are broken, the odor starts to disappear on its own. Another common form of odor neutralizer is known as a desiccant, which draws the moisture out of the source of the stain, thereby reducing the odors emitted. Ultimately, with pet odors, you want to destroy them directly rather than just attempting a coverup job, and that is what these eliminators serve to achieve.
While some of the pet odor eliminators are only for clearing the smells, there are others that serve to remove the stains too. And when they are at risk of ruining your carpet, upholstery, clothing etc, you need to take the risk seriously and work to tackle it in the most effective way possible.
Protects Surfaces and Fabrics
Since they don't contain any harsh chemicals or bleaches, these odor eliminators are also not meant to damage fabric surfaces. After all, the whole point of tackling these odors directly is to protect the things that your pet has soiled and not to damage them any further. Check out our guide on dog couch covers for more info.
Our Top Pick
Our number one choice of stain and odor eliminator is this one, which deals with odors, residue, and stains. It is a professional strength formula that serves to permanently eliminate odor, as well as being safe for carpets, pets, and children. As you can see from the thousands of ratings that have already been issued online, this is a highly popular product and one that has been extremely well-rated. And we too have chosen it as the best pet odor neutralizer.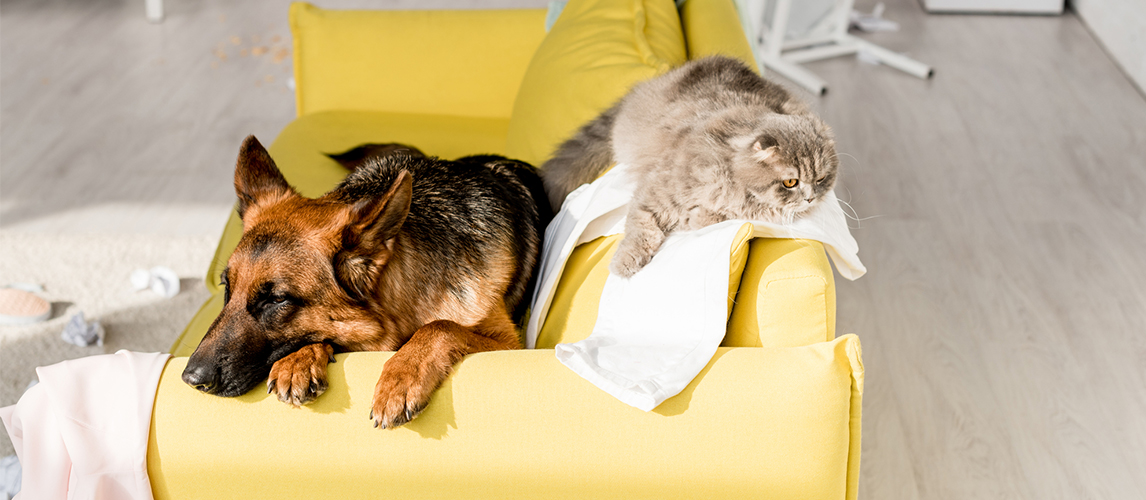 FAQ
Q:

What causes pet odors?

A:

Pet odors originate from numerous different sources – generally bodily secretions such as urine, feces, and drool. These substances interact with the germs present in your dog's body, and they all contain microorganisms that are beginning to decompose. The longer these stains are left to fester, the more that the molecules can spread through the air, thereby making your home smell bad. These are the main pet odors that are tackled by the eliminator products that we have discussed above.

There are also plenty of other common pet odor causes that may include ear infections, bad breath, gas, or simply that your pet has rolled around in something unpleasant outside. Sometimes, medical conditions can lead to these bad odors, so if your pet smells strange but there doesn't seem to be any direct cause, you could get in touch with your vet to see if there are some underlying issues that are at the heart of the problem.
Q:

How to get rid of pet odor in the house?

A:

Pet odor removal can be done through a number of methods. First, there are the odor eliminators listed above. But if your pet has really caused a mess, you may need to go through a deep cleaning process of the whole room including steam cleaning the carpets, vacuuming all the furniture thoroughly etc.

If you can prevent the odors from occurring, this is always worthwhile doing. To start off with, you can clean up your pet before they get in the house if they have rolled in anything unpleasant. Better still, you can take some steps to train them out of this behavior in the first place. If you have an indoor cat who uses a litter box, choose a well-ventilated space with a shutting door to close it off from the rest of the home.

Practicing good hygiene on your dog or cat can also help out significantly. If you have a dog, regular brushing and bathing is a worthwhile act, but don't neglect the grooming responsibilities of cats as they can end up carrying all sorts of unpleasant things around in their fur. You should also get into the habit of brushing your pet's teeth to prevent bad breath and other unpleasant-smelling oral hygiene issues. Checking for ear infections is another important responsibility as these can end up smelling very unpleasant as well.
Q:

How do I prepare for pet odor removal?

A:

The central part of pet odor removal is making sure that you clean up the stain as promptly as possible to prevent it from spreading throughout the home. To begin with, you should try to absorb as much of the fluid as possible. Avoid rubbing the area as this can end up just spreading the wetness around. Instead, you should take a dabbing approach. This means that you will have to spread the odor neutralizer even further. Once you have blot dried the area sufficiently, this is the time that you can apply the odor neutralizer product.
Q:

Are pet odor neutralizers pet-friendly?

A:

You should check the specifics of the pet odor neutralizer to ensure that it is not going to cause harm to your pet. Some of them use harsh chemicals which mean that you are going to have to isolate your pet from the stain. However, the options listed above represent natural solutions to the problem. Steer clear of buying anything that you are not sure about as it could put your pet's health in jeopardy.