The Best Dog Anxiety Vests (Review) in 2020
Last Updated: September 9, 2020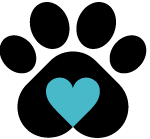 By Petside
Published 08:38 am
Whether it's loud music from the next-door neighbor, a scary thunderstorm in the middle of the night or a particularly bumpy and loud car ride, dogs can often be exposed to stressful situations that trigger their anxiety. Just like people, some dogs are more anxious than others and may need a little help remaining calm. Luckily, petcare experts have developed the perfect solution: dog anxiety wraps. These simple devices can be worn by dogs as a garment, providing a soothing pressure that promotes calmness.
If you've ever felt comforted by a hug or a cozy duvet, you'll already be familiar with the mechanism by which dog anxiety vests function. If you think your pooch could benefit from a dog comfort vest, read on. Below, we run through the top 10 vests available on the market right now, so you can make an informed decision for your canine companion. To help your pet get the most out of their new comforter, we've also compiled a handy usage guide. Here, we discuss everything you need to know about dog anxiety vests; how to introduce them to your dog, when they're most effective, and how to care for them.
The Best Dog Anxiety Vest
Best Dog Anxiety Vest Buying Guide & FAQ
These 10 vests are the best of the bunch when it comes to keeping dogs safe and calm in potentially stressful situations. To help you work out which one is right for your pooch, and get the most out of whichever option you pick, we've compiled this handy buying guide.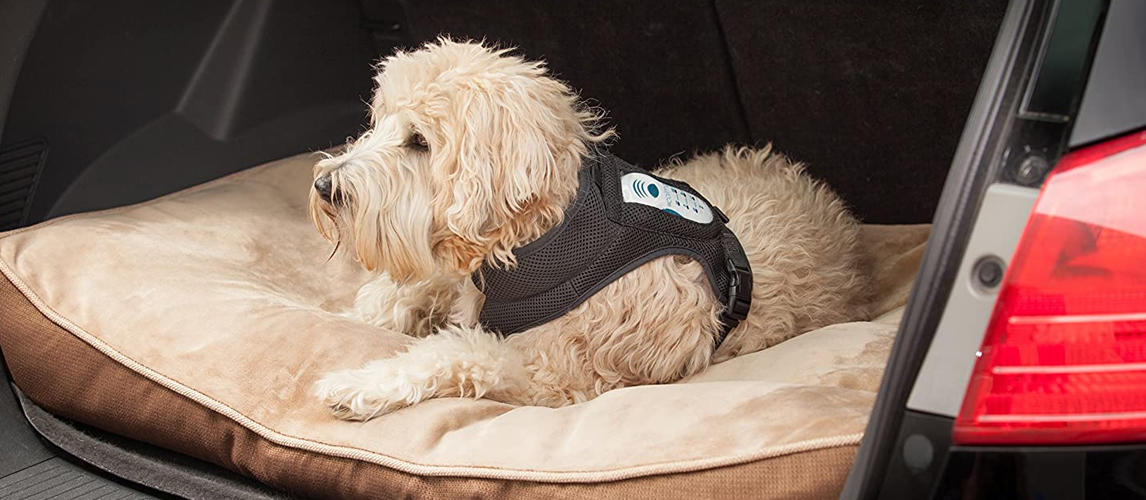 Things to Consider When Buying Dog Anxiety Vests
When choosing an anxiety vest for your dog, there are a few key factors to bear in mind:
Even the best anxiety vest is useless if it doesn't fit properly! Before making any decisions, measure your dog around the chest and neck, as well as down the length of their body. Use these measurements to work out which size is best as you browse. Remember that, just like harnesses, a good anxiety vest should be snug, but not tight - you should be able to slide two fingers between the vest and your dog's coat with ease.
Related Posts: Dog Harnesses and Dog Lift Harnesses
A good anxiety vest is built to last, offering you comfort for years to come. To ensure a vest is durable, lookout for a strong synthetic fabric, and simple fastening devices.
Most anxiety vests work along with the same principles: comforting your dog through the application of gentle pressure to their torso. However, many vests double down on their anxiety-busting properties, with features such as:
In-built soothing scents
A spot for calming spray application
Soothing audio/sensational input
If you've never used one of these vests before, we'd recommend sticking to pressure application alone. You still don't know how your dog will react to this new sensation, after all, without introducing others into the mix.
Related Post: Calming Supplements for Dogs
When to Use a Dog Anxiety Vest?
Anxiety vests can be used to soothe anxious dogs in a number of situations, including:
During thunderstorms
During firework displays
While travelling
At the vet's
When meeting new people
In crowded spaces
In unfamiliar environments
To alleviate separation anxiety
During recovery from surgery
The possibilities are virtually endless! Wherever your dog displays symptoms of anxiety, using one of these vests could help to alleviate this.
How Dog Anxiety Vests Work?
Dog anxiety vests are a safe and reliable alternative to anti-anxiety medication. They work by applying constant, gentle pressure to your dog's toso, mimicking the soothing embrace they will have experienced as a puppy.
At the moment, there have been few scientific studies examining the effectiveness of these jackets, but many owners find them to be extremely effective. Vitally, they're also much safer than drug-powered anxiety cures. Because all dogs are different, anxiety vests won't work for all of them, which is why many manufacturers offer a money-back guarantee if this solution just isn't for them.
You may wish to try an anxiety vest on your dog if they exhibit one or more of these symptoms in stressful situations:
Shaking or panting
Escape attempts
Excessive chewing or licking
Excessive barking and howling
Aggression
Accidents in the house
Cowering or hiding
For severe and generalized anxiety, it's a good idea to speak to your vet in addition to trying a vest.
Related Post: Dog Life Jackets
Our Top Pick
For us, the best dog anxiety vest has to be Thundershirt's patented design. Carefully crafted to swaddle your dog with just the right amount of pressure, without restricting their movements, the vest naturally soothes canine anxiety. It's available in seven different sizes, so you're sure to find the perfect fit for chihuahuas and Great Danes alike.
The vest is incredibly easy to use, and owners found that dogs became used to the sensation in a short space of time. With a 100% money back guarantee and 45 day return window, Thundershirt are confident that you and your pooch will love their anxiety vest. Owners say that this vest is the perfect alternative to anti-anxiety drugs, soothing pooches in a safe but effective manner. It's durable, easy to use, and machine washable, too, making it as convenient as it is effective. Boasting a success rate of 80%, the vest is a must-try for any anxious pooches out there.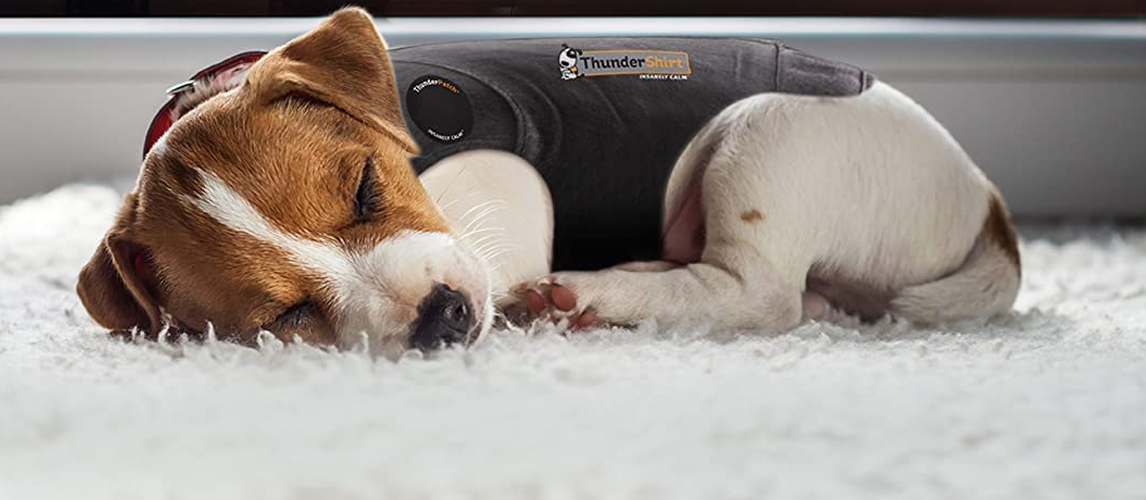 FAQ
Q:

What training is required for using dog anxiety vest?

A:

It's easy to introduce your dog to an anxiety vest using the following method:

Let your dog examine the vest on the floor when it arrives
Place the vest on your dog for the first time when they are relaxed - perhaps during a walk or meal time
Praise your dog and give them a treat or two when they wear the vest
Now that a positive association has been forged, you can use the vest for its intended function - place it on your dog a little while before a stressful event
Q:

Can I wash my dog anxiety vest?

A:

Most anxiety vests are machine washable, but you should always check the label before throwing it in. Some vests feature an antimicrobial coating that could be adversely affected by the hot water and detergent.

For these vests, hand wash in warm water with a little odorless soap.
Q:

How long can I leave an anxiety vest on my dog?

A:

Provided your dog is used to the sensation of the vest, you should be able to leave it on them for extended periods of time - eight to 10 hours.

However long your dog will wear the shirt for, be careful to ensure it's properly fitted. It's also a good idea to gradually build up to long periods of wear, to ensure your dog is as comfortable as possible. If they aren't used to the sensation, the pressure of the vest could exacerbate their anxiety rather than receiving it.
Q:

What if i see signs of discomfort or irritation with my dog when wearing an anxiety vest?

A:

If you notice any signs of irritation while your dog wears their vest, such as:

Scratching
Hair loss
Marks left by the vest

Remove it immediately. The vest may have been too tight, your dog may not enjoy the sensation, or allergies could be at play (especially for vests infused with essential oils and calming sprays).

Wash and dry the vest before your next attempt, being careful to ensure that it's properly fitted. If your dog still appears irritated or distressed, remove the vest again.

For alternative anxiety solutions, get in touch with your vet.