The Best Tactical Dog Vests in 2022
Last Updated: January 4, 2022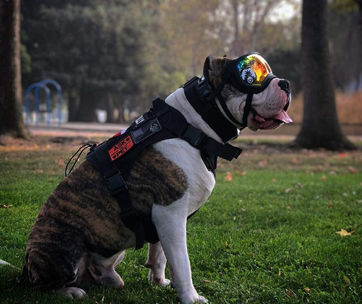 PetSide may earn a small commission from affiliate links in this article.
Learn more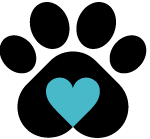 By Petside
Published 08:10 am
Looking for a highly useful doggy accessory that helps your furry friend to stay safe while also looking pretty sharp? Then look no further than a tactical dog vest. These accessories are designed to fasten securely to your pooch's chest without restricting their movement. And you can also attach their leash to the vest to stop the choking and uncomfortableness caused by traditional leads and harnesses. Not only this, but they also come equipped with handles that give you better control of your dog, as well as providing extra restraint and the option to pick them up if necessary. These products are often used in the military or services for working dogs which need specialized training.
If you didn't know much about tactical dog vests before or you simply want to know what the different options available to you include, the following buying guide will run through ten of our favorite products so that you can settle on the one which suits your dog's needs best. Hopefully, by the end, you will feel much readier to make an informed decision about which one is right for you and your pet.
The Best Tactical Dog Vest
Best Tactical Dog Vest Buying Guide & FAQ
Features to Look for When Buying a Tactical Dog Vest
From reading the buying guide, you will probably have already noticed that there are several core features to look out for when you are searching for a tactical dog vest for your furry friend. Here are just a few of the main ones to add to your checklist.
One of the best features of a good tactical dog vest is that you can attach a number of different pockets and MOLLE attachments. There are all sorts of different items which you may want to take out on a walk, camping holiday, bike ride or other adventure trips including dog water bottles, toys, snacks etc. While some of these pouches are fixed, others are detachable which gives you maximum control over how much weight your dog is carrying.
Many of the vests that we have discussed are made using high-quality 1000D nylon which is well-known for its tough and durable nature. It is also worth taking a closer look at the interior materials to see what sort of breathability, waterproofness, and evaporating qualities they offer. After all, your dog's comfort will be one of your biggest concerns when choosing the best tactical dog vests.
Weight and durability are two factors which go hand-in-hand. You should aim to choose a vest which is not too heavy for your dog, but you also don't want it to be so lightweight and fragile that is rips and tears easily when you are out on a hike. You should also bear in mind any age or health factors which mean that your dog is not as able to carry as much weight. And if they are going to be engaging in a lot of high-energy activities, a more lightweight vest may well prove to be the better option.
Handles and Leash Attachments
Some of the vests above come with a single handle and leash attachment, while others come with a pair. When you have a couple of leash attachments, you can choose whether you want to keep your four-legged friend close alongside you or offer a little more freedom. And a tough and durable handle can be invaluable in keeping your dog away from any dangerous situations. The last thing that you want is it to break when you are trying to carry them.
You may also like our articles on Dog Leashes and Retractable Dog Leashes.
What Actually Makes the Vest 'Tactical'?
A tactical dog vest varies from a standard one in a few different ways. First of all, it comes fitted with a handle which is designed to allow you to pick your dog up easily if you encounter terrain which is challenging to cross or pass through. They are generally made of higher-quality material than other dog vests and offer a greater level of protection to your dog's body.
Most tactical dog vests come fitted with Modular Lightweight Load-carrying Equipment (MOLLE) technology which is compatible with pouches and other attachments. You have the option of loading up your dog depending on their strength and what you need to bring along with you on the walk or expedition.
Tactical vests often come in military colors and design patterns, which can simply be a style choice, but they are often used for working dogs in the service. The pouches on a military dog harness can be used to carry medical equipment and all sorts of other useful supplies. Check out our guides on the best dog harnesses and best puppy harnesses for more info.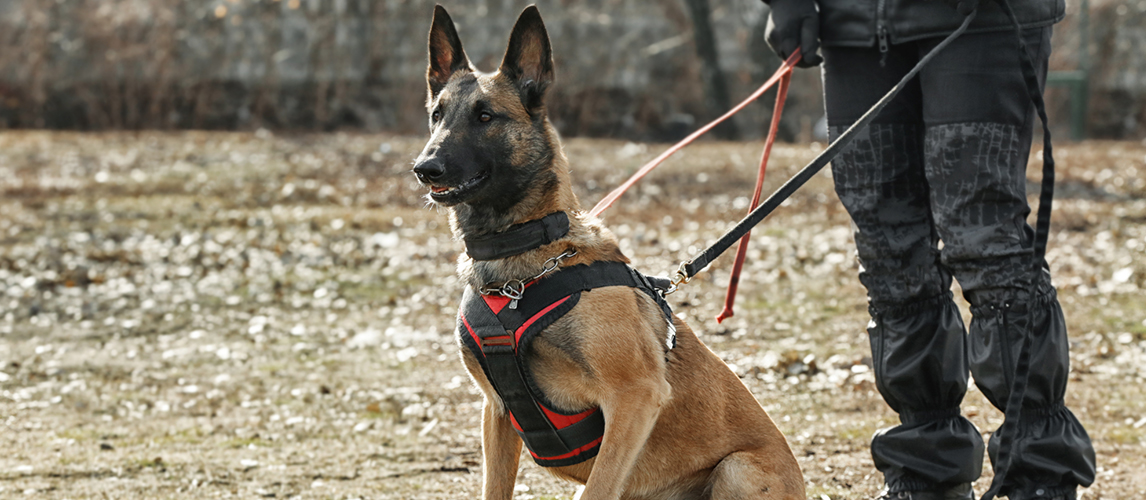 Benefits of Tactical Dog Vests
When you are investing in a product like a tactical dog vest, you need to have a good idea of some of the major benefits so that you can make a more informed decision.
As a dog owner, your primary concern will be how you can keep your furry friend safe from harm. A tactical dog vest plays a big role in this. First of all, you have the handle or handles which you can use for restraint or to carry your dog over difficult terrain. As well as this, you also have the leash attachments which you can put on when you need to keep your dog close, giving you control without the choking effect caused when the leash is attached around the neck. You also have the added layer of protection to their body to help defend against cuts and scratches. And many tactical dog vests come with space for ID cards, so your dog can easily be identified if they happen to get lost or separated from you for any reason. For more options, check out our detailed review of dog ID tags.
Many of the vests come complete with their own pouches, attachable water bottles and/or MOLLE compatibility which allows you to affix more. This certainly makes everything from your next camping trip to a simple walk in the park so much easier as your dog can carry a whole host of items along with them including toys, snacks, drinks and other accessories. Obviously, you don't want to overload your dog, so you should go out on shorter walks before embarking on a long trek with them carrying lots of items.
Convenience is certainly a factor with a tactical dog vest. First and foremost, you have the leash attachments which are easy to clip and unclip from as needed. But you also have the handle at the top which makes it so much easier to restrain your furry friend if you think that they are getting overly excitable or in danger or running away. It is also much easier to pick them up if you encounter some difficult territory in front of you.
Training for Working Dogs
Dog vests are often used in service or military training as you have that added degree of control which you simply don't get from a standard leash. For example, you could be looking to teach your dog to walk alongside you, which is made so much easier by the leash attachment at the front of many of these vests. A service dog could be required to carry medical supplies and other essentials along with them, which makes the MOLLE pouches highly useful. Police dogs can also benefit from the extra layer of protection that the vest provides to them.
MOLLE and PALS: What's the Difference?
When you are looking at vests of this variety, you may find yourself seeing the acronyms MOLLE and PALS over and over again. So, let's go into a little bit more detail about what these actually mean. MOLLE stands for Modular Lightweight Load-carrying Equipment, which is military gear used by the US and other NATO forces. Typically, it is based around a load-carrying chest rig or vest. Essentially, it consists of different components such as vests, backpacks and pouches which can all attach to one another.
MOLLE systems include PALS webbing, which stands for Pouch Attachment Ladder System. This refers to the fabric webbing strips spaced one inch apart which can be found on tactical vests. So, PALS is a type of webbing, and MOLLE is the gear and accessories which are attached to this webbing.
Our Top Pick
Our number one choice is this tactical K9 harness from OneTigris. Its durable 1000D nylon material and soft padding in all the pressure areas of your dog's body ensure that it has the right combination of strength and comfort. Whenever you need to put it on or take it off, you can do so with ease thanks to the four quick-release buckles. On the top of the vest is a handle for picking up your dog or restraining them. You can attach his or her lead to the front using the secure v-ring.
Two MOLLE straps and hoop & loop strips panels allow you to attach pouches and ID panels as you would like, giving you the option to transport all manner of things on your short work or longer adventure. Three different sizes are available for medium to large dogs, and you also have a choice of four colours as well.
Ultimately, this dog vest offers the right balance between practicality, durability, comfort, and style to make it our top pick.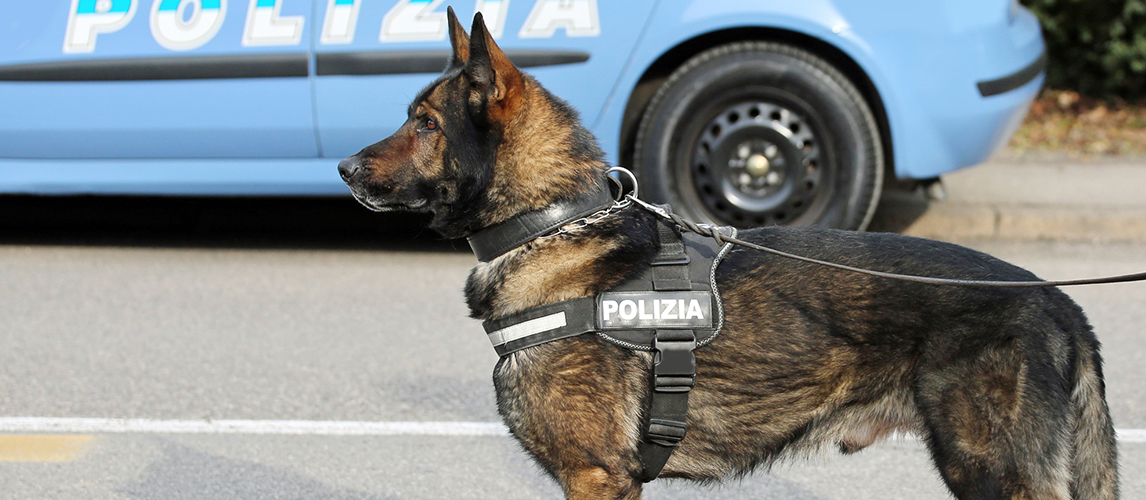 FAQ
Q:

How do I measure my dog for a tactical dog harness?

A:

Dogs come in all shapes and sizes, and so too do tactical dog harnesses. Choosing the right size for your dog is important to ensure that he or she is comfortable and it does the job effectively. Start by measuring your dog's back length stretching from the end of their neck to the beginning of their tail. Next up, measure their girth around the widest part of their rib cage. Consult with the sizing chart to determine whether or not you need to take a neck measurement. If so, choose the wider part where the collar would normally sit. Get the closest size possible, but it is better to go for the bigger size if your dog is on the borderline. A vest which is too small can end up being uncomfortable and restrictive to their movement.
Q:

How do I clean my dog's vest?

A:

Most tactical dog vests are waterproof and made of nylon, making them fairly straightforward to wash. For basic cleaning, all you need to do is throw the vest in a bathtub and run some warm water over it to wash away much of the dirt and debris. Some gentle scrubbing is should be all that is required to clear away much of the more stubborn dirt. However, if the vest is more saturated with mud and grass, it is worth hosing it down outside first so that you don't end up clogging up your drain. When you are finished washing the tactical dog gear, you should let it air dry outside. But you should avoid hanging it up in direct sunlight, as this can end up weakening the vest and resulting in possible safety concerns when you come to using it again. Unless the manufacturer instructions permit it, you shouldn't put your tactical dog backpack or MOLLE harness in the dryer as this can end up causing damage.
Q:

How often should I clean my dog's vest?

A:

The question of how often you should clean your dog's vest depends how much it is used. If you have embarked on a big trek with your dog, it is usually a good idea to clean it afterwards. However, you are likely to be able to go out on a number of short walks before washing unless you have been out in particularly bad weather conditions. Obviously, if your dog has been splashing about in mud and water, you will want to get rid of the dirt and debris before they put it on once again. And if your dog wears the vest around the home, it is obviously a good idea that you wash it on a more regular basis as well so that you don't end up getting dirt all over the place.