The Best Dog Winter Coats in 2022
Last Updated: January 4, 2022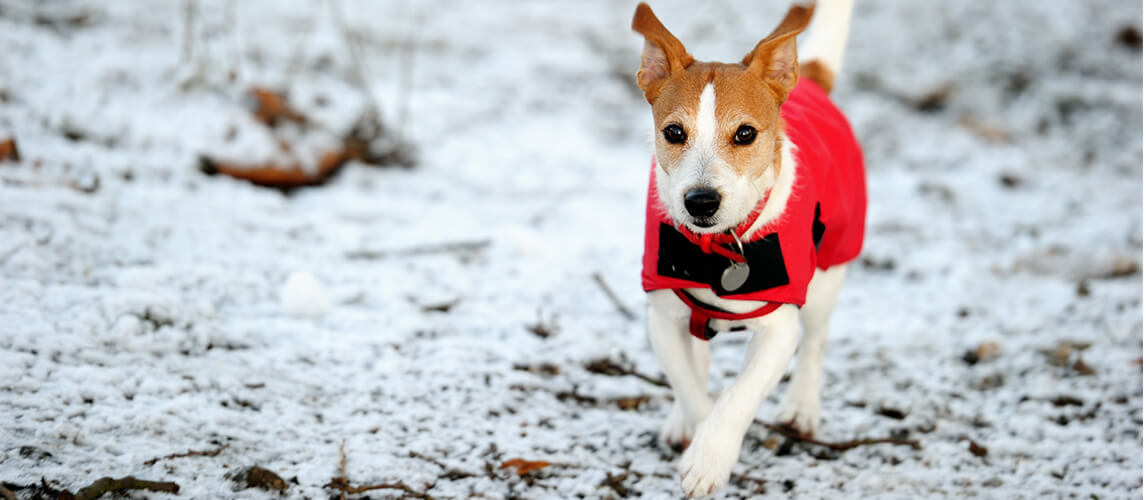 PetSide may earn a small commission from affiliate links in this article.
Learn more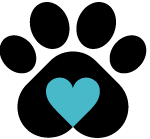 By Petside
Published 13:05 pm
There isn't a better time than the winter months to wrap up warm inside with a hot chocolate and a movie every night after work. Dog owners, however, don't enjoy the same warm, winter nights. Their dogs require a walk – no matter the weather! Yet although dogs have much more fur when compared to us humans, they can still feel the winter chill during harsh winter nights.
That's why for dogs without an undercoat or minimal fur, it's important that you invest in a cozy winter coat. But how do you even begin searching through winter coats, given that there's so much to think about? Don't fret – we're here to help you out. Thanks to our product selection featuring the best dog jackets available, we couldn't be more confident that you'll find the perfect style and shape of coat for your pup.
The Best Dog Winter Coat
Best Dog Winter Coat Buying Guide & FAQ
Do Dogs Really Need Winter Jackets?
It really depends on what kind of dog you own! Taking thick furry dogs such as Huskies as an example, the breed's origins as pets of the aboriginal people mean they're equipped to deal with cold weather. On the other hand, dogs with fine or thick for like Greyhounds and Whippets, young dogs, and older dogs are much more susceptible to cold weather.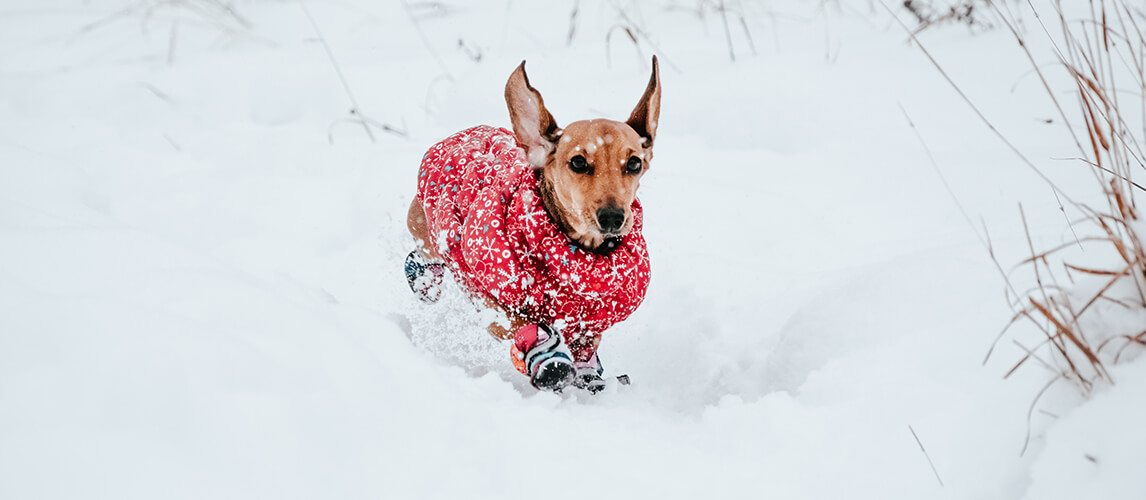 What to Look for in Dog Winter Coats
Have you become lost amidst the wide selection of dog coats available online? Not to worry. We've done our research and therefore encourage you to ask these three questions below to help point you in the direction of the right coat to keep your pup warm.
Is the coat you've got your eye on designed for normal dog walks or high-intensity runs?: Active dogs require coats that are as durable and rugged as they come. Usually, these jackets won't boast a fleece lining so dogs don't become too warm and rather have more flexibility. A notable example of this type of coat is Gooby's Sports Dog Vest. In comparison, coats well suited for normal dog walks are jackets like ASENKU's Dog Winter Coat that contain fleece lining to protect dogs from the cold.
Is your favorite jacket waterproof?: This one is a no-brainer: dogs must have a jacket that has an outer shell made of waterproof materials to safeguard them from the rain. There is a huge difference between jackets that offer water resistance versus waterproof jackets; whereas water-resistant jackets are able to resist rain to a certain extent, waterproof jackets can resist water fully. Therefore, always look for the term "waterproof" first – hopefully quickly followed by either "polyester" or "nylon shell" – for a first-rate coat.
You may also like our article on Dog Sweaters.
How to Choose the Correct Coat Size
Before choosing the correct coat size, it's important to remember that your dog should be able to move freely in their coat; that is, they should be able to partake in all the usual activities such as running, jumping, and doing their business as they would without it. If you often find your dog biting and scratching at their current winter jacket, this behavior indicates that the coat is uncomfortable and doesn't fit them.
As dog coats are tailored based on canines' length, you should carry out this measurement first. From the base of your dog's neck (where the neck joins the base of their skull at the back of the neck) to the base of their tail, run your measuring tape and note down the length obtained in both inches and centimeters. For this measurement to be taken correctly, your dog must be stood up straight so potentially having dog treats to bribe them may not be a bad idea!
If you check out the sizing for the dog jacket you've got your eye on to find your pup is smack bang in the middle, opt for the larger size. The best dog winter coats are adjustable so your dog will have sufficient breathing room when out on walks.
Our Top Pick
Given that the incredible jackets reviewed above are undoubtedly the best dog coats available to purchase, we're sure that you'll have chosen your favorite dog jacket by now. But if you haven't, allow us to point you in the direction of Kurgo's Dog Winter Jacket. Both reversible and reflective, the range of features this loft jacket offer are unparalleled. Including its zipper closure that grants owners easy access to leash dogs when out and polytech fill that both protects a pooch's chest area and maintains body heat, Kurgo's loft jacket is loved by owners and dogs everywhere across the world.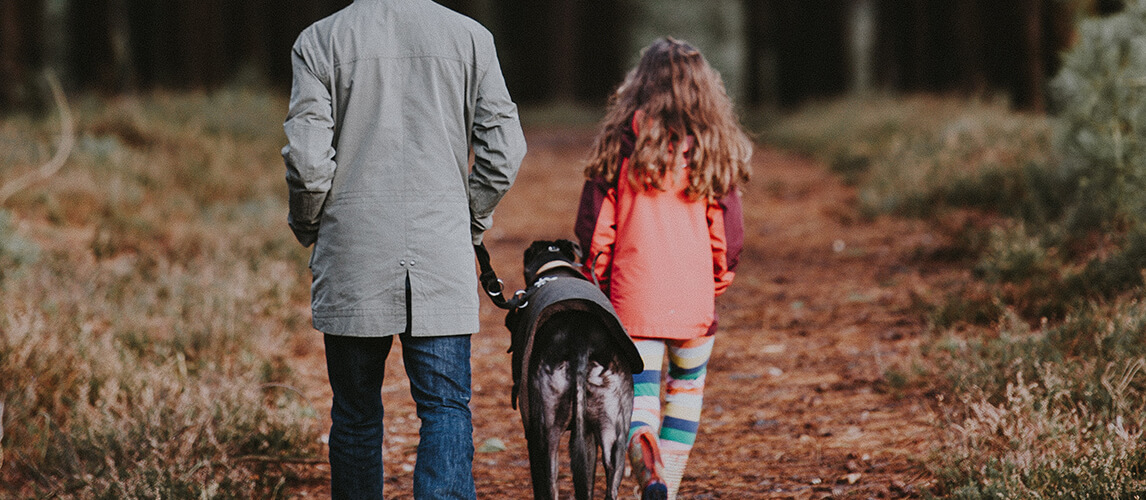 FAQ
Q:

At what temperature does a dog need a coat?

A:

In Fahrenheit, once temperatures start to fall below 45 – that's approximately 7 degrees Celsius – dogs with particularly fine coats will start to become cold and uncomfortable. Once the temperature falls, it's therefore time to start shopping around for dog coats (luckily, you can commence your search right here!). Remember; wind, chill, and rain will all contribute to your dog's body temperature so, although your weather app may suggest that it's above 45 Fahrenheit, your dog may well be just as miserable in temperatures above this point.
Q:

How do I train my dog to wear a jacket?

A:

Although the brand new coat you've bought your dog will keep your dog warm, chances are they won't warm to it! Here's how to transform your dog's mindset in a few simple steps.

Give your dog treats when they're around the jacket: If your dog shows an interest towards the jacket, reward them! After a while, they'll start to notice that if they interact with the jacket, treats will flow. Positive reinforcement for the win.

Rub the jacket across your dog: Now that your dog is used to seeing the winter coat, it's time to get them acquainted with its texture. Rubbing the coat along your dog's body with one hand, you should be rewarding them with treats with the other hand.

Put the coat on: This part of training shouldn't take place until your pup is fully at ease with being around and touching the winter coat. Some dogs reach this stage after only a few days whereas other take a couple of weeks, so practice patience!

As you're putting the coat on your pet, keep uttering words of praise and reassurance. Only once the coat is fully fitted on your dog's body can you give them a treat – but only if they're calm and still. Feeding your pup a treat when they're trying to claw the coat off of them will only reinforce this negative behavior.

Day after day, repeat putting your dog's coat on them, all the while increasing the amount of time they have it on for. Soon enough, they'll be wearing their jacket for hours without complaint! Although training your pup to wear a jacket may test your patience, it will be so worth it when, after a couple of months, your dog jumps for joy when you fetch their dog jacket from the cupboard as they know that wearing their dog coat means going for walkies!
Q:

How do I wash my dog's winter coat?

A:

The most durable winter dog coats are machine-washable to allow active dogs to get back outside as soon as possible. Here's how to do so efficiently:

Reverse their coat: The outer coating of dog coats is made of expensive material, so reversing your dog's coat is recommended.

Choose a fabric detergent: We recommend choosing power laundry soup over liquid detergent, given that the emulsifiers in liquid may leave a residue on high-quality fabrics.

Follow the instructions on the winter coat: And if you cannot find any instructions regarding how to wash your dog's coat on the label or website, wash on a gentle cycle. It's better to be safe than sorry!

Gently tumble dry the coat: Dog coats of such high quality can be gently tumble dried on a gentle heat. Allowing it to tumble dry on a high heat isn't recommended, as this may affect the breathability and waterproofness of the winter dog coat.