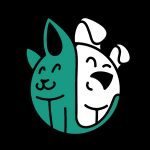 Everyone deserves a little treat from time to time, and this is certainly true of your four-legged friend. Whether you are trying to teach them a new trick, you are rewarding them for good behavior or you just want brighten up their day, you should give them something that they truly enjoy.
The market is already saturated with dog treats, so you will need a little help sifting the good from the bad. This product guide is here to help! We have hand-picked 15 different products to talk you through in more detail, as well as highlighting their best features.
The Best Dog Treats
BLUE Wilderness Grain Free Crunchy Dog Treats
See More Reviews

Made with wild salmon, venison, and halibut, these dog treats are entirely free of grain and poultry by-product meals, which is better if your mutt suffers from an allergy of some kind or they tend to get an upset stomach.
One of the main traits of BLUE Wilderness is that their food is always packed with plenty of protein, providing your dog with energy and restorative properties for their muscles. These baked biscuits are inspired by the taste of the Alaskan frontier.
Key Features:
Protein-rich biscuits
Satisfies your dog's need for meat and to crunch
No corn, wheat or soy
Grain-free and without artificial flavors or preservatives
Specification:
Brand

BLUE Wilderness

Model

840243117437

Weight

8 ounces
Natural Balance Limited Ingredient Dog Treats
See More Reviews

Many of the best pet foods have a limited number of ingredients. This gives you a much better idea of what is going into them and is especially useful if your dog suffers from any kind of digestive issues. Not only are these ones grain-free, but they also contain no artificial flavors, preservatives or colors.
The texture of the treats is crunchy, and they are suitable for all life stages between puppy and adult canines. As well as supporting digestive health, they are also the ideal size to be used during training as rewards for good behavior.
Key Features:
Sweet potato and fish dog treats
Great for limited ingredient diets
Supports healthy skin and coat
Dogs love the taste and texture
Specification:
Brand

Natural Balance

Model

44500

Weight

14.1 ounces
Wellness Natural Grain Free Puppy Training Treats
See More Reviews

Created with dog training in mind, these treats are perfectly sized to not fill up your pooch too much. Made from premium lamb and salmon, their texture is soft and chewy, which is ideal for young pups whose teeth are still developing.
You can rest assured that they don't contain any ingredients which negatively affect some canine creatures such as meat by-products, corn, soy, artificial flavors or colors. Made in the USA, the ingredients used are premium and all-natural.
Key Features:
Ideal treat for training
Soft and chewy for puppies
Fine, globally-sourced ingredients used
Free of grain, wheat-gluten etc
Specification:
Brand

Wellness Natural Pet Food

Model

89614

Weight

3.2 ounces
Crazy Dog Train-Me! Mini Dog Treats
See More Reviews

Containing only 1 ½ calories per treat, these are another great option for teaching your dog a host of tricks and good behavior techniques. There are around 200 treats in each and every bag, so you have plenty of scope to teach your dog whatever you like. Several different flavors are available, so you can choose which one your canine companion enjoys the most.
Meat is the number one ingredient in this treat, and it doesn't contain any potentially harmful preservatives such as BHA, BHY, or Ethoxyquin.
Key Features:
Low fat and low calories
Meat is the primary ingredient
Made for puppies and small dogs
Ideal for training purposes
Specification:
Brand

Crazy Dog

Model

89204

Weight

4 ounces
Milk-Bone Original Dog Treats
See More Reviews

We all know how much dogs love gnawing on bones whenever they get half a chance, and these treats contain bone marrow, which is the part that canines enjoy the most. These bitesize treats are ideal for training or simply to reward your dog for being so darn cute!
Made in the USA by a trusted brand, these treats are perfect for smaller dogs as a supplementary part of their regular diet.
Key Features:
Made with real bone marrow
Small treats, ideal for training
Made in the USA
Specification:
Brand

Milk-Bone

Weight

13.6 ounces
Fruitables Skinny Minis Dog Treats
See More Reviews

A highly-rated brand of dog treats, these ones come in a mini size which makes them best-suited to smaller dogs and ups in training. Fusing the flavors of apple and bacon, they don't contain any gluten.
Each treat only contains two calories, so you don't have to worry about overfeeding your four-legged friend. The packaging is resealable, so you can keep the treats fresh for flavor purposes.
Key Features:
Combination of taste, aroma, and texture
Produced in USA with high-quality global ingredient
Chewy, grain-free treats
Only two calories each
Specification:
Brand

Fruitables

Model

2287

Weight

3.2 ounces
Hill's Ideal Balance Grain Free Dog Treats
See More Reviews

Made with a combination of duck and pumpkin, these treats are soft-baked for your dog to really get their teeth into. As well as being grain-free, they are also made without corn, wheat or soy, so you can rest assured that they are not going to flare up your dog's digestive issues.
These natural treats form a great supplementary part of your dog's diet. The ingredients are sourced from all over the world, while there are also added vitamins, minerals, and amino acids.
Key Features:
Lean protein helps to maintain lean muscles
No artificial colors, flavors or preservatives included
Soft-baked for easy snacking
Specification:
Brand

Hill's Ideal Balance

Model

2450

Weight

8 ounces
See More Reviews

Packed with protein and made using real berries, these crunchy dog treats are flavorsome and suitable for both small and large dogs alike. Each treat contains only five calories, which makes them a great option for training your dog.
The ingredients are high-quality, and there are no unwanted extras contained within such as artificial colors, flavors, or preservatives. Also, there is no soy, corn, or wheat protein.
Key Features:
Made using non-GMO ingredients
Rich in nutrients and full of flavor
Crunchy texture
Specification:
Brand

Nutro

Model

10100625

Weight

1 pounds
Blue Dog Bakery Dog Treats
See More Reviews

If you want to stock up on plenty of treats for your four-legged friend, you can get six boxes of this brand which uses pure and natural ingredients. Several different flavors are available, depending on your dog's preferences.
The texture is crunchy, which is ideal for promoting healthy teeth and gums, as well as freshening up your dog's breath, which will be a relief the next time they come to give you a sloppy kiss!
Key Features:
No animal by-products, artificial preservatives, colors or flavors
100% pure and natural ingredients used
Crunchy texture for improved oral hygiene
Specification:
Brand

Blue Dog Bakery

Model

iBD 24064 MO 6

Weight

7.5 pounds
Natural Balance Mini Rewards Dog Treats
See More Reviews

For many dog owners, making sure that your pup doesn't pile on too much weight is one of your most important concerns. Well, each one of these treats contains less than five calories each, which makes them ideal for training purposes.
Dogs crave food which has a meaty taste and a chewy texture and this pack of treats ticks both of these boxes. Made for all breeds of dog, it is also suitable for mutts in all life stages from puppies to fully-grown adults.
Key Features:
Five calories or less per treat
Meaty taste and chewy texture
Suitable for all breeds in all life stages
Specification:
Brand

Natural Balance

Model

44058

Weight

4 ounces
Blue Buffalo Blue Bits Beef Dog Training Treats
See More Reviews

Designed for dogs of all ages and sizes, you can offer your dog these treats when you think that they deserve a reward. Formulated with DHA, studies have shown this ingredient to support the cognitive development of puppies and young dogs. Made with tender beef, they certainly have the flavor which dogs crave and adore.
Key Features:
Suitable for dogs in all life stages
Formulated with DHA
Soft, moist, and tasty flavor
Specification:
Brand

Blue Buffalo

Weight

8 ounces
Canidae Grain Free Pure Heaven Biscuits
See More Reviews

Made using a combination of salmon and sweet potato, these treats are crunchy in texture, which helps to clean your dog's teeth. You can snap them up into different sizes depending on how big a pooch you own.
The packaging is a resealable pouch, which helps to keep the treats at their freshest and most flavorsome. As for the texture, it is crunchy, which provides the natural benefit of cleaning your dog's teeth.
Key Features:
Contains wholesome quinoa
Grain-free biscuits
Features extra virgin olive oil – healthy and tasty
Specification:
Brand

CANIDAE

Model

2315

Weight

11 ounces
See More Reviews

Perfect for smaller pooches, these bitesize treats contain only seven calories each. As for the texture, it is soft enough for them to chew easily.
This pack includes a trio of different flavors – porterhouse steak flavor, grilled chicken flavor and applewood smoked bacon flavor. You can offer them one-by-one or all at once to keep things interesting.
Key Features:
Trio of dog treats
Contains only seven calories each
Soft texture for easy chewing
Specification:
Brand

Cesar

Model

10161453

Weight

1 pounds
Ziwipeak Air-Dried Dog Treats
See More Reviews

The protein in these dry dog treats come from ethical and sustainable sources. Containing no antibiotics, growth promotants and added hormones, the treats are perfectly sized as a delicious reward.
There are less than five calories in each piece, ensuring that your dog will not pile on the weight when eating them. The packaging is easily resealable to help the treats retain their level of freshness.
Key Features:
Made with free-range and grass-fed venison
98% meat formula
4.7 calories in each treat
Specification:
Brand

Ziwi Peak

Model

ZRDV85PUC

Weight

3.52 ounces
Stella & Chewy's Carnivore Crunch Dog Treats
See More Reviews

The final product in our selection is this three-pack of freeze-dried dog treats. There are no hormones or antibiotics in any of them, but they do contain a high quantity of meat, nutrient-packed organs, and bone.
With less than three calories in each, they make a great training aid to encourage your furry friend to continue showing good behavior.
Key Features:
Includes 98% raw, grass-fed chicken, nutrient-filled organs and bone
Free of added hormones or antibiotics
No grains, fillers, or gluten
Specification:
Brand

Stella & Chewy's

Weight

3.2 ounces
Best Dog Treats Buying Guide & FAQ
What to Look For in a Dog Treats
There are plenty of features which separate low-quality and high-quality dog treats. Look out for some of the things below to help you to make the right choice.
Canine creatures are supposed to have plenty of protein in their diets, and while healthy dog treats are supposed to form a supplementary part of their eating, it is still a good idea to make sure that they are protein-rich. But you should also consider the source of the protein as well. Animal-based protein sources are always going to be best, so look out for real ingredients. Puppy treats should be especially packed with protein, as growing dogs need more to properly develop. The same goes for senior dogs unless your veterinarian has advised you otherwise due to a pre-existing health condition.
The healthiest dog treats offer nutritional benefits, so it is important that you choose the right ones. We have already mentioned the benefits of a high protein content, but carbohydrates and fats should be minimized. Extra vitamins and minerals can play a big role in making sure that your dog stays in good health. Look out for fruits and vegetables. Whole grains are often good if your mutt doesn't suffer from any kind of sensitivities. And healthy oils such as fish oil can also provide supplementary nutritional content.
On average, pet treats should constitute no more than 10% of your dog's daily calorie intake. Most of the time, the calorie content of each individual treat is listed on the packaging, so you can add this into your calculations of how much to give them. If you feel the need to reduce the amount of regular food which you are offering, you can adjust the ratios accordingly.
Too Many Artificial Additives
Dog biscuits are a long-lasting food which need preservatives to maintain their long shelf life. However, you don't want your dog's food to contain harmful ingredients. For example, some dog food contains natural preservatives rather than artificial ingredients such as BHA and BHT, which some studies have shown to be harmful. You should also try to look for the products which contain no artificial colors or flavors.
If your dog suffers from any allergies, you don't want to risk giving them any food which is going to cause these to flare up. Many owners are looking for food which is grain and gluten-free these days. If you are not sure whether your dog is allergic to certain ingredients or not, limited ingredient food is best as this will give you a better indication of what is causing the issue. Consult with your vet to get more advice regarding your dog's nutrition.
What the Treat is Intended for
The reasons why you are giving the dog the treat can impact your decision-making process. For example, if you are looking for something to be used in obedience or behavioral training, small and flavorsome treats are easy to give out. You need to make sure that your dog loves the taste of the treats. Otherwise, they will not associate the good behavior with something pleasurable and the positive reinforcement will not have the desired impact.
Alternatively, you could be looking for organic dog treats which are more beneficial to their health. Perhaps your dog needs more of a particular vitamin or nutrient in their diet, and the healthy dog treat can provide this. Maybe your dog is suffering from a condition like arthritis, and the treat offers some kind of positive impact in dealing with this.
Another reason why you may want to give your dog a treat is to improve their oral health. Some good dog treats are specially designed to reduce tartar and plaque build-up, while others lower the risk of gum disease. The act of chewing is something which has been shown to be beneficial, so take your time to choose a treat which your dog can really get their teeth stuck into.
The next point to consider is the size of the treat. A puppy will obviously need a smaller treat than a full-sized dog. Larger breeds of dog will also need something a little bigger than smaller pooches. Otherwise, they could end up swallowing the treat without having the opportunity to enjoy it. Some manufacturers give you some guidance on what size dog their treats are suitable for, and this is information which is always worth taking into account.
The texture of the treats should also play a part in helping you to make your mind up. If you are buying puppy treats, you need to bear in mind that their teeth and jaws are not fully developed. As such, anything which is too hard and crunchy will not be beneficial. The best treats for puppies are generally softer, just as they are for senior dogs who are struggling with their teeth. However, larger breeds with tougher jaws and stronger chewing habits tend to do better with crunchy treats.
Production Location and Brand
Another point which is worth considering is where the product is manufacturer. Bear in mind that treats made in the US are generally produced with stricter guidelines and a higher level of supervision compared to those in other countries. It is also a good idea to do some research into the brand and company background to see how trustworthy it is. Just as you look what goes into your own food, the same should apply to the chow of your canine companion.

The Benefits of Dog Training Treats
Now, you may want to find out more about some of the main benefits of offering your dog treats. Well, here is a little bit more information on this subject.
For the purposes of training your dog, treats can prove to be a highly useful tool. The vast majority of dogs are very motivated by food, so you can use them to teach your dog good behavior or to get them to perform some tricks. As mentioned earlier, the best motivational tools are those treats which your dog adores but doesn't get very often. Regular treats can also work, but they may not provide quite the same level of incentive. Save the premium treats when your dog deserves a special reward and they are less likely to lose their appeal.
Dogs have a natural instinct to chew, and if you don't provide them with something to get their teeth stuck into, it is more likely that your treasured possessions are going to bear the brunt of their attentions! Give them some dog treats of the chewy variety and they will bite on this instead, which is much better than seeing your new pair of sneakers torn to shreds!
Provides Mental Stimulation
As well as physical exercise, dogs also need mental stimulation. While dog toys are a good way of providing this, the right treats can also do the job as well. Again, chewy treats offer the highest level of engagement as your canine companion will take a long time working their way through them.
As we talked about in the section above, the best dog treats provide wholesome nutrition to your furry friend. However, they need to feature good-quality ingredients. Check the packaging for what is included. The best dog treats use real meat as their main protein source rather than meat by-products and derivatives. Natural dog treats shouldn't contain any artificial additives which can be harmful to your mutt and problematic in their digestion. High-quality ingredients mean less chance of an upset stomach. Many low fat treats also contain additional nutrients and minerals which are beneficial in your dog's all-round health.
Since dogs can't look after their oral hygiene in the same way that humans can, it is especially important that you help them out. The natural action of chewing can be beneficial in reducing tartar and plaque build-up. Some treats are rich in minerals like calcium and phosphorous, which are particularly important in promoting strong teeth and good gums.

How to Train Your Dog Using Treats
Dog treats can prove to be a highly beneficial tool when you are trying to train your dog and teach them good behavior or new tricks. If you have just got a new dog or you have never tried to train them before, check out this advice on how to get started.
Some dog treats are bound to be better for training purposes than others. Generally, you want a small treat, which is tasty and can be consumed quickly without filling your dog up. Dog training takes a lot of patience and many treats to reinforce the good behavior. You don't want to risk your dog getting an upset stomach or causing them to gain weight because you have overfed them. If you have chosen some larger treats, you could divide them up into smaller pieces to offer them little by little rather than all at once.
The other point to bear in mind is that you should vary the treats that you provide. This way, your dog is less likely to get sick of eating the same thing over and over again. If you keep certain treats for special occasions, your mutt is more likely to follow your commands so that they can get their paws on them!
Use Treats with Your Small Puppy
The best time to use food treats is when you are first training your new puppy. They provide a clear incentive and help to reinforce good behavior from a young age. However, as we will talk more about later, you shouldn't rely on treats too much as your puppy can become over reliant on them.
Reward the Right Behavior
You need to be consistent with your treat-giving. Otherwise, you are going to end up rewarding your dog at the wrong times and causing confusion. Generally, you should only give them a treat after they have performed a trick, or they are calm. You don't want to reward jumping around or other hyperactive activity. For example, if you are rewarding them for performing the 'sit' command, you should only give them a treat if they are still sitting down. You need to ensure that you offer the dog cookie in a position which is comfortable for them. If you are dangling the treat from a height, they are more likely to need to jump up to get the treat.
Some people hold back on giving their dog a treat until they have performed an entire action. But you should reward their progress as they move toward their goal. It may take time to reinforce each step, and you can't expect your dog to go too fast. Over time, your pooch should start to realize what the treat is connected to and will repeat the action. However, don't overuse treats. You can also use praise to reinforce the good behavior.
Don't Use the Treat as a Bribe
You should be using the treat as a reward rather than a bribe. If you overdo it with treats, your dog may only perform a command if they know that a treat will be presented to them afterward. Eventually, you should rely on them less and less. You can encourage good behavior in other ways, which we will talk more about later.
Remove Other Distractions
Sometimes, other distractions in the room stop your dog from learning as quickly as you would like them to. Try to find a place away from a window where there are fewer noises and things whizzing past. This way, your dog can concentrate on performing the action and your dog is more likely to get a better understanding of why they are being rewarded with the treat.
If your dog is going through a particularly intense training session, it can be tempting to 'over reward' them by offering too many treats to reinforce the good behavior. But if you do this, there is every chance that they are going to consume more calories than needed and start putting on weight. Just as obesity is very bad for humans, the same is true of dogs. The health complications can be extremely negative, so make sure that you monitor how many calories you offer to your canine companion on a regular basis.
Always bear in mind that dog treats should only make up around 10% of your pooch's daily diet. Even though you may really want them to learn a certain trick, it is not worth compromising their health over. If you are training your dog a lot, you will need to reduce the portions which you are offering them at mealtimes accordingly.
Phase Out Treats Over Time
Going back to what we talked about earlier, it is very common to become over reliant on dog treats as a means of encouraging your dog to perform a certain action. You don't want to reach the point when your dog will only perform an command with the promise at food at the end. Once your dog has started to master a new behavior, you can reduce the number of treats offered gradually over time. As a rule of thumb, when they respond to commands 90% of the time, this is when treats can be gradually phased out.
There are plenty of other rewards which you can start to phase in. Petting and praise are the most common examples of positive reinforcement. You could also go out for a walk with them at the end of the training session. Or perhaps you could play with their favorite toy. Varying the kind of rewards which you offer is a great way of ensuring that you don't rely on food treats excessively.

Best Dog Treats FAQ:
Q: What exactly are dog training treats?
A: Dog training treats is a broad term which includes any food which can be given to your dog to encourage a certain behavior. You can buy them pre-manufactured, like the products above, or you can make your own homemade natural ones such as pumpkin dog treats. Training your dog helps you to have a better-behaved canine companion, or it can simply be a fun activity to teach your mutt various tricks. Giving your dog treats lets them know that they have performed a certain behavior correctly and helps them to learn faster.
Whichever treats you choose, they should be tasty enough to act as a genuine reward for your dog. They should also come in a small size or be dividable, as you will need to keep offering them to your pup to reinforce the good behavior. Generally, they don't contain many calories as they should not contribute to your dog putting on weight or becoming obese. If your dog becomes less responsive to a particular treat, you may need to switch to something else to ensure that the effect stays the same. Bear in mind that your dog's treats should make up no more than 10 percent of their regular diet.
It is a good idea to keep the dog treats out of sight, showing them to your dog only once they have completed the behavior you want from them. This helps to keep the excitement level high and maintains the treats as something extra and special.
Q: Can I use my dog's regular food as treats?
A: You can try using your dog's regular food as treats, but whether these will be effective or not depends on your furry friend. Obviously, if they do work for their regular food, this is a bonus as you don't have to worry about tipping their diet off-balance or feeding them too many calories and contributing to weight gain. If your dog eats kibble, you can set aside some of their regular food for training purposes to keep their calorie-intake consistent.
There are plenty of ways that you can make your dog's regular kibble more interesting and tastier to improve its appeal. Mixing in some yoghurt, cottage cheese or other moist food is one option. Alternatively, you could up the protein content with some lightly cooked meat or eggs. Adding some essential oils such as salmon oil will help to make the food more flavorsome, as well as boosting their immune system and improving their skin and coat.
Alternatively, you could try a new brand of kibble for your dog, which they may find to be special enough to perform their tricks. Ultimately, it is a good idea to try some experimentation and to vary things up to keep your dog interested and excited about what you are going to offer them next.
Q: Can I use "people food" as dog treats?
A: While it is a good idea to keep your dog on a canine diet as much as possible, there is some "people food" which you can offer them to keep things interesting. Peanut butter is a favorite of many canines, and it is also a good source of protein and contains many heart healthy fats. Cooked chicken is also a popular choice, or you could also try some low-fat cheese as long as your dog isn't lactose intolerant. Yogurts with probiotics are often good for your pooch's digestive system. Avoid those which contain artificial sweeteners or added sugar.
Salmon is a tasty and healthy option, packed with omega-3 fatty acids which support their immune system and keep their coat shiny and healthy. You can either feed your dog cooked salmon or add salmon oil to their regular food. There are also plenty of vegetables which can act as treats such as baby carrots, pumpkin, and green beans. These have the natural advantage of being packed with vitamins too. If you have an older dog or one with digestive issues, oatmeal is both a beneficial and tasty treat.
Q: How should I store dog training treats so they stay fresh longer?
A: Once you open up a bag of dog treats, their freshness is immediately exposed to the atmosphere, which will cause them to degrade over time. The three main factors which can impact the nutritional value and quality of the food are air, moisture, and temperature. You have a couple of main options of how to keep the dog treats fresher for longer. First, you can keep them in the original bag. Some packaging comes with a sealable top which you need to keep closed. Otherwise, you could use a bag clip to seal in the freshness.
Your other main option is to use some airtight dog food storage containers. Plastic or stainless steel are a couple of the most common materials. The most important thing is that it has an airtight food-seal vacuum locking lid. Before you refill this type of container, you need to wash it out to stop the rancid oil contaminating the new food. A thorough scrub with hot, soapy water should do the job. Rinse and dry it out before refilling it.
As for the storage location, a cool, dry place is best. Too much moisture can lead to the food becoming moldy, which can end up making your pet ill. Also, high temperatures can end up making the degradation process go quicker. Ideally, the treats should be in a place which is out of your dog's sight to make it even more exciting when you get them out. You also want to stop your dog from being able to help themselves whenever they want!
Our Top Pick
Out of the 15 different grain-free biscuits which we have discussed above, our number one pick is this one from Blue Wilderness. Just like the other food from this brand, it is 100% grain-free, so will not upset your dog's stomach if they have an allergy or aversion to this.
Made using the finest of natural ingredients, the blend of wild salmon, halibut, and venison is irresistible to many canine creatures. No added preservatives are included. The crunchy texture satisfies your dog's primal urges for this texture.
It is for these reasons that we have given these grain-free biscuits our stamp of approval.
Sources:
Confessions of a Dog Trainer: I Train My Dogs Using 'People Food' - Huffingtonpost
6 Healthy Treat Ideas for Dogs - PetMD
Related Reads
Related Reads