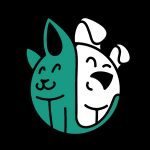 It's a simple responsibility everyone has, to keep ourselves healthy. For most people in recent times, this means adopting a vegan diet. However, some dog owners have gone further by also taking their pets into consideration, all in a bid to increase their health. This has led to the creation of many vegan dog treats around the world. For all those looking to explore the world of veganism and possibly make the switch from meat with their canine buddies, the below list will come in handy when choosing the best vegan dog treats.
The Best Vegan Dog Treats
Zuke's Mini Naturals Vegan Dog Treats
See More Reviews

With Zuke's Mini Naturals Dog Treats, you can give your dog a delicious snack and a new reason to wag his tail. These are vegan dog treats formulated at the perfect size to be used as a reward for training, especially after your dog has done an incredibly great job. With Zuke's, every time is the right time for a treat! With the main ingredient in these treats being authentic peanut butter, Zuke's mini dog treats are little pieces of high-quality protein, mixed with some savory herbs and whole-wheat berries for extra flavor. Your canine's taste buds will be flourishing with a burst of flavor every time you give him this snack.
Patrick founded Zuke's for his companion and best friend, Zuke. In 1995, the duo went on many adventures in the mountains, after which Patrick shared his energy bar with his dog for a hike well done. The constant sharing and the never-ending enjoyment displayed on the face of his furry friend gave Patrick an idea which quickly transformed into the Zuke's range of dog treats. The philosophy of this company fully encompasses life, pets, and general nutrition; three things that will never change. All products by Zuke are made to exceed all safety control standards to ensure that every dog who consumes it receives safe, delicious and nutritious food.
Key Features:
Real Peanut Butter Is The #1 Ingredient
Ideal for Training Rewards
Wholefood Cherries and Savoury Herbs
Less Than 3 Calories Per Treat
Specification:
Brand

Zuke's

Model

33022

Weight

1 pounds
Old Mother Hubbard Classic Vegan Dog Treats
See More Reviews

What better way to experience what true love is than the Old Mother Hubbard Natural Dog Treats; a vegan treat made with respect of a mother for the love of dogs. With every bite, the heart of your dog is made content with respect; it is purely spectacular. Each taste is unique, made from only the finest and purest of ingredients to bring out the best in your canine companion health wise. These treats can be given to your dog daily with no problems. It features the taste of sweet potatoes, carrots, parsley, and apples, and the overall flavor is just divine.
The Old Mother Hubbard vegan dog chews are great for giving your dog a simple treat or rewarding them after training. Shaped in the form of a crunchy bone, they are more exciting to devour. The composition of these dog treats does not include the use of any artificial preservatives, but instead, each crunchy bone is a classic treat made from all natural, premium ingredients that are safe for both humans and canines. These classic dog treats are made only in North America using products backed by the Old Mother Hubbard guarantee whilst being one of the many products manufactured by a brand that has been around since the beginning of time.
Key Features:
Delicious crunchy bone shaped dog biscuits
All natural ingredients with no artificial preservatives
Made in North America
Trusted for over 90 years
Specification:
Brand

Old Mother Hubbard

Model

10165

Weight

2.6 pounds
Fruitables Baked Vegan Dog Treats
See More Reviews

Everyone loves a great tasting snack. We like to munch on little bits of tasty treats either as a reward or an act of self-love. This is the same for every canine. Snacks are the highlight of every dog's day, apart from the moments they finally see their owners after long periods. They love to munch on tasty, delicious snacks especially after they complete a training task correctly. For this reason, the Fruitables Baked Dog Treats have been recommended for you. If you need a healthy snack option for your dog that doesn't contain a lot of calories per piece, these vegan dog treats are made for you.
The Fruitables Dog Treats carry an irresistible taste that is closely accompanied by the incredible aroma. Each treat is baked with precision to offer your jolly little canine an extremely satisfying crunch. With these dog treats, they are sure to ape over! Pumpkin is the main ingredient used to manufacture these treats which offers a tremendous sensory experience to both you and your pet. The treats are all free of corn, soy, wheat, artificial ingredients, and preservatives. They are made from the finest ingredients that even you might have currently in your kitchen for your family. Fruitables dog treats also come in a recyclable and re-sealable pouch that helps maintain the freshness of each treat and offers your dog up to nine calories per treat, which means they can enjoy this treat every day.
Key Features:
Baked biscuits
Under nine calories each
All natural ingredients and production
Re-sealable and recyclable pouch
Specification:
Brand

Fruitables

Model

2140

Weight

5.6 ounces
Virbac C.E.T. Vegan Dog Treats Chews
See More Reviews

Our next recommendation comes highly suggested by many dog owners. It is the Virbac C.E.T VeggieDent Dental Chews. There aren't any other vegan dog treats formulated to help improve the dental hygiene of your canine companion. The Virbac VeggieDent is the best of its kind and a remarkably tasty treat, for the type of job it does. With every bite and chewing cycle, the VeggieDent goes to work in your dog's mouth and reduces plaque, decreases tartar and finally freshen his or her breath. It is the best snack to give a dog who hates teeth brushing days and wants something to munch on.
The veggie dents for dogs are unique in form and feature a Z-shape that is very easy to hold. Manufacturers advise that to help treat plaque in your dog, these vegan delicacies must be given to your dog at once a day. The instructions inscribed on the packaging, which may vary, must be read and understood before any treatment is fed. Before you reach out for that phone to set up that dental cleaning procedure, get the VeggieDent as your last resort and watch it work magic for your dog. It is a miraculous product that will leave you in tears with its extraordinary benefits.
Key Features:
Packaging may vary.
freshens dog breath and decreases tartar
Unique Z shape
 One chew daily to reduce plaque
Specification:
Brand

Virbac

Model

90033

Weight

2.35 pounds
Zuke's Superfood Blend Vegan Dog Treats
See More Reviews

Zuke's comes again with yet another magnificently formulated pack of dog treats, the Zuke's Superfood Blend Dog Treats. Patrick and his canine pal Zuke have expressed a new box of dog treats that feature the same trail-tested recipes loved by many dogs around the world. The Superfood blend is made from berries that overflow richly with nutrients. Just as it happened twenty years ago when Patrick shared his energy bar with Zuke, you can also share a healthy dog treat with your canine companion, significant because it is made from ingredients that are both human and animal-friendly.
The Zuke's Superfood treats are made with protein to raise the energy levels of your dog. They are a great way to reward your pal after some rounds of training or to give them that much-needed boost to pull through the rest of the practice. These superfood treats feature low levels of gluten making it a perfect snack option for all dogs, even those who are gluten sensitive. The formula for these treats doesn't feature any soy, wheat or corn, with no added preservatives, color, and chemicals. The Superfood Blends come in two unique yet equally delicious flavors; Yummy Berry and Tasty Greens. You can mix and match these flavors for an overflow of savory delight.
Key Features:
Made with nutrient-rich berries
Help your dog's energy soar
Perfect for gluten sensitive dogs
Made without wheat, corn, and soy
Specification:
Brand

Zuke's

Model

61057

Weight

6.1 ounces
Halo Garden Vegan Dog Treats
See More Reviews

The Halo Garden Vegan Dog Treats are a grain-free batch of healthy dog treats made for your canine best friend. Featuring ingredients such as pumpkin grain and peanuts, these treats are made from pure and organic foods blended with various fruits and vegetables for an unforgettable taste. If you need a gluten-free and cereal-free snack to offer your dog as a reward after or during training sessions, we would recommend these treats from Halo Garden. The absence of artificial flavors and colors makes this one of the most organic branded snacks for animals ever to exist.
The Halo Garden Vegan Treats are unbelievably delicious. Crunchy baked by fellow dog lovers, each bite is filled with various types of nutrients that differ endless energy to your dog, helping them run around an undertake all training tasks assigned. They make your pet happy inside out by leaving them physically satisfied. The Halo Garden has formulated this product as one of their many solutions to improving the health of our animals. They manufacture animal foods for both dogs and cats and ensure that all recipes formulated bring out the best in your animal without the added weight. They have found organic and healthier options to food flavors, sweeteners and color and have created this grain-free snack that tastes even better than the chemically formulated brands in the market.
Key Features:
Blend of Fruits and Vegetables
Cereal and Gluten Free
Crunchy Baked
No Artificial Colours or flavors
Specification:
Brand

Halo

Model

90120

Weight

8 ounces
V-dog Breathbone Vegan Dog Treats
See More Reviews

Another one of the best vegetable dog treats made to help with the dental issues experienced by your dog is the V-dog Pet treat. A bag of these treats weighs 8 ounces and contains up to 10 bone-shaped treats for the total enjoyment of your canine buddy. The formula used to produce these treats is purely vegan and contains no soy, corn, wheat, filler or by-products. They help deal with stinky breath in dogs as well as their general dental health. These dog treats are extremely easy to digest once chewed, and they give off the classic smell of cinnamon.
The Breathbone dog treats are plant-based snacks made in the USA. They are formed from ingredients we all know and use that are also extremely easy to pronounce (that way, we know they're safe). The V-dog Breathbone treats are one of V-dogs most recommended products as the company seeks to create a formula that doesn't only appeal to the taste buds of your pet but also offers health benefits to your canine. With dental health being a major issue for most canines, V-dog has provided a solution that reduces your trip to the dentist. These dental chews are easily digestible, and they feature different flavors to keep your dog interested always.
Key Features:
Ten bones per bag
100% plant-based formula
Pooch tested & planet approved
Great for dental health and dog breath
Specification:
Brand

V-dog

Model

094922343475

Weight

8 ounces
Sam's Yams Sweet Potato Dog Chewz
See More Reviews

Sam's Yams Dog Chewz are made from 100% pure sweet potato. It's an excellent nutritional chew that is also totally digestible. Formulated to be superior to many other dog treats in the market, Sam's Yams dog treats contain no gluten or artificial flavors. They're well suited for dogs sensitive to gluten and those with any other allergies since it is hypoallergenic. These dog treats are multifunctional. Besides their great taste, the ridge design of each treat provides tooth cleaning action while your dog chews, enhancing their dental health and helping you keep his teeth clean always.
Sam's Yams veggie treats for dogs are made for senior dogs with more sensitive teeth, but they are tasty enough for all other dogs! These dog treats are great for canines of all sizes and are intended only for supplemental feeding. Per day, your dog is allowed to enjoy the savory goodness of up to four treats for every 10 pounds he weighs.
Key Features:
100% sweet potato
Excellent for dental health
Contain no wheat gluten
Hypo-allergenic
Specification:
Brand

Sam's Yams

Model

FPP-103-16

Weight

10.4 ounces
Grandma Lucy's Organic Baked Vegan Dog Treats
See More Reviews

Are you in need of a Kosher pack of dog treats that are also vegan for your pet? Made with purely organic and human-grade ingredients, these blueberry tasting dog treats from Grandma Lucy's are one of the best vegan dog chews for your pet. They are oven-baked treats that don't feature the use of artificial preservatives. They offer the quality you can always trust and are shaped in the attractive form of a teddy bear. The brand known as Grandma Lucy's has been around for over twenty years, preparing snacks that fully engage the taste buds of your canine friend. Grandma Lucy's Organic Baked Dog Treats are purely organic and are made under the most hygienic conditions.
Each bite is sensational and very vegan, considering the ingredients used to make them. They're also shaped in new forms to keep your dog excited every time. The Superfood treats can be given to your dog every day without him becoming obese because they have little calories. The packaging for these dog treats is simple yet functional. Grandma Lucy's Organic Baked Dog Treats come in bags that can be resealed and recycled, making it environmentally friendly as well. The ability to reseal the bag helps keep your dog's treats fresh for his next snack time.
Key Features:
Oven Baked
No Preservatives
Vegetarian and Vegan
Quality You Can Trust
Specification:
Brand

Grandma Lucy's

Model

844183

Weight

14.1 ounces
SHAMELESS PETS Natural Vegan Dog Treats
See More Reviews

Throw out all the junk snacks and have guilt-free snack time with your favorite buddy by getting him the Shameless Pets Natural Dog Treats. These are grain-free snack options featuring the use of upcycled food to create healthy and delicious meals for your canine. They're great as a training reward or as a regular pet snack given merely to spoil your dog. These vegetable dog chews are formulated with love for pets and the desire to see them live long healthy lives. Every dog owner loves to see their pets happy and healthy, and there's no better way for this to be realized that with the low-calorie Shameless pets dog treats.
The best thing about Shameless Pets that many customers are proud to be a part of is their giving spirit. With every purchase made by customers, Shameless Pets donates a bowl of dog food or cat food to shelters for animals that don't have the same opportunities as yours. Annually, they donate up to 1.5 million worth of animal food to shelters, an admirable charitable activity loved by many of their customers. Shameless Pets is a holistic brand loved across America. They're mission-driven and seek to change how all pets are fed to ensure that grow up to be healthy and fit.
Key Features:
Superfood-infused dog treats
Upcycled food
Grain Free
No Artificial Ingredients
Specification:
Brand

SHAMELESS PETS

Weight

5 ounces
Best Vegan Dog Treats Buying Guide & FAQ
Things to Consider When Buying a Vegan Dog Treats
When picking out the best vegan dog snack and treats for your pet, you must be considerate about some factors to ensure that his snacking experience is unforgettable and beneficial.
The dog treats you opt for must be supportive of a healthy diet for your canine. They must be made from organic ingredients preferably, as they are easily digestible and don't pose any health threat to your pet. The elements must also offer all the necessary nutrients and minerals needed for growth in animals.
For guilt-free snacking, the dog treats you opt for must feature low calories. The reduced caloric levels ensure that no matter how much your dog takes in, he will get fat. The fact that dog treats must have low calories doesn't mean they don't need to be tasty. Study the various treats available to find the delicious ingredients that'll make every snack experience special.
Everyone loves delicious food, even dogs. With vegan dog treats, there is only one new characteristic; you can taste them yourself. Since they're made from everyday kitchen ingredients, vegan dog treats feature the use of berries and fruits to give them a unique flavor and taste. Read through the ingredient list of various dog treats to give your pet only the best tasting treats.
Value Is extremely vital and relates to both price and quantity. We all have different budgets, but we all desire to have the best products. This is the same with foods for our pets. To make a significant investment decision, scout through the various food brands, reading through their ingredients and compare their prices for value. Some dog treats are prices according to their brand, but they feature elements remarkably similar to other not so recognized brands.
To purchase only the best vegan treats for your dog, you must be aware of the user experience of others, and the only way to do is to go through feedback found on various online platforms. This is vital especially for those that promise to help with health-related issues such as dental issues. Browsing through user feedback offers you more information about a product and ensures that any decision you take is the best for you and your pet.

Can Dogs Be Vegan?
Generally, it is possible for a dog to be vegan, but the problem lies in the ability of dog owners to offer their pets the needed amounts of protein and vitamins that can be received easily from meat.
Some Dogs are naturally carnivores
For some dogs, it is unnatural for them not to eat meat. They are carnivores for health reasons, and the lack of meat can cause some health problems.
With meat, it is straightforward to provide a dog with all the calcium, vitamins, amino acids and iron. This becomes an arduous task when a dog is being trained to become vegan. Some dogs tend to reject this training, while others experience reduced stamina and strength.
Most vets advise against making your dog vegan. They believe that first of all, and it is a challenging task to undertake, and secondly, it may not be suitable for them health wise. They advise that you start feeding your dog meat again once he starts to reject the vegan training.
Why You Should Use Vegan Dog Treats
Vegan dog treats are incredibly healthy for dogs and act as a superb supplement to their meals.
Dog treats are made from pure ingredients and as such, they are very safe to consume. They can be consumed even by humans.
Ingredients to Avoid
Peas & Beans: these ingredients are sources of anti-nutrients, and as such, they can rob your dog of valuable nutrition.
Sugars: especially white sugars. These feed your dog with harmful bacteria which can cause allergies, diabetes, and inflammation.
Starchy Carbs: these are unnecessary Ingredients in any dog treat, and they often feed the harmful bacteria that exist in your dog's stomach.
DIY Vegan Dog Treats
Peanut Treats
Ingredients:
One ripe banana
¾ cup wheat germ
½ cup peanut butter
¼ cup chopped peanuts
Instructions:
Preheat your oven and set aside a parchment paper lined baking sheet.
Mix all ingredients well to form a dough of desired consistency.
Roll out the dough on a floured surface and use a cookie cutter for your desired shapes.
Bake for 15-25 minutes, allow to cool and watch your pup enjoy
Pumpkin Hearts
Ingredients:
½ cup canned pumpkins
Three ¼ cups of unbaked oats
Instructions:
Preheat your oven and grease a baking sheet lightly.
Blend oats into a fine powder, mash the bananas together with the pumpkin and mix the paste formed with your oat flour.
Knead your dough and cut into little heart pieces or any other preferred shape.
Bake for up to ten minutes, allow to cool down before feeding to your canine.

Best Vegan Dog Treats FAQ:
Q: Aren't dogs carnivores? I thought that dogs are supposed to eat diets that are meat-based.
A: Yes, dogs are naturally carnivores. They can, however, be trained to be vegan. The process is often complicated and takes some time, but it is possible.
Q: Is vegan dog food healthy?
A: Vegan food is extremely healthy as it made from purely organic ingredients. They don't feature any preservatives, artificial flavors or colors that can affect the health of your pet.
Q: How long do vegan treats last?
A: Being purely organic, vegan treats last an extremely long time. They are also packaged in resealable bags that help keep them longer.
Q: Can vegan dog treats be frozen?
A: There are frozen vegan dog treats that require freezing. These are usually made from ingredients such as carrots, coconut milk, and sometimes peanut butter.
Our Top Pick
The best product on our list is the Zuke's mini dog treats, one of the best vegan dog treats around today. There's no corn, soy, fillers, artificial, and flavors or wheat included in the making of these treats, just pure, wholesome ingredients you can trust always. Each treat provides less than three calories, making it a remarkably guilt-free snack your dog can munch on every day. The flavors and textures of the Zuke's Dog Treat significantly differ with each flavor being more exciting than the next. The treats are also well packaged in resealable bags for maximum preservation. Made with love in the USA, Zuke's Dog Treats are environmentally-friendly and are prepared for only organic ingredients that even humans love to consume.
Sources:
What Does Hypoallergenic Mean? - Webmd
Related Reads
Related Reads