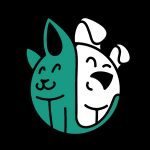 Humans are not the only ones that can benefit from a decent dose of calcium in their diet; the canine world surely requires good care when it comes to healthy eating. You may not know this off the top of your head, but calcium is not only good for enhancing tooth and bone development in dogs, but it is also great for the heart, muscles, and nerves. There is no doubt that every pet owner wants what is best for their dog and as such, employing the use of the best calcium supplements for dogs should be one of their main priorities in the present as well as the long run.
The Best Calcium Supplement for Dogs
New Chapter Calcium Supplement
See More Reviews

This first brand on our list is the personal favorite of many pet owners and believe us when we say that it is for good reasons too. The New Chapter Calcium Supplement with Vitamin K2 + D3 is a plant-sourced and whole-food calcium supplement that is sure to take the health of your pet to a whole new level. The fact that this dog supplement is derived from plant sources rather than the usual limestone rocks definitely makes it stand out; this certainly results in better bone care and strength.
This wonder of a supplement comes in the form of easy to swallow slim tablets that offer up a slow and steady release; all you have to do is administer up to three on a daily basis, alongside some food. These calcium supplements for dogs also offer a number of benefits that could be the little difference between living a mediocre life as opposed to living a healthy one. It is loaded with a clinical strength plant calcium that contains vitamin K2 which in itself is a vehicle that adequately directs calcium to the bones. These dog supplements are also fermented with Vitamin D3 which is a great catalyst for absorption as a whole and in addition to all this, it also contains magnesium alongside more than 70 whole food trace minerals. Apart from delivering stellar care by reducing the risk of diseases such as osteoporosis, this dog supplement assist with supporting the bones, joints, and heart.
Key Features:
It has a plant-based formula
The tablets are slim and easy to swallow
It is whole food calcium
Provides slow and steady release
Specification:
Brand

New Chapter

Model

NC0408

Weight

1 pounds
Respects dietary and allergy restrictions
Helps the bones, joints and the heart
The slim pill makes for easy administration
It is increasingly expensive
Only contains a 10-day supply
Most customers could do without the soy content
Pure Synergy Bone Renewal Bone Vitamin Calcium Supplement
See More Reviews

It's no surprise that the Pure Synergy Bone Renewal (150 Capsules) Bone Vitamin has made it on to this list; being a great source of natural calcium for dogs. It comes in the form of a triple threat formula packed with a range of useful minerals and vitamins from the land and the sea. In addition to that, it contains cofactors and super pure botanical extracts' all in all, these elements work together to enhance continuous and healthy bone development. Believe us when we say that this product has been adequately tried and tested, all the ingredients are highly backed up by advanced nutritional science as well as eons of being used in a more traditional capacity by ancient cultures all around the globe.
Note that the medium of this calcium for dogs is completely sourced from plants and alongside the calcium itself, there are zero traces of this same element that is found in rocks present as it does not provide the wholesomeness that its plant-based counterpart does. In addition to this, it is heavily rich in magnesium, vitamins D3 and K2, enzymes, trace minerals as well as an extra category of nutrients that you are highly unlikely to find present in any other bone enhancing supplements. These come in the form of rare and vitalizing botanical synergizers, so best believe they are patented. Believe it or not, this element has been the missing link that has opened up a whole new world of bone health as it is, and that makes it even harder to believe that this highly researched compound has never been given an actual comprehensive formula.
Key Features:
Comes in form of a three-part formula
It is solely plant-based
Sensitive to dietary and allergy restrictions
Contains vital cofactors and trace elements
Specification:
Brand

Pure Synergy

Model

1BRCA

Weight

12.6 ounces
Contains botanical Synergizers that are not present in other calcium supplements
Supports healthy bone development
Can last up to 30 days
The fact that 5 pills are prescribed per day is daunting
Side effects such as diarrhea
Clunky pills
NaturVet All-in-One 4-IN-1 Multivitamin Calcium Supplement for Dogs
See More Reviews

These next calcium pills for dogs are as versatile as can be, extending their reach to other vital aspects of your pup's life. The supplement contains four in one element that is solely targeted at your furry little friend's digestive system, skin/coat, joints as well as their health in general. The NaturVet All-in-One 4-IN-1 Support Dog Multivitamin Supplement further contains digestive enzymes that are put in place to ensure that your pet experiences a healthy digestive process, it also contains Omegas-3, 6 and 9 which takes care of the skin and coat and to crown it all up, there is the presence of glucosamine as well as chondroitin which make for healthier joint function as a whole.
The calcium pill for dogs themselves come in the form of tasty, soft chewable pills that are completely wheat free and are most suitable for dogs over the age of 12 weeks. It is highly recommended that a double dose of the pills be taken for the first three weeks of administering this product; the doses can altogether be divided between morning and evening meals as you deem fit. All in all, this will increase the potency of this product and contribute effectively to the general well-being of your furry little companion. It is definitely a plus for all pets as well as their owners that all NaturVet products are actually formulated by veterinarians and as such, there is a sense of trust as well as confidence when it comes to their general use. In addition, they are not manufactured outside the USA and all come out of an FDA audited cGMP facility. This is definitely a product you can fully get behind.
Key Features:
Contains four supplements in one
Comes in form of tasty wheat tasty soft and chewable tablets
Veterinarian formulated
Can be used for up to 30 days
Specification:
Brand

NaturVet

Model

79903691

Weight

9.8 ounces
Tackles multiple issues
Comes with a 100% Satisfaction Guarantee
It is economical as it contains 30 days' worth of pills
Not enticing to picky eaters
Price increases with the second purchase
The amount of ingredients in each chew is not sustainable
Animal Essentials Seaweed Calcium Supplement for Dogs
See More Reviews

This next product offers up not only the best calcium for dogs, but also for cats and that alone is a reason to delve into what makes it an even more viable choice. Harvested off sea beds just along the coast of Iceland, the Animal Essentials Seaweed Calcium is an all-natural calcified seaweed extract that is packed with a number of essential nutrients for dogs such as calcium (of course), magnesium, boron as well as zinc. The seaweed itself is harvested in some of the cleanest and purest water bodies and comes in the form of a small red seaweed known as Lithothamnium which is altogether made up of nutrients such as magnesium, calcium and potassium. As a result of this, your pet is bound to get an adequate amount of calcium as well as the essential nutrients they need to thrive as a whole.
Each batch of the seaweed itself is cleaned, heat processed and then tested for purity by staff in an analytical laboratory. Believe us when we say that this is the best option for your furry little friend. It is no secret that calcium carbonate is one of the hardest essential minerals for an animal's body to make use of, but this issue is properly tackled when it comes to this stellar product. As a result of the one of a kind honeycomb-like consistency of the tiny particles which make up seaweed calcium, your dog's system can adequately benefit from this compound with its 70% bioavailability.
Key Features:
Natural calcified seaweed sourced from Iceland
Comes in a powdered form
Contains 72 teaspoons of product
Can be used by both dogs and cats
Specification:
Brand

Animal Essentials

Model

JX0001

Weight

12 ounces
Easy for your pet to digest and make use of
Contains magnesium which helps with calcium absorption
It is environmentally sustainable
May be a challenge to administer to pets on a dry diet
Though it is tasteless and odorless, some dogs do not like it
Some pet owns complained that it causes diarrhea
Lambert Kay Sure Grow Calcium Supplement for Dogs
See More Reviews

The Lambert Kay Sure Grow 100 Count Tablets have the full backing of the veterinarian that developed them and is a critically acclaimed product as a whole. These calcium supplements for puppies are a sure way to set a good foundation for your furry little friends, and on its own, provides unique and balanced calcium to phosphorus ratio which in turn ensures that your pup has healthy bone, tendon and ligament development. A serious plus side to this source of calcium for puppies is that it works on all breed most especially during the period of their rapid growth; it does not hurt that it all comes in a flavor that your dog is sure to fall in love with. It comes in the form of chewable tablets that can either be mixed in with your pup's food or given to them as a healthy little treat.
The main reason that this calcium supplements for dogs were developed was in order to maximize tendon, ligament, teeth, and of course, bone growth development as a whole. With its unique formula, it can adequately be utilized by professional dog breeders to ensure that they get the optimum breed structure; this is mostly in the case of pure-bred dogs. Apart from it being a great source of calcium for puppies, it is also a great option for pregnant dogs and lactating dogs as a whole. Dogs with bone development issues that range from lower pasterns all the way to hip dysplasia can also benefit greatly from this supplement.
Key Features:
Developed by a Veterinarian
It is a tasty chewable tablet
Has a unique calcium-to-phosphorus ratio
Great for use with puppies, pregnant dogs, and dogs with bone development issues
It can be used to obtain optimum breed structure
It has the professional backing of veterinarians as well as dog breeders
The tablet is tasty
Some picky pups do not like the taste
It is not naturally formulated
Some buyers could do without the soy component
Pet's Friend Eggshellent Calcium
See More Reviews

It's fun and quirky name is not all this next supplement has going for it; we can tell you that for sure. The Pet's Friend Eggshellent Calcium is a very natural and highly absorbent form of calcium supplement as a whole and not only is it a product of nature but it comes from a sustainable source. This natural calcium for dogs is a smooth blend of ultra-pure calcium as well as transport proteins that are put in place in order to ensure that there is optimum absorption taking place; as well as the supply of essential trace minerals to the body in order to enhance increased bone building as a whole.
The fact that it has a very high calcium content as well as advanced bio-availability, give it that added advantage over all other bone health supplements. One teaspoon of this stellar product is packed with an insane amount of calcium that sums up to 1900 mg, and this is just at one go. As potent as this supplement is, you can rest assured that it is void of any fillers or additives and as such you can sit back and relax knowing that your pet is thriving on an all-natural product. Although plant-based calcium is now one of the best options, this egg-shell based supplement is just as good. As a result of the crystalline matrix of eggshell calcium carbonate, there is more of a provision for digestion than with calcium sourced from inorganic sources and you can put any concerns you have about mad cow disease which is associated with bone meal at the back of your head as this product is free of them all. In fact, there are a number of studies that have brought to light the effectiveness of eggshell in the support of bone mineral density, so that is another plus. This product is also great because it tackles all issues that have to do with digestive discomfort, so you can wave goodbye to diarrhea. As an added plus, it is as eco-friendly as they come.
Key Features:
It is not chemically processed
There are no additives in it
Contains a high level of calcium
Comes in a powdered form
Specification:
Brand

Pet's Friend

Weight

1.1 pounds
It helps with the re-balancing of the calcium to phosphorus ratio
It is eco-friendly
Low risk of diarrhea
It does not have the best aroma
May not be safe to use for pregnant or breeding animals
Some customers do not like powdered supplements because they are messy
Upco Bone Meal Steamed Bag Supplement
See More Reviews

Last but certainly not least, we have the Upco Bone Meal Steamed Bag Supplement which is an altogether great choice to opt for when in the market for the best calcium supplements for dogs. It is really great because it is a completely natural and easy to administer supplement for your furry little companion. As the name implies, this particular supplement comes from bone which is a great avenue to get some calcium into your dog, especially if you have him/her on a raw diet. Some of the key ingredients in this supplement include phosphorus, calcium amongst other essential minerals that your furry little friend needs to grow and thrive on.
This supplement altogether enhances the development of offspring as well as the proper bone growth in animals that are rapidly growing. It is already a solid fact that growing animals need an adequate amount of calcium alongside phosphorus in order to achieve proper bone development as well as the growth of their teeth and tissues and you can be sure to get the adequate amount from this stellar product. There are a number of plus sides to this product, some of which are the fact that it is a good source of calcium for puppies and kittens alike. It is also great for nursing female dogs most especially since it is packed with all-natural ingredients. The actual amount of this that you can administer to your pup is totally dependent on a number of factors which include how much calcium phosphorus is part of their daily nutrition.
Key Features:
It is not processed or bleached
It can be used by both puppies and kittens
Can be used by nursing bitches
Should be used with the guidance of a vet
Specification:
Brand

Upco

Model

101365

Weight

15.4 ounces
It smells and tastes delicious
Bone is a great source of calcium for pets on a raw diet
It is all-natural
There may be concerns about it using bovine components
For some pets, it causes extreme allergic reactions
It can lead to diarrhea
Calcium Supplement for Dogs Buying Guide
Calcium is an important part of your dog's diet as a whole and sourcing for a good supplement is not a feat that should be taken lightly. As such, this buying guide will give you the information you need to find the best choice for your pup.
Why is Calcium Important for Dogs?
We all know that calcium plays a vital role in the general development of both humans and dogs alike, but to what extent? Calcium is great for enhancing the general heart function of your furry little friends, both big and small. It generally helps by contracting the heart muscles aptly, it has even been proven through numerous studies that the more the intake of calcium is the less the risk of high blood pressure is. So, in the case that you want your pup to enjoy a healthy heart, be sure to amp up the calcium adequately.
Healthier Bones and Teeth
Most people are already quite conversant with the fact that calcium is great for bone and teeth development in humans, and the same goes for our canine counterparts. It plays a very important role in making sure that the jaw bones grow healthy and strong in order to adequately hold the teeth in place. It does not only develop the jaw bones but all the bones in the body; its reach is endless.
Guards Against Bone related diseases
There are a number of diseases that you never want your furry little companion to endure as a whole, but if they do not get the adequate amount of calcium, they are sure to fall victims to diseases and disorders such as rickets, osteoporosis, twitching, stiffness among many others. Right from when they are puppies be sure to provide adequate amounts of calcium to guard against such.

What Can Cause High Calcium Levels in Dogs?
There are a number of reasons why your dog's calcium levels are soaring, a common one is that your pup is still immature and growing and this is quite rampant in the case of puppies of giant breeds. Some more high-pressure reasons are that your pet is suffering from chronic kidney disease or even cancer. Then some of the rarer causes come in the form of bone infections and low blood albumin levels.
What Causes Calcium Deficiency in Dogs?
Just as dogs can have high levels of this element, things can also go south and here are a few causes of this phenomena. Kidney failure is one of the main reasons that dogs experience low calcium levels as a whole. In addition to that, pregnancy, childbirth, and the aftermath also cause the calcium levels in dogs to drop quite drastically. You also need to watch what your dog puts in their mouth faithfully as houseplants such as oat grass and day-blooming jessamine can contribute to your pet's lack of calcium as a whole.

Natural Sources of Calcium for Dogs
Apart from the supplements and their sources listed above, there a number of ways that your dog can get calcium incorporated naturally in their diet. It may sound cliché, but the common bone can go a long way in ensuring that your dog gets a measure of calcium in their diet. Whole eggs, as well as their powdered shell, offer up another great source of calcium for your furry little friend and if you want to crank it up a notch, introducing some milk, yogurt and cheese into their diet is quite beneficial; all you have to do is make sure that they are not lactose intolerant.
The Best Calcium Supplements for Dogs FAQ:
Q: What are calcium supplements?
A: Calcium supplements are pills or powder mixtures that provide the users with an added amount of calcium outside their natural diet
Q: How much calcium does my dog need?
A: That is dependent on the age, sex, and size of the dog. In some cases where the dog is pregnant then the quantity may change, nevertheless, in the case of a healthy adult dog it is 50 mg of calcium per kilogram of body weight
Q: How safe are calcium supplements?
A: As is the case most times, it is better to source for calcium through natural means, supplements may have grave side effects of a long-term nature.
Our Top Pick
This plant-based source of calcium for dogs is one of the best options out there with its three in one mandate to assist with bone and joint health as well as the general health of your dog's heart. The fact that it is plant-based makes it easily absorbed and used by your pet's body and as such you will see the results as soon as possible. To crown it all, this supplement is sensitive to dietary and allergy-related restrictions and as such you know your pet is in good hands.
Sources:
The Facts ABout Dog Nutrition - Web MD
Related Reads
Related Reads