The Best Probiotics for Dogs in 2022
Last Updated: January 4, 2022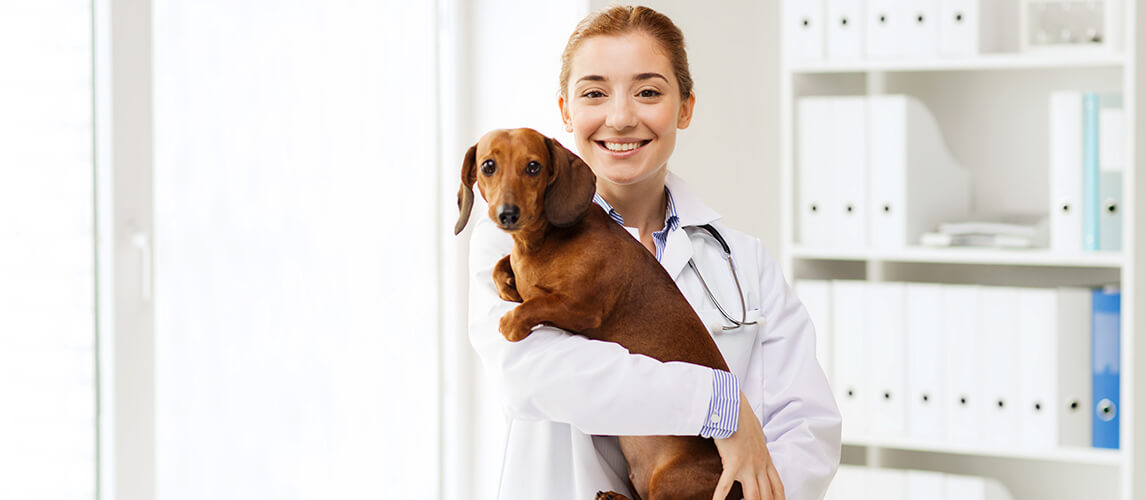 PetSide may earn a small commission from affiliate links in this article.
Learn more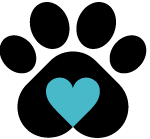 By Petside
Published 09:43 am
Probiotics for dogs- they might sound a little over-the-top but there's actually quite a bit of evidence to suggest that these are very beneficial to the average dog's health. Of course, once we were sold on the many benefits of giving your dog natural probiotics to maintain their gut and over all health, we knew we had to share our favorites with you.
Not only that, but we've been kind enough to answer some of your more frequently asked questions and even give you a general overview of how probiotics work and why you should consider supplementing your dog's diet with them. Still not convinced? Read on and discover why we love them so much, ourselves and we're sure you'll be picking out one of our top ten, by the time you've finished.
The Best Probiotics for Dogs
Best Probiotics for Dogs Buying Guide & FAQ
What You Should Look for in Probiotics for Dogs
At first glance, it might seem that all of these natural probiotics for dogs all do the same job. Of course, each one should contain the basics for maintaining a healthy gut. However, as with all things, the biggest differences lie hidden in plain sight.
Still confused? To start with, you'll need to look for a probiotic that includes the following microbe types, as they will lay the best foundation for a healthy gut:
Found in the dog's stomach, the enterococcus faecium will aid in digestion and ensures a good mix of bacteria remains present
Lactobacillus acidophilus
Found within the digestive tract, this bacteria is naturally occurring, although the amount can change over time. They help with digestion, as well as aiding the immune system.
These bacteria work to protect the lining of the digestive tract, as well as aiding digestion.
A very strong bacterium which helps to treat diarrhea, as well as improving your dog's liver health (therefore aiding in enzyme production and so on)
These little workers help to bring balance to your dog's digestive tract while aiding in digestion itself.
Naturally found in the large intestine, these (once again) aid in digestion but also support a healthy immune system within your dog.
One of the most powerful pieces of the puzzle, VSL#3 contains billions of live bacterium. Strong enough to survive the harsh environment of the digestive tract- including the stomach- this ingredient works in sync with probiotics to provide a powerful boost to your pup's immune system.
Now you know the basics of what should be included with your probiotics, you'll need to look at the more specific aspects of your pro or prebiotics of choice. For starters, you should consider the age of your dog before buying any of the options presented to you, as not all probiotics are made for all dogs.
Puppies should be on stable wet and dry food, comfortably, before attempting to add any extras to their food, as their stomach may not be able to handle the changes. That said, natural probiotics should also do no harm to younger pups- in this case, it's best to consider speaking with your vet prior to administering any changes in a young puppies' diet. Find out more about puppy food here.
The best option for young dogs is to find a probiotic made specifically with their stomach's needs in mind. A dog and a puppy have a world indifference in the requirements needed to aid in healthy digestion and the best probiotic manufacturers should acknowledge this by providing a puppy and adult version of each type.
You should also consider the method of each probiotic's administration- some dogs may not think twice about downing a tablet in one go, whereas other will need a bit of persuasion! If this is the case, you may decide to go for the treat format of supplements, which comes with a more appealing taste and scent that your dog might be more approving of. There are also multiple other formats, including liquids, powder and dog food- once you've found the method that works for you, stick with it. Dogs love routine as much as they love their humans, and they'll appreciate their new treat once they've become used to it.
Head over to our review of Dog Pill Shooter for more options.
Finally, you should take into consideration any health problems your dog may currently have. You'll need to check with your vet before buying your preferred probiotic, to see if there will be any interactions between their medicines and new supplements. If you're given the go-ahead, check out some of the options available to you, as there are some probiotics designed to work specifically for certain illnesses, which can help your dog immeasurably.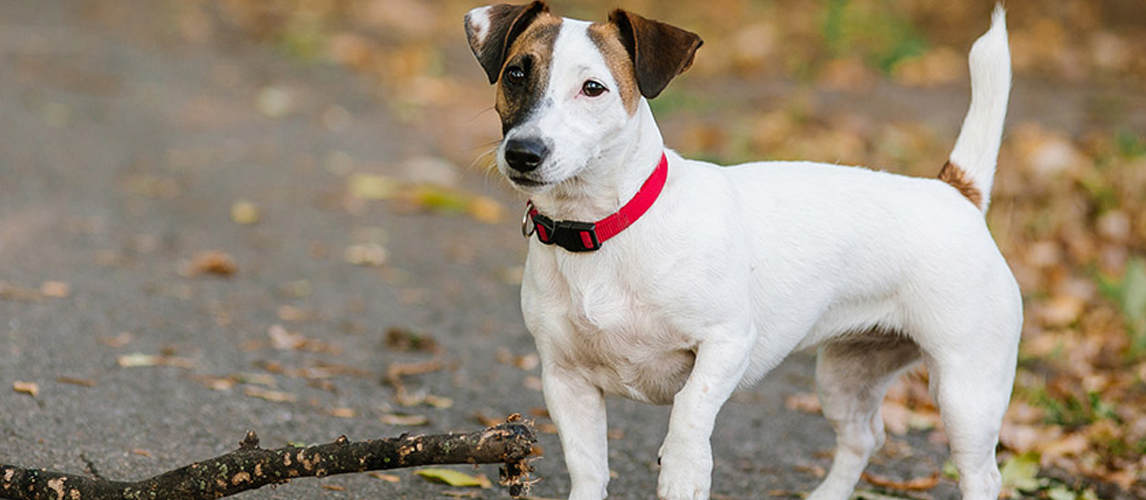 Health Benefits of Probiotics for Dogs
What initially began as purely anecdotal evidence has matured over time to full, scientifically-backed studies which have proven that there are multiple benefits to giving your dogs probiotics. For example, one study completed in 2010 found that dogs who were given probiotics were able to recover from bouts of diarrhea up to three days faster than dogs who given no supplements at all.
Given that 70% of the immune system and 80% of plasma cells are made and stay in your dog's gut, it's easy to understand how having a healthy digestive tract can have a knock-on effect to the rest of your dog's immune system and health overall. So, in the same way that Lactobacillus Plantarum can benefit the liver of the dog, the liver can then fully support digestion, as well as the creation of beneficial enzymes, detoxify dangerous substances and metabolize drugs. From this, you can clearly see the benefits of the probiotic don't stop at the stomach!
Other benefits to your dog's digestive tract and overall health include:
An improved immune system, as a healthy dog is able to fight off toxins and bad bacteria much more effectively
Being able to manage long-term conditions. Although they won't cure any issues your dog may have, they can certainly work together with your prescribed medication to help combat issues, such as kidney disease.
Reduce cholesterol levels, benefitting your dog's heart health and blood flow
The reduction of pain and swelling due to the anti-inflammatory properties found in a healthy gut
Shorter bouts of diarrhea, as well as the gas, cramping and general sickness associated with gastrointestinal issues
An improved recovery time when poorly, as well as reduced stress and improved emotional well-being, possibly found from the improved overall health.
Potential Side Effects of Probiotics for Dogs
In a generally healthy dog, there are unlikely to be any side effects that would make your dog uncomfortable or poorly, although there would naturally be some low-key side effects that would naturally accompany any changes to your dog's diet. The most common of which would likely be gas or bloating, as your dog's digestive tract becomes accustomed to the changes in their stomach's environment.
There are also likely to be side effects that are more moderate for dogs who take other supplements or medicine, as the changes will likely "double-up". This is why it's very important to chat with your vet before administering any changes or adding any supplements to your dog's diet.
Known side effects include:
Slowed metabolic rate
Over-stimulation of the immune system
Constipation
These are incredibly rare, but you should still be on the look out for these symptoms, as they can worsen over time. According to PetMD, these are only likely to occur when the ingredients listed on the product do not match up to what is actually inside the supplements. Yes, unfortunately, this does happen as the industry is not yet regulated- meaning that you'll likely find estimates when it comes to the correct dosage.
Of course, some are better than others and have sought out as much approval as they are able, while others have worked with vets and various professionals in an attempt to find the best measurements for optimal puppy health- and these are the ones we have tried to include in our top picks.
Take a look at our reviews of Dog Vitamins and CBD Oils for Dogs for more options.
Our Top Pick
Being highly rated by both users and vets, there was an obvious top choice when it came to Purina Pro Plan FortiFlora Dog Probiotic Supplement. This is the best puppy supplement out there as it is so easy to use, and dogs seem to love the taste- simply add a sachet to your dog's food each day.
Once administered, reviewers claim a world of difference in their dogs and many were even recommended this brand over others by their vets. With 30 sachets in each box, each one will last roughly a month, so if you and your dog love it, be sure to stock up while the price is right!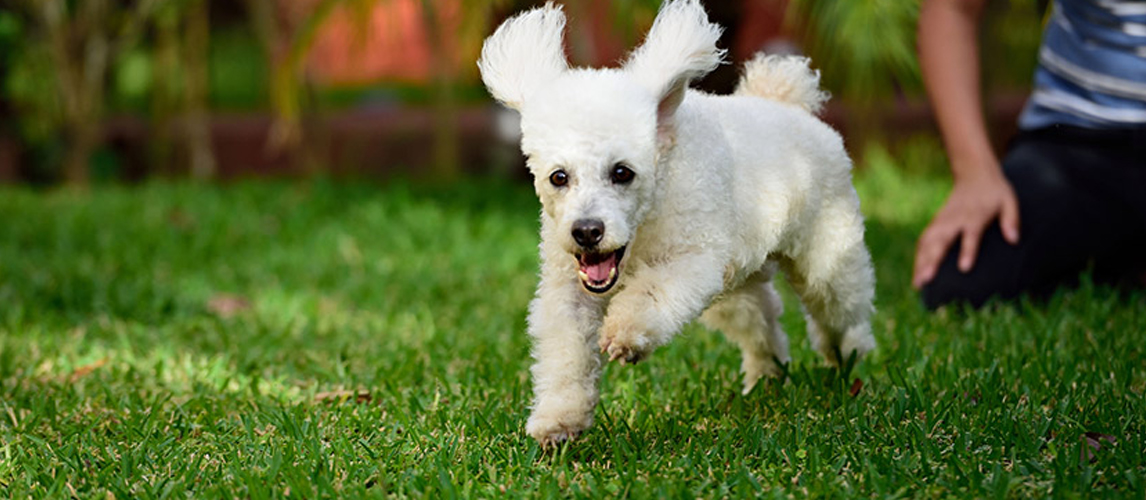 FAQ
Q:

What are probiotics?

A:

There are millions of microbes within the gastrointestinal system of every living being, including dogs.  The beneficial- or "friendly"- microbes are often referred to as a probiotic- a term which comes from the Latin "for" (pro) and the Greek "life" (bio).

During digestion, many of the positive microbes in the body are used up, meaning that we rely on consumption of fresh probiotics to "top up" the number of probiotics in our bodies. If probiotics for dogs aren't given, you might notice your pup develop an upset stomach, signified through diarrhea or sickness, for what seems to be no reason.

Aside from canine probiotics, there are also prebiotics for dogs which work by nourishing and nurturing the good bacteria already present in the gut. These two methods are best used in conjunction with each other, in order to give your dog the healthiest possible gut- taking care of the current, friendly microbes while helping new healthy, microbes to be produced.
Q:

Are human grade probiotics safe for dogs?

A:

There's no evidence to suggest that human supplements for dogs would lead to any negative consequences because there have been no studies to extract this information. In other words, it's not that you've been told you can't, it's just that you really shouldn't- because it's impossible to know (until such a study has been conducted) what the consequences of human probiotics on the dog's digestive system will be.

There are lots of differences between us humans and dogs- some obvious, some not so much. Take the digestive tract, for example. The canine digestive tract differs immensely when compared to the human digestive tract, from the acids in the stomach to the enzymes used within the digestive system. Therefore, you should specifically use enzymes for dogs when looking at probiotics.
Q:

When should I use probiotics for dogs?

A:

Probiotics shouldn't be used as a treatment for an illness and doing so can actually exacerbate some conditions, such as diarrhea. Instead, try to find a healthy, steady method of giving your dog probiotics, every day. Once your dog is used to this, they'll understand the routine and likely look forward to their pet probiotics- especially if they come in a treat format and are extra tasty!

If you haven't given a probiotic before and have been recommended to do so by your vet, follow their instructions closely. If you haven't been advised by your vet but are considering beginning probiotics for puppies, then go with a dog supplement that works with your lifestyle.

Not sure about whether to give natural probiotics for dogs? Consider the following: Does your dog have bad breath? Are they suffering with diarrhea, cramping or gas? These are all signs of an imbalance in your dog's gut and, if your vet has ruled out anything sinister, it could absolutely be worth starting with probiotics.

Remember, the best probiotics for dogs should be designed to work in sync with your puppies' gut. This isn't medicine but more of a helping hand in assisting your dog with maintaining a good lifestyle- and should be treated as such. Don't forget, if your dog requires prescribed medicine, to ask your vet if there are any interactions between your probiotics and their meds.
Q:

Can I give probiotics to my puppy?

A:

The best dog probiotic supplement can be given from a young age, so you can absolutely give probiotics to your puppy. As puppies are born with a sterile gut, having some help from a probiotic can assist them with their digestion as they age and discover new foods to eat.

If you're considering probiotics for puppies with diarrhea, you'll be pleased to know that studies have concluded that young dogs who were given probiotics were less likely to suffer from bouts of loose stools or had no issues at all, when compared to puppies who took nothing.

80% of your puppy's immune system relies on a healthy gut, as this is where the majority of your dog's defenses lie. Thus, one of the healthiest things you can do for your puppy is provide them with probiotics that help them develop a healthy habitat for beneficial bacteria growth.

Once given, be aware that the best way to maintain this healthy gut is to give your dog their probiotics indefinitely. Ensuring that they have a healthy gut for the rest of their life will ensure your puppy grows to have the best chances of fighting off illness and bad bacteria- meaning they are more likely to have a long, healthy life with you.