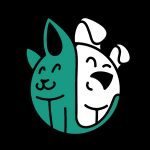 Nobody wants to think about their dog getting hurt- but dogs are athletic, curious and clumsy animals, that cause a lot of accidents- both to themselves and to humans. If you have a dog that likes to take long walks with you, runs around a lot or simply gets over-excited from time-to-time, you'll notice that you're probably more likely to have a run in with something or other over time.
When this happens, you'll want to be prepared and should do so by investing in a dog first aid kit. The best dog first aid kit will not only be handy to have for smaller accidents but can act as a trusty piece of equipment should the worst happen. These dog emergency kits will not only stop the discomfort of your dog, but possibly give you valuable time to get to the vets and solve the problem for good.
The Best Dog First Aid Kit
See More Reviews

Topping our list is this essential first aid kid by Thrive, who have managed to cram in a whopping 291 medical-grade supplies in a bag that weighs just 1.1lb. Suffice to say that this bag packs quite the punch, measuring only 12w x 8.5h x 4d- making this emergency medical kit for dogs perfect for travel and even short distances, as it won't take up too much space.
Inside this complete first aid kit are separate compartments, making it easier to find exactly what you need in a pinch. Of course, the light weight and small size don't allow room for low-grade tech and each zipper and pocket is robust yet easy to use. The heavy-grade material hides the huge amounts of hospital grade supplies, allowing you worry about nothing but the situation at hand.
Key Features:
Heavy-duty
High quality
291 medical-grade supplies
Small and lightweight
Specification:
Brand

Thrive

Model

4350275177

Weight

1.81 pounds
RC Pet Products Pet First Aid Kit
See More Reviews

The pocket first aid kit from RC Pet Products is perfect for those who want to be prepared in their day-to-day life. Small enough to take with you on walks and coming in at a tiny 92g, you can be sure that this is the best dog first aid kit to fit in your pocket and go on an adventure, without compromising on quality.
Containing all the necessary bits and pieces you could want in an emergency- including a dog first aid book- this is a first aid kit designed with dogs and their owners in mind. You can even attach this pocket first aid kit to your dog's leash using the carabiner feature at the top of the first aid kit.
Key Features:
Small
Lightweight
Affordable
Specification:
Brand

RC Pet Products

Model

64600007

Weight

1.76 ounces
Adventure Medical Kits For Dog
See More Reviews

Perfect for the pair that loves an adventure, this 1.8lb high-quality first aid kit works for both humans and their dogs. There's even the inclusion of two books- one for yourself and one for your pooch, which tells you what to do in an emergency, when to worry and how to treat both accidents and emergencies.
Designed to be lightweight and functional, without compromising on the quality, the Adventure Medical Kits (Dog Series) will be a fantastically helping hand when you're caught in a bind and should absolutely be considered by any pet owner who loves to take long trips with their dog.
Key Features:
Dimensions: 7.5″ X 3.5″ X 5.38"
Highly rate
Lightweight yet robust
Specification:
Brand

Adventure Medical Kits

Model

Adventure Medical

Weight

1.8 pounds
FabFur Gear Dog First Aid Kit
See More Reviews

The next offering on our list comes from FabFur and comes with high reviews as a vet-approved dog first aid kit. Unlike some others on our list, this is a first aid designed specifically with pets in mind and even comes with a pet emergency handbook, so you can be sure you're following the correct procedure should the worst happen.
Weighing in at 15.2 ounces, or .95lbs, this is one of the most lightweight options available on our list and comes in a funky camouflage design. It is also one of the most realistically packed, including 5 different types of bandages, tick removers, an emergency blanket and even the National Animal Poison Control Center number within its 3" x 5" x 7" design.
Key Features:
Vet approved
Lightweight
Smartly packed
Specification:
Brand

FabFur Gear

Weight

15.2 ounces
RC Pet Products First Aid Kit
See More Reviews

Another option from RC Pet Products and this time it's the larger, jam-packed variation from the pocket first aid kit. The larger design may mean it's less accessible, but the added space allows it to be jam-packed with everything your pooch could possibly need in an emergency, from gauze and antiseptic to curved, blunt-ended scissors.
The RC Pets First Aid Kit comes with a Walks 'n' Wags first aid manual, for quick reference during emergencies and sits around the middle-mark of our top picks for weight, coming in at 1.2lbs. The multiple, clear pockets allow for both easy access and make it easy to see what you need, when you need it.
Key Features:
Dimensions: 7" x 3" x 8"
Great middleweight option
Organized with clear pockets
Specification:
Brand

RC Pet Products

Model

63800007

Weight

1.2 pounds
Rayco International Ltd. AKC Pet First Aid Kit
See More Reviews

This 50-piece kit is one of our largest pet first aid kits and comes from the masterminds at Rayco International Ltd. At 1.9lbs, this is the largest first aid kit on our list and therefore should best be kept in cars during travel or at home, as the chunkiness can sometimes be a hindrance during longer walks or adventures.
Still, all that extra weight carries all the extra goodies, including a collapsible water bowl, emergency blankets, a waterproof emergency ID card and even extra space for you to personalize your pet's first aid kit to your specifications- great for dogs who need extra medicine or treatment.
Key Features:
Added room for personalization
Large first aid kit
Great value
Specification:
Brand

First Aid – USA

Model

FA-601

Weight

1.9 pounds
Diatonic Designs First Aid Kit
See More Reviews

Another smaller option that has been designed and created with adventure in mind, the Diatonic Designs Ltd pet first aid kit is suitable for travel at just 1.2lbs. Don't let the small size fool you however, as this dog first aid kit still manages to keep over 40 medical-grade supplies within its reinforced walls.
The water-resistant bag also keeps an emergency collapsible bowl that is perfect for whipping out when off on an adventure, while the essentials include specialist bandages, lice clips and even a tongue depressor. You can be sure that Diatonic Designs thought of everything when it comes to keeping your dog safe when out and about, with the simple design and cram-packed universal supplies.
Key Features:
Features unique first aid equipment
Highly rated
Suitable for travel
Specification:
Brand

Diatonic Designs

Weight

1.2 pounds
See More Reviews

The compact and lightweight Labra K9 first aid kit for emergencies is a small but mighty option for those who like to keep their dog first aid kits nearby at all times. Weighing less than 7 ounces and measuring only 8"x5.5" this kit will surprise with its tiny size.
Labra Co. is a smaller business than most of the competitors on this list, yet they clearly work in an area they love- ensuring that all the necessities are included with this small bag, while maintaining its light weight and ability to travel with users, all over the country. Labra proudly boast of being used by vets across the country and their high ratings certainly seem to back their claims up, with customer loving how accessible this pet first aid kit truly is.
Key Features:
Lightweight
Small
Highly Rated
Specification:
Brand

Labra

Weight

6.7 ounces
New Market Squared First Aid Kit for Dogs
See More Reviews

The FDA-approved first aid kit from New Market Squared is another option for dog owners who love to trek, take vacations with their dog or simply enjoy their long walks with their canine companions. Small enough to be carried in the average pocket while containing everything you could possible need, New Market Squared have shown their ability to understand their audience to a T.
Holding foldable water bowls, antiseptic, gauze and gloves along with many more of it's total of 25-pieces, you can be sure you'll have everything you need to hand when you choose this option. It's available at a great price and a great option for those looking for something small and portable, that doesn't have to be held throughout the entire walk.
Key Features:
Accessible
Lightweight
Small
Specification:
Brand

New Market Squared

Weight

10.6 ounces
Tactical Freedom First Aid Kit Dog
See More Reviews

Our final top pick is a great little option that weight in around 4.8 ounces and comes with a loop attached, so you can easily hang your Tactical Freedom first aid kit on your belt. This accessibility is used throughout the kit, as the compartments make it easy for you to see what you need, when you need it.
This is the perfect safety net for your dog, ensuring that you have the absolute essentials you need when out for a walk with Fido. The bag itself is water-resistant and tough, too- so you don't have to worry about where you walk, as you travel.
Key Features:
Accessible
Lightweight
Small
Specification:
Brand

Tactical Freedom

Weight

4.8 ounces
Best Dog First Aid Kit Buying Guide & FAQ
What to Look for in a Dog First Aid Kit
While you can never be too sure what's going to happen in life, you'll definitely want your dog medical kit to be filled with the right instruments and kit that can help you, should something sinister happen.
First and foremost, your emergency kit for dogs should include all the paperwork related to your dog. This might not seem like something you may need- however, you'll be glad to have all your papers in place, should your vet request them. In here, will be all the details regarding vaccinations, previous issues and current medications and/or conditions, all of which are essential for the proper care of your pet.
Speaking of paperwork, bring along a small first aid book for your dog in your dog emergency kit. Having this to hand will help when you when your dog is injured and you're in a bit of a flap. The best first aid book will have simple instructions that you can follow at a moment's notice, preferably with clear diagrams, in case you find yourself stumbling a touch over the words.
Next, be sure your pet emergency kit has non-stick bandages and gauze. These will control bleeding and protect your pet's wounds from dirt, debris and germs. Be sure to get pet-friendly bandages with an adhesive aspect, as normal bandages may have materials that can harmful to a dog (especially if ingested, which a dog is very likely to attempt!). Alongside your bandages, you'll need some dog-friendly sticky-tape to keep them in place.
Blunt ended scissors will help you shape and cut your bandages to size and they're also great for getting any stuck paws out of prickly situations or cutting lumps from your dog's fur, too. These and a pair of tweezers are great for accidents that can occur during walks, when you're able to stop the issue when it begins, without having to walk home on poorly pads or legs.
Activated charcoal or milk of magnesia are great for dogs who don't suffer from any allergies or issues relating to these ingredients. They can both by used to absorb poison and, although it may not stop the poison completely, it may thin this out enough or slow it down so that you dog has time to go to the vets and receive an antidote.
If you have a curious dog, who likes to stick their face into anything and everything, be sure to bring along an eyedropper and some eyedrops- these will help flush wounds that have occurred in and around the eye. You should also bring along an antiseptic wash or spray, that can help disinfect wounds.

One of the best things you can add to your pet first aid kit is hydrogen peroxide. You'll need this to induce vomiting if you think your dog has eaten something poisonous, or perhaps eaten anything they shouldn't have. This will also clear their stomach if they need to go into surgery for any reason.
As well as all of this, you'll need to take your dog's medicine with you in your dog emergency kit, in case you're away on holiday or they have an illness-related attack. Always keep your necessities with you at all times, if your dog is likely to suffer from problems during travel, or at home.
Other handy items to keep in your dog's first aid kit include:
Spare collar and lead- in case yours get lost
Elizabethan collar- to stop your pup licking at any wounds around the body
Treats- for distractions.
Bottled water- for dehydration and to clean wounds
Digital thermometer- important for fevers and general information
Soft towels- for your dog to lie on, without fear of contaminants
Flashlight- for best visibility
Magnifying glass- to be able to thoroughly check for issues
Disposable gloves- so you don't spread any germs into wounds
It's likely that you may be looking for an animal first aid kit because your pet already has some pre-existing conditions. Whether they be dietary or physiological, it's a good idea to keep your tablets, jabs and bric-a-brac ready to use in your dog medical kit. You'll also need to buy a kit that has some room available for those extra bits and pieces, so add that to your list.
There's no point having a dog first aid kit unless you actually have it to hand in emergencies.  Dog first aid is only effective if you manage to jump into action as soon as the accident occurs, so look for a dog emergency kit that you can either carry around with you or that travels well.
Why You Should Own a Dog First Aid Kit
It's a fairly obvious point to make, but you'll need a pet first aid kit in case of emergencies. It's not uncommon for puppies to slip from their collar and make a break for it, or for your dog to slip and fall on ice. In an ideal world, no harm would ever befall your dog but, if it does, you want to be ready. So, when the worst happens, be sure that you're prepared for any and all occurrences.
Accidents happen and, before they develop into an emergency, you'll want to nip the problem in the bud. These accidents can happen anywhere at any time, whether it's a one-a-million chance like being stung on the nose by a wasp or a build-up of ice and grit between the paws, you'll want to resolve the issue then and there.
The best dog medical kits will have anything and everything for every day-to-day accident that may happen. So, be sure to grab one that you know you can whip out at a moment's notice, which is when you'll need it the most.

Best Dog First Aid Kit FAQ:
Q: Where should I store my dog's first aid kit?
Where you should store your emergency medical kit for dog's depends entirely on where you and your dog are most likely to be, and what size first aid kit you opt for. Larger kits are most likely to be better kept at home, alongside your own first aid kit (although with clear markings, to let you know which to go for, and when).
Of course, you're more likely to come across accidents and emergencies when out and about, so it's a good idea to keep medium-sized first aid kits in the car- perhaps a glove box or in a compartment near the boot. This location will ensure you're able to locate and use your fist aid kit for your dog whenever you are on your travels.
Small dog kits are best kept in your bag. This is the best possible place for most kits but not always a viable option, due to the bulk of the larger types. Simple pop your small first aid kit, with all of the essentials, in your bag as you go for walks. This will help you spring in to action the moment you first notice an issue with your pup.
Q: How often should I replace my dog's first aid kit?
Each first aid kit will have a different lifespan and, even then, this can be affected by where you take it and what conditions the first aid is in. Naturally, things like blunt-ended scissors or a soft towel should only be replaced once used, in order to keep cross-contamination at a minimum. However, items such as bandages and gauze should be thrown away once used or replaced once the expiry date has been reached. You'll usually be able to see this date written clearly on the packaging.
In some cases, you may also be able to recycle your medical goods. The University of Adelaide, for example, recently requested that anyone who has any used or like-new bandages they are looking to throw away should be donated to the local pet shelters, to be cleaned until they are once again sterile and re-used.
Q: Is triple antibiotic ointment harmful for dogs?
Generally speaking, using human medicines on dogs is a big no-no. Dogs are more likely to lick their wounds, ingest the ointments and end up becoming very ill, if the incorrect items are used on a wound. That said, with triple-antibiotic ointment, there is an exception.
Of course, this exception comes with rules and the first rule is that you will need to understand what you are applying to your dog's wound before going ahead with treatment. There are three main ingredients in this ointment: bacitracin, neomycin and polymyxin B- all of which are designed to work again bacteria on the skin. The combination of the three anti-bacterial ingredients work together to diffuse any harm caused by the most common types of bacteria found in the world, today.
To apply the anti-biotic ointment, you must first be sure that your dog will not cause you any harm, so pop on a muzzle (using your bandages, if required), so that they do not "hit out" and try to stop you causing them some slight pain as the ointment goes on. Ideally, you would also have an inflatable or Elizabethan collar, which will also stop them from licking the treatment off and therefore negating the benefits of the treatment.
If you have been applying the triple antibiotic ointment regularly, over the course of a week and don't see any improvement, always call your vet. This ointment should also only be used for small wounds and abrasions.
Q: Can I put anything on a dog's cut?
Absolutely not. Like with us humans, cuts and wounds on dogs are very likely (if not more likely) to become infected if not taken care of properly. Even using something such as a cotton ball instead of gauze can lead to fibers being caught in the cut and lead to an infection.
In order to help your dog's wound heal, be sure to begin by using a muzzle for your dog, as they may lash out in pain or become aggressive during the following steps. Then, gently clean away any dirt that has been caught in the wound. Next, cut or shave away fur from around the area, if you notice this becomes caught or too close to the damaged skin.
 You should now apply your ointment, which may cause some discomfort to your dog but is necessary. Finally, you should use a bandage if necessary, to cover up the wound and protect the cut from more dirt and debris. Be sure to keep checking on your dog's wound and ensure that their state doesn't decline by checking their temperature and general behavior, regularly. If you become concerned at any time, call your vet for a professional opinion and diagnosis.
Our Top Pick
As an emergency first aid kit for dogs, our top pick had to be the offering from Thrive. An option that works well as both a portable first aid kit with the robust aspect that any competitive larger counterpart may have, this is a first aid kit that contains everything you need and more- without taking up the space.
The medical-grade supplies and sheer amount that you can carry with you at any one time helps to pop this item at the top of our list. We would definitely recommend the Pet First Aid Kit from Thrive to any dog lovers out there who are looking to invest in a high-quality, tough and suitable first aid kit to use when out and about, or at home.
Sources:
Dog First Aid Kit: What Should You Include?, Canine Journal
Related Reads
Related Reads