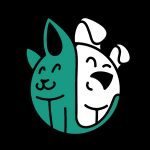 Over the past few years, a lot of products have been manufactured using CBD, which is one of the active compounds found in cannabis. More and more research has been conducted about the type of health benefits which people can receive from products made from CBD, and the same health improvements are being found in canines as well.
Just some of the main plus points which CBD has been shown to offer for dogs include improvement in anxiety, depression, nausea, and chronic pain. So, if you are curious about getting a CBD product for your furry friend, our product selection is here to help with a rundown of some of the top products currently on the market. Let's get started!
The Best CBD Oil for Dogs
Full Spectrum All-Natural CBD Oil for Dogs
See More Reviews

Chronic pain can have a serious negative impact on your pet's life, affecting their movement and flexibility. This all-natural oil has been shown to help with a host of conditions including arthritis, inflammation, pain, and anxiety.
At the time of writing, there are no known side effects from this entirely herbal and natural product with extracts including terpenes, constituents, essential fatty acids, and phytochemicals. If they are suffering from swelling, pain, and stiffness, this product can reduce them all.
Key Features:
Natural reduction in arthritis, inflammation, pain, and anxiety
No known side effects
Anti-inflammation helps with swelling, pain, and stiffness
Contains naturally occurring terpenes, constituents, essential fatty acids, and phytochemicals
Specification:
Brand

Full Spectrum

Model

FS2OZ500PET

Weight

4.8 ounces
Hopewell Hemp CBD Oil for Dogs
See More Reviews

This hemp oil has a level of potency which is four times greater than average. Made in Colorado, USA, the production is safeguarded by the highest manufacturing standards in the world.
Some of the beneficial products which it includes are terpenoids, flavanoids, essential oils, vitamins A and D, trace minerals, phytochemicals, Omega-9, 6 and 3. A few of the issues that these substances promise to treat include separation anxiety, aggressive behavior, and constant barking.
Key Features:
Four times more potent than standard hemp oil
Safeguarded by American manufacturing standards
Rich in nutritious elements 
Free of added additives, preservatives, fragrances, and flavors
Specification:
Brand

Hopewell

Weight

3.2 ounces
Serenity Hemp CBD Oil for Dogs
See More Reviews

Made using all-natural ingredients, this is a product which is designed to improve their skin and coat, as well as assisting with their pain, swelling, and stiffness. The manufacturing standards are high in non-GMO environment in which there are no herbicides, pesticides, or chemical fertilizers used.
This gluten-free and vegan product is easy to administer to your dog. It has been specially made for your pet and also includes amino acids which have been shown to improve various aspects of your canine's health.
Key Features:
Made with 100% organic ingredients
Safeguarded by high manufacturing standards
Natural calming and anti-inflammatory effects
Purest possible hemp oil
Specification:
Brand

Serenity Hemp

Weight

8.8 ounces
Healthy Pets Hemp CBD Oil for Dogs
See More Reviews

Designed to reduce both inflammation and pain in dogs, these droplets are easy to administer to your furry friend. Not only are there physical benefits, but this CBD for dog anxiety can reduce nervousness and stress in your mutt.
The essential fatty acids within the oil also help to boost your dog's immune system, which have been shown to help to reduce their risk of suffering from cancer. All-natural and non-toxic, there should be no negative side effects which affect your pooch.
Key Features:
Offers inflammation and pain reduction
Provides anxiety and stress relief
Reduces cancer risks
USDA certified product
Specification:
Brand

Healthy Pets, llc

Weight

0.3 ounces
Love My Pet Hemp CBD Oil for Dogs
See More Reviews

Made using all-natural ingredients, this is the kind of product which has a host of health benefits such as improving your pet's skin and coat, reducing swelling, and bringing down pain and stiffness.
Everything is grown and made in Colorado, USA, which is well-known as being an area which produces high-quality CBD-based products. The powerful anti-inflammatory properties of the oil have been shown to relieve joint pain and offer increased levels of energy and mobility.
Key Features:
Great Omega-3-6-9 sources
Strong anti-inflammatory effects
Made in the USA in a third-party tested and certified laboratory
All-natural organic ingredients used
Specification:
Brand

Love My Pet

Weight

2.4 ounces
NutraVet Pure Organic Hemp CBD Oil for Dogs
See More Reviews

Inflammation and joint paint can be a significant problem in pets as they get older, but this product has been shown to help with both of these issues. Not only does it have physical benefits, but it also has the mental benefits of producing a calming effect on both dogs and cats. Offering a high level of potency, the product is made in the USA by an FDA Inspected and GMP Certified Facility.
Key Features:
Lowers inflammation and pain
Reduces anxiety and has a calming impact
Higher level of potency than many similar products
Made in the USA in a trusted facility
Specification:
Brand

NutraVet

Weight

2.4 ounces
Jollypaws Hemp CBD Oil for Dogs
See More Reviews

The whole hemp plant is used to make this oil for dogs and cats. It is also vegan and gluten-free and has long-lasting calming and anxiety-reducing effects. The bottle comes with a dropper which makes it easy to give your pet the correct dosage. Check the included dosing guide for more information on how much you should administer.
Key Features:
Includes dose of essential omega fatty acids, vitamins, minerals and antioxidants
Grown in the USA
Long-lasting calming effects
Reduces pain and inflammation
Specification:
Brand

Jollypaws

Weight

1.6 ounces
Restorative Botanicals Organic Hemp CBD Oil
See More Reviews

Some of the highly beneficial substances included in this hemp oil supplement are highly beneficial terpenoids, flavanoids, vitamins A and D, trace minerals, phytochemicals, omega-6 and omega-3.
The product is also great tasting, so you don't have to worry about it negatively impacting your dog's enjoyment of their food. You can mix it in, knowing that there are no side effects, but positive impacts such as easing aches and pains and providing stress relief are common.
Key Features:
Fusion of hemp oil with cod liver oil and cold pressed organic virgin hemp seed oil
Quick-acting anxiety and stress relief
Eases joint aches and pains
Usable daily with no side effects
Specification:
Brand

Restorative Botanicals

Weight

4 ounces
Clean Pet Nutrition Hemp CBD Oil for Dogs
See More Reviews

CBD oil for dog seizures has been shown to have numerous benefits for dogs and cats including treating pain like arthritis, mental issues like anxiety, and behavioral problems like aggression. This oil comes with a dropper which makes it easy to use directly in your pet's food or in their mouth. You should wait around four to six weeks to see the most significant improvements in the overall wellness of your pup.
Key Features:
Veterinarian formulated and approved
Range of physical and mental benefits
Effective in four to six weeks
Specification:
Brand

Clean Pet Nutrition

Model

g123

Weight

3.2 ounces
Hemp Well Omegas CBD Oil for Dogs
See More Reviews

Made for pets of all sizes and breeds, this oil helps to support their bones and joints. The combination of ingredients works to provide a range of health benefits, and they also produce a light nutty flavor, which has proven to be very popular amongst pooches. The cold pressed extraction method helps to increase stability and purity.
Key Features:
Boosts immune system
High quality and taste
Cold pressed extraction method
Specification:
Brand

Hemp Well

Weight

0.64 ounces
Best CBD Oil for Dogs Buying Guide & FAQ
Following on from that rundown of the best CBD oil for pets, we now have the buying guide section. First, we will talk you through some of the things to look out for when buying CBD oil for dogs, before discussing some of its specific health benefits. Next, we will discuss some of the main types of CBD products, before talking about the dosage to give to your dog and how to administer it. Finally, we have the frequently asked questions section, which will aim to answer any queries you still have.
What to Look for When Buying CBD Oil for Your Pet
If you have never bought CBD oil for pets before, it can feel like a major challenge to know what you should be looking for. After all, many of the products appear very similar, and there aren't too many distinctive differences. Here are a few pointers to help you out.
Source of the Hemp Extracts and Manufacturing Conditions
Before you settle on the product you want to buy, you should check the source of the hemp extracts. Many are sourced from regions in the US, particularly Colorado, which give an indication of the quality of the hemp products. Remember, you should be looking out for hemp as this has non-detectable levels of THC and there is no chance that it is going to get your pet high from it.
You could also look to find out more about the manufacturing conditions, as these are another reassurance of the quality of what is going into your dog's body. The best-quality CBD oils come from organically grown hemp which has been dried and cured without the use of pesticides and chemical fertilizers.
You should check anything which your dog consumes to ensure that it doesn't contain any harmful chemicals. Many of the products which we have discussed above offer reassurances that there are no GMO ingredients and only natural products have been used. Check for any additional certifications from organizations like the FDA.
Free of Additives or Preservatives
Often, the addition of flavor additives indicate that the hemp is coming from low-quality sources as it needs a preservative to maintain their shelf life. It is worth looking out for that sticker which indicates that the CBD oil comes from all-natural sources. Fewer ingredients tend to indicate an increase in the purity of the CBD which you are getting.
As always when you are reading customer reviews, you need to take a wide sample of them, and not only focus on the extremely good or extremely bad ones. You can get some useful information on the experiences that real dog owners have had when giving these to their pooches, and there are stories in these reviews which you would not get directly from the manufacturers.

Who Should Use CBD Hemp Oil for Dogs
CBD oils for dogs have plenty of different health benefits which make them suitable for all sorts of pets. Even dogs who are not suffering from any specific medical condition can experience the benefits of CBD oils. Here are some of the positive effects that these products have on canines.
Anxiety or Depression Treatment
Don't be fooled into thinking that it is only humans who can suffer from anxiety and depression. In fact, these are conditions which can impact canines, and they manifest themselves in a variety of different ways such as destructive behavior, irritability, lack of appetite, sleep loss, or difficulty socializing with other animals. Anxiety and depression could be the result of a hormonal imbalance or the result of past trauma. CBD oil has been shown to help with mood problems, phobias, and socialization problems, helping your pet to lead a calmer and more balanced life.
Seizure or Epilepsy Relief
There is a lot of seizure and epilepsy treatment out there, but much of it can end up affecting other areas of your dog's life. Many medications will dull or sedate your pet's neural activities, which can negatively impact energy levels, environmental awareness, and general quality of life. Some even have lasting bad effects on your dog's vital organs over a sustained period of time. CBD products are entirely natural, and higher doses have been found to treat seizures without the sedation effects. Many dog owners see a reduction in the number of seizures that their pooch suffers from after administering CBD products.
Helps with Chronic Pain and Arthritis
Chronic pain can be extremely debilitating for dogs, drastically reducing their overall quality of life. Pain conditions like arthritis will make it less likely that your pooch can run around and play as normal. Just going up the stairs can prove to be an extremely difficult activity, when once it would not have been a problem. CBD products have been found to treat the neuron receptors responsible for regulating pain. Though the research is still in its infancy regarding CBD oil for pain, there are plenty of positive signs.
There are all sorts of factors which can cause nausea in dogs such as stomach bugs, food poisoning, car sickness etc. Nausea can result in other problems such as vomiting, loss of appetite, and difficulty moving. CBD has been shown to be effective in relieving these feelings of nausea, which can help your pet to continue going about their regular activities without being held back. It can even help when this nausea is the result of drugs and toxins.
Again, the research is still in its early stages, but there is evidence that CBD oil is effective in both the treatment and prevention of cancer. It has been shown to boost your pet's immune system, regulate their bodily functions, and tackle the pain and nausea which is typically associated with cancer treatments. Of course, you should not use CBD oil as a replacement for your dog's regular treatment, and you should always take any advice which your vet has to offer.
Improvements in Skin and Coat
Though it is not as serious as some of the other issues which we have so far discussed, CBD can help to improve your dog's coat and skin condition. Various lotions and oils improve issues like dryness, irritation, and allergies. It helps to strengthen your dog's fur, and you will also notice improvements in shine and softness.
Inflammatory issues are very common in canines, ranging from gastrointestinal problems to cardiovascular disorders. Whatever condition your dog is suffering from, it is likely to cause a degree of pain and discomfort. Since CBD products have been shown to reduce inflammation, it helps to decrease the risk of your pup suffering from these problems and also alleviates symptoms if they are already affected.
You may have already heard about cannabis products being used to treat glaucoma in humans, but it can also prove to be effective in canines as well. This condition can lead to cloudiness in your dog's vision, and if it is left untreated, this can eventually lead to blindness. CBD has been shown to reduce swelling, allowing for the draining of ocular fluids. Not only can this help prevent your pet from developing the condition, but it can also reduce the symptoms after diagnosis.
If you have a dog who is underweight and you can't seem to get them to eat no matter how hard you try, dog CBD oil can prove to be helpful in stimulating their appetite according to the National Cancer Institute.
Different Types of CBD Oil
CBD oil comes in numerous different formats. The most common for animal usage is in a dropper bottle which can be administered directly into your pet's mouth or mixed in with their food. These are often combined with other products which have beneficial health and flavor qualities. Some of the other forms which CBD oils can take include capsules, topicals treatments, sprays, and vapes – but many of these are obviously only for human usage. You can also get those which are baked directly into treats for easy feeding to your dog. Another possible alternative is to make your own, but it may take some time before you perfect the recipe.

Administering CBD Hemp and Determining Dosage
The way that you administer the CBD oil depends on its formulation. Most come in drop form, but there are also tablets or capsule, as well as sprays and treats. The manufacturer's instructions will give you more information on their recommendations. Most doses direct the number of drops you need to give your dog based on their size and the intended purpose of the oil. There are several different methods of administration, so let's go into more detail about all of these.
Directly Inside Your Dog's Mouth
If your dog will allow it, you can administer the oil directly into their mouth. First, you need to draw up the correct quantity of oil into the dropper, before inserting the dropper as far as you can into their mouth as you can without gagging them and squeezing it. If they don't like the taste, make sure that you have one or two of their favorite treats to hand. You need a high level of trust with your dog to use this technique.
Put in Directly on a Treat
Another option is to put the oil directly onto a treat which can absorb it. You need to make sure the full dosage doesn't drip off, so give it some time to sink in. This is generally better for smaller dogs as the required dose sizes aren't as big. Putting a large amount of the oil onto a treat can be a messy job, so you may need to choose a different method if you have a bigger hound.
Mix it in with Something Else
If you are struggling to get the oil to absorb into a treat, you could try mixing it in with another substance that dogs like such as peanut butter. Make sure that you do a thorough job of mixing it and offer it in the way that you normally would – whether this is on a spoon or directly into your dog's bowl.
Blend it in With Their Food
A popular option is to blend the oil in with your dog's food, so they will barely notice that they are eating it. You may need to start off with a smaller dose to ensure that it isn't obvious, before increasing it over time. Once you have mixed it in, give it a few minutes to allow it to soak in properly.
Make Your Own CBD Dog Treats
Some dog owners prefer to make their own CBD dog treats, but this can be a tricky task as the baking process can cause the oil to evaporate. To get around this, you could try cooking the treats at a lower temperature.
Best CBD Oil for Dogs FAQ:
Q: What Is CBD And How Can It Help My Dog?
A: CBD, otherwise known as cannabidiol is a compound which is found in cannabis. It is one of over 113 found in the plant which are being investigated for their potential health benefits. CBD is not a psychoactive compound, so it will not get your pet high. It also doesn't have a toxicity level, so it will not cause an overdose. Usually, the oil is sourced from hemp, which is a type of cannabis plant which naturally contains low concentrates of psychoactive THC.
CBD interacts with your dog's body via the endocannabinoid system or ECS, which is the same as humans, as well as cats and other pets. The positive effects of CBD on dogs has been found to be similar to people. First, it has become well-known as a painkiller which helps to manage chronic conditions such as arthritis. As a known anticonvulsant, CBD oil for dog seizures can also help with tics, spasms, and tremors. It also has anti-inflammatory properties, which can help with swelling, pain, and stiffness.
As for the mental benefits, CBD can help to manage the symptoms of a range of conditions including anxiety, stress, and even specific phobias. There is a growing amount of evidence which shows that CBD has antiemetic effects to control nausea and vomiting, as well as stimulating appetite. Studies also indicate that CBD helps to slow down tumor growth and also promotes a state of homeostasis, which helps the general health and wellbeing of dogs and other animals.
Q: What Medical Benefits Does CBD Oil Have for My Dog?
A: The medical benefits of CBD for dogs comes from the ways in which it interacts with the endocannabinoid system (ECS), which regulates a host of central nervous system functions. Receptors are found throughout the body, receiving signals through the brain, nervous system, internal organs and cardiovascular system. CBD oil has been shown to boost the functioning of the ECS, which, in turn, helps to prevent a number of negative conditions in dogs including arthritis, joint pain, neuropathic disorders, neurological disorders, blood disorder, tumors, and cancers.
Also, there are a host of direct positive benefits which CBD oil has been shown to have including promoting healthy cell growth, regulating unwanted neurological responses caused by inflammation, helping cells fight against free radicals, and supporting the body battle against cancer and tumor growth.

Q: Is CBD Safe?
A: Pure CBD products are non-toxic and safe to give to your dog. Most are made from hemp which leaves out most or all of the psychoactive THC found in other cannabis plants. Since there is no toxicity level in hemp oil for dogs, you can rest assured that it will not cause an overdose in your dog. However, it can decrease the activity of liver enzymes which metabolize prescription drugs, so you should check with your holistic vet before introducing CBD to them. Also, you should stick to the recommended dosage offered by the manufacturer and monitor your dog for any negative side effects after you first give it to them
Q: Is CBD Legal?
A: Cannabis oil for dogs like CBD oil is completely legal as long as they contain no more than 0.3% THC. This covers many of the top CBD brands, which are legal across the United States and other countries as well. Legal issues start to occur when extracts contain higher percentages of THC, or when they are made from cannabis plants which are not classified as hemp.
Our Top Pick
Our top product out of all the ones we have discussed above is this hemp oil for pets which contains terpenes, constituents, essential fatty acids and phytochemicals. The anti-inflammatory properties of this substance help with swelling, pain, and stiffness, while it also helps to reduce feelings of anxiety.
Unlike other over the counter medications, there are no known side effects such as damage to the liver, kidney or GI Tract. The product is sourced from an industrial health farm which is entirely compliant with the State Department of Agriculture regulations.
Hundreds of customers have testified to the positive effects it has had on their dogs, and for us, it ranks at the top of our list of the best CBD oil for dogs.
Sources:
CBD Oil Benefits: How To Heal Your Dog With Hemp - Dogs Naturally Magazine
Related Reads
Related Reads