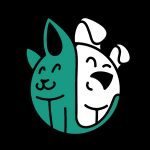 When it comes to the things that you need for your dog, there are few things more important than a bowl. The best ones can enhance your dog's eating and experience, making their food more enjoyable. Some cleverly designed bowls will even influence the speed at which your pooch eats. There are several different materials to choose between.
Since this is the kind of item that you will want your dog to continue using for years to come, you want to make your choice wisely. We are here to help you with this task by discussing 10 of the best dog bowls out there.
The Best Dog Bowl
Outward Hound Fun Feeder Dog Bowl
See More Reviews

First in our guide is the slow feed bowl from popular brand Outward Hound. Its ingenious 'maze-like' design encourages your pooch to forage for their food in the folds, helping them to eat up to 10 times slower. If you have a dog who likes to wolf down their food, this helps to prevent them from getting an upset stomach.
The base is made in a non-slip style, so it stays in place even when your overly excitable pooch wants to access their food. The materials used to make it are all food-safe, so you don't have to worry about any negative effects.
Key Features:
Encourages your dog to eat slower
Naturally improves digestion
Top rack dishwasher safe
Made from food safe materials
Available in small and large sizes
Specification:
Brand

Outward Hound

Model

51002

Weight

1.15 pounds
AmazonBasics Stainless Steel Dog Bowl
See More Reviews

Simple and stylish, this set of two stainless steel bowls are suitable for both dogs and puppies. Highly rated by hundreds of satisfied customers, you can put any kind of dog food in them including dry kibble, wet food, water, or treats.
While many plastic bowls start to give off odors after use, this is not the case with stainless steel. They are fully rust resistant, and they are even safe to put in the dishwasher on the top shelf. The base is made of rubber to protect your floors and to stop the bowls from skidding all over the place when your pet is eating.
Key Features:
Made from rust resistant stainless steel
Holds up to 38 ounces of food each
Rubber base for stability and floor protection
Dishwasher safe
Specification:
Brand

AmazonBasics

Model

BXG-02

Weight

1.5 pounds
Pet Zone Elevated Pet Feeder Dog Bowl
See More Reviews

Rather than just buying your dog a bowl, you could instead get them an adjustable feeding station which reduces the distance between your pooch and their food and water. Eating in this way has been shown to reduce bloating and strain on your dog's neck and joints.
Adjustable to three heights, it is suitable for dogs of all sizes, and can be used as your pooch transitions from puppyhood to become a full-grown hound! Inside the feeding station are two rust resistant stainless-steel bowls. These are easy to clean and dishwasher safe.
Key Features:
Adjustable feeding station to three different heights
Includes two rust resistant stainless-steel bowls
Dishwasher safe
Collapsible legs for storage
Specification:
Brand

Pet Zone

Model

2550012793

Weight

3.1 pounds
COMSUN Collapsible Dog Bowl
See More Reviews

This pair of portable travel bowls are made to ensure that you can easily give your dog the food and water they need when you are out on the road. Made from Food-Grade silicone the bowls are BPA-free, so you know that no toxins will get into your dog's meals.
After your dog has finished eating or drinking, simply wipe it clean and collapse it down to its smallest size. Each bowl comes with a color-matching carabiner, which makes it easy to clip to your backpack or your pooch's travel crate.
Key Features:
Portable and convenient
Eco-friendly design, made from safe materials
Easy to collapse for storage
Lifetime warranty
Specification:
Brand

COMSUN

Model

FBA-PET-003

Weight

2.24 ounces
URPOWER Stainless Steel Dog Bowl
See More Reviews

This set of two stainless-steel dog bowls comes with a stylish bone-shaped mat to keep them in place while your mutt is eating or drinking. Also, the base is ideal to stop any inevitable spills from staining your floor.
As for the bowls themselves, they are made from rust resistant stainless-steel with a silicone bottom. Both the stand and the bowls are safe to put in the dishwasher for easy cleaning. This feeding station is suitable for pets weighing up to 70 lbs.
Key Features:
Two rust resistant stainless-steel bowls
Non-skid silicone mat for stability and spill catching
Easy to clean and dishwasher safe
Good for pets up to 70 lbs
Specification:
Brand

URPOWER

Model

DB-011

Weight

1.61 pounds
See More Reviews

This set of two attractive porcelain ceramic bowls is ideal if your want to give your pet something a little fancier to eat from. At the bottom is a silicone rim which will help to keep it upright and will stop it from skidding around all over the place.
Various sizes and designs are available, but one of the things that they have in common is that they are FDA food safe. When you need to wash the bowls, you can simply put them in the dishwasher or wipe them clean.
Key Features:
Set of two porcelain ceramic bowls
Silicone rim to prevent skidding and flipping
Various designs and sizes available
FDA food safe
Specification:
Brand

Bone Dry

Model

CAMZ37237

Weight

2.2 pounds
Pureness Heavyweight Large Crock Dog Bowl
See More Reviews

If you have a larger hound, this large, heavyweight pet dish has a capacity of 52-ounces, so you can ensure that they get a good meal! The plastic used to make the bowl is FDA-approved for food and water. The sturdy base of the bowl helps to keep it firmly in place when your pooch is chowing down. It is also dishwasher safe.
Key Features:
Capacity of 52-ounces
Suitable for larger dogs
Unbreakable under normal use
Safe for food and water
Specification:
Brand

Van Ness

Model

CS4

Weight

11.5 ounces
MidWest Homes Stainless Steel Dog Bowl
See More Reviews

Suitable for large dogs, this stainless-steel dog bowl features an easy-to-remove bracket which reduces how much water and food is likely to get spilled when your mutt is eating or drinking. You can fit it onto all standard metal dog crates. Its material naturally resists germs and you can put it in the dishwasher with no risk of damage.
Key Features:
Made for large dogs
Fits onto all standard metal dog crates
Dishwasher safe
No tools required for assembly
Specification:
Brand

MidWest Homes for Pets

Model

42

Weight

1.1 pounds
Dogit Go Slow Anti-Gulping Dog Bowl
See More Reviews

Available in four different colors and sizes, this dog bowl encourages your pup to eat and drink at a slower pace, which is perfect for those dogs who seem to inhale their food! When your dog eats slower, it has the natural benefits of reducing instances of bloating, vomiting, and indigestion. Suitable for both wet and dry food, it holds up to 40.5 fluid ounces. When your need to clean it, you can do so in the dishwasher.
Key Features:
Encourages animals to eat and drink at a slower pace
Improves digestion and reduces bloating
Dishwasher safe
Available in a variety of sizes and colors
Specification:
Brand

Dogit

Model

73731

Weight

1.8 pounds
See More Reviews

Our final product on the list is this stainless-steel dog bowl, which offers clean and convenient eating. The long-lasting stainless-steel is rust resistant, as well as being stylish in any home and easy to clean in the dishwasher. The opening is wide to ensure that your dog can comfortable fit their mouth inside, while the base is also sturdy enough to stop it from tipping over while your pooch is eating or drinking.
Key Features:
Durable and long-lasting
Suitable for indoor or outdoor use
Wide opening and base
Long-lasting and rust resistant
Specification:
Brand

Bergan

Model

88077

Weight

6.4 ounces
Best Dog Bowl Buying Guide & FAQ
Now, we come onto the buying guide section of the blog post. This is where you can find any information which you may still be wondering about. First, we will check out some features that you should consider when buying a dog bowl. Next, we have some information about the different materials and designs. Afterwards, we have our frequently asked questions section. And we will conclude be recapping our favorite product on the list.
What to Consider When Buying a Dog Bowl
Choosing the right kind of bowl for your dog can significantly improve their eating experience. You may also want to take some of your own personal preferences into account as well. So, here are some of the top points to consider when buying a dog bowl.
The size of the bowl you choose should match up with the size of your mutt. Larger dogs trying to eat from small bowls may struggle to fit their mouth inside and will not get the portion size they require. And smaller dogs eating from large bowl may not be able to reach over the top of it, or they could end up overeating as the portions are too large. Check the manufacturer's recommendations for more information on choosing the right size bowl based on your dog's size.
Dog bowls come in various different materials. Each have their own set of pros and cons which we will be discussing in more detail in the next section of the blog post, so if you want more information now, scroll sown the page for more information.
Stainless-steel bowls tend to rank highly on the durability scale, as do ceramic bowls. But while the former won't give you any problems if you drop it, a bowl of the latter variety is more breakable. Also, ceramic bowls are more likely to get chips and cracks, which can nick or cut your dog. As for plastic bowls, it all depends on the quality you go for. Check for the brand reputation and previous customer ratings.
Cleaning your dog's bowl is and important part of making sure that it remains a safe and pleasant place for them to eat. Most of the products which we have discussed above are dishwasher safe, and this obviously makes your job so much easier. However, if you don't have a dishwasher, you will want to know more about the other cleaning methods. Check for any specific manufacturer guidelines for more information, so you can wash the bowl properly.
While it may not be your number one priority, the style is another consideration which you may wish to make. Stainless-steel bowls have a timeless look which many people love, while ceramic bowls tend to have the most options in terms of color and design. The latter may be a little more expensive, but some dog owners think that aesthetic appeal is worth paying a little bit more for. After all, your dog's possessions also play a part in the interior design of your home.
If your dog is especially excitable when dinnertime rolls around, they may not be especially careful with their bowl. Rather than getting a bowl which tips over easily, you could instead look for one with a weighted or non-slip bottom to hold it in place. Making sure that it is the correct size for them will also go a long way towards ensuring that they don't tip it over. If you decide to go for an elevated dog bowl, you should make sure that you put it in the right position up against a surface to give it some extra stability.
There are plenty of individual extra features which could help you to make your mind up. For example, there are the slow-feed bowls which have raised surfaces to stop your dog from eating too quickly. Some come with a mat which will stop any spills from getting on your floor. Others feature an adjustable design so you can change the elevation depending on the size of your dog. The feature which is most important to you is down to your personal preferences and the eating habits of your mutt.
Most dog bowls tend to be quite affordable, but price may be another issue which you want to take into account. Remember that some dog bowls are sold in pairs or multi-packs, so this is something that you may need to take into account. Also, bear in mind that some dog bowls are made to stand the test of time, whereas others are more likely to get damaged. The saving that you make on a cheaper dog bowl may not be worthwhile if you have to replace it very quickly.
Sometimes, you will want to take your dog on a trip, whether this is a ride in the car or a long walk. A portable dog bowl will allow you to give your pup food and water when you are on the road. Usually, you will want a specially designed dog bowl for this purpose in addition to your dog's regular bowl, so look out for how well it folds away and how you can bring it around with you.
While you don't want to make your entire decision based on customer reviews, they can help you to make your mind up as you will get more information which you wouldn't otherwise receive from the manufacturers. Remember to take a wide spread of the different reviews and don't only focus on the ultra-positive or ultra-negative ones.

What Should Your Dog Bowl Be Made of?
There is no single 'best' material when it comes to dog bowls. You have to make your decision based on your preferences and your dog's habits. If you are looking for durability and ease of cleaning, stainless-steel tends to be a great option. But if you have a pooch who tends to bite and chew at their bowl, they could end up with a chipped tooth. If you have a biter, they may be better off with a plastic bowl, which is an affordable option, but not as stylish. Also, you should make sure that it is made from a safe type of plastic for your dog to eat from. Ceramic bowls are a nice option in terms of style, but they have the disadvantage of being easily breakable. The next section will go into more detail about the different materials if you still feel like you haven't made your mind up.
Different Types of Dog Bowls
Not all dog bowls are the same. As well as being made of different materials, there are also various design features which can distinguish one type of bowl from another. Here's a quick overview of some of the main varieties available.
Stainless-Steel Dog Bowls
A highly popular material for dog bowls which many of those above are made from, stainless-steel bowls have the natural advantages of being tough, long-lasting, and resistant to odors. Considering that they are more or less indestructible, they are an inexpensive choice. When it comes to cleaning a stainless-steel dish, it is very easy to rinse out, and they are also dishwasher safe, which is very convenient. Often, they come with a non-skid rim to prevent spillages. Rust can be an issue, so check to make sure that the bowl you choose is rust resistant. Be careful as some dogs who tend to chew their bowls may end up damaging their teeth on them. Also, they can be very loud if your dog is a messy eater.
Plastic dog bowls are another popular choice. They come in a variety of colors and designs, and most of them are dishwasher-safe. Also, they are usually affordable and will not break if they are dropped. On the downside, they can end up getting easily chewed up or scratched. And some dogs can develop an allergy to the plastic. You should also make sure that the plastic is entirely safe, BPA-free, and FDA-approved. Lower quality plastic bowls can slide on the floor and tend not to be suitable for long-term use.
If you are looking for a bowl which exudes style, ceramic dog bowls are a great option. Often, these are decorated in different color schemes and patterns which give them a unique look. They usually have a protective glaze which makes them easy to wipe clean as and when needed. It is usually a good idea to handwash ceramic bowls, but check the manufacturer's instructions for more information on whether or not it is safe to put in the dishwasher. On the downside, they will easily break if they get dropped. Even small chips and cracks can make them more dangerous for your dog as they can harbor bacteria. Also, bear in mind that low quality ceramic bowls have been linked with lead poisoning, so make sure that you choose one which has been specifically labelled lead-free.
Next, you have the elevated dog bowls which consist of two bowls in a stand made of metal, wood, or plastic. Often, these are adjustable to suit the size of the dog to give them a more comfortable eating experience. Elevated feeding is said to be healthier for dogs in terms of their digestion, and they also don't require so much bending down to eat in an uncomfortable position. Often, this can help slow down the pace of their eating. High dog feeders also help to stop your dog spilling so much food on the floor when they are eating. Though these tend to be on the more expensive side, many dog owners think that they are worth the extra money for their positive qualities. Make sure to measure your dog to ensure that you choose one which is the right size.
These bowls are designed to be taken on trips with you, whether you are going on a long car ride or a simple trip to the park. Some are made from polyester and have a silicone or nylon lining. Alternatively, you have collapsible bowls which are made entirely from silicone, which can collapse to ben entirely flat. These come with a clip to attach to a bag or belt loop. Since travel bowls are not as sturdy, you need to supervise your dog more closely when they are using them.
If your dog eats too quickly, a clever slow feed bowl is the ideal solution. These are designed with ridges to encourage your dog to take smaller bites. Not only does this help to make them feel less hungry, but these bowls can also aid in digestion and reduce feelings of bloatedness. Usually, they are made of plastic, but you can also find stainless steel varieties as well.
Another way to keep track of your dog's food intake is with an electronic feeder, which come in manual and digital forms. Their central purpose is to dispense the dog food in precise measurements at preset times. Many people use these feeders as a way of giving their dog food when they are out of the house. You may only be able to fill up this kind of feeder with kibble, so you may not want to use it every day.
Finally, you have the type of bowls which attach directly to your dog's cage with a bracket. These are useful in ensuring your dog can get access to their food while they are traveling, and they are also designed to prevent spillages. Again, this is probably not the kind of bowl which you want your dog to eat from all the time, but it makes a good addition to your collection.

Best Dog Bowl FAQ:
Q: How should I clean my dog bowl?
A: Cleaning your dog's bowl on a regular basis improves the quality of their meal and makes it less likely that they are going to get sick. After all, you wouldn't eat dinner from a dirty plate, so why shouldn't it be the same for your pooch? Dried food material and saliva contain bacteria which can multiply rapidly with no washing. A simple rinse under hot water is not going to do the job properly. Generally, you should clean the food and water bowls after every use.
Many dog bowls are suitable to go in the dishwasher. Use your regular detergent and a high heat setting to kill off all bacteria. If you want to take even more precautions, you can soak the bowl in a bleach and water solution for a few minutes before putting it in the dishwasher. As long as they are cleaned regularly, there should be no problem in washing the bowl with the rest of your regular dishes. However, if you are unsure, you can always run them through on their own.
If you don't have a dishwasher, handwashing with dish detergent is another option. You should wash them separately from your regular dishes. If you have a ceramic or plastic bowl, use a separate sponge to prevent any bacteria from crossing over. Leave it to soak in hot soapy water if there is any stuck-on food or stubborn stains. Mild detergent should be fine, but if you want to give it an especially good clean, you could soak it in a solution of bleach and cold water. Rinse it off with cool water and leave it to dry.
As for stainless-steel bowls, you should avoid scratching the surface with a scrubber. Instead, a sponge or soft cloth and some washing-up liquid will do the job. To give it an especially good clean, soak it in a bowl of vinegar and warm water.
Q: Should I disinfect my dog bowl?
A: As long as you wash your dog's bowls thoroughly on a regular basis, this should remove bacteria and ensure that they are sanitary. Be careful of using harsh chemicals and antibacterial products as these can lead to rusting in stainless steel bowls.
Q: Will my dog be able to knock it over?
A: If you choose the right kind of dog bowl, it will make it much harder for your dog to knock it over. Stainless-steel bowls with tapered sides and a weighted or non-skid bottom are a lot harder to push around. Wide-mouthed ceramic food dishes are also made of heavier materials which are more difficult to flip. Alternatively, you have the elevated food stands. You should make sure to push it back against the wall for some added support. Plastic bowls tend to be easier to flip over, so you may have to be firmer with your dog. Issuing a firm 'no' command on a consistent basis will help to teach them that this behavior is no acceptable.
Q: Are dog dishes microwave safe?
A: Most dog dishes that are made from plastic or stainless steel are not microwave safe. Some that are made from ceramics are okay to put in a microwave but check the product information of each before doing anything which could be potentially damaging.
Our Top Pick
Our number one choice of all the dog bowls which we have discussed in the blog post is this one from Outward Hound. It is especially great for dogs who tend to eat too quickly as the ridges are designed to slow down the speed at which they consume their food by as much as 10 times. In turn, this helps to improve their digestion and reduce stomach problems.
You can rest assured that the materials used in the making of the bowl are BPA, PVC & Phthalate free, so they are entirely food safe. And if your dog tends to get a little too excited at meal times, they won't be able to knock over the bowl, thanks to its non-slip base.
This is the kind of innovative product which can really make a big difference to your dog's dinnertime, and this is why we have put it at the top of our list.
Sources:
Food Bowl Size Matters - PetMD
Dog Bowls Are Breeding Grounds For Bacteria - HowStuffWorks
Related Reads
Related Reads