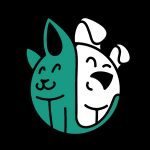 Does walking out your front door and leaving your dog crying behind you break your heart every time? Some small dogs don't have the leg speed or stamina to join their human on their adventures. Or, they're getting older and no longer have the strength to keep up – even though they try.
Yet we have a solution to solve you and your dog's problems. By purchasing one of the top ten dog carriers compiled together in this guide, your dog will now be able to join in on the fun. From traditional pet carriers to bubble backpacks, there's something for everyone!
The Best Backpack Dog Carrier
Pet Gear Roller Backpack Dog Carrier
See More Reviews

See More Reviews



First up, Pet Gear's 5-in-1 Carrier is a high-quality product designed to bond owner and man's best friend through their love of adventure. Our favorite thing about it just has to be its versatility. By this, we're referring to the fact that it's a carrier, car seat, roller bag, backpack AND a tote bag depending on what you're doing and what your dog's in the mood for. And this five-in-one fashion statement will be sure to make your smaller dog feel like the prince or princess they are thanks to the removable plush pad bringing comfort to all their travels.
Even for the owner this wonderful pet carrier is a dream. The adjustable straps allow for extra support and alleviate any back stress carrying your pooch may generate. There's even the added handiness of pockets which are able to carry cell phones and keys alike. And the Roller Bag feature is comfortable for you as well as your pet thanks to the telescoping handle. Yet what is most reassuring is the mesh ventilation which allows yourself and your pooch to see each other – an added comfort to you both.
Key Features:
Two side storage pouches are excellent for stocking extra gear
Comfortable to wear thanks to the adjustable straps and collapsing handle
Plush pad is removable to allow for easy machine washing
Ideal for keeping your small pet safe and secure when on the go
Specification:
Brand

Pet Gear

Model

PG1280BK

Weight

9.6 pounds
K9 Sport Sack Backpack Dog Carrier
See More Reviews

See More Reviews



Do you just hate leaving your dog behind on big trips out? Now you won't have to thanks to K9 Sport Sacks' Dog Carrier Backpack. Designed for small and medium pets, your dog doesn't have to worry about losing the pounds to fit into one of these rucksacks – even the chunkiest of pooches can squeeze into one of the three rucksack sizes on offer. And for those furry fashionistas among us, K9 Sports Sack offer a wide rainbow of colors to choose from, ranging from the irresistible Ruby Red to the cool and fresh Summer Mint.
And the features on offer certainly won't disappoint. The included storage bag is detachable and handy for when you've got snacks to store for the travels ahead. Your dog's comfort is enhanced by the neoprene lined front leg holes which give them space breath and the opportunity to relax. And the rucksack also cares about your own comfort needs thanks to the padded back side and elastic shoulder straps on offer. It's evident that this backpack will enhance you and your furry friend's lifestyles by allowing you to spend more time together in the great outdoors for years to come.
Key Features:
Optimal air flow ensured thanks to fully ventilated sides
Storage bag is detachable for the option to travel lighter
Personal comfort has been thought about through inclusion of padded back panel and pressure relieving shoulder straps
Front leg holes are neoprene lined
Safety D-ring for attaching collar to bag
Specification:
Brand

K9 Sport Sack

Weight

2 pounds
Petsfit Soft Dog Backpack Carrier
See More Reviews

See More Reviews



Do you desperately need to add a splash of color to your wardrobe? Petsfit's Soft Pet Backpack Carrier soothing olive-green tones are only one of the many positives of investing in this backpack. Let's start off by discussing its durability. This is maintained by the mat elevating the bag from the floor in order to keep the backpack in prime condition. Your pet will be kept safe and secure inside their new portable taxi due to the lockable zippers and inside clip which prevents them from escaping or simply falling out while on the move.
Manufacturers have thought of everything – even making life easier for humans by adding a waist and chest strap into the design as well as adjustable shoulder straps to make your furry friend easier to carry. And if there are any issues with the backpack – although we highly doubt there will be – then any quality problems can be taken care of within thirty days. In our experience, finding a quality brand to invest in is half the battle, so good thing we've identified one for you!
Key Features:
Collapsible dog backpack is ideal for saving space
Padded waist and chest straps for personal use shift weight on to hips instead of back
Excellent ventilation due to mesh window allows your pup to breath with ease
Comfort grip handle is easy to transport
Pets can stretch out and relax thanks to soft fleece mat
Specification:
Brand

Petsfit

Model

DCC1502BZB0608

Weight

3.5 pounds
Pawfect Pets Soft-Sided Dog Carrier Backpack
See More Reviews

What are two words that hint that a product is of high quality? Airline Approved. And Pawfect Pets Soft Sided Pet Carrier Backpack is one of them. This stylish and durable material also includes claw-proof mesh and zipper buckles to avoid an owner's worst nightmare from coming true – your pet falling out when being carried in the backpack. But we doubt they'd ever want to leave as the two high-quality washable fleece pads are included for their comfort. And for your own convenience – considering that they're removable and washable by hand.
Your small pet can enjoy the outside world without having to run alongside you thanks to the open top backpack. And passers-by will love seeing their furry heads sticking out the top! Although its grey tones aren't the most exciting, the added benefits such as the two handy side pockets keep buyers running back for more.
Key Features:
Durable fabric allows dog to breath well due to claw-proof mesh and zipper buckles
Two washable fleece pads ensure your pets' comfort is taken care of
High-quality and compact padding provides an owner with extra support
Top can be rolled open to let pet stick their head out
Airline Approved with all top airlines
Specification:
Brand

Pawfect Pets

Weight

2.7 pounds
PetAmi Dog Carrier Backpack
See More Reviews

PetAmi's fabulous backpack's goal is making sure that you and your pet are as comfortable as can be. Your furry friend will enjoy napping amidst the comfort of their Sherpa lined bedding with lots of space to do so. And if they wake up dehydrated then not to worry – the collapsible water bowl will keep them cool.
This backpack is available in a multitude of colors ranging from Red to Royal Blue and is designed to accommodate dogs up to 8 lbs. One of the most important features of a doggy backpack is ensuring that they're well ventilated, and PetAmi's model takes this concern seriously through their inclusion of high-quality mesh on the front, top and sides of the backpack. This is undoubtedly a backpack for man and man's best friend alike – leading us to confidently assert that PetAmi's product is both human and dog approved.
Key Features:
Sherpa lining bedding is wonderfully soft to give pet deserved comfort
Collapsible pet bowl is useful for keeping pet hydrated when on the move
Added side pockets and buckles for owner's convenience
Numerous mesh windows allow pet to look outside and facilitate air flow
Safety is considered through added safety buckle and leash
Specification:
Brand

PetAmi

Weight

2.4 pounds
Texsens Backpack Carriers for Dogs
See More Reviews

If we're rating pet carriers on a scale of adorableness, then Texsen's Innovative Traveler Buddle Backpack breaks the scale on account of its sheer cuteness. Available in a wide selection of eleven bright and beautiful colors, this backpack contains a bubble dome which creates the allusion that your pupper is floating around in a space shuttle. Devoted customers of this backpack even crack jokes that they should receive sponsorship due to the amount of attention this backpack gets them on road trips.
As well as its niche design, new customers are impressed time and time again by the durability of the product itself. The scratch resistant carrier avoids pet claustrophobia by boasting a grand total of three entrances. What's more, its lightweight for easy transportation and foldable for space saving purposes. This doggy spaceship is a must-buy for all dog lovers out there.
Key Features:
PVC mesh on three sides of carrier is well ventilated for airflow
Mat can be removed so to be cleaned
Carrier is durable and scratch resistant for long use
Claustrophobia avoided through inclusion of three entrances and open top around a large space
Both lightweight and foldable
Specification:
Brand

Texsens

Weight

2.7 pounds
PAWABOO Pet Carrier Backpack
See More Reviews

PAWABOO's Pet Carrier Backpack is for those dog lovers who prefer convenience over making a statement. This backpack is always made breathable by the large quantity of mesh keeping your pet constantly ventilated. And they'll be enjoying maximum ventilation anyway, as this hands-free backpack is a legs-out and tail-out design meaning that your furry friend will never feel claustrophobic.
Even you'll reap the benefits of this handy backpack due to the adjustable straps making it easier to balance your furry friend's weight to make it more comfortable to wear. Owners of this innovative model love it yet warn prospective buyers not to purchase unless they want to laugh uncontrollably at their dogs. Or if they want to dance around their house with their dogs in tow. Each to their own!
Key Features:
Legs out design is comfortable and supportive for your dog
Straps are adjustable with clips and can be worn either on front or back
Sponge padding to enhance comfort for both dog and owner
Durable construction thanks to sturdy polyester fiber and added Velcro
Specification:
Brand

PAWABOO

Model

FBA_WXBB-9

Weight

6.7 ounces
CozyCabin Dog Carrier Backpack
See More Reviews

CozyCabin's latest backpack has customers in a fluster as they rush to buy as many as they can off the internet. Why is it so irresistible? Made from durable canvas, you can guarantee that both your pet and you will be comfortable when walking down busy streets. This is especially ideal for small pets who become intimidated by large crowds of humans and prefer to enjoy the buzz from above.
One feature which we absolutely love is the ability to adjust the backpack's front hole for the furry friends who have slightly larger noggins than most! And they'll always be safe due to the buckle design that can connect your pet's collar to the backpack. We only wish someone would make one of these for anti-social humans! 
Key Features:
Buckle design connects with pet's collar to the backpack so they're safe at all times
Front hole can be adjustable for pet's with larger heads
Available in a variety of colors such as; Blue, Green, Red, and Pink
Constructed from strong and sturdy canvas to lengthen overall lifespan
Fantastic for small dogs who get scared on crowded streets
Specification:
Brand

CozyCabin

Weight

14.4 ounces
COODIA Legs Out Front Backpack Dog Carrier
See More Reviews

Does your dog love to dance? With Coodia's Pet Dog Front Carrier, they'll be able to bust some moves without tiring themselves out. This carrier keeps your pet's arms and head free. Yet they'll be protected by the durable zippers and Velco straps all over the model which prevent your pupper from falling out. This product even has a small pocket for keys, puppy snacks, your sunglasses – you name it!
Made from breathable mesh fabric to stop your dog from becoming too hot, the two side zippers are to allow your pets to jump in and out with ease. The detachable back strap exists to prevent the two main straps from falling off your shoulder: a fantastic feature that most high-quality backpacks don't include. Just slip each strap on your shoulder, buckle yourself up behind and off you go!
Key Features:
Can wear carrier both on front and back thanks to detachable back straps
Pocket design is ideal for storing doggy treats or even personal goodies
Constructed from breathable mesh fabric
Innovative design even includes a hole for your pet's tail
Easy in and out design allows your pets to be backpack free in no time
Specification:
Brand

COODIA

Model

FBA_9898961

Weight

7.2 ounces
Kurgo Dog Carrier Backpack for Dog
See More Reviews

See More Reviews



Finally, Kurgo's Dog Carrier Backpack sets itself apart from the crowd through the abundance of features on offer. Among them is an Armorsole Waterproof Top and Bottom to keep your dog dry and for yourself, even a padded laptop compartment (so now you can take both your dog and your work with you wherever you please).
Yet what we love the most is that this backpack is ventilated for both yourself and your pooch – with a ventilated back panel and mesh panels everywhere. Airline Approved, it can hold up to 25lbs and will keep your dog in place thanks to an interior carabiner that attaches to their harness. A top-quality product, this backpack allows a dog and their owner to create a shared lifestyle of adventure together.
Key Features:
TSA Approved colorful red backpack boasts a water-resistant top and bottom
Customers enjoy a lifetime warranty against manufacturer defects
Backpack can be used for both cats and dogs alike
Ergonomic design includes storage compartment, soft shell bottom, and strap thickness
Backpack has an optional clip to keep dog secure
Specification:
Brand

Kurgo

Model

K01909

Weight

3.09 pounds
Best Dog Backpack Carrier Buying Guide
What to Consider When Buying a Dog Backpack Carrier
What size of dog do you have?
Dog backpacks are unfortunately not suitable for bigger doggos out there due to lack of support and for their humans' backs! If your small dog is large for their breed, then consider purchasing one which gives them under belly support instead.
How comfortable is your chosen backpack?
You've selected the perfect backpack for your pooch, tried on the harness, and are ready to go. But throughout the process, it turns out the only variable that you haven't considered is yourself. For a dog to be safe and secure, it's important that their owner is too. By purchasing a backpack with optimal padding and exemplary support, you and your pooch will be ready to hit the road running.
Have you selected a backpack specially designed for dogs?
Warning: cats use backpacks too! And although your cat and Chihuahua may be the same size, both animals require different supports. Therefore, buying a backpack designed specifically for dogs is the way forward.

How to Measure Your Dog for a Backpack
Measuring your dog correctly for a backpack is arguably more important than any other step in this process. If not measured beforehand, some dogs can even develop debilitating joint problems like arthritis. Therefore, read very carefully when following the steps below:
Check with your vet if a backpack is suitable for your dog 
With reference to the health issues discussed above, some dogs may already have health issues and may not be well enough to be carried around in a backpack. An important side note is never to carry about your growing pup with a backpack, as they're joints are still developing!
Now that the initial cautionary checks are out the way, it's time to start measuring your dog for their new portable mode of transport.
The girth is round the dog's widest part of their chest. To measure, simply place one end of the tape measurer on their spine above the widest part of the chest, with the other hand placing it around their body. We'd advise to measure your dog's girth with them standing up, as them lying down would be a nuisance! Likewise, measuring your dog's girth is the most important step to purchasing the correct backpack size for them.
Next up is to measure around your dog's neck. Again, the widest point – where the neck joins their body – is the location to measure. Many prospective buyers muck up this simple step by measuring like they would for a collar. Don't fall into this trap and stick to the script.
You're nearly there! Obtaining the figure for the length of your dog is pretty self-explanatory: measure from your furry friend's base of its neck to the base of the tail. This is to guarantee that the weight your dog will feel when in their new backpack will congregate near their shoulders rather than their lower back.
Voila! Now it's time to choose a backpack which is comfortable for your dog – not to baggy but not too tight – and enjoy the many adventures you'll now be able to take together.
Desirable Features of a Pet Backpack
With the massive selection of backpacks out there, you may find yourself spoiled for choice. However, the only thing that's important is purchasing a backpack that is not only suitable for yourself, but your furry friend too.
Waterproof and Scratch Resistant Fabric
The lucky folk in the sunny states may be buying dog backpacks with roofs to protect their puppers from the sun. Yet those among us who aren't blessed with weather quite as incredible need their backpack to be waterproof in preparation for thankless stormy days. Likewise, if you have an energetic pet who is always up to no good, then ensuring that your backpack is constructed from scratch resistant fabric is a resourceful move.
Imagine being stuffed in a dark, stuffy hole for hours on end finding it difficult to breath. Any Dog Backpack which allows these conditions to occur has been designed without your dog's best interests at heart. All backpacks reviewed in this buying guide are constructed from well-ventilated fabric such as mesh to allow for your dog to look outside and breathe easier.
Taking a dog out with you doesn't actually take up that much space. What does take up a lot of room are all the added extras – the water so they don't get dehydrated, the poo bags for when they go about their business, and the spare collars for when they roll around in mud. For all these bits and bobs, it's helpful to have a few side pockets to organize these knickknacks.

Our Top Pick
So, if we had to choose which Dog Backpack tops the lot out of the fantastic selection proposed today, which one would it be? Pet Gear's I-G02, 5-in-1 Carrier possesses every convenience feature you and your dog have ever dreamed of – times four! It's adaptable five-in-one design allows an owner to slowly find the way their pet wants to be transported without buying all the carriers in the pet shop. And you certainly won't be disappointed by the features dedicated to keeping you comfortable such as the adjustable straps, extra pockets, and telescoping handle. Purchase one and you won't be disappointed.
How to Fit a Dog Backpack - Wiki How
Related Reads
Related Reads