The Best Backpack Dog Carriers in 2022
Last Updated: January 4, 2022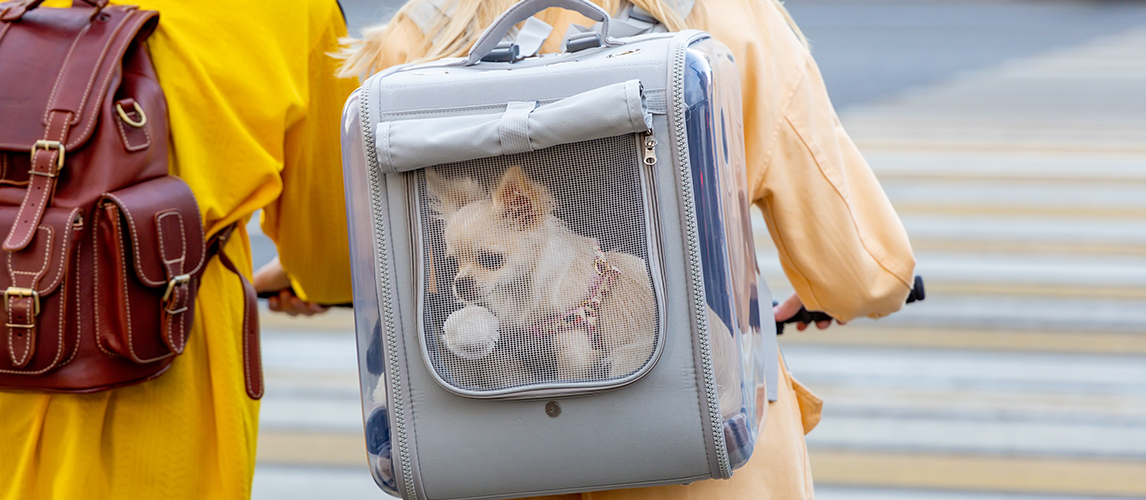 PetSide may earn a small commission from affiliate links in this article.
Learn more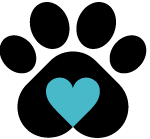 By Petside
Published 13:42 pm
Does walking out your front door and leaving your dog crying behind you break your heart every time? Some small dogs don't have the leg speed or stamina to join their human on their adventures. Or, they're getting older and no longer have the strength to keep up – even though they try.
Yet we have a solution to solve you and your dog's problems. By purchasing one of the top ten dog carriers compiled together in this guide, your dog will now be able to join in on the fun. From traditional pet carriers to bubble backpacks, there's something for everyone!
The Best Backpack Dog Carrier
Best Dog Backpack Carrier Buying Guide
What to Consider When Buying a Dog Backpack Carrier
What size of dog do you have?
Dog backpacks are unfortunately not suitable for bigger doggos out there due to lack of support and for their humans' backs! If your small dog is large for their breed, then consider purchasing one which gives them under belly support instead.
How comfortable is your chosen backpack?
You've selected the perfect backpack for your pooch, tried on the harness, and are ready to go. But throughout the process, it turns out the only variable that you haven't considered is yourself. For a dog to be safe and secure, it's important that their owner is too. By purchasing a backpack with optimal padding and exemplary support, you and your pooch will be ready to hit the road running. Check out our guide on the best dog harnesses.
Have you selected a backpack specially designed for dogs?
Warning: cats use backpacks too! And although your cat and Chihuahua may be the same size, both animals require different supports. Therefore, buying a backpack designed specifically for dogs is the way forward.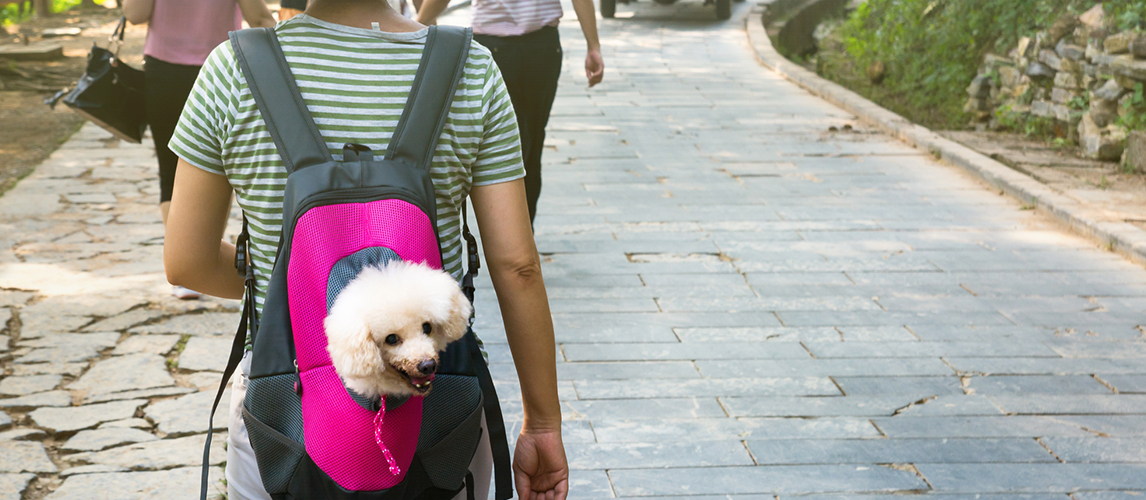 How to Measure Your Dog for a Backpack
Measuring your dog correctly for a backpack is arguably more important than any other step in this process. If not measured beforehand, some dogs can even develop debilitating joint problems like arthritis. Therefore, read very carefully when following the steps below:
Check with your vet if a backpack is suitable for your dog
With reference to the health issues discussed above, some dogs may already have health issues and may not be well enough to be carried around in a backpack. An important side note is never to carry about your growing pup with a backpack, as they're joints are still developing!
Now that the initial cautionary checks are out the way, it's time to start measuring your dog for their new portable mode of transport.
The girth is round the dog's widest part of their chest. To measure, simply place one end of the tape measurer on their spine above the widest part of the chest, with the other hand placing it around their body. We'd advise to measure your dog's girth with them standing up, as them lying down would be a nuisance! Likewise, measuring your dog's girth is the most important step to purchasing the correct backpack size for them.
Next up is to measure around your dog's neck. Again, the widest point – where the neck joins their body – is the location to measure. Many prospective buyers muck up this simple step by measuring like they would for a collar. Don't fall into this trap and stick to the script.
You're nearly there! Obtaining the figure for the length of your dog is pretty self-explanatory: measure from your furry friend's base of its neck to the base of the tail. This is to guarantee that the weight your dog will feel when in their new backpack will congregate near their shoulders rather than their lower back.
Voila! Now it's time to choose a backpack which is comfortable for your dog – not to baggy but not too tight – and enjoy the many adventures you'll now be able to take together.
Desirable Features of a Pet Backpack
With the massive selection of backpacks out there, you may find yourself spoiled for choice. However, the only thing that's important is purchasing a backpack that is not only suitable for yourself, but your furry friend too.
Waterproof and Scratch Resistant Fabric
The lucky folk in the sunny states may be buying dog backpacks with roofs to protect their puppers from the sun. Yet those among us who aren't blessed with weather quite as incredible need their backpack to be waterproof in preparation for thankless stormy days. Likewise, if you have an energetic pet who is always up to no good, then ensuring that your backpack is constructed from scratch resistant fabric is a resourceful move.
Imagine being stuffed in a dark, stuffy hole for hours on end finding it difficult to breath. Any Dog Backpack which allows these conditions to occur has been designed without your dog's best interests at heart. All backpacks reviewed in this buying guide are constructed from well-ventilated fabric such as mesh to allow for your dog to look outside and breathe easier.
Taking a dog out with you doesn't actually take up that much space. What does take up a lot of room are all the added extras – the water so they don't get dehydrated, the poo bags for when they go about their business, and the spare collars for when they roll around in mud. For all these bits and bobs, it's helpful to have a few side pockets to organize these knickknacks.
You may also like our article on Dog Poop Bags.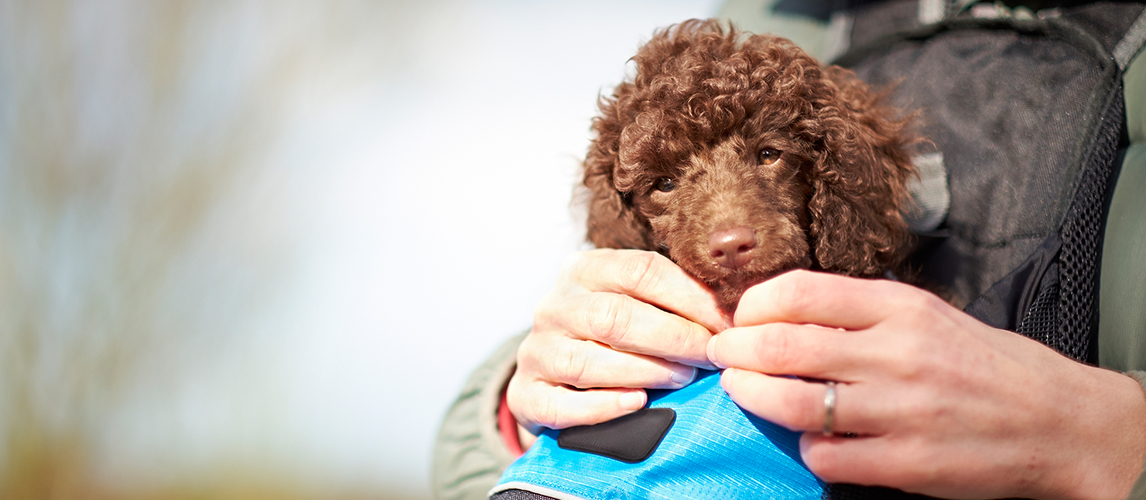 Our Top Pick
So, if we had to choose which Dog Backpack tops the lot out of the fantastic selection proposed today, which one would it be? Pet Gear's I-G02, 5-in-1 Carrier possesses every convenience feature you and your dog have ever dreamed of – times four! It's adaptable five-in-one design allows an owner to slowly find the way their pet wants to be transported without buying all the carriers in the pet shop. And you certainly won't be disappointed by the features dedicated to keeping you comfortable such as the adjustable straps, extra pockets, and telescoping handle. Purchase one and you won't be disappointed.