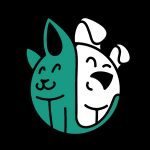 If you are a pet owner, the perils of having water sit in a bowl too long are not new. Especially in cold or harsh weather conditions, water left undrunk poses a risk of freezing cold and could actually become icy and unsuitable for consumption. Many pet product manufacturers have now become acquainted with this issue and have developed a helpful solution in the form of a heated bowl. Heated water bowls keep water warm enough overtime to prevent freezing. These bowls are regulated to keep water at a temperature that is safe and suitable enough for your dog to drink and are great for dogs that mostly prefer to stay outdoors like security, hunting or sled dogs. This article will highlight some of the best water heated bowls suitable for every pet parent.
The Best Dog Heated Water Bowl
K&H Pet Products Heated Water Bowl
See More Reviews

When choosing products for your pet, the first thing that comes to mind is how safe it is. The K&H Pet Products Thermal-Bowl is one of the safest options that emphasize safety while providing a well-designed bowl your pet can drink water from all day long. The bowl itself is thermostatically controlled which means that it will automatically adjust when the temperature changes. This happens via an internal heater that goes off and on when necessary to prevent the water from freezing.
One of the highlights of this bowl is the fact that it still keeps water warm in temperatures as low as -20 degrees Fahrenheit. It is a 5.5 inch steel-coated bowl that is abrasion-resistant. So, even if you have a dog that loves to scratch and gnaw at all sorts, the bowl will stay flawlessly smooth. All the cords and electronics are also safely tucked away inside the bowl which goes a long way to ensure your pet is extremely safe when the product is in use.
Key Features:
5.5 steel coated bowl
Abrasion-resistant
BPA-free
Certified by MET laboratories
Specification:
Brand

K&H Pet Products

Model

2005

Weight

1.1 pounds
Doesn't overheat water
Easy to clean
They exceed US and Canadian electrical safety standards
The cord is not reinforced enough for chewers
Cord reported running a bit short
Reportedly doesn't power off when temperatures rise
Farm Innovators Quart Heated Water Bowl
See More Reviews

The Farm Innovators Company has been in business since 1983. Through the years they have innovatively designed a lot of phenomenal products such as the Farm Innovators Quart Heated Bowl, which is one of their many successfully functional pet products. What makes it really stand out is it's thermostatically controlled function. It is unlikely that users would want to warm their dog's bowl during summer or autumn periods.  Unlike some other heated pet bowls that run all through when switched on, this one doesn't. It smartly adjusts to temperature changes which regulate its functionality. Whenever the temperature is up, the heated water bowl goes off. This is a great advantage as it only stays on when required. It undoubtedly saves users the hassle of manually turning it off. It is also great for users who are conscious of power saving options.
Another great feature is its small portable size. This is great for pet owners with fun-sized dogs or puppies. It has a 1-quart capacity which allows an appropriate amount of water for pets' satisfaction per time and it has been constructed with a smooth and durable plastic material that is designed to last. The durable plastic makes also facilitates an easy washing procedure, and the bowl is reinforced with strong twin walls with an anti-tip construction at the base. A 25w heater is also built-in the bowl to safely and adequately thermostatically warm water and prevents icing, and the 5-foot power cord is reinforced with an 'anti-chew' protector. This makes it safe for your pet and also for this dynamically designed electric dog water bowl.
Key Features:
25W inbuilt heater
5-foot power cord
Reinforced twin wall construction
Thermostatically controlled
Specification:
Brand

Farm Innovators

Model

QT-1

Weight

1 pounds
Turns on only when temperature drops
Water stays liquid
Anti-chew cord perfect for chewers
Colour fades over time
It's not scratch resistant
Petfactors Heated Heated Water Bowl
See More Reviews

It is no mystery that consuming cold water may have some health risks to both humans and animals alike that's why we have mug warmers and tea/coffee options during cold seasons. For pets, they rely on us to provide warm and consumable water to keep them hydrated throughout winter periods. The Petfactors Heated 69 Inch Pet Bowl is a 2.2 pet heated bowl that ensures an all-year round easy access to water, especially during warm seasons. However, when the winter sets in, it gets harder for them to come back to readily warm water. In intense conditions, the water freezes over leaving outdoor pets thirsty and probably dehydrated.
This heated dog bowl features a waterproof on/off switch that allows users' to manually power it. The power switch also has a light indicator that shows users when the heating system is on. In addition to this, there is also an automatic power off option which stops heating to protect the bowl.
Key Features:
2.2 litre capacity
Controls water temperatures from 97-109F
Automatic standby function
Waterproof power button
Specification:
Brand

Petfactors

Weight

2.1 pounds
Anti-skid notches keep this bowl in place
Holds a good amount of water
Long anti-chew cord
Heats a bit too highly
Water evaporates quite quickly
May not fare well with hard water
Allied Stainless Steel Heated Water Bowl
See More Reviews

The Allied Stainless Steel 5-Quart Heated Pet Bowl is definitely one heated water bowl many users would want to have. The design was well thought out and phenomenally executed. This stainless steel bowl stands out from others because of its' versatility.  During the winter season, this electric dog water bowl thermostatically warms water and uses 50w and adequately uses 120 volts for safe and suitable drinking. However, after a long winter season, it's easy to lose the need for a warming element and when temperatures rise, water wouldn't need heating or warming. This bowl remains relevant because it provides users with the option of removing the heating element. Your pet can now enjoy the benefits of a bowl she's already used to. So regardless of the season, this bowl can suitably be used all year long.
Another benefit of the removable unit is that it makes it safe enough to be placed in a dishwasher. Its design helps with easy storage; the power cord can be coiled neatly at the base and conveniently put away. The volume of this bowl is also quite generous. With a 1.25 gallon capacity, it can warm enough water for your pets' satisfaction and the steel make also ensures pets won't damage the material by biting or scratching on it.
Key Features:
Thermostatically controlled
5 Quart bowl with 1.25-gallon capacity
Low wattage
1-year warranty
Specification:
Brand

Allied Precision Industries

Model

SB50

Weight

2.95 pounds
The heating element can be removed
Can be washed safely in a dishwasher
Power cord is chew resistant
Rubber gasket is not durable
Gasket not covered in warranty
Farm Innovators Model P-60 Heated Water Bowl
See More Reviews

This next dog heated bowl runs a size bigger than regular water bowls. It's another spectacular make from the Farm Investors brand with a 6-quart capacity. Dehydration isn't a new occurrence when it comes to pets. It's not just spoken about as much as it should be. Pets need a good amount of water to go through their day well nourished. During winter seasons it gets even more challenging to access water especially in extremely cold climates. If you notice the water starting to freeze over, make use of the farm Innovators Model p-60. This is an inexpensive choice pet parents can use to ensure their dogs are getting enough water.
With its thermostatically controlled heated water bowl, liquids will be kept warm enough to consume at any time. A bonus to this is that it's designed to only function when temperatures are low. This model also has a strong and viable twin wall construction to reinforce its durability. It also works to ensure the bowl doesn't easily tip over.
Key Features:
6-Quart Capacity
Thermostatically controlled
Anti-chew cord
Twin wall anti-tip construction
Specification:
Brand

Farm Innovators

Model

P-60S

Weight

2 pounds
Extremely durable bowl
Has a one year warranty
Mount of water
Reported that the bowl stopped working after sometime
Returns made to the company are paid for by the user
Plastic material makes it susceptible to scratches and bites
Allied Plastic Heated Water Bowl
See More Reviews

If you have a puppy or a small sized dog, this next portable electric dog water bowl would make a great pick. The Allied Plastic 1-Quart Heated Pet Bowl would also work great for users with just one pet. This water bowl is equally thermostatically controlled; it will only come on when temperatures fall below 40 degrees. It does not power off on its own, so users will have to leave it switched on to ensure the water stays warm. On the plus side, it does not consume a lot of power but rather conserves electricity using 30 wattage power to warm water to acceptable temperatures pets are willing to drink.
The size is also compact enough for users who travel during the winter season. It packs and stores easily since the cord can be coiled around neatly at the base. This water heated bowl will adequately keep water from freezing over or becoming icy and handles extremely cold conditions quite well. An in-built heating element is also safely incorporated inside the bowl and unlike some heated bowls that advise against the use of an extension cord, this one doesn't.
Key Features:
Blue vibrant colour
Non-tip construction
In-built thermostat
Anti-cord-chew
Specification:
Brand

Allied Precision Industries

Model

1B

Weight

1.5 pounds
It fares excellently under extremely cold temperatures
Will keep water warm throughout
Users reported it kept water from freezing all season long
Water may evaporate quickly since the device is left on
Not great for bigger dogs
Not scratch proof
Farm Innovators Heated Water Bowl
See More Reviews

The Farm Innovators Heated water Bowl brings another ingenious design. Setting it apart from other dog heated water bowls is an innovative square shaped bowl. This design prevents the bowl from tipping over easily. It's also quite convenient to refill thanks to the wide mouth and square shaped form and offers a 5-quart water capacity it consumes as low as 60 watts of power. This may be higher than what other brands use and seem less economical. On the bright side, the automatic thermostatic regulation will still help users save more energy and the heating element only comes on when necessary. The heater also remains off until temperatures drop below 0 degrees. 
Like most high quality and well-designed heated bowls, the heating element is securely in-built and the heavy duty power cord is chew resistant as the cord is properly reinforced. A strong metal is tightly coiled around the cord to discourage pets from chewing or biting it. Another added bonus to purchasing this model is its versatility. It doubles as a feeder to pets; this means food can also be served in this bowl. Once a little water is added to the bowl, it will heat up the food making it more appetizing.
Key Features:
Thermostatically controlled to work only when necessary
Unique square design
Anti-chew Cord
60 Watts of Power
Specification:
Brand

Farm Innovators

Model

SB-40

Weight

3 pounds
This bowl can also warm food
Square sides allow more than one pet simultaneously
Good non-tip structure
Users reported it isn't durable
The heating element reportedly melted the bottom of the plastic bowl
Users may have to unplug it in the day time
Farm Innovators Heated Pet Bowl
See More Reviews

The Farmers Innovators Heated Pet Bowl with Stainless Steel Bowl Insert is the perfect combination of a plastic and stainless steel make. The exterior is suitably made with plastic while the interior part of the bowl is designed from durable stainless steel and has a 3-quart capacity making this bowl a suitable choice for pet owners with puppies or smaller-sized dogs. Another distinctive feature of this electric dog water bowl is the automatic thermostat. The bowl is thermostatically controlled to work only when required. Even in extremely cold conditions, this 40 wattages heated bowl will keep water from freezing.
Also, as we know how pets love to play with everything in sight, the blue vibrant color also makes it easily visible even in the fog of the morning or on dim days. Overall, this is not a regular bowl; the rubber base keeps it from tipping or skidding. No matter how much your puppies may want it to move, it will adequately stay in place.
Key Features:
40 Watts
Non-skid/tip rubber bottom
3 Quart water capacity
One year limited warranty
Specification:
Brand

Farm Innovators

Model

D-19

Weight

2.5 pounds
The power cord has a heavy duty anti-chew protector
Works in temperatures below zero
Heavy duty anti-chew cord
The capacity reportedly runs smaller
The stainless steel insert is not detachable
Heated Water Bowls for Dogs Buying Guide
Dehydration in dogs is a real and regular thing. If you live in an extremely cold climate, especially during winter, there has to be provision for warm water. In this case, if the water freezes over, the heated bowl will adequately thaw it out. Your pet(s) will be happier when they know there will always be drinkable water available for them throughout the day. There are, however, certain things every pet parent should know before purchasing a heated water bowl.
Features to Look for in a Heated Dog Bowl
A suitable water bowl should be able to hold at least a quart of water. This would be a suitable choice depending on the age, size, and the number of pets you have resident. It is important to take into consideration these factors before purchasing a heated dog bowl.
Stainless steel bowls are actually a better option than plastic or ceramic bowls. They are easier to clean, scratch resistant and won't break over time. Plastic bowls may not fare well in the long run as they are susceptible to cracks or chipping, which is not safe for your pet. Apart from that, plastic is a great alternative when considering the fact that it is a good electricity conductor.
It is important to check how much power the heating bowl consumes. A low wattage bowl would be more conservative and economical. However, depending on how cold it is in your region, a higher wattage may be needed to thaw frozen water.
Ensure the bowl has anti-chew protection; this will stop your dog from chewing into the power cord.

Benefits of Heated Water Bowls
Heated water bowls are a necessity for pet parents living in extremely cold regions. When water is left out for some time during winter, it easily freezes over. The bowl will help thaw out frozen water left overnight so your pet always has un-icy water to drink.
During the winter periods, it gets harder for outdoor pets to find water. Most of the water left out in their bowls either gets too cold or freezes over. An adequate heated bowl will keep water warm and suitable for pets to drink at all times. This ensures that they stay hydrated throughout the winter period.
A heated dog bowl is a convenient option for all pet parents. It is easy to store, portable enough to travel with and economical. Instead of constantly boiling water and waiting for it to cool, a heated bowl keeps water at warm temperatures all through the day. This saves users the time and effort of constantly replacing frozen water.
Sources:
Dog Bowls Are Breeding Grounds For Bacteria - HowStuffWorks
Related Reads
Related Reads