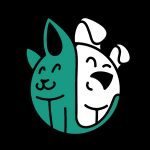 Busy schedules can sometimes make it difficult to maintain a structured feeding routine for your dog. Automatic dog feeders offer a solution to this problem by serving regular meals on your behalf. Traveling for your job or going on vacation will no longer get in the way of  feeding your dog his favorite food every day of the week. Buying the best automatic dog feeder allows you to schedule accurate mealtimes and control portion size at the touch of a button. Below is a list of the top-rated pet feeders available for purchase today.
The Best Automatic Dog Feeder
PetSafe 5 Meal Automatic Dog Feeder
See More Reviews

See More Reviews



The first product on our list is an auto dog feeder that makes scheduled mealtimes a piece of cake. Pet owners who work five days a week need to make sure that their dog is served his meals on time, even if  they are still stuck at the office . The PetSafe 5-meal pet feeder is easy to program and can be used every day, especially if your goal is to help your pooch lose weight. This timed pet feeder is equipped with a digital clock that you can use to schedule morning or evening meals that are served every hour on the dot. Once the timer has been set, the feeder will automatically rotate in order to feed your dog his next fresh batch of kibble. Each section of the tray is large enough for a one cup portion. The tray itself can be placed in the dishwasher for easy, hassle free cleaning. Both manual and automatic programs are available to help owners choose their preferred mode. The PetSafe feeder is suitable for cats and small as well as medium sized dogs.
Key Features:
Battery powered feeder with easy to program digital screen
Dishwasher safe tray divided into five sections
Built-in digital clock and PM/AM settings
Automatic program allows up to four days of scheduled feedings
Each section can accommodate one cup of dry or semi-moist food
Suitable for cats – small and medium sized dogs
Specification:
Brand

PetSafe

Model

PFD11-13707

Weight

3.28 pounds
See More Reviews

See More Reviews



Next on our list is the Petmate café feeder that comes with an easy snap lid and a dish that will never run out of  kibble thanks to the power of  gravity. Pet owners who need to travel for work can use this dog food dispenser to keep their pets fed 24/7.  All they need to do is fill up the gallon with dry food or water by opening the top lid and snapping it shut once they are done replenishing the feeder. The café feeder is available in three different sizes and is made of environmentally sustainable plastic.
Key Features:
Dry food dispenser for cats and dogs
Easy to use – snap lid and easy grab handles
Provides constant flow of food or water to your pet
Ideal for households with multiple pets
Available in three sizes – 3, 6 & 12 pound capacity
Specification:
Brand

Petmate

Model

24615

Weight

1.15 pounds
Arf Pets Automatic Dog Feeder
See More Reviews

See More Reviews



Pet owners who need to keep track of the amount of food consumed by their dogs can use the automatic pet feeder from Arf Pets to keep mealtimes organized, even in their absence. Customized portions of dry kibble can be served up to four times a day by simply setting an alarm using the LCD screen and buttons. You can serve up to 10 portions per meal depending on your dog's nutritional needs. Each portion is 24 ml . The magnetic lid keeps your curious pets from accessing the kibble while the push-to-open lock makes it easy to fill up the dispenser before heading off to work. In addition to the easy lock mechanism, the feeder is also equipped with a recorder that allows you to record a special message that doubles as an invitation for your pooch to come and eat his meal from his kibble-filled  bowl. Each dispenser comes with a DC power cord and can also be powered using 3-D batteries. 
Key Features:
Automatic dog feeder with 1.14 gallon capacity
Allows you to serve customized portions 4 times a day
Built-in alarm and recorder for 10 second meal calls
Can be powered using DC cord or 3-D batteries
Magnetic lock mechanism
Specification:
Brand

Arf Pets

Model

APAFNEW2

Weight

6.6 pounds
SureFlap Microchip Automatic Dog Feeder
See More Reviews

The SureFeed microchip feeder was designed to help owners serve individual meals to their dogs. For example, if you have a dog who is on a prescription diet, then you can serve his meal inside this feeder to prevent other dogs from eating it . All you need to do is program  his microchip number into the smart feeder in order  to provide him with VIP access to his own bowl. Each bowl is large enough for around two cups of dry kibble. This feeder is also compatible with the SureFlap collar tags that can be worn by non-microchipped dogs to help them gain access to their sealed bowl.
Key Features:
Microchip operated feeder
Holds around 2 to 2.5 cups of dry kibble
Ideal for dogs on prescription diet and multi-pet households
Allows you to save up to 32 different microchip numbers
Compatible with internationally used microchips and RFID collar tags
Specification:
Brand

SureFlap

Model

MPF001

Weight

2.2 pounds
PetSafe Healthy Pet Automatic Dog Feeder
See More Reviews

The Simply Feed is another great product from PetSafe and features three customizable settings. Slow feed is great for dogs who are at risk of bloat and vomiting. This setting allows you to schedule small portions of food over a fifteen minute period in order to help them digest their meals better. The Pause feed setting allows you to stop the flow of food any time you want. You can program the feeder to dispense kibble or semi-moist foods 12 times per day or once at 8am and later at 5pm if your pooch needs to cut back on calories. The stainless steel bowl that comes with the dispenser allows you to serve up to 4 cups of tasty kibble and can be easily cleaned in the dishwasher. In addition, the transparent container can store up to 24 cups of food and has a secure locking lid to prevent accidental spillage.
Key Features:
Automatic dispenser with conveyor belt mechanism
Customizable portion size and feeding times
Features Pause, Immediate and Slow feed settings
Includes clock with LCD screen and 5 button navigation
Ideal for small to medium sized dogs
Pet-proof lid and dispenser
Specification:
Brand

PetSafe

Model

PFD00-14574

Weight

4.61 pounds
Qpets Automatic Pet Feeder
See More Reviews

The Qpets automatic pet feeder has not one but six feeding compartments that can be filled with your choice of moist or dry kibble for your pooch. Adding structure and routine to your dog's eating habit can come in handy especially if you have a dog who is always in the mood for more food. Each Qpet feeder is equipped with a digital clock and a built-in recorder so you can record a special message for your pet. You can also use it to schedule 6 feedings within a 24 hour period, especially if you have a busy day ahead of you. This product is battery operated and comes with a lock lid to prevent your dog from gaining access to all six feeding compartments.
Key Features:
Automatic pet feeder with 6 compartments
Programmable timer for setting scheduled meals
Each compartment can hold up to one cup of food
Built-in clock and microphone with speaker
Allows you to record a 6 second message
Specification:
Brand

Qpets

Model

AF-108

Weight

5 pounds
AmazonBasics Self-Dispensing Pet Feeder and Waterer
See More Reviews

AmazonBasics offer your dog a two-in-one bundle so he can dine on his favorite kibble and stay hydrated all day. This bundle is none other than a gravity pet feeder and a waterer that can hold up to one gallon of water. Every time the dishes run low on food and water, the feeders will automatically replenish each bowl. This feature is very practical if you have more than one hungry dog in your household or if you need to travel for a few days and want to make sure that your pets are being regularly  fed in your absence.  This product is available in two convenient sizes. Small feeders can be filled with up to 6 pounds of dry food while large hoppers can accommodate up to 12 pounds of kibble.
Key Features:
Bundle includes gravity feeder and waterer
Kibble storage container with removable lid
Small size can hold up to 6 pounds of kibble – 1 gallon of water
Rubber feet prevents feeder-waterer from skidding
Hand wash only
Specification:
Brand

AmazonBasics

Model

11019/11020

Weight

1.82 pounds
WESTLINK Automatic Pet Feeder
See More Reviews

The Westlink automatic pet feeder allows you to set up four meals per day for your pooch. Portion control is also made possible thanks to the small rotator that is in charge of dispending small amounts of kibble. The digital panel is equipped with different buttons for breakfast, lunch, dinner and a fourth meal as well. All you need to do is choose the meal size and set up the time using the digital clock on the LCD screen. Each portion is around 10 to 12 grams in size . The Westlink feeder is equipped with a built-in infrared sensor that prevents it from dispending kibble if the dish was still full. This model also allows you to record a feeding time message for your pooch and is powered using a USB cord or 3 D batteries. Pressing any two buttons at the same time will help protect the panel from your dog's curious paws.
Key Features:
Dispenses small portions of food
Can hold up to 25 cups of dry food
Programmable via LCD meal setting panel
Can serve up to four meals per day
Equipped with built-in recorder -speaker
Ultra-low power consumption
Specification:
Brand

WESTLINK

Weight

6 pounds
PetSafe Smart Feed Automatic Dog Feeder
See More Reviews

See More Reviews



Using your phone to feed your pooch is possible thanks to the PetSafe smart feeder that allows you to use wireless internet to serve him food from the comfort of your own bed or from your  office. All you need to do is download the application on your phone and begin scheduling meals with customizable portions. This timed pet feeder uses conveyor technology to serve both dry and semi-moist foods with different sizes and textures. You are allowed to schedule up to 12 meals a day and portion size ranges from 1/8 cups to 4 cups. Slow Feed mode  is suitable for fast eaters who are at risk of vomiting and bloat, while the Now Feed option allows you to feed your pooch whenever you want.
Key Features:
Wi-fi enabled feeder with smartphone programming
Compatible with iPhone and Android
Schedules up to 12 meals a day using special app
Features a Slow Feed and Feed Now options
Dispenses most shapes and sizes- dry & semi-moistv
Specification:
Brand

PetSafe

Model

PFD00-15788

Weight

5.65 pounds
Aspen Pet Lebistro Programmable Food Dispenser
See More Reviews
The Aspen automatic dog food dispenser makes scheduling meals easy thanks to its three button feature and LCD screen. You can set the feeder to serve breakfast so you can sleep in  during the  weekend or you can schedule three meals per day. There are two sizes to choose from: small and large. Each small Aspen Pet feeder comes with a plastic hopper that allows you to store up to 18 cups of dry kibble. The twist-lock lid keeps the food fresh and safe from the prying paws of your dog. Lebistro was designed to feed pets of all sizes and its modern design and brushed nickel finish makes it a great addition to your kitchen or living room.
Key Features:
Large LCD screen with 3 buttons for scheduling customized meals
Pet proof lid with twist lock mechanism keeps food fresh
Transparent  hopper helps you keep an eye on kibble levels
Removable bowl – dishwasher safe -top rack
Available in small (18 cups) and large (30 cups) sizes
Specification:
Brand

Aspen Pet

Model

24232

Weight

5.16 pounds
PetSafe 2-Meal Automatic Dog Feeder
See More Reviews

The PetSafe 2-meal automatic feeder allows you to establish an eating routine for your dog. All you need to do is open the food compartment, fill the trays with dry food, close the lid and set the timer. You can easily schedule meals up to 48 hours in advance. Your purchase comes with two removable  food trays with a combined capacity of 3 cups.
Key Features:
Simple turn-to-set timers
2 dishwasher safe tray
Sturdy base prevents feeder from tipping over
Lets you program up to 2 meals within 48 hours
Suitable for small to medium sized dogs
Specification:
Brand

PetSafe

Model

PFD11-13706

Weight

1.23 pounds
WOpet Automatic Pet Feeder Food Dispenser
See More Reviews

The pet food dispenser from WOpet can serve up to four meals a day and gives you the freedom to feed your pet small teaspoon portions for weight control or large 4 cup portions for hungry  pets. You can set up 10 seconds of your voice to let your dog know that his meal is ready. The main food compartment is capable of holding 20 cups of kibble and has a push-to-open lock to keep food fresh and out of reach. Both the feeding tray and compartment are dishwasher safe. This modern auto dog feeder comes in a simple white design that meshes well with other kitchen appliances.
Key Features:
Schedules up to 4 meals per day
Container capable of holding 20 cups of food
Built-in voice recorder
Suitable for dry kibble only
Dishwasher safe tray and container
Specification:
Brand

WOpet

Weight

6 pounds
Old Tjikko Water Feeder for Dogs
See More Reviews

The Old Tjikko water feeder set ensures that your dog remains fed and hydrated all day long. Each waterer comes with a safety twist lock that prevents water from spilling out onto the kitchen floor. It is also BPA free and can be filled with up to one gallon of water. The automatic supply mechanism keeps the tray filled with enough water throughout the day. Both the dispenser and nonslip tray can be easily washed in the kitchen sink.
Key Features:
Food and water dispenser set
Made of BPA free plastic
Dispenses warm or cold water – kibble
Suitable for dogs and cats
Specification:
Brand

Old Tjikko

Model

combo-01

Weight

2.4 pounds
JEMPET Automatic Pet Feeder
See More Reviews

Our final product on the list is the JEMPET automatic pet feeder that was designed to serve up to 5 meals a day in both dry and semi-moist forms. Pet owners who need to schedule meals ahead of time can use the straightforward buttons and blue digital screen to set meals and record a short voice message for their pets. Each feeder comes with five separate dishes, and each dish can hold around one cup of food. The round tray is removable and easy to clean. For multiple day settings, simply set the current time and the first meal time before pressing the Set button for a total of 3 seconds to save your settings.
Key Features:
5 compartment automatic feeder
Allows you to schedule up to 5 meals per day
Can be powered using 4 C batteries or power cable
Suitable for kibble and semi-moist foods
Built-in voice recorder
Specification:
Brand

JEMPET

Weight

4.2 pounds
Best Automatic Dog Feeder Buying Guide
Features to Look for in the Best Automatic Dog Feeder
Premium feeders have many attractive features but none of them are as important as the anti-jam mechanism that prevents food from getting stuck inside the dispenser. Dog owners who are constantly traveling or those who have busy weekday schedules need to make sure that their purchased feeder is equipped with this feature. The last thing anyone wants is to return home to a starving dog  and a clogged dispenser. Many automatic feeders are fitted with a conveyor system with some form of lubrication to help keep the exit point clear at all times.
Another feature worth mentioning is the storage capabilities of your prospective feeder. Some containers can hold up to 30 cups and those can be used by owners who have more than one dog in their household. Others have separate feeding trays that are better suited for individual dogs who are overweight or on a prescription diet. Most premium feeders come with feeding bowls that were designed to receive the different portions dispensed by the feeder.
Not all feeders are compatible with wet food, and some of them have certain specifications regarding kibble size. Others allow you to serve all kinds of kibble and even semi-moist food. It all depends on the brand and the dispensing mechanism. Dogs who prefer a combination of wet and dry can benefit from rotating dispensers that allow you to serve your pooch a different meal each time the alarm rings.
Not all dogs have the exact same nutritional requirements and feeding schedules. Therefore, most automatic feeders were designed to provide owners with several feeding modes.  One of these modes was created specifically to deliver small portions every 15 minutes to reduce the risk of bloat and vomiting in dogs who eat their food in a hurry and without pause. Scheduled meals can also be served at night or twice a day. Dog owners in need of a more flexible schedule can look for feeders that  serve up to 12 meals a day.  Nowadays, smart feeders have their own phone app that owners can use to instantly dispense meals at the touch of a button.
Automatic feeders are supposed to deliver food on time, so they are equipped with a digital clock and timer to help owners work out the best schedule for their dogs. Those who have little time on their hands can opt for feeders with a 24 hour window. Flexible hours mean you get to pick and choose when your dog gets to eat his meals. Look for feeders that automatically save your feeding schedule so you do not have to set the timer and portion size every day.
Removable parts allow for better hygiene since they can be easily washed. Dishes and plastic containers that are dishwasher safe are a plus. Preventing buildup of bacteria is very important, and so is removing any traces of old food before replenishing the bowl or hopper with a fresh batch of kibble. Tinted lids keep sunlight and flies away from food, so purchasing a feeder with a secure lid is highly recommended.

Automatic Dog Feeder Upsides
There are many upsides to having a smart feeding machine in your home. First of all, most automatic feeders were designed to help pet owners with scheduling meals and controlling portions. This reliable method of feeding provides your pooch with a structured routine that is otherwise hard to establish with a hectic work schedule.
Dogs who have zero control over their appetite will treat their food bowl as an all-you-can-eat buffet. Consuming large amounts of food can lead to obesity and other problems.  Using an automatic feeder can help solve this overfeeding issue once and for all. Some dogs lose their appetite when the family  goes away on vacation. Luckily, some auto feeders allow you to record a message for your pooch in order to encourage him to come and eat. Hearing the sound of your voice every time a meal is served can make a world of different to your pet.
Microchip powered feeders ensure that your pooch receives his daily dose of prescription diet, even in your absence. This is one major advantage of having an automatic feeder in a household with more than one dog.
Automatic Dog Feeder Downsides
Battery issues and system malfunctions can sometimes turn automatic feeders into unreliable devices. Batteries eventually run out and must be replaced, but sometimes, this can happen while you are away, which means that your pooch will not receive his daily scheduled meals. Low battery indicators can help you replace those batteries before heading off to work.
Not all feeders are a match for energetic, curious pets who can easily break the container in an effort to reach the rest of their hidden food. Some of them are easy to tip over and have zero protective measures to stop pets from opening the dispenser or pressing the buttons and disrupting their pre-arranged meals.
Some dog owners take advantage of mealtimes in order to bond with their pets. Others prefer a hands-on approach then it comes to serving meals. Automatic feeding machines are viewed as noisy devices that rob owners of the chance to bond with their dogs.
Types of Automatic Pet Feeder
Programmable feeders fall under the electronic umbrella since they are powered using  batteries and power cords. These feeders give dog owners better control over the time and number of portions their  pets are allowed to eat on a daily basis. They can also serve the same programmed meals  over a period of four or five days depending on their size and hopper capacity.
This type of feeder relies on the force of gravity to replenish dishes and provides a regular flow of food all day long. This eliminates the need for structured meals since dogs will be able to access their food whenever they want. Gravity feeders are made of vertical reservoirs that can be used to provide water for your pooch as well.
Best Automatic Dog Feeder FAQ:
Q: What is an automatic dog feeder and how does it work?
A: Automatic dog feeders come in different shapes and sizes. Some brands sell feeders that automatically dispense food using the natural force of gravity while others are powered using batteries or electric cables. Separate food compartments rotate to offer scheduled meals for your dog. Others dispense food from a vertical container and into a receiving bowl.
Q: How do I set an automatic dog feeder?
A: Each model comes with a digital clock and functional buttons that help you plan meals ahead of time. Generally speaking, you need to set the local  time before programming your individual meals one at a time. Each product has its own unique method of scheduling meals, so the best way to avoid mistakes when planning those meals is by referring to the instruction manual that is included in the package.
Q: How many times a day should I feed my dog?
A: Two meals per day is the norm for most dogs. However, breakfast and dinner  are sometimes not enough, especially in the case of puppies who need to be fed small meals throughout the day. Meal number and portion size can also depend on the breed type, age,  health status as well as eating habits. Dogs who suffer from certain medical issues have special dietary requirements as well. Therefore, it is always better to discuss meal number and portion size with your veterinarian so you can develop a customized feeding schedule that is unique to your dog.

Our Top Pick
PetSafe 5-Meal Pet Feeder
Our top pick offers a wealth of features that makes it the best automatic feeder with timer on the market. The PetSafe 5-meal feeder provides hassle free meals that can be planned ahead of time. All you need to do is simply fill the trays with your choice of kibble or moist food and set the times for when your pooch needs to eat. This premium feeder can serve up to 5 meals per day and provides a smart solution for portion control and weight management. This product ticks all the right boxes in terms of quality and ease of use and offers a reliable food source for small to medium sized dogs who will enjoy the perks of having perfectly scheduled meals in your absence.
Sources:
The Latest in Pet Tech - PetMD
How to Care for a Dog - howstuffworks
Related Reads
Related Reads