The Best Automatic Dog Feeders in 2022
Last Updated: January 4, 2022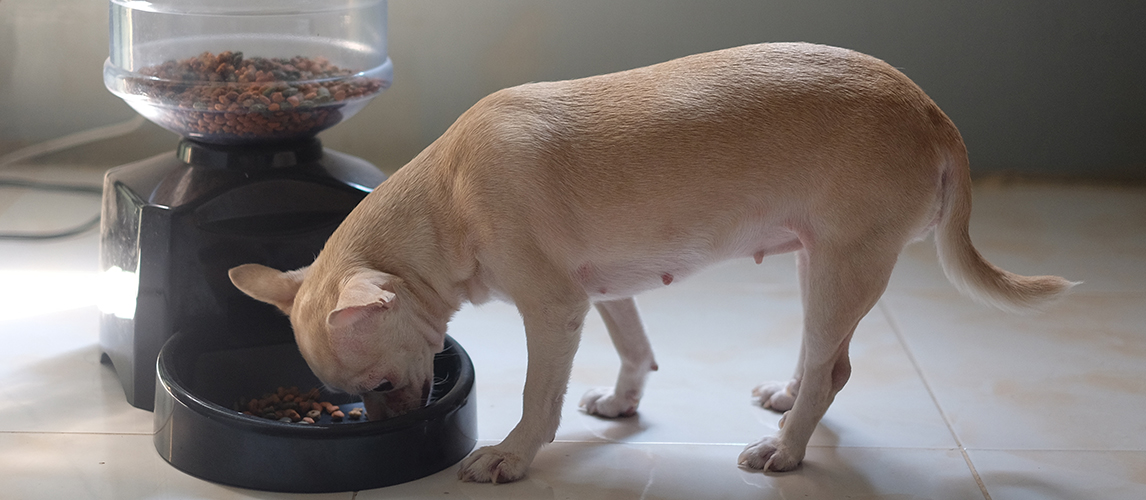 PetSide may earn a small commission from affiliate links in this article.
Learn more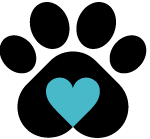 By Petside
Published 09:44 am
Busy schedules can sometimes make it difficult to maintain a structured feeding routine for your dog. Automatic dog feeders offer a solution to this problem by serving regular meals on your behalf. Traveling for your job or going on vacation will no longer get in the way of  feeding your dog his favorite food every day of the week. Buying the best automatic dog feeder allows you to schedule accurate mealtimes and control portion size at the touch of a button. Below is a list of the top-rated pet feeders available for purchase today.
The Best Automatic Dog Feeder
Best Automatic Dog Feeder Buying Guide & FAQ
Features to Look for in the Best Automatic Dog Feeder
Premium feeders have many attractive features but none of them are as important as the anti-jam mechanism that prevents food from getting stuck inside the dispenser. Dog owners who are constantly traveling or those who have busy weekday schedules need to make sure that their purchased feeder is equipped with this feature. The last thing anyone wants is to return home to a starving dog and a clogged dispenser. Many automatic feeders are fitted with a conveyor system with some form of lubrication to help keep the exit point clear at all times.
Another feature worth mentioning is the storage capabilities of your prospective feeder. Some containers can hold up to 30 cups and those can be used by owners who have more than one dog in their household. Others have separate feeding trays that are better suited for individual dogs who are overweight or on a prescription diet. Most premium feeders come with feeding bowls that were designed to receive the different portions dispensed by the feeder.
Not all feeders are compatible with wet dog food, and some of them have certain specifications regarding kibble size. Others allow you to serve all kinds of kibble and even semi-moist food. It all depends on the brand and the dispensing mechanism. Dogs who prefer a combination of wet and dry can benefit from rotating dispensers that allow you to serve your pooch a different meal each time the alarm rings.
Not all dogs have the exact same nutritional requirements and feeding schedules. Therefore, most automatic feeders were designed to provide owners with several feeding modes. One of these modes was created specifically to deliver small portions every 15 minutes to reduce the risk of bloat and vomiting in dogs who eat their food in a hurry and without pause. Scheduled meals can also be served at night or twice a day. Dog owners in need of a more flexible schedule can look for feeders that serve up to 12 meals a day. Nowadays, smart feeders have their own phone app that owners can use to instantly dispense meals at the touch of a button.
Automatic feeders are supposed to deliver food on time, so they are equipped with a digital clock and timer to help owners work out the best schedule for their dogs. Those who have little time on their hands can opt for feeders with a 24 hour window. Flexible hours mean you get to pick and choose when your dog gets to eat his meals. Look for feeders that automatically save your feeding schedule so you do not have to set the timer and portion size every day.
Removable parts allow for better hygiene since they can be easily washed. Dishes and plastic containers that are dishwasher safe are a plus. Preventing buildup of bacteria is very important, and so is removing any traces of old food before replenishing the bowl or hopper with a fresh batch of kibble. Tinted lids keep sunlight and flies away from food, so purchasing a feeder with a secure lid is highly recommended.
Related Post: Dog Food Containers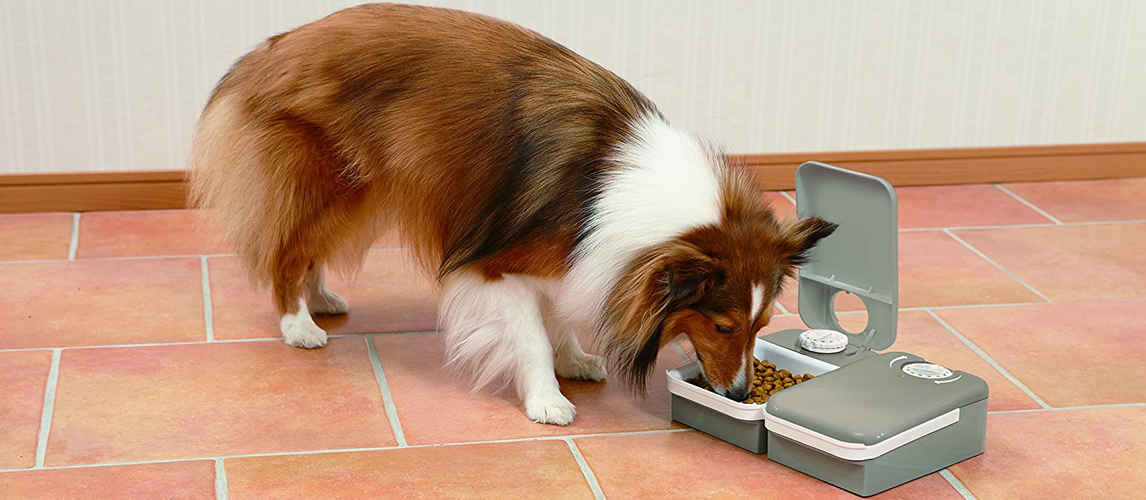 Automatic Dog Feeder Upsides
There are many upsides to having a smart feeding machine in your home. First of all, most automatic feeders were designed to help pet owners with scheduling meals and controlling portions. This reliable method of feeding provides your pooch with a structured routine that is otherwise hard to establish with a hectic work schedule.
Dogs who have zero control over their appetite will treat their food bowl as an all-you-can-eat buffet. Consuming large amounts of food can lead to obesity and other problems. Using an automatic feeder can help solve this overfeeding issue once and for all. Some dogs lose their appetite when the family goes away on vacation. Luckily, some auto feeders allow you to record a message for your pooch in order to encourage him to come and eat. Hearing the sound of your voice every time a meal is served can make a world of different to your pet.
Microchip powered feeders ensure that your pooch receives his daily dose of prescription diet, even in your absence. This is one major advantage of having an automatic feeder in a household with more than one dog.
Automatic Dog Feeder Downsides
Battery issues and system malfunctions can sometimes turn automatic feeders into unreliable devices. Batteries eventually run out and must be replaced, but sometimes, this can happen while you are away, which means that your pooch will not receive his daily scheduled meals. Low battery indicators can help you replace those batteries before heading off to work.
Not all feeders are a match for energetic, curious pets who can easily break the container in an effort to reach the rest of their hidden food. Some of them are easy to tip over and have zero protective measures to stop pets from opening the dispenser or pressing the buttons and disrupting their pre-arranged meals.
Some dog owners take advantage of mealtimes in order to bond with their pets. Others prefer a hands-on approach then it comes to serving meals. Automatic feeding machines are viewed as noisy devices that rob owners of the chance to bond with their dogs.
Related Posts: Dog Bowls and Elevated Dog Bowls
Types of Automatic Pet Feeder
Programmable feeders fall under the electronic umbrella since they are powered using batteries and power cords. These feeders give dog owners better control over the time and number of portions their pets are allowed to eat on a daily basis. They can also serve the same programmed meals over a period of four or five days depending on their size and hopper capacity.
This type of feeder relies on the force of gravity to replenish dishes and provides a regular flow of food all day long. This eliminates the need for structured meals since dogs will be able to access their food whenever they want. Gravity feeders are made of vertical reservoirs that can be used to provide water for your pooch as well.
Our Top Pick
Our top pick offers a wealth of features that makes it the best automatic feeder with timer on the market. The PetSafe 5-meal feeder provides hassle free meals that can be planned ahead of time. All you need to do is simply fill the trays with your choice of kibble or moist food and set the times for when your pooch needs to eat. This premium feeder can serve up to 5 meals per day and provides a smart solution for portion control and weight management. This product ticks all the right boxes in terms of quality and ease of use and offers a reliable food source for small to medium sized dogs who will enjoy the perks of having perfectly scheduled meals in your absence.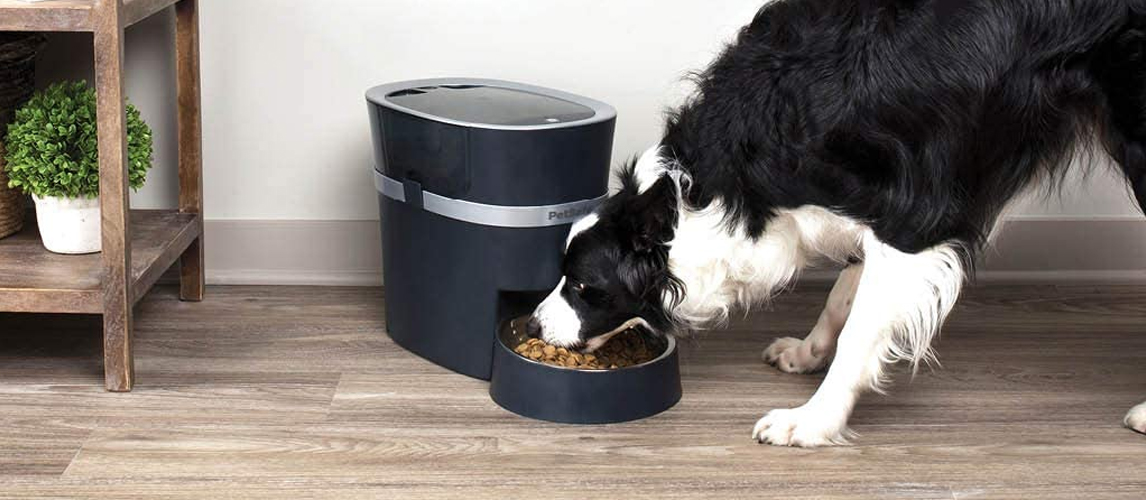 FAQ
Q:

What is an automatic dog feeder and how does it work?

A:

Automatic dog feeders come in different shapes and sizes. Some brands sell feeders that automatically dispense food using the natural force of gravity while others are powered using batteries or electric cables. Separate food compartments rotate to offer scheduled meals for your dog. Others dispense food from a vertical container and into a receiving bowl.
Q:

How do I set an automatic dog feeder?

A:

Each model comes with a digital clock and functional buttons that help you plan meals ahead of time. Generally speaking, you need to set the local  time before programming your individual meals one at a time. Each product has its own unique method of scheduling meals, so the best way to avoid mistakes when planning those meals is by referring to the instruction manual that is included in the package.
Q:

How many times a day should I feed my dog?

A:

Two meals per day is the norm for most dogs. However, breakfast and dinner  are sometimes not enough, especially in the case of puppies who need to be fed small meals throughout the day. Meal number and portion size can also depend on the breed type, age,  health status as well as eating habits. Dogs who suffer from certain medical issues have special dietary requirements as well. Therefore, it is always better to discuss meal number and portion size with your veterinarian so you can develop a customized feeding schedule that is unique to your dog.