The Best Dog Ramps in 2022
Last Updated: January 4, 2022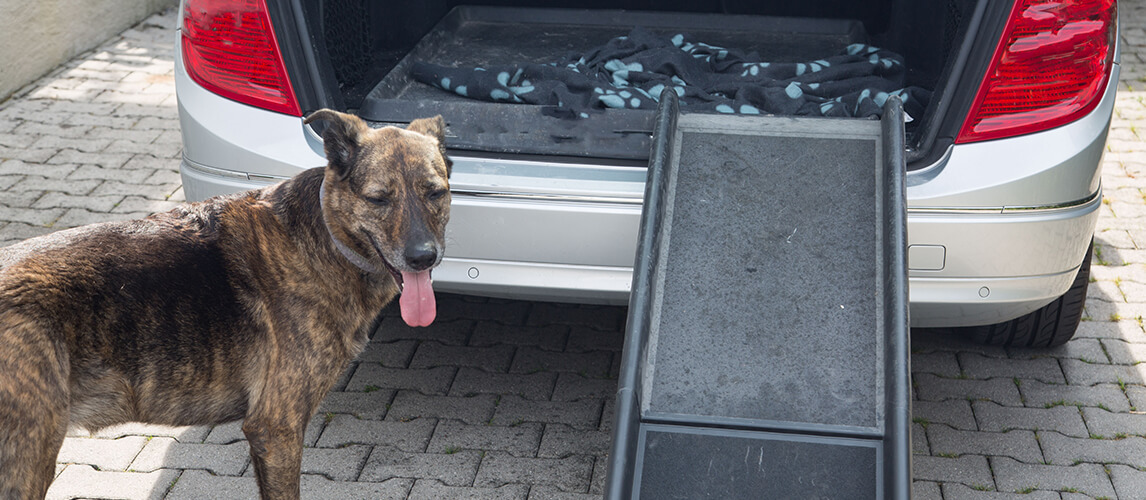 PetSide may earn a small commission from affiliate links in this article.
Learn more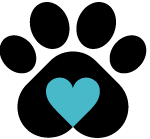 By Petside
Published 12:01 pm
Getting your dog down from your car or SUV can be challenging if the drop is great. The jump can be hard on your pooch's joints, particularly if they suffer from a condition like arthritis. And if you try to lift them down yourself, this can be tough on you, especially if you have a bigger-boned hound! A dog ramp presents the ideal solution. These are lightweight, easy to use, and don't require much effort to teach your dog how to use them. But as ever, there are a lot of different options out there, so we are here to simplify the task of choosing with our buying guide of the best dog ramps.
The Best Dog Ramp
Best Dog Ramp Buying Guide & FAQ
What to Look for in a Ramp for Dogs
The material of the folding dog ramp is important in its longevity, performance, and traction. Also, check out sturdiness, particularly if you have a larger dog. As for the material covering the ramp, is it easy for your pet to grip?
Many dog ramps are designed to support the weight of all pooches, but you should always check this. Plus, you will need one with a bigger weight limit if multiple dogs will be using it at once. Also, consider the weight of the ramp itself as a lighter one is easier for you to use.
Check out any relevant safety features in the ramp for dogs such as safety rails, traction, reflective tape, and locking mechanisms. Rubber foot grips will help to keep the ramp in place when it is being used.
Since you are going to be taking the ramp in the car a lot of the time, you don't want it taking up a huge amount of space. Look for a foldable design that saves space or a telescopic version that extends and retracts as required.
Take a look at our review of Wheelchairs for Dogs for more options.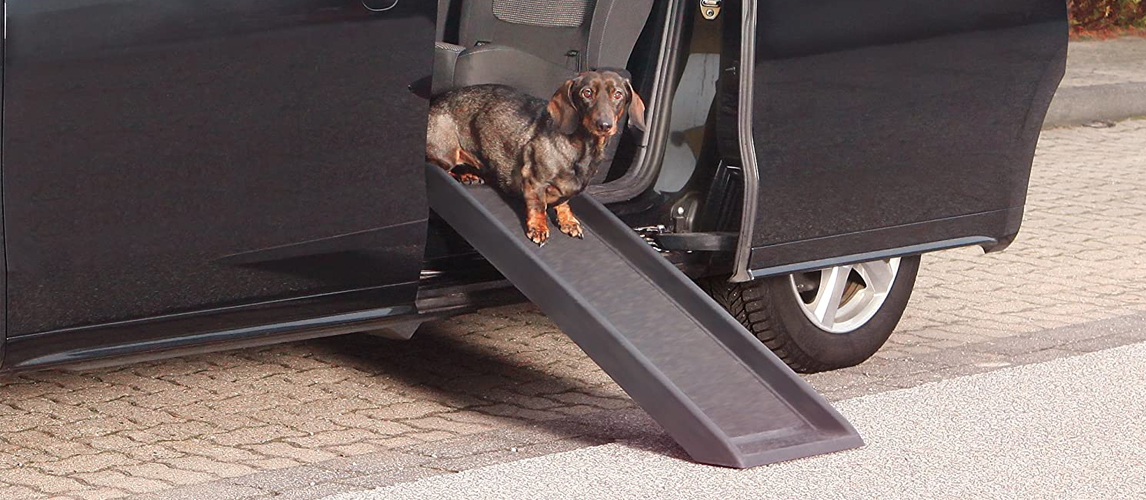 Why You Should Use a Dog Ramp
Protect your dog (and yourself) from injury
The most obvious reason why you would want to use one of these dog ramps is that it serves to protect your dog from injury that can be caused by jumping and landing – particularly on hard surfaces. This is especially important in older dogs, injured pooches, or those who are suffering from conditions like arthritis. But the injury possibilities aren't only limited to your canine companion. You could also do yourself damage – especially if your dog is on the larger size and you have to continually lift them up and down.
Another common reason why it is worth using a dog ramp is that they provide a convenient solution to a problem. Not only are they easy to use, but they also don't take up much room in storage. For example, you can just fold one up in your car and have it ready to go when required or keep one in a cupboard for when your dog wants to get up on higher furniture.
Many dogs enjoy being on higher surfaces, but some of the smaller ones are simply unable to access them. A dog car ramp gives your dog the ability to get to places that they never would be able to otherwise.
Types of Dog Ramps
There are a few main types ramps for dogs that are worthy of your consideration, all with their own individual set of pros and cons
First, you have the ramps that come in a folding style. These are a common choice, come with hinges, and are often made of sturdy materials. They are popular due to their reliability, affordability, and portability. However, if one of the hinges fails, the whole thing will not work safely.
Ramps that come in a telescopic style are designed to slide out to and extend. These are also very popular as they are lightweight, convenient, and portable. However, they do have a reliance on the moving parts working, they are not as strong as other varieties, and they can sometimes be noisy.
Permanent/semi-permanent ramp
Some ramps cannot be folded or telescoped, and these are often amongst the toughest and most durable ones. However, they don't have the convenience and portability factors. And permanent ramps can be bolted in place like the back of a pickup. If you always plan on using the ramp in the same place, they may be an acceptable choice, but otherwise, you may prefer one of the other options.
Check out our guide on Dog Boat Ramps for more info.
Our Top Pick
Our number one pick is a highly popular walking ramp that offers traction in different weather conditions. When your pet is not using it, you can fold it in half for easy storage. Made of advanced composite plastic, it can hold weights of up to 500 lbs. The type of material means that it will not corrode or rust, and it can be easily cleaned using water and soap. Cut-out handles on either side make it straightforward to maneuver.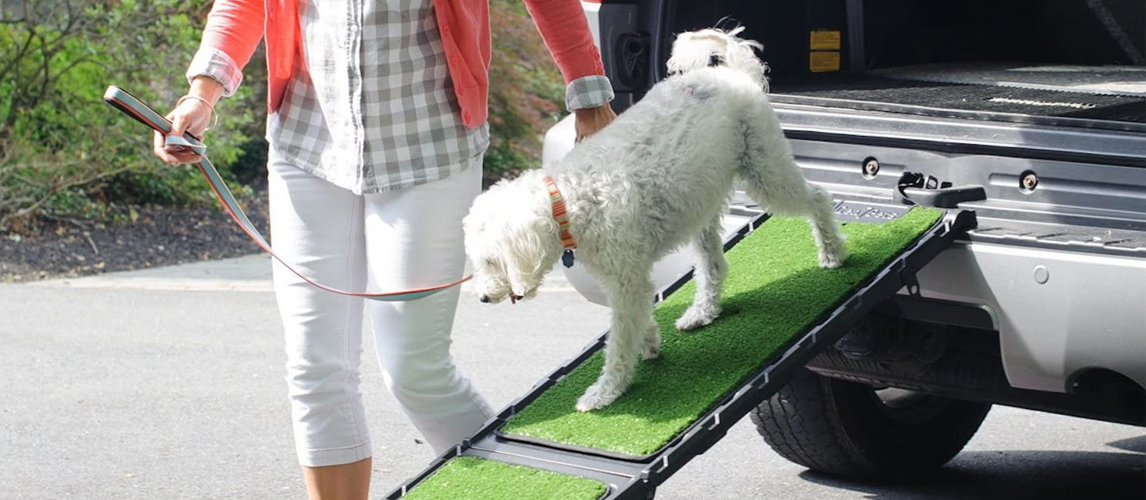 FAQ
Q:

What is a dog ramp?

A:

Dog ramps are designed to help your dog get down from high surfaces – usually vehicles, but perhaps furniture as well. Made from different materials, they work as you would expect a ramp to. You simply put one end on the high surface and the other on the floor and your dog walks on it as normal. This prevents any strain or pressure that could be put on your pooch's joints through jumping and is particularly useful for older dogs or those with limited mobility for other reasons.
Q:

How to know if a dog ramp is safe for my dog?

A:

Choose a dog ramp for a bed that will support your dog's size and weight, as well as one that is easy to use. When using a dog ramp, you should follow all recommended safety advice. You need to choose a flat and even surface put the feet in a stable position, and lock it in place. You should train your pooch to use the ramp to reduce the risk of an injury occurring by falling. Supervise your dog at all times as many of them tend to jump off the ramp rather than walking all the way up or down. You can also guide them down if required.
Q:

Can I use a dog ramp in a pool?

A:

Some dog ramps are suitable for swimming pool use, as long as it remains stable and is the right length. You may need a separate mechanism to keep it firmly on the edge of the pool. If you don't want your pooch to join you for a swim, it may be better to get a special doggy pool instead. Ideally, you need to choose a ramp that is corrosion resistant. Otherwise, it will limit how much you can use the dog pool ramp. Find out more about dog pools here.