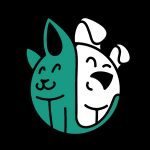 The sight of a pup merrily enjoying a ride in a bike trailer is always going to raise a smile but there's much more to these canine chariots than a quick blast around the block. More and more pet owners are turning to these super practical trailers to ensure their pets get the fresh air and adventures they deserve.
While a dog bike trailer can enable an avid cyclist to bring their canine chum along for the ride, they are also a wonderful way to enable a less mobile, ageing or ailing dog to still get some quality outdoor time. Whether that's as a quick transport to the local park or as an alternative way to give an immobile pet their daily 'walk', there's a pet bike trailer for all occasions.
To help, we've tracked down some of the best dog bike trailers currently out there, so you can confidently choose the right cycle cart for your canine friend.
Best Dog Bike Trailer
InStep Double Seat Dog Bike Trailer
See More Reviews

See More Reviews



Ok, this is not strictly a dog bike trailer but as a decent kid's tow trailer at a good price, there's no reason why it couldn't be used for short journeys with your pet. Designed to hold a little one up to 40 pounds, there's scope for the InStep to also be used for a small dog. And the hitch is universal so should fit pretty much all mainstream bikes. As a small but solid bike trailer, all the key features are there: 16-inch air tires, harness security points, safety flag and solid but lightweight frame. Add in a 2-in-1 canopy which acts as both a bug screen and a weather shield with enough mesh panels and side windows and you have everything you need to keep your pup, safe, comfortable and secure. 
Key Features:
Aluminum framed carrier with 40-pound capacity
16-inch pneumatic tires for a smooth ride
Five-point harness and safety flag
Folding frame for quick and easy assembly
Bug screen, weather shield and rear vent window
Specification:
Brand

InStep

Model

12-QE104A

Weight

25.3 pounds
Schwinn Rascal Dog Trailer
See More Reviews

See More Reviews



Compact, versatile, safety conscious and able to cope with a pet up to 50 pounds and all for under $100, the Schwinn Rascal easily hitches up as our Best Choice dog bike trailer.
What's immediately noticeable about the Rascal Pet Trailer is how easily it is to attach to your bike and despite its price, just how roomy and 'specc'd' it is. Best suited for small to medium sized dogs, with the Rascal they will get an impressively comfortable ride. A tough liner plus mesh side windows and a roll down top gives your pup all the ventilation he needs while the two air-filled tires are sized large for a higher profile and a smoother ride.
Extra features include an internal, adjustable leash, bug screen, bright orange styling and a pop-up safety flag.  The aluminum frame is also lightweight but strong enough for regular use, and it folds down for easy storage when not in use. You get a lot of value with this Schwinn bike trailer without being short-changed on build quality or style.
Key Features:
G Folding aluminum frame and quick release wheels
Air-filled tires with a higher ground clearance
Quick universal hitch to most bicycles
Rear door for fuss-free entry and exit
Mesh sides, bug screen and safety flag
Specification:
Brand

Schwinn

Model

13-SC315

Weight

25.9 pounds
See More Reviews

See More Reviews



Yes, it is just shy of $400, but there's no denying the build quality or all-round pooch carrying performance of the Burley Tail Wagon. Sized to take a medium dog of up to 75 pounds and with bags of features to keep them happy, this is a fantastic travel pod for the older and less mobile dog whose heart is still in their daily walks.
Easy to set up, the sturdy, lightweight aluminum frame has 16-inch quick release alloy wheels and a fast-action folding system, making it a great option for short trips or popping in the car for further afield travels. It hitches to most bikes without any fuss and there's a flip-down tailgate for quick pooch loading. Inside, there's a decent amount of room, although long bodied dogs may find it a little cramped when turning around. But once inside, your pup will be cozy and protected, thanks to the all-weather cover and four-sided mesh for ventilation. A premium dog bike trailer that can also be converted into a more conventional dog stroller.
Key Features:
Sized to take pets up to 75 pounds
Easy to fold aluminum frame with flip down tailgate
All-weather cover with waterproof zippers
16-inch quick release alloy wheels
Removable floor for easy cleaning
Specification:
Brand

Burley Design

Model

947104

Weight

28.7 pounds
Solvit Dog Bicycle Trailer
See More Reviews

There's a solid look to the Solvit Houndabout, and a spacious ride for most medium dogs up to 50 pounds. Comfort is the buzz-word for this dog bike trailer which justifies its mid-range price tag. Aluminum-framed with a waterproof floorboard and sides, mesh windows and a roll top sunroof ensure your pooch gets all the fresh air they need. A rear entry panel helps for exit and entry and the hitch is nice and quick. We also like the oversized, 20-inch air filled wheels to suck up all the lumps and bumps out of your pet's ride. Ideal for less mobile pets or for transporting your dog to their exercise site, the Houndabout is also sturdy enough for taking your pup on your daily bike ride. Additional features include plenty of pockets for his human's stuff and a removable, washable cushion.
Key Features:
Collapsible aluminum frame for dogs up to 50lbs
Sides made from 600d polyester with waterproof floor
20-inch air filled tires for a comfy ride
Safety leash, side and wheel reflectors
Mesh side screens plus a sunroof
Specification:
Brand

Solvit

Model

62395

Weight

25 pounds
Aosom Elite Dog Bike Carrier
See More Reviews

For the outdoor types, the Aosom Elite is a 2-in-1 dog carrier that can be used as a bike carriage or as a jogging trailer. Its clever design and build make the Aosom Elite Pet Bike Carrier great value for money and will take a bike ride or a road run in its large wheel stride. The pooch capacity is decent too – with room for a dog up to 66 pounds. With a bicycle hitch included, the Aosom should easily connect to most bikes, while the connector doubles up as a handle to push the trolley as you jog so your pet can be with you as you exercise. It's also a good option for a little retail therapy en-route as there's storage space behind the main seat. Add to the mix a removable clear plastic cover, zippered mesh panels and leash hook inside to secure your pet and you get a lot of dog bike trailer for your money.     
Key Features:
Use as a bike trailer or hand pushed jogger
Made for dogs up to 66 pounds
Easy set up and fold down frame design
All-weather cover and mesh side and front panels
Extra storage space behind the main seat
Specification:
Brand

Aosom

Model

5663-0062

Weight

32 pounds
DoggyRide Mini Dog Bike Trailer
See More Reviews

For the smaller pooch with a big ride attitude, check out the equally sprightly Mini Dog Bike Trailer from DoggyRIde. Designed for dogs up to 15 inches (shoulder height) this is a small but perfectly formed bike trailer which means your little fellow needn't miss out on all the fun. It's strong too, thanks to its powdered steel frame and 600 denier nylon panels, which include UV resistant mesh to the front and side so your pup doesn't miss a thing. There's also a front rain screen to keep him nice and dry as you pick up the biking pace. Your dog will also be safe and secure inside his mini trailer, thanks to the steel tow bar arm, universal bike hitch, safety flag and internal leash set up. And, for when the weather is kind or your pup just wants a view of the road as you ride, just roll back the top sunroof for a wind in his flapping ears experience!
Key Features:
Mini trailer designed for smaller dogs up to 15 inches
Powdered steel frame and durable nylon panels
UV resistant mesh windows and protective rain screen
One-pin quick release for easy storing
Safety flag, universal hitch and leash attachments
Specification:
Brand

DoggyRide

Model

DRMNTR02-GR

Weight

20 pounds
Best Choice Products Dog Bike Trailer
See More Reviews

With three wheels, back handle and bike hitch, this pet stroller from Best Choice is a versatile option for when you want to move between jogging, walking and biking. For a pooch that has limited mobility due to age or health, this trailer means you can quite literally take your pet wherever you go!
This dog trailer also looks smart, with its red outer cover and complementary black styling. The frame is steel so very solid and the whole trailer can handle a pet up to 66 pounds. Two large air filled back wheels, and the smaller front directional wheel makes handling the Best Choice a breeze. Inside your pet has a removable cushion and plenty of space to see, thanks to the large mesh windows and roll back cover. For around $150 you get a great looking trailer that enables your pup to have the freedom and outdoor time he needs.
Key Features:
Lightweight steel frame holds up to 66 pounds
Water-resistant polyester outer for weather protection
Handle and hitch for walking, jogging or biking
Three-wheel system for a smooth, easy ride
Wheel and side reflectors plus safety flag
Specification:
Brand

Best Choice Products

Model

SKY1760

Weight

37 pounds
See More Reviews

If you have a large pooch that is struggling to get out and about, then this bike trailer from Sepnine could well be your answer. Well-priced and equally well-built, this sturdy dog bike trailer can hold an animal weighing up to 88 pounds. For a comfortable ride for the larger dog there are two 20-inch rear wheels with a high ground clearance and a small front wheel for smooth control. The universal hitch will easily connect to most 24-28-inch frame bikes and the large front window means you can get a good view of your pooch as you ride.
Mesh side panels, roll back front, removable floor and a safety flag completes the picture, and for around $130 you get a lot of bike trailer for your money which both you and your faithful friend will enjoy.
Key Features:
Designed for the larger pup – up to 88 pounds
Three-wheel system for control and smooth ride
Clear front door with wind and rain protection
Hitch works with most 24 and 28-inch bikes
Safety leash, wheel reflectors and safety flag
Specification:
Brand

Sepnine

Model

20303L-D02

Weight

38.6 pounds
Aosom Elite II Dog Bike Trailer
See More Reviews

For the heavier dog or for a couple of small, inquisitive ones who need a little leg up on their outing, you can't really go wrong with the Elite II from Aosom.
This three-wheeled trailer is perfect for both biking and jogging with your pooch and the space, cover and lightweight steel frame will keep them comfortable and protected. The front wheel can be fixed for jogging or left in swivel mode for a simple stroll, while the 'A' bike hitch fits most bikes. The large 20-inch back wheels with suspension are the secret to its life on the road, with a smooth ride as it rolls over the small lumps and bumps. To keep you both safe, there's a flag on a 6.5-foot pole and plenty of reflector strips on the wheels and trailer sides. What we also like about the Elite is the three entry and exit points to the carriage, meaning you can get even the wriggliest and excited pup safely in and out.
Key Features:
Three-wheel trailer for larger or multiple dogs up to 88lbs
Converts from stroller, to jogger to bike trailer
'A' hitch fits most bikes
20-inch back wheels with suspension for a smooth ride
Three-door entry system for ease and convenience
Specification:
Brand

Aosom

Model

5663-1290

Weight

37 pounds
DoggyRide Novel Dog Bike Trailer
See More Reviews

The second premium priced product in our best dog bike trailer review, the
Novel is a lux carriage for the more discerning pooch. The styling looks great on this bike trailer and there is a lot to like, even at its $350-ish price point. But do you get value for money? If luxurious pet products that are well made and treat your pooch to a style he is accustomed to are your thing, then we say yes.
First up, it is impressively lightweight yet can accommodate a large dog of up to 110 pounds with relative ease. The large spoked wheels give excellent ground clearance and should easily absorb or pass over those road lumps and bumps. The trailer body is a delight, plenty of protection as well as mesh windows for ventilation as well as a good view for your pup. With a roll back sun roof, large entry point and even a padded headrest and your canine will be kicking back and traveling in style. We also like the way the trailer has been designed to fold down or put up in an instant and can double up as a camping crate for when your day's adventures are done.
Key Features:
Lightweight aluminum frame /stainless steel spoked wheels
Designed to carry the larger dog – up to 100lbs
Padded front headrest for your canine passenger
Zip on side window rain protection screens
Converts to a stroller or camping crate
Specification:
Brand

DoggyRide

Model

DRNVTR13-GR

Weight

30 pounds
Best Dog Bike Trailers Guide & FAQ
Features to Look for in a Dog Bike Trailer
If you're putting your pooch into a trailer, you need to make sure it will keep him comfortable, safe and happy. When selecting the trailer that's right for you both, check out the following:
You need to get a trailer that's going to last the distance, so durability is essential. How a dog bike trailer is constructed and what it's made from is going to make all the difference.  Look at the material used for the trailer frame – aluminum is lighter but less durable than stainless steel. If possible, opt for a trailer that also has a solid floor rather than a fabric bottom, as it will provide more support for your pet. And when it comes to the side panels, you need to match it to your dog's size and behavior: mesh panels are more breathable but will tear easily if your pooch is a scratcher or becomes unsettled.
While some dog bike trailers may state they are a universal fit, always check it will work with your bike model as you need to ensure the trailer fits accurately, safely and securely every time you go out.
It may look big enough for your pet but double-check the capacity of your chosen dog bike trailer to ensure it can take his weight. Lighter trailers made from aluminum and fabric may be less able to carry his bulk, especially if he is a larger breed. Also measure his length, height and width and check against the dimensions of the trailer.
Opt for a suspension system if you can as this will create a smoother ride for your travel-happy canine. The trade-off is that it will add a little more weight to the trailer but if you're regularly taking your pooch off-road then it's worth the extra pedal effort to keep him comfortable.
Always opt for air-filled aluminum-frame wheels rather than solid plastic tires – this gives the most comfortable ride. Also consider the type of terrain you plan to mostly ride on as trailers with larger wheels can give a higher clearance over all those bumps.
You want your four-legged friend to travel in style, so do check out any additional accessories that may be on offer. Useful add ons to consider include interior dividers (for two dogs traveling at once), kick stand for additional support at the front, safety flags, external pockets and bug screens.
Know your budget and go for the best dog bike trailer you can afford without busting your bank account. When setting your budget, consider how often you will use the trailer, and the type of terrain it will be used on.

Why Use a Bike Trailer for Your Dog?
There are real and practical reasons why a bike trailer is a good option for your dog. If you're very active and love to cycle, bringing your dog with you along for the ride can be a blast for you both, especially if they're not quite fit enough to run alongside.
If your dog is getting older and has mobility issues or has recently been sick or injured and still needs to recover, a dog bike trailer is an excellent way of getting them out and about in the fresh air during his 'crate confinement' time.  And if your dog is older and can still be mobile but distance to a walk site is an issue, then pop them into the trailer to get him to the park, and he can still enjoy a stroll without getting exhausted.
Dog Bike Trailer Safety Tips
All pets can be unpredictable so when using a dog bike trailer, it's important to take precautions to keep both you and your pet safe.
Always secure your dog to the inside of the trailer. Not only will this keep him safe and where he should be, but if he's in the center of the trailer, it makes things easier to balance and pedal.
Wear the essential safety equipment
Don't neglect your own safety, pop on that bike helmet. Also, make sure you and your trailer are always visible, especially in lower light, so pack on those reflective armbands, tabards and dog collars. Add reflective lights and strips to your trailer too, if they've not already got them.
You may be going off road, but that doesn't mean you should be seeking out the thrilling lumps and drops, you have a dog onboard! Always follow the smoother paths and avoid those bumps; even if your mountain bike is the toughest one the road, your trailer and your dog have not been designed to follow.
Although bike trailers are not that heavy, the total mass of you, your bike, dog and trailer mean it will take longer to stop, so factor this in when you prepare to come to a halt by braking sooner and allowing more distance to finally stop.
Take a corner too sharply and there's a good chance your dog trailer will pull you off balance or even tip over. Always be mindful of the precious cargo you are pulling and take your time, read the road conditions and plan ahead. Then adjust your riding style, braking and maneuvering accordingly to keep you all upright and safe.
Train Your Dog to Ride in a Pet Bike Trailer
A ride in a dog bike trailer is not the most natural thing in the world for your pet, so take your time to introduce him to his new chariot:
Place the trailer where he can see it, smell it and watch what you are doing. Encourage him to explore it by placing toys or treats inside so he can get used to sitting inside.
Now take it outside yard and attach it to your bike. Encourage your pet to get back into the trailer and sit while it is not moving. Praise and reassure him.
With your pet sitting in the trailer, clip him on to the safety strap and manually push your bike and the trailer around so he can get used to the movement. Repeat this over a few days until you think he is ready to go for a short ride.
Get on your bike! Take your pooch for a short ride, ensuring he is secured inside. Pick a smooth, straight route that's not too busy and avoid bumps, lumps or sudden stops. Praise frequently and reward with yummy treats.
If he is doing well, go for more rides, making each one longer each time – until you are both a total bike trailer double act.
And finally, know your dog and understand his reaction and behavior. If it's obvious that bike trailer riding is simply not his thing, then stop. You can always try again another day.

Best Dog Bike Trailers FAQ:
Q: What is a pet bicycle trailer and how does it work?
A: A pet bike trailer is a way of carrying your pooch behind you as you cycle – in the same way you can pull a trailer behind a car. They typically comprise of a four-wheeled open top box container for your dog that securely attaches to the back of your bicycle. With your pet safely secured inside the trailer, you can then happily cycle, while pulling your dog behind you.
Q; What size bike trailer do I need for my dog?
A: The size of the trailer will be dictated by the size and weight of your pet.  Most dog bike trailers have been averagely sized for a medium dog of 30 pounds or less. If you have a large dog breed or your pooch is overweight, then make sure you have an appropriate trailer for their size and that the materials used are durable enough to keep them secure and safe.
Q: What type of hitch will work for my bike?
A: The hitch is what connects the dog bike trailer to the back of your bicycle. Many dog trailers state that their hitch is universal but don't take this on face value but check, as some bikes, such as certain mountain bikes, will not work with a universal hitch.  The hitch connector is essential to the safety of you and your pet, so look for the best quality metal hardware rather than plastic and ensure there is also an additional hitch safety strap.
Q: How much weight can a dog bike trailer handle?
A: The maximum weight capacity of your new dog bike trailer should be stated on the box and in the manufacturer's instructions. But as a general rule of thumb, medium sized trailers, made from aluminum or steel, should be able to take up to 30 pounds while for larger dog breeds, always opt for a stainless-steel construction and refer to the manufacturer's guidance. Plastic framed trailers are best avoided – for any size of dog as they are too flimsy to be totally safe, even for the smallest of pets.
Our Top Pick
For its versatility, quality build, ease of use and value price, the Schwinn Rascal Pet Trailer was a natural for our review's best choice pick. Ideal for small to medium dogs, the Rascal packs in a lot of features and oodles of comfort to keep your precious pet on the go and totally happy. With spec that you would most likely find on a more expensive model, we think the Schwinn Rascal Pet Trailer is wheel-spinning winner.
Source:
How to train your dog to ride in a bike trailer - WagWalking
Related Reads
Related Reads