The Best Dog Collar (Review & Buying Guide) in 2022
Last Updated: January 4, 2022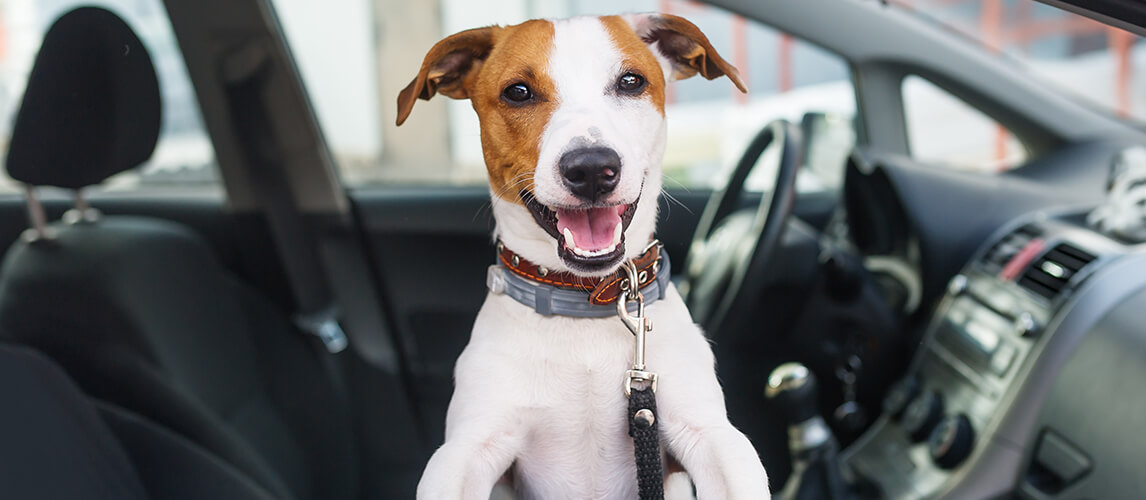 PetSide may earn a small commission from affiliate links in this article.
Learn more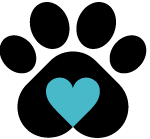 By Petside
Published 13:37 pm
Some people think that a collar is a collar, but you and I know better. The best dog collars serve more than the simple purpose of showing that your dog has an owner, which is what we're going to delve into in this guide. We've chosen fifteen cool dog collars that serve function and comfort while making your life a little bit easier (and adding some style points, because every dog needs a little flair). Whether you're after personalized dog collars or puppy collars for the runt of the litter, there's something here for every breed and size.
The Best Dog Collar
Best Dog Collar Buying Guide and FAQ
Things to Consider When Buying a Dog Collar
Materials: You're going to run into leather and nylon for the primary construction. Occasionally you'll see polyester and a few other synthetic materials used. Part of it comes down to your preference, but ultimately, it's up to your dog to decide which they prefer.
D-Ring Durability: You have to connect that leash somewhere. The collar may be tough as nails, but if the D-ring is weak, then it's a completely fruitless endeavor to ever attach your leash. You'll have to look out for maximum weight capacity, as well as the material the D-ring is made out of. Stainless steel is the best possible.
Metal Types: Metal matters a lot because you're not supposed to use nickel at all (more on this in the guide below). You'll see stainless steel, argon, chrome and things of the sort for D-ring and buckle closures, and those are all excellent choices. Be conscious of the metal types used in your dog's collar construction.
Weight Capacity: This plays into the strength of the D-ring, but also the construction of the collar. Oftentimes, leather is more durable than nylon when put to a hard test. This is about pressure, not how much your dog weighs (though that will impact the pressure they output).
Comfort: If it's not comfortable, your dog's not going to be happy. Look for neoprene padding, rounded edges and user reviews to determine the best possible chance of getting a comfy collar for your dog.
For more options head over to our guide on Dog LED Collars.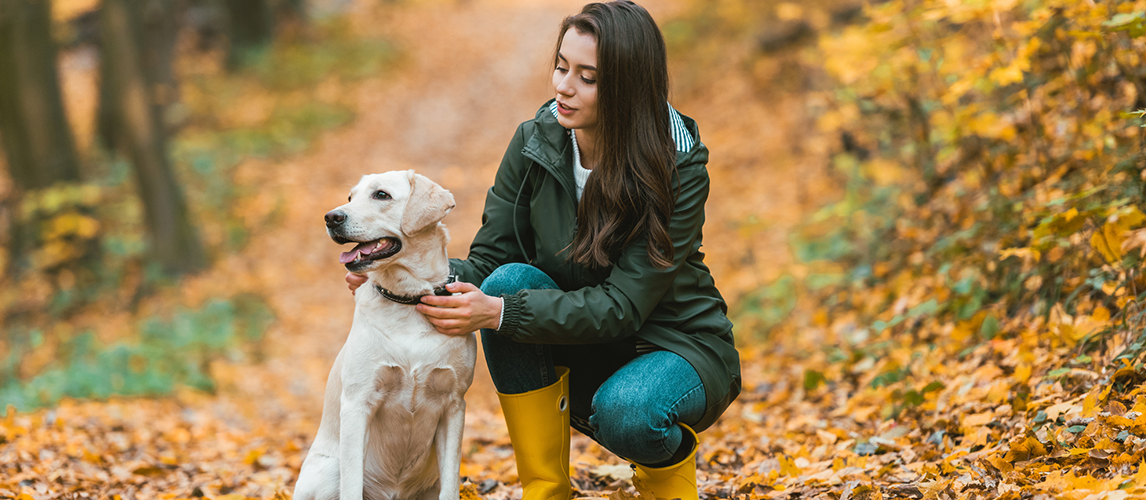 Types of Dog Collars
There are plenty of various dog collar types, but here we're going to talk about the main three that a pet-positive owner would use. We've kept prong collars and things of the sort off of this list.
Head Halters: These look like muzzles on your pup's head, and while they provide greater control, they can cause damages if you tug on them too hard. Head halters are a better option if you have an aggressive dog and want full control during a walk, but can be uncomfortable for your pooch. Take a look at our review of dog muzzles for more options.
Neck Collars: The collars on this list. Traditional, simple neck collars with a D-ring and attachment to a leash. These still remain amongst the most common and most used for dog owners, because you're not constricting your pup's movements like a harness or head halter would.
Harnesses: These cover your dog around their torso, and run around the sockets of their legs to provide more stable support. You have better control over your dog, distribute pressure when you pull on the leash evenly across their body and help you keep a tighter control over your dog. They're commonly less comfortable for your pup, which is why most owners choose to go with a traditional neck collar. Head over to our reviews of the best dog harnesses and best puppy harnesses for more choices.
Do's and Don'ts of Collar Ownership
Do Be Careful: Just because you think it's a good fit doesn't mean that your pooch agrees. Fit two fingers between the collar and your dog's neck. If it's not causing them any pain or putting pressure on their neck, then it's a good fit. Your fingers act like the 1-2" buffer zone for collar sizes.
Don't Tug Too Hard: Tugging on the leash too hard can cause thyroid problems and possible nerve damage. We talk about this more in the rest of the guide; just be a conscious pet owner and only give a hard tug on the leash if they're putting themselves or someone else/someone else's pet in danger. Check out our guides on retractable dog leashes and dog leashes.
Do Ensure Their Comfort: If it's not comfortable, you'll know by restricted movements. Dog collars are supposed to move with your dog as they maneuver throughout the world, not hold them back. The goal is to keep them safe, keep them under the leash law, but not cause them discomfort by doing so.
Don't Ignore Scratching: We know how finicky our pups can get, but even if they're a bit on the pampered side, do not ignore them if they scratch at their collar. This is the one way that they know how to tell you that something isn't right. Whether it's too tight, irritating, or there are any other problems with it.
Our Top Pick 
Unless you just got your first pup yesterday, then you know the fear and reality of them getting out. It's a common occurrence, and while your dog is likely to stick around areas that he or she knows, you don't want to run any additional risks. That's why we went with GoTags as our top pick.
Put a phone number or possibly an address on the collar, strap it on, and you're good to go. Even if they end up getting out, you'll have a better chance of someone finding them and bringing them home. GoTags didn't just look at the practicality; they also wanted it to feel comfortable on your dog.
It's made of nylon, super easy to clean, and doesn't get itchy even in those summer months when they're salivating like crazy when they're out for a walk. Better for you, better for your pooch.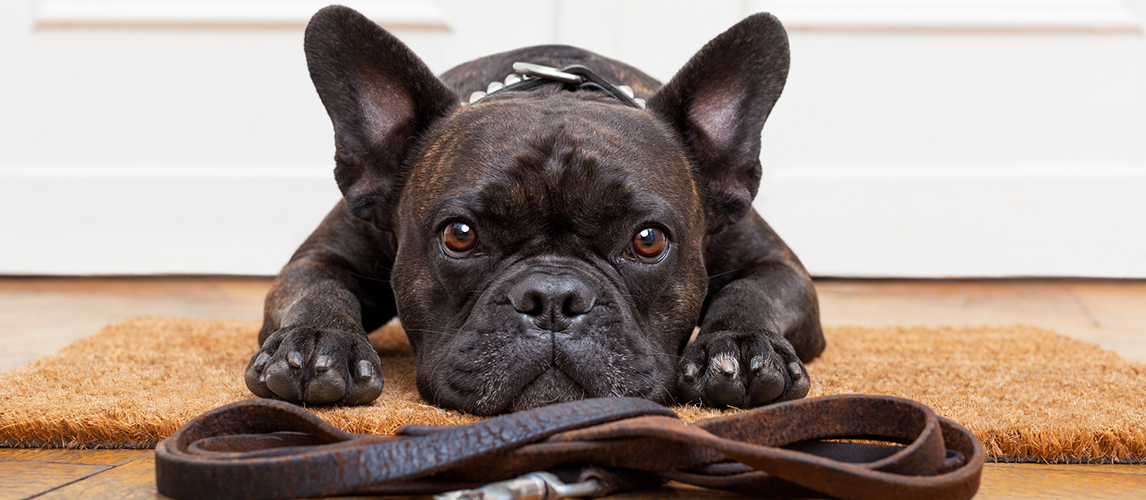 FAQ
Q:

Why is nickel so bad for dog collars?

A:

Nickel is bad, period, whether you're a dog or a human. Studies have conducted that show nickel, when constantly in contact with exposed skin, can poison you. We absorb through our pores, and nickel is the last thing you want on your skin. For dogs, it can be fatal (in not-so-rare circumstances), which is why you'll see a lot of companies talking about how they never use nickel in their dog collar construction.

D-rings, buckles, and eyelets all come into direct contact with your dog and need to be made out of something sturdier. Argon, aluminum, chrome, stainless steel, and brass are all excellent options to keep the threat of toxicity off the table. It's not always easy to detect, especially if you don't know what to look for, so skip the nickel and keep those possibilities at bay.
Q:

Do collars hurt a dog's neck?

A:

They can be part of the reason why, which is why harnesses have become so popular in recent years. It's not the fault of the leash, nor the fault of the collar, it's the way that dogs don't understand when their collar receives a gentle tug or that they should stop moving in the direction they're headed.

When you see an owner pulling on a dog's leash without any regards for their safety, they're causing thyroid and nerve damage. Harnesses distribute force when you have to pull on your dog's leash to prevent them from running in the street or getting in a tussle with another dog. To clarify, tugging on a collar isn't going to cause immediate harm to your dog, it does help train them and get them back in line, we're just referring to those owners (everyone knows them) who tug on the leash like it's a lifeline. Find out more about dog lift harnesses here.
Q:

How do I know what size to buy for my dog?

A:

Before you measure your dog's neck, keep one thing in mind: they move around a lot, they're very active, and you don't want a snug-fitting collar. You'll see a lot of collar sales pages with a fairly wide range, and when you click on sizes, you'll notice that they offer a few inches of wiggle room for every adjustment.

Use a tailor's measuring tape and gently place it around your dog's neck where the collar will rest. You'll want to add one inch to whatever number you get for small dogs (usually under 30 lbs), and two inches for large dogs (over 30 lbs). This gives enough movement room so that they won't be jerked around from a quick move of the head, and don't impose on circulation or airflow when they're being active.
Q:

What's the best sort of collar for an active dog who often gets wet and muddy?

A:

Nylon doesn't absorb liquid easily. One main problem is that cotton collars or any material that harbors water will also begin to cater to bacterial growth. Your dog's collar isn't ending up in their mouth, but you still don't want a high concentrate of harmful bacteria just sitting on their collar.

Nylon collars would be our top choice. It takes a lot to get any sort of water retention on these, and even when that happens, they dry in little to no time at all. Nylon is simply to clean as well, so you can either hose it down while the mud is still wet, or brush it with a bristle brush when it dries, and just vacuum it up. For cleanliness and a lack of bacteria growth, nylon is the best option.
Q:

Does metal hardware make these collars hot in the summer?

A:

You'll notice that a lot of these collars come with chrome-coated D-rings. They push the rust resistance ratings and general ease of use, but they also help to reflect concentrated sunlight instead of absorbing it. Metal gets hot when sunlight touches it, and that's a fact, but chrome-coated D-rings and hardware aren't going to get hot enough to burn or scorch your pup.

Brass is a common D-ring/hardware material, and this does get considerably hotter than chrome-coated argon or stainless steel. If you're heading to the dog park for an hour or two, brass will be fine, just try to avoid it during days where it peaks over ninety degrees outside. If you have no option, just reduce the walk time (trust us, your dog's not going to be super happy going on a long walk in that kind of weather anyway).
Q:

Should I buy a leather collar for my puppy?

A:

Leather collars have their advantages and disadvantages when you compare them to the other main component you'll see, being nylon. They're often more durable, but depending on the type of leather used (we avoided garbage leather collars for this list), it can actually be uncomfortable for your pup.

The right leather dog collar can be extremely comfortable for your pet, and you'll often see them provide a greater weight resistance (larger dogs) to help during training. Both materials are fairly even when you take a close look at the pros and cons. Sometimes it's up to the dog to decide if they can't handle one material or the others (even if you had your hearts set on one type).