The Best Dog Muzzles in 2022
Last Updated: January 4, 2022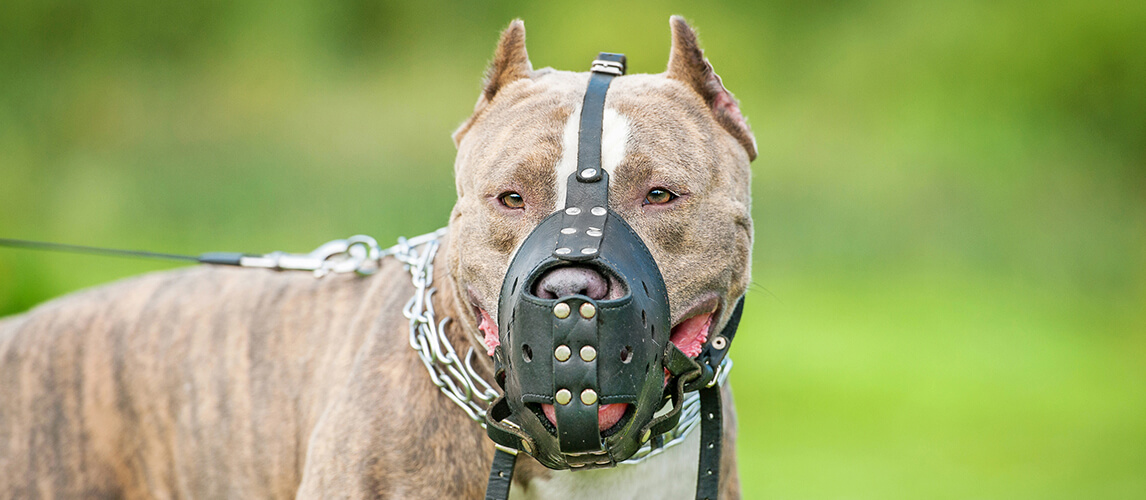 PetSide may earn a small commission from affiliate links in this article.
Learn more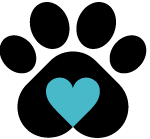 By Petside
Published 09:55 am
Dog muzzles are often associated with extreme and aggressive behavior in dogs, but they also have other uses when it comes to training and keeping your pet safe. And for this reason, if you are thinking of getting a muzzle for your pooch, it's essential to make the right choice. Muzzles not only prevent biting, they can help stop chewing, licking, barking or acting on their reactive instinct when they see other dogs. They can also help to manage an anxious pet, whether that's during a vet check-up or a much-needed visit to the grooming parlor. With a range of muzzle products on the market, understanding why your dog may need a muzzle and knowing the type you need is a good place to start. We've reviewed 10 of the best dog muzzles so you can decide on the right one for you and your dog's needs.
The Best Dog Muzzle
Best Dog Muzzle Buying Guide & FAQ
Why Does My Dog Need A Muzzle?
See a dog in a muzzle and you can easily assume he is aggressive and can bite. And while this is true in many cases, it is not the only reason why a dog may need a muzzle. A soft muzzle can be a useful training tool for puppies or for adult pooches who are demonstrating behavioral problems such as chewing or excessive barking. A muzzle can also help if your dog is being reactive to other canines or even humans. They can also be used if you have an anxious of stress-snapping pet when you need to take them to unfamiliar surroundings, such as the vet. And if your dog struggles to tolerate their grooming session, a grooming muzzle can be used to keep your pet safely under control.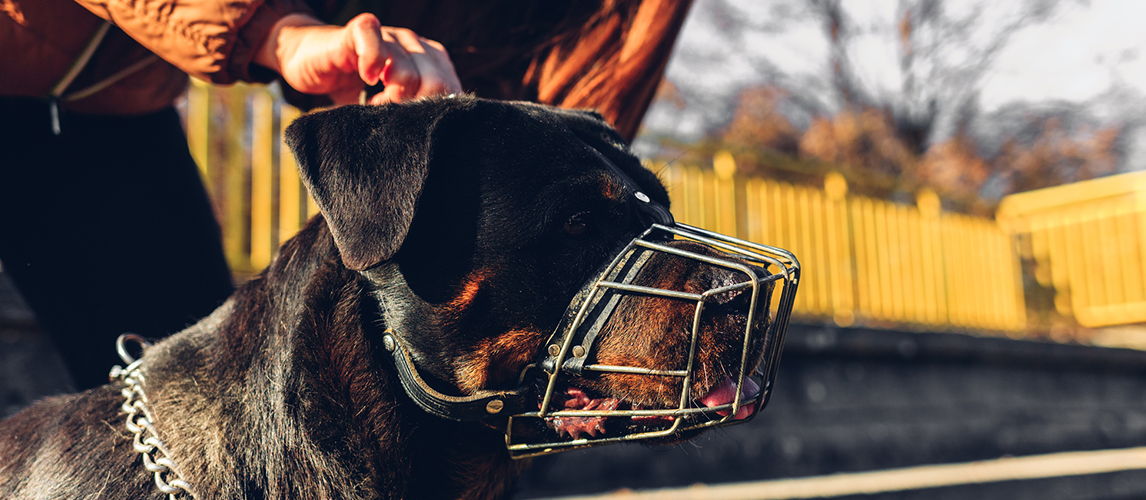 What to Look For in a Pet Muzzle
Purpose – knowing why you need a muzzle for your dog – aggression, biting, barking, chewing, anxiety, dislike of being groomed, or having their claws clipped – will ensure you choose the right type for your pet.
Style – the muzzle style will address specific issues in your pet. Basket muzzles are a good choice for aggression, biting, and barking while soft loop muzzles are good for less aggressive pets or if you need to keep their mouth closed. Grooming muzzles are the most restrictive and should only be used for short periods at a time.
Size – As well as generally sized muzzles, there are also muzzles sized specifically for longer snouted breeds such as German Shepherds and for shorter snouted breeds like pugs. Measure the length and circumference of your dog's neck and snout as you don't want the muzzle too tight on their nose, but it needs to be snug enough that their face can't slip out.
Material – the muzzle material depends on its use and how strong your pet can be. For aggressive dogs, you can get muzzles made from toughened plastic, leather, or metal. For more lightweight, less tough versions you can opt for fabric such as mesh or nylon.
Comfort – look for features that are going to make wearing their muzzle as comfortable as possible. It must be adjustable and ideally with some sort of padding, with no sharp buckles, joins, or releases. It also needs to allow your pet to breathe and pant naturally.
Types of Dog Muzzles
Dog muzzles come in several main types:
Basket – shaped like a basket, these muzzles are more rigid and create a protective 'cage' that fits your pooch's snout. Typically made from plastic, basket muzzles can also be made out of metal or leather and provide space around their snout, meaning your dog is free to pant, tongue-loll, drink and in many cases, eat.
Soft or loop – lighter and more pliable so easier to put on, soft muzzles don't create as much space around their snout and often need to be removed if you dog needs to drink or eat. When choosing a soft muzzle, it's essential it allows enough room and movement for your dog to pant and breathe easily.
Grooming – designed for biters or anxious dogs, when you or a pet groomer need to get up close and personal. A grooming muzzle is the tightest fit of all the muzzles and can seriously restrict the mouth, preventing your dog from drinking, eating, and even panting. For this reason, they should only ever be used for short periods of time.
For more options, check out our detailed reviews of Dog Anxiety Vests, Dog Life Jackets and Dog Collars.
How to Safely Use Dog Mouth Guards
Getting the correct fit is key, as is following the manufacturer's instructions on how to safely use your new dog muzzle. You also need to slowly introduce your dog to his new muzzle to allow him to get used to wearing it and ensure that he is able to easily breathe while it is on. A muzzle should never be used as an aggressive tactic to deal with aggression and never leave your dog in his muzzle for too long or leave him wearing it unsupervised.
Check out our guides on Dog Harnesses and Retractable Dog Leashes for more info.
Our Top Pick
The Baskerville Ultra Muzzle scoops our best choice, based on price, comfort, and ease of use. The rubber is lightweight and can be heated to shape it for your pet's face and has been ergonomically designed for a comfortable fit. Add in padding, a safety strap, and plenty of room for your dog to drink, pant, and even eat treats, this well-thought-out muzzle is a great buy for the price.
FAQ
Q:

Is it cruel to muzzle a dog?

A:

Used properly and for the right reasons, muzzles are not cruel. Muzzles are intended to restrain or adjust a dog's behavior and keep the situation safe, but your dog should never be forced into wearing one. Training your dog to accept a muzzle should be carefully managed and he should always wear it under supervision so that should he become distressed, you can step in to help.
Q:

For how long should a dog wear a muzzle?

A:

A muzzle should not be used as a permanent solution to your dog's behavioral problems but only worn when circumstances dictate. For example, a grooming muzzle, which tightly closes a dog's mouth should not be worn for more than 20 minutes at a time and removed as soon as the session is completed. Basket-style muzzles give greater movement around the snout and allow dogs to keep cool, drink and pant and in most cases, eat so can be worn for longer. These types of muzzles are typically worn during exercise and should be taken off when you and your pooch are safely back home. Muzzles can also be used for short periods to cover potentially stressful situations, such as a visit to the vet.
Q:

Do muzzles calm dogs or make them more aggressive?

A:

Training your dog to wear a muzzle is an important first step as it gives him time to get used to it, meaning it's a less stressful experience. However, a muzzle is not intended to calm your dog as such, but to prevent him biting, barking and chewing, if aggression is the reason he's wearing it. And roughly misusing a muzzle, or using a muzzle that is a poor fit, can actually lead to negative behavior.
Q:

Can a dog still eat and drink with a muzzle on?

A:

Most muzzles will stop your pet from eating independently, although you should be able to feed them a small treat or two while they are wearing one. Unless you are using a muzzle specifically designed to be worn while your dog is being groomed, most muzzles do, however, allow your pet to drink. It is essential that your dog can breathe, pant and ideally drink without needing to take the muzzle off.
Q:

How do I get my dog used to wearing a muzzle?

A:

Letting your dog gradually get used to a muzzle will make a huge difference to his experience. Here's our step-by-step guide:

Let your doggo sniff and explore the muzzle under your supervision, with a treat or two.
Touch their nose with the muzzle and reward with a treat, then progress to holding it in front of their face. At this point, you could hold a treat with one hand at the end of the muzzle, so they need to place their snout inside to reach their reward.
When you feel they are ready, gently slide the muzzle onto their nose, reward then remove the muzzle. Repeat a few times.
Place the muzzle onto their face and gently fasten it. Reward with a treat, then take the muzzle off. Repeat a few more times, gradually extending the time you wait to remove the muzzle.
Now you are ready to leave it on for a little longer; take them out in the yard and play with them for a few minutes before taking it off. Gradually increase the time the muzzle stays on until you feel ready to take them out on a short walk. Reward their good behavior with a treat. And never leave the muzzle on for longer than you need to.