The Best Retractable Dog Leashes in 2022
Last Updated: January 4, 2022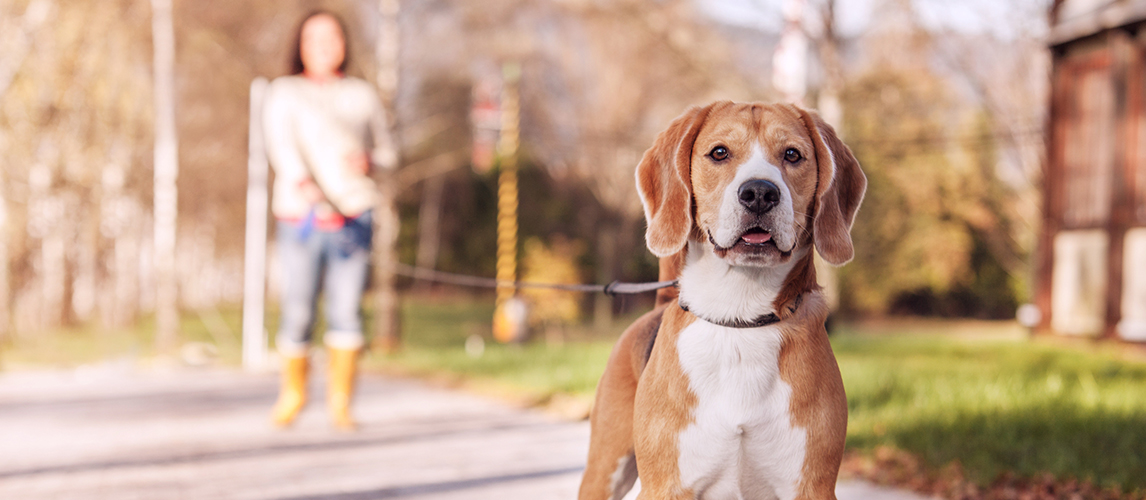 PetSide may earn a small commission from affiliate links in this article.
Learn more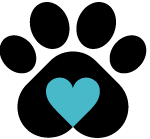 By Petside
Published 14:09 pm
Retractable dog leashes are loved by some and loathed by others. Whilst it is true that they can cause problems, in the right hands they are very useful for dog owners. They allow your dog the freedom to sniff around without you having to be at their shoulder all the time. Also, they can 'scout ahead' when you are out on walks which they will love!
Provided you carefully follow the safety guidelines for retractable leads, you can keep yourself and your pooch safe. They are not suitable for all dogs and you must choose one with the correct weight rating. If you are thinking of getting one for your dog, you will find it useful to read our guide to the best retractable dog leashes.
The Best Retractable Dog Leash
Best Retractable Dog Leash Buying Guide
Features to Look for in a Retractable Dog Leash
There are several features to look out for when you buying a retractable leash. Here are the main ones.
Ergonomic anti slip handle. This will prevent the casing from flying out of your hand and causing an injury or startling your dog.
Think about how long you need the leash to be. You have more control with a longer leash. Also, the size of the handle is important and must suit the user. If you have small hands you may want a small case for comfort.
You need the recoil to work at low temperatures if you live in a cold climate.
Weight rating. Get a lead that is strong enough for your dog's weight. Remember that pups and young dogs are going to get heavier!
Strong cord. Choose a strong nylon ribbon cord that is chew resistant and preferably is reflective for added safety.
You need a mechanism that will not let the cord tangle as it retracts inside the casing.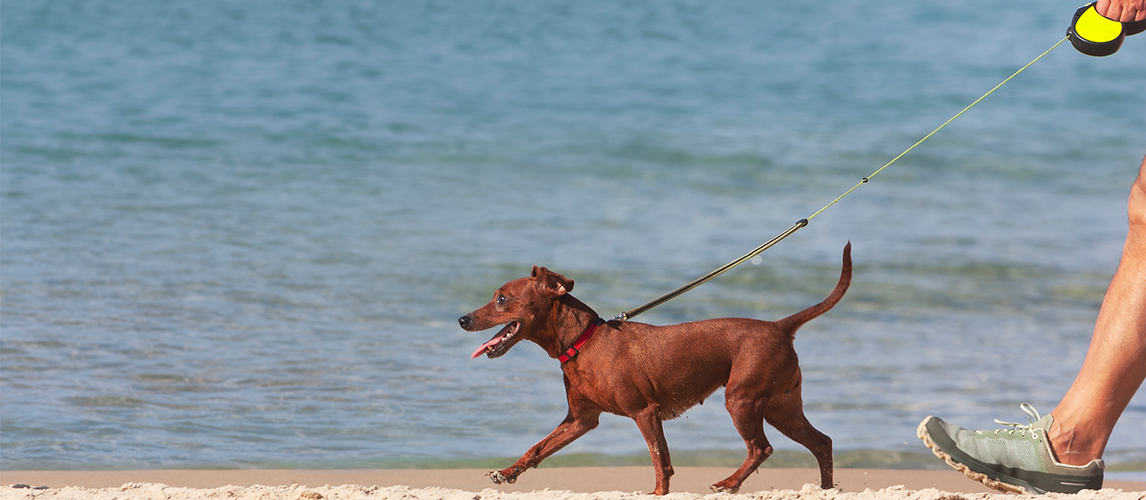 Who Should Use a Retractable Dog Leash?
Retractable leashes are designed to be used by adults of all sizes and by older children. As with all devices, there are some potential dangers associated with using retractable dog leashes. However, it is possible to control most of these dangers and give your dog a safe and pleasant walking experience. There are some circumstances when a retractable leash should not be used and here is a list of the people who should not use a retractable leash.
People with physical disabilities
These leashes are not designed to be used by people who limited mobility, physical disabilities or weakness in their limbs. They may not be able to control the dog and get them back if they have wandered a long way away.
Although many retractable dog leashes have handles that are small enough to comfortably fit a child's hand, it is not safe to let small children use them.
People who walk dogs on city streets
If you only ever take your pooch for a walk on crowded city streets or confined areas, these are not for you. They will cause an obstruction and be unsafe.
People who could be pulled off their feet
These devices work best for people who would not be pulled off-balance by their dog. Therefore, they are ideal for small and medium-sized dogs but you have to exercise great care if you are going to use them with larger dogs.
If your dog has not learned to not pull on a leash, they will not suit a retractable leash. Train them how to walk nicely first.
It is not safe to have a dog with unpredictable bolting tendencies on a retractable leash. The dog must either not be interested in chasing balls or small mammals or must obey your commands when you tell them to stop!
Dogs at the end of a long leash must be under control. You must be able to control them with your verbal commands.
If your dog shows signs of aggression towards other animals or people then they cannot use a retractable lead because you will not be able to control them.
Related Post: Dog Leashes
Walking Your Dog with a Retractable Dog Leash: Tips, Tricks, and Safety Guidelines
There are some dog owners who are not big fans of the retractable leash. They feel that they are dangerous. However, most are now accepting that provided they are used in the correct way, they can be very useful for most dog owners. Nevertheless, you need to know how to use them correctly.
Retractable Dog Leash Training
Dogs cannot be put on a retractable dog leash if they have not been leash trained. They will just run around and cause a danger to themselves, their owner and other people in the area. Leash training is an essential step of dog training and something that you need to do with your pooch whatever type of leash you intend to use.
You need to start with a fixed length leash to control your dog's behavior, to establish the basic commands and to let them know what they can and cannot do. Once you are confident that your dog can use a fixed-length leash and that you can control them with verbal commands, you can introduce the retractable dog leash. At first, start with a shorter leash. Keep a close eye on your dog and use the same commands as you do with the fixed-length leash.
Never introduce the retractable leash for the first time in a crowded area and gradually increase the length.
Potential Hazards of Retractable Dog Leashes
You need to follow safety procedures and guidelines when you are using a retractable leash. In the wrong hands, they can cause injury to dogs, their owners are other people in the area. Most manufacturers will supply safety advice with the device.
Here are some of the potential hazards that a retractable leash can present.
Even though some retractable leashes will extend as far as 30 feet, it is not wise to use them at this length. Your dog is a long way away from you and could get into situations or locations where they could be seriously injured or could cause injury to others. At that length of leash, your dog could end up on a highway, could cause problems to other dogs or people or could get in the way of pedestrians or cyclists.
Dogs tangling in the leash
Dogs can get very tangled up in a retractable leash if they run around obstacles. The cord is often quite thin and can cause a nasty injury if it gets wrapped around their limbs or other body parts.
People tangling in the leash
You or other people can suffer serious injuries if the leash gets caught around your leg or arm. There are reports of occasions where people have got the lead caught around their neck and this could be very serious. When it is extended, it forms a serious trip hazard for pedestrians and cyclists especially in low light conditions.
The handles are larger on retractable leashes than on normal leashes and can slip out of your hand. They can lead to greater tangling hazards if they are dropped. The noise of the handle hitting the ground startles many dogs who then bolt but the casing scraping across the floor creates even more noise as the dog runs and this terrifies them. This leads to a dangerous situation which is completely out of control.
It may be tempting to grab at the cord to pull your dog back towards you but this can result in burns, lacerations and even the loss of a finger.
It is hard to control the weight of a dog that is far away from you. If a dog reaches the end of their leash when they are running, they will pull most adults off their feet. The larger the dog and the smaller the adult, the greater the risk. This can result in cuts, bruises and even fractures for the owner and serious neck, throat or spinal injuries for the dog.
A large dog running at full pelt could easily break the cord. Once the dog's weight is removed, the cord will recoil rapidly into the casing and can cause serious injuries to the person holding the casing including eye injuries.
Related Post: Dog Harness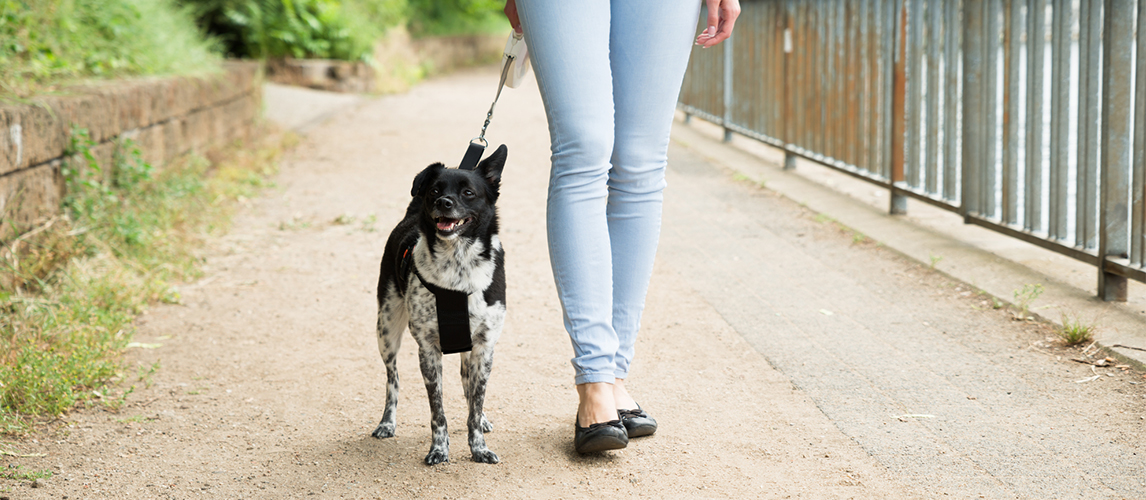 How to Use a Retractable Dog Leash Safely
To avoid the above hazards, always read the manufacturer's safety guidelines and adhere to them carefully. In general, these are the top safety tips.
Do not use the leash in a congested area. Any location where there are plenty of pedestrians, cyclists and other dogs is a no-go area for retractable leads.
Carry a standard dog leash with you just in case.
If you don't know what is ahead, lock the leash in a short position. Your dog will spot something to chase before you do!
Continually watch your dog. Keep the leash taught and avoid other people entering your dog's circle.
Stay alert. Dogs on a longer leash are more likely to run into trouble and need to be continually watched.
Never have two dogs on retractable leashes.
Use a highly visible leash. A thick and highly visible leash is best.
Don't go outside your recall zone. If your dog will only come back to you if they are 20 feet away, don't let them have 30 feet of leash!
Be prepared to give up. Some dogs just cannot get on with retractable leashes. Either they run around too much or will not come back to you.
How it Works
Retractable leashes are basically a very long leash that is coiled around a spring. Inside the leash casing, there is a coil that will automatically draw the leash back in unless you lock it into position. When it is locked, a mechanism clamps around the cord so that it will not go out any further.
The cord is usually made out of nylon and can be anywhere up to 26 feet long. Even when the cord is not clamped, you usually have the option of putting a temporary brake on it using a button.
The idea is that your dog will be able to walk close to you or far away from you and the leash will automatically accommodate that by adjusting its own length. However, your dog will always be under control and cannot run away.
The device also allows you to control the length of the leash at any time. Therefore, if you see a tricky situation up ahead, you can temporarily fix the cord at a short length so your dog is kept close to you. It stops you from having to let your dog off a leash and fix them back on.
You may also like our article on Leather Dog Collars.
Our Top Pick
Our pick for the best retractable dog lead is made from nylon ribbon and extends to 16 feet. The lead is contained in a strong ABS plastic case with an ergonomic grip. The operation is smooth at all temperatures and it can be controlled with one hand.
When you flick the lever, the leash comes back and it can act as a break. It is for breeds that weigh up to 110lbs. It comes with a container full of poop bags.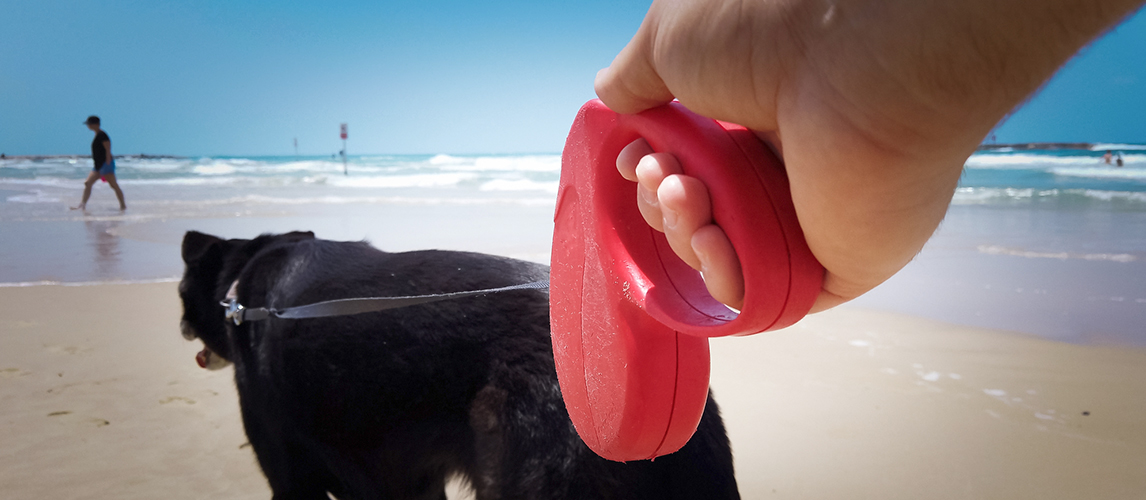 FAQ
Q:

What length of leash do I need for my dog?

A:

This depends on the size of your dog, their behavior and where you are. Most leashes give you at least 16 feet but some do go up to 30 feet or more. You need to select a length that you are comfortable with. It will be hard to find a location where a 30 feet leash would be safe. Larger dogs are safer on shorter leashes.
Q:

What is the weight rating and why does it matter?

A:

The weight rating is the weight of the dog that the leash can safely restrain. It is very important that your dog does not exceed the weight limit for a retractable leash because it could be dangerous. If a leash snaps, it can cause horrible injuries.
Q:

Is it safe to use?

A:

Yes, retractable dog leashes are safe to use provided you follow safety guidance. They require care and courtesy but used correctly they can be very useful for most dogs.
Q:

I have more than one dog so should I pick the dual leash products instead?

A:

It is not safe to have more than one dog on a retractable leash at one time. You cannot monitor them both properly and they could get tangled up. Use a dual leash product instead.