The Best Dog LED Collars in 2022
Last Updated: January 4, 2022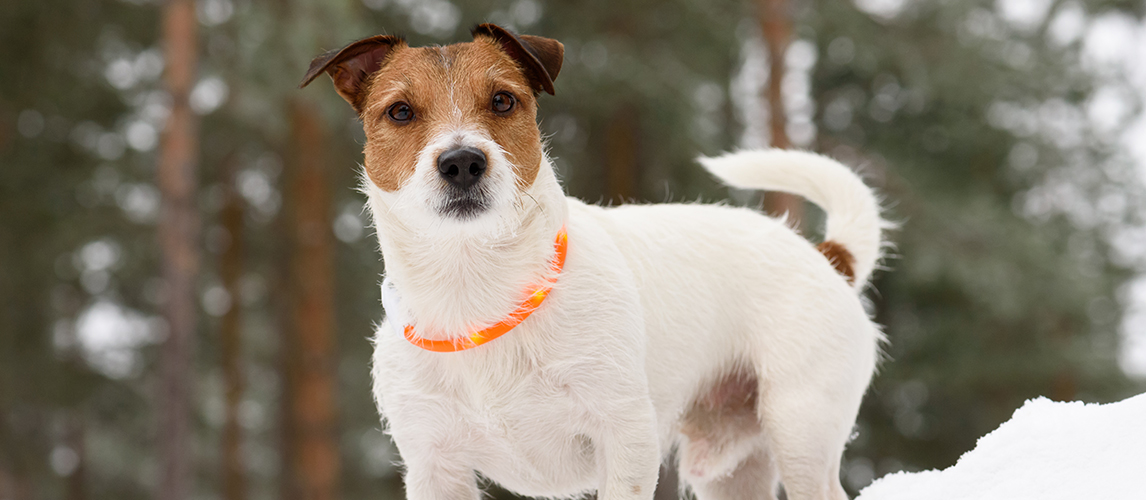 PetSide may earn a small commission from affiliate links in this article.
Learn more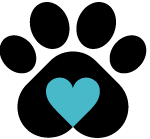 By Petside
Published 07:27 am
Low light conditions can be a real hazard for dogs. Road users cannot see them and they can go missing where their owners are not able to spot them easily. When you invest in an LED dog collar, you are investing in your pet's safety and making sure that they are safe outside – no matter what the weather conditions or lighting levels are like.
You have several options when it comes to buying lighted dog collars. You could choose a nylon collar with an LED tube inside, a circular LED 'necklace' or a little clip-on light that is attached to a regular collar. They come with rechargeable or replaceable batteries and are water resistant. To help you to choose which product to buy, here is our guide to the best dog LED collars.
The Best Dog LED Collar
Best Dog LED Collar Buying Guide & FAQ
What to Consider When Buying Dog LED Collars and LED Collar Lights
Perhaps you have just discovered that it is possible to buy LED collar lights for dogs? If you have not bought one before, take a look at this useful list of what you should look out for. It will help you select the right product for you.
As with all collars, this is important. If the collar is too big, it will simply fall off. If it is too small, it will irritate your dog and could even obstruct their ability to breathe and swallow which is dangerous. Some collars are available in several sizes and a size guide is usually supplied by the manufacturer. Take time to carefully measure the circumference of your dog's neck and order the correct size. Other collars are only available in one size but you can cut them to the correct size for your dog. Once you have cut them, you cannot put sections back on so proceed with caution!
The collars that are available in different sizes often have a way of adjusting them as well so that you can get a perfect fit. This is especially useful if you have a pup that is still growing. It means that the collar will fit them for longer before you have to buy a new one.
Some collars are designed to act just like a necklace and you need to use a regular collar with these. Other lighted dog collars look just like a regular collar and will have an attachment point for a leash. Preferably, this will be made from metal and will be strong and durable. For more options, check out our detailed reviews of dog leashes and leather dog collars.
It is important that the LED light does not cause any discomfort to your dog. Therefore, clip-on lights should not point upwards into their eyes. Also, all types of LED collars should have soft edges. Check out the product descriptions and reviews to make sure that the LED lights do not get hot when they have been on for a while.
Choose a collar that is easy and quick to get on and off. A carabiner or snap clip is best as these can be attached in seconds. When your pooch is excited about going for a walk, they will not want to hang around for ages whilst you fiddle with a complicated clip attachment!
One of the main purposes of an LED dog collar is to make sure that your dog is visible and this is especially important when they are near traffic. Most manufacturers give an indication of visibility by stating the distance at which the collar can be seen. The higher the distance, the brighter the light and the safer the collar.
Dog collar LED lights must be durable and able to stand up to the elements. You will need to walk your pooch in all kinds of weather, therefore, choose an LED collar light that is water-resistant. However, you will probably have to remove it if your pooch wants to go for a plunge in the sea or a river because they will not cope with total submersion.
All LED dog collars are powered by batteries. Some are replaceable batteries and you may even find that spare batteries are included with the product. Others are rechargeable batteries. Think about what will suit you best. You can usually recharge the batteries through a USB port and they will last for several hours after charging. This may mean that you need to delay your walk by half an hour or so if they have run out of charge. You also have to keep track of the cable.
Some LED dog collars have several lighting modes to choose from. They can act as a flashing dog collar and you may have the choice of a slow or rapid flash. There will always be a constant light option as well. You usually select the lighting mode by pressing a button.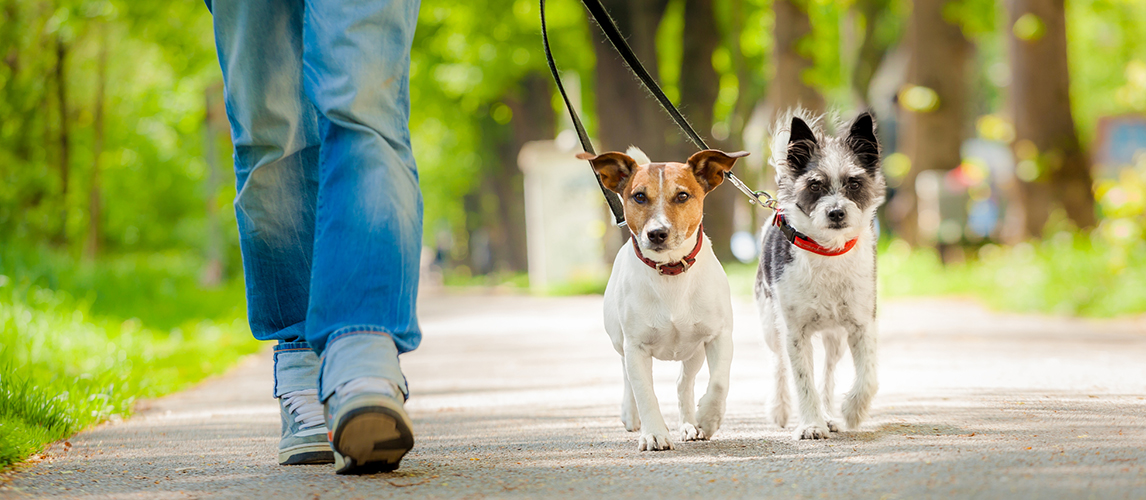 Benefits of Using Dog LED Collars and LED Collar Lights
The most important benefits of an LED dog collar is that you can see your dog especially when lighting is poor. This is important for the following reasons.
Dogs that are not clearly visible are more likely to be involved in an accident. If a car driver or bike rider cannot see them, they are more likely to collide with them. This can result in serious injuries or even a fatality. By fitting your dog with a glow in the dark dog collar, you are helping to keep them safe. They will be visible even if it is totally dark.
Perhaps you are worried about letting your dog off their leash when lighting is poor. This is understandable as it is very distressing to lose a dog. However, with an LED dog collar, you can give your pooch the freedom that they want because you will be able to spot them in the distance and call them back if they are straying too far.
LED dog collars are very versatile. Some are clip-on devices so that you can unclip them whenever you want. This means that you can use them yourself for putting keys in a lock or locating something that you have dropped on the ground.
Take a look at our reviews of Dog ID Tags and Dog Harness.
LED Collars Maintenance
You will need to take care of your dog's LED collar in the same way as you need to look after other collars. Most of them are water-resistant and durable but that does not mean that you can submerge them in water so take them off if your pooch is going for a swim.
The battery will need to be periodically changed and some collars come with spare batteries. However, others have rechargeable batteries and you can charge these up with a cable and USB port.
You will need to check the glow in the dark dog collar for signs of damage and this is very important because they have a battery compartment. If this gets damaged, your pooch could get at the battery and this is very dangerous.
Our Top Pick
Our top pick of the best dog LED collars is a product that makes your pooch highly visible to vehicle drivers. It is available in six sizes and is easy to put on your dog with just one clip. It's both sturdy and lightweight.
You can set it to steady mode for a continuous light or fast or slow flashing mode. The LED is powered with a rechargeable battery which charges through a USB port. It will last for around five hours for each hour that you have charged it.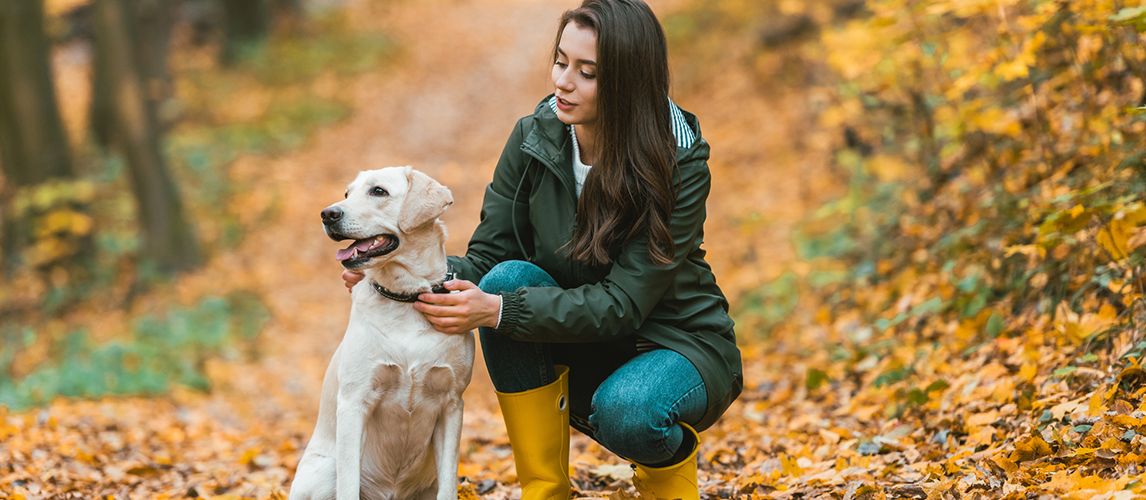 FAQ
Q:

What is a dog LED collar?

A:

A dog LED collar is a device that makes your dog visible at night or in poorly lit conditions. An illuminated dog collar may look just like a regular collar, it may be more like a necklace or it may be a small light that you attach to a regular collar. They are powered by batteries and have an on/off button or switch.
Q:

Can I use LED collar as my dog's everyday collar?

A:

Many LED collars are more like necklaces and cannot be used as an everyday collar. Others are made from nylon and have an LED tube inside them. These can be used like a regular collar and they have a leash attachment. However, you should always supervise your dog when they are wearing an LED collar because they should not be chewed. This could result in severe health problems for your dog because they contain a battery and an LED light. The best option is to save them for night time walks only.
Q:

Does the LED or battery pack get hot?

A:

LED lights that are designed to be used on an animal should not get hot. Many manufacturers state in their specifications that the LED light does not heat up when it is in use. It is also a good idea if the edges are rounded to avoid irritation.
Q:

Are the collars adjustable?

A:

Any kind of dog collar must fit correctly. Some dog LED collars are available in just one size but they can be cut with scissors to fit your pooch. Others are available in several sizes and you will have to find the correct size for your pooch using a size chart.
Q:

Can I use this on a growing puppy?

A:

You can use an LED dog collar for a puppy but you must keep a close eye on it. Never leave your pup unattended with it on and take it off before you put the pup in a crate.

You will probably need to adjust the collar frequently as your pup grows and you are highly likely to have to buy a new one before your pup reaches adulthood. It may be best to buy an adjustable collar for a pup rather than one that is a fixed size.