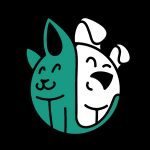 Identification documents allow us to drive and travel, and can come in handy during emergencies. They serve a very important purpose, which is why our pets deserve their own form of identification as well. ID tags can be securely attached to dog collars and include details such as phone numbers, home addresses and other data that can help strangers identify lost dogs and locate their owners. They are a visible form of ID that strangers can use to contact owners in the absence of microchips. Nowadays, tags are customizable and come in a wide range of designs and shapes. Our list below showcases the best dog ID tags for new and seasoned pet owners who are constantly in search of premium products for their dogs.
The Best Dog ID Tag
Providence Engraving Pet ID Tag
See More Reviews

The first item on our list is the Providence pet ID tags from Providence Engraving, a company with decades of experience when it comes to producing personalized dog tags. Their products are made of durable anodized aluminum that is resistant to rust and breakage. It is always better to be safe than sorry, and attaching a dog tag around your pooch's neck increases the chances of him being returned to you if he ever gets lost. Providence Engraving allows you to customize both the shape and color of your chosen tag. In fact, there are 8 different colors to choose from and two size options that are suitable for both cats and dogs. The small tags are ideal for cats and small dog breeds. You can have your address engraved on each side of the tag. Providence Engraving offer their ID tags in a wide range of shapes in order to cater to different tastes. You can choose a dog bone or paw for your pooch, or you can opt for a  simple circle design for a more classic look. Each tag is shipped with a free clip ring so you can easily attach it to your pet's collar.
Key Features:
Customizable Pet ID tag
Made of premium anodized aluminum
Available in 2 sizes – small and large
Suitable for both cats and dogs
Each side can accommodate up to 4 lines of text
Shipped with complimentary clip ring
Specification:
Brand

Providence Engraving

Model

Other case
Vet Recommended ID Tags Dog
See More Reviews

The second product on our list is the Vet Recommended ID tags that are both affordable and customizable.  Engraved dog tags make it easier for your pooch to find his way back to you and includes information that can save his life, especially if he was old or had a medical condition. The Vet Recommended ID tags are made of heavy duty aluminum and come in a wide range of shapes and sizes. Their thickness and durability allows them to survive mud and rain, especially if they were attached to dogs who spend a lot of time outdoors. Their vibrant color also makes them easier to spot. There are seven different colors available, so you can choose the shade that complements your pooch and his collar. An epilog laser is used to engrave these custom dog tags. The bone, heart and circle designs are available in both small and large, while the paw and cat shapes are available in large only.
Key Features:
Durable, customizable ID tags
Made of thick, anodized aluminum
Available in 7 different colors and 8 fun shapes
Two sizes – small (one inch)  and large (1.5")
Made in the USA
Specification:
Brand

Vet Recommended ID Tags
GoTags Stainless Steel Pet Id Tags
See More Reviews

GoTags is a Washington based company that was founded in 1995 and specializes in making premium ID tags for dogs. Their products are made of stainless steel that is both durable and long-lasting. Investing in a tough tag for your pooch will save you the hassle of having to buy a new one every time he breaks his pet tag. GoTags are available in 9 different shapes including a bow tie, a ranger badge and a flower. Their smooth mirror -like surface has enough room for 8 lines of necessary information about you and your pooch on both sides of your chosen tag. First, choose the shape and size of your tag and make sure to include all of your information before placing your order. Each order comes with a free split ring attachment. GoTags are made in the USA and are available in two sizes to accommodate both small and large dog breeds.
Key Features:
Durable stainless steel tags
Long-lasting and hard to break
Laser engraved on both sides
Each side can accommodate up to 4 lines of text
Available in two sizes: small (1.3" x 0.9") & regular (1.6" x 1.1")
Dynotag Web Enabled Smart ID Tag and Ring
See More Reviews

Pet owners in search of a more sophisticated identification tag will find what they are looking for in the Dynotag smart ID tag. This web enabled tag takes the concept of pet tags to a whole new level with patented  technology that allows you to store sensitive information and important details about your pooch inside the tag itself. Dynotags do not require batteries and have enough storage space for your phone number, address as well as other information related to your dog including his breed, color, weight, distinguishable marks as well as his vaccines and allergies. You can use your smartphone or computer  to access these details from anywhere around the world. All you need to do is create a free account in order to activate your dog tag. Other features include a Good Samaritan Reward program that provides recovery incentives for people who find your lost pooch. Dynotags are made of durable steel and are available in a wide range of colors and designs.  
Key Features:
Smart dog tag with ample storage space
Made of premium steel with protective coating
Easy to activate using smartphone or computer
Includes lifetime subscription
Developed in collaboration with police, fire and emergency medical technicians
Specification:
Brand

Dynotag

Model

IDKIT-055

Weight

0.96 ounces
CNATTAGS Stainless Steel Pet ID Tag
See More Reviews

The CNATTAGS are another great option for dog owners who prefer a stainless steel identification tag for their pets. There are six different shapes to choose from including a classic round tag and a military dog tag. Each custom tag comes in a size of 1.6 inches x 1.1 inches with a thickness of 0.46 inches, making it ideal for medium to large dogs. Once engraved, your pooch will have a durable and scratch resistant form of identification around his neck. Each product comes with its own steel split ring so you can immediately attach it to your collar of choice.
Key Features:
Stainless steel ID tag with split ring
Permanent personalized engraving
Suitable for medium to large dogs
Made in the USA
See More Reviews

From the creators of the Leashboss Original comes another premium product in the shape of a stainless steel ID tag that was especially designed for adjustable collars made of nylon webbing. The Leash Boss pet ID tag is more compatible with thick 1/8 inch collars and is available in five different sizes. Small dog breeds, puppies as well as cats have smaller necks, so they can wear tags that are ½ inch and 3/8 inch in size. Regular ID tag sizes are suitable for larger breeds and these come in three options: 1 inch, ¾ inch and 5/8 inch. It is important to note that this product was not intended for leather, fabric or thin nylon collars. Dogs who wear invisible fence collars or greyhound collars can also benefit from the thickness and curved features of this tag because it was designed to slide on the collar itself rather than dangle from it like other standard tags.
Key Features:
Curved, slide-on identification tag
Thick, durable stainless steel surface
Ideal for thick adjustable collars with snap closure
Large enough to accommodate five lines of text
Personalized details etched on steel using special engraving process
Specification:
Brand

Leash Boss

Model

CTA-1IN

Weight

0.48 ounces
GoTags Slide-On Pet ID Tag
See More Reviews

Number 7 on our list is another product from GoTags that was also designed to slide onto collars. This particular design is available in four different sizes to meet the needs of small and large pets no matter their breed. There are 2 options to choose from depending on your collar type. The first option has two open ends that you can use with adjustable snap collars while the second option has closed ends that you can use with metal buckle closure collars. Each tag is made of premium stainless steel that you can easily attach to thick nylon collars. Slide-on dog tags are silent and their design makes them incredibly hard to lose. This can come in handy if you have a highly energetic puppy on your hands or a cat who keeps trying to  play with her dangling tag.
Key Features:
Customizable slide-on pet tag
Made of durable stainless steel
Available in 4 sizes (x-small to large)
Compatible with thick adjustable nylon collars
Ideal for dogs and cats
LuckyPet Durable Plastic Pet ID Tag
See More Reviews

The LuckyPet durable plastic pet ID tag is both affordable and long-lasting with seven vibrant colors to choose from including red, blue and yellow. The flat plastic surface makes it easier to read the inscriptions written on the tags and is wide enough to accommodate your name, address and phone number. Moreover, this personalized dog tag comes in six different shapes, so you can choose the one that best matches your pet and his personality. Each shape is available in three sizes ranging from small to large and comes with a complimentary split ring attachment.
Key Features:
Tough plastic ID tags with split ring attachment
Affordable and long lasting
Easy to read customizable  inscriptions
Available in a wide range of shapes and colors
Sizes include: small- medium- large
Up to five line engravings
If It Barks Engraved Pet ID Tags For Dogs
See More Reviews

If It Barks ID tags allow you to add a touch of humor to your dog's collar thanks to their wide selection of personalized tags that cater to different tastes. Crafted in South Carolina, these engraved tags are made of tumbled stainless steel that has a smooth and overall polished look that makes engraved details easy to read. Fiber laser technology is used to inscribe four lines of text into the round identification tag. This technology prevents your information from fading over time.  There are several illustrations that you can choose from. These funny illustrations are added to the other side of the tag and feature a dog engaged in different activities such as sleeping on a bed or holding a phone to his ear in order to call his owners. The If It Barks tags are available in 2 sizes: medium and large. Medium tags are ideal for dogs who weigh less than 15lbs and large ones are perfect for dogs who weight over 15lbs.
Key Features:
Funny personalized dog tags
Made of tumbled stainless steel
Sturdy and easy to read
Inscribed using fiber laser technology
More than 25 different designs available
Sizes available: medium (1") & large (1.25")
GoTags Paw Print Stainless Steel Pet ID Tag
See More Reviews

GoTags have another quality product on offer and this item comes in the shape of a round dog tag with a printed paw on one side. This design is for pet owners who want something more stylish for their pets. This product is available in two different sizes : small and regular. Regular tags can be purchased with a silencer that is placed around the edges to stop it from making any noise. This silencer glows in the dark and was designed to protect the finish and engraving. GoTags are made of durable stainless steel and can easily accommodate four lines of personalized text. Laser is used to permanently engrave your details onto the smooth, polished surface. The small paw tag is also suitable for cats.
Key Features:
Paw Print stainless steel ID tag
Durable and customizable
Available in small and regular sizes
Glow in the dark silencer option available
Laser engraved and easy to read
Specification:
Brand

GoTags

Model

B00BK307HW
Pawsitively Pet Tags Custom Stainless Steel ID Tag
See More Reviews

The Pawsitively pet tags are engraved using a diamond engraving tool that scratches the surface  to expose the bare metal underneath. This technique  does not involve any toxic chemicals, colors  or chrome plating and prevents inscriptions from fading. Each side can accommodate up to six lines of personalized text so you can include all the necessary details such as additional phone numbers and email addresses that people can use to contact you. Pawsitively tags are available in 6 different shapes including military dog tags and simple, classic rectangle tags. Sizes range from x-small to x-large.  This product can be attached to both cat and dog collars.
Key Features:
Premium stainless steel ID tags
Permanently engraved using diamond tool
Includes free split ring
Available in 6 designs
Can be inscribed on the front and back
Made in the USA
Specification:
Brand

Pawsitively Pet Tags LLC
Didog Glitter Paw Print Custom Pet ID Tag
See More Reviews

The glitter paw print custom tags from Didog allow you to add a touch of bling to your pet's collar. This lightweight identification tag is available in 10 bright colors including hot pink and turquoise.  Each stainless steel tag is covered in nickel plating and comes with a split ring. Didog offers free personalized inscriptions and complimentary pink hair bows for your pooch with every purchase. Glitter tags are suitable for puppies, small dog breeds as well as cats, and they come in two sizes: small and large.
Key Features:
Glitter paw print tags
Available in sizes small and large
Suitable for puppies, cats and small dogs
Free laser engraving with every purchase
Made of stainless steel – cadmium free
Specification:
Brand

Didog

Weight

ZMDP016PI-42(THP)
GoTags Custom US Military Dog Tag
See More Reviews

GoTags offer custom military dog tags that are sold in pairs. Attached to each tag is a chain and a silencer. Silencers are available in 16 different colors including four glow-in the-dark designs. Tags are made of stainless steel with many colors available to choose from such as black, green and purple. Military dog tags are large enough for detailed inscriptions. You can request identical tags with the same information written on them. Each tag has enough room for five lines of text and can be easily attached to your dog's collar.
Key Features:
Stainless steel military dog tag set
Includes 2 chains and  2 silencers
Available in a variety of colors
Each tag can accommodate up to 5 lines
Warner Sporting Brass Tag
See More Reviews

This polished brass ID tag from Warner Brand is an elegant form of identification that can be attached  to several types of collars. The wide tag was designed to be fastened to any collar using small fasteners that are sold with every purchase. The 20 gauge brass is thick and sturdy, and is engraved using a diamond tip engraving tool that produces  readable writing. The Warner tags are available in a standard  size that is ¾ inch wide and 2 ¾ inches long.
Key Features:
Brass ID tag with rivets
Machine engraved
Available in one size (3/4" x 2 ¾")
Can accommodate up to 3 lines of text
LuckyPet Paw Print ID Tag
See More Reviews

The final product on our list is another paw print tag that can be custom engraved on the back. Each line is engraved in a clear font using capital letters. The LuckyPet tags are available in 12 different colors and two sizes: small and large.
Key Features:
Paw print ID tag with enamel finish
Easy to read laser engraving
Includes split ring attachment for collar
Sizes available : small (1" diameter) and large (1 3/16")
Best Dog ID Tag Buying Guide & FAQ
What to Look for When Buying Pet ID Tags
When shopping for dog tags, you will notice that not all of them are made of the same material. Some    dog tags are lighter than others, and some can easily break depending on their shape and quality. Old school brass tags are elegant and long lasting. However, owners who want a more fashionable or trendy tag will find very limited options in terms of design. Aluminum tags are popular due to their weight and diversity when it comes to shapes and colors.  Their engravings are also easy to read. If your dog is heavy on playing and rolling around in the grass, then stainless steel tags are recommended due to their resistance to rust and overall durability. Plastic options are also available but not all non-metallic tags are reliable.
Shape matters, especially when it comes to ID tags. Buying the wrong shape can result in one irritated dog and two or more  damaged or lost ID tags on your hands. Tags are supposed to remain attached to the collar at all times, so if your dog is easily distracted by dangling objects, a regular tag will be a terrible fit for him. Slide-on tags can be easily fastened to the collar and offer a silent alternative to regular pendant tags. These tags are also perfect for dogs with long coats such as Maltese and bearded collies whose hair can easily  find its way in and around the tag and its split ring attachment. Regular tags that come with split rings are more compatible with calmer breeds and cats who remain indoors most of the time. You can always experiment with different tags in order  to figure out  what works best for your pet.
Free personalized engraving services are often included with your dog tag purchase. Clear letters that are large enough to read are the goal here, so it is always a good idea to look at samples of previous work before hitting the purchase button. If you were offered a choice between having your contact information embossed or engraved, then it is better to choose the former.
Dog owners who are constantly on the move can invest in a smart dog tag. These tags allow you to upload your information as well as your dog medical history and allergy info into an account that can be accessed using a QR code that is printed on the tag, or online via any computer. These tags can up updated on a regular basis and have a lifetime guarantee as well.
Many manufacturers offer a wide range of sizes when it comes to their ID tags. Some ID tags go better with thin collars while others were designed to be fastened onto thick nylon collars. Some are one-sided while others are double sided. Wide double sided collars allow you to add more information related to you and your dog. Tags with a small diameter were created for small pets and their equally small collars. Tag size can sometimes be connected to the number of  inscription lines you plan on adding to your chosen tag.

Best Dog ID Tag FAQ:
Q: What Your Dog Tag Needs to Say
A: Tags were designed to relay information in the absence of a voice. It is a communication tool that people can use to get in touch with anxious people who have recently lost their dogs. Therefore, your updated contact information including your mobile phone need to be inscribed in clear letters on the tag. Your dog also needs to be featured on his tag, so his name must be front and center right above your personal information. Some people have no problem writing their home address and email on one side of the tag. Double sided tags are a great way to include health related data such as pet allergies and vaccines. For example, viral diseases such as rabies have their own custom  tag. Wearing these tags is required by law in some states.
Q: Do Microchipped Dogs Need Tags?
A: Yes. Adding a second tag that has the name of the microchip company and phone number on it  is highly recommended. Tags  help strangers call your pet by his name in order to comfort him. They are also a visible identification form that can help people reach you, especially in the absence of a microchip reader. License tags are also important and many states demand that owners attach them to dog collars. Licensed dogs who escape from the backyard can be later identified by animal control personnel at shelters. Wearing their licensed tags increases their chances of survival in shelters since they are given two to three extra days to live inside the kennel.
Our Top Pick
Providence Engraving Pet ID Tag
Providence Engravings produce premium identification tags that cater to all dog breeds. Their tags combine both form and function to create  a durable tag made of airplane grade  aluminum. Dog owners who want only the best products for their spoiled pooch will find a wide selection of designs painted in vivid shades that immediately catch the eye. Plus, there is more than enough room for your contact details since both sides can be engraved. This customizable option allows you to design your own ID with a click of a button. Small and large options are available to meet the needs of toy dog breeds and cats in addition to large dogs who wear equally large collars around their necks.  In summary, the identification tag you buy for your dog today can become his fastest ticket home in the future.
Sources:
Five Common Methods of Pet ID - PetMD
Related Reads
Related Reads