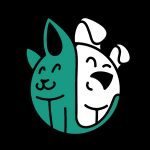 Dog cones may not be the most flattering dog accessory but there is no doubt that they are quite useful when the need arises. As whimsical as these devices may look, they are not one to be joked with. For example, in the unfortunate case that your pet dog experiences a neck injury or is wounded below the neck area and needs to be physically separated from the pain for a period of time, you may need to purchase a dog cone. It will then be wise to know exactly what you are up against in terms of good and bad products, and this article is a sure read to help you locate the best dog cones.
The Best Dog Cone
Comfy Cone the Original Soft Recovery Collar
See More Reviews

The use of the Comfy cone soft pet recovery collar, our top pick, is a sure way to help your furry little friend heal in peace with as much comfort as is possible. The cone itself is soft as is stated in the name of the product, fitted with foam-backed, padded nylon which is not only comfortable and convenient for your pet but also for you as a whole. These devices are made with materials that are altogether easy to clean, as well as water resistant and water repellent. In addition to all this, the Comfy cone soft pet recovery collar is also designed with some precautionary measures in the case that your cat gets a little too hands or tooth on; there is a tight nylon gauge which altogether prevents your pet from clawing the collar to death and in turn having a go at the injury you are guarding them against.
Even better, this soft dog cone collar can be folded back a tad bit in order to give your pet more liberty while they are carrying out activities that involve parts of their body which are above the cone; such as eating, drinking or even when you want to have a look at the actual area of your concern. All you have to do to enable this is to conveniently remove the stays.
Key Features:
Comes highly recommended by veterinarians
Water resistant and repellent
Reversible, both inside out and front to back
Safety is guaranteed with its reflective binding
Specification:
Brand

All Four Paws

Model

CCLBlack

Weight

7 ounces
KONG Cloud E-Collar for Dogs
See More Reviews

This next dog cone is an inflatable E-collar that is certainly well deserving of its status on this list for more reasons than one. The first and foremost being that it is such a well thought out product; KONG cloud E-collar places your pet's comfort above all other things as it does not interfere with his/her peripheral vision and even their ability to snack throughout the day. So, if your beloved pet is recovering from any form of surgery or awaiting the healing of a major wound, this is one of the best bets out there.
In addition to this, this inflatable E-collar is washable and can stand the test of time against any bites or scratches. An even better advantage is that they will not leave marks on your newly waxed floor or your freshly cleaned furniture, it'll be as if your pet is not wearing any protective gear at all. Though this product is quite well suited for breeds such as Labradors, Golden retrievers, and dogs that generally fit into the neighborhood of that size, it would be wise to make reference to the sizing chart in order to be sure that your furry little friend' size is available. This stellar product is available in five different sizes, but it is wise to buy a size up when it comes to the case of larger dogs, the sizes generally range from neck size 15 inches all the way to 20 inches, so if your pet falls within this neighborhood then it is definitely your lucky day.
Key Features:
Altogether durable
Will not scuff floor or furniture
Comfortable
Available in five different sizes
Specification:
Brand

KONG

Model

EL1

Weight

8 ounces
Alfie Pet Cone by Petoga Couture
See More Reviews

There is no rule against having dog cones that are as interesting as they are useful and effective, for that reason among others Alfie pet by Petoga couture has distinguished itself from its counterparts. This particular product comes in a fun lion costume design which is as cute as it is functional; as a dog cone collar (also known as a recovery collar) is quite light, soft and as comfortable as can be.
It can be used for both your canine and feline companions and easily prevents them from directly causing more distress to any wounded or irritated areas on their bodies either by gnawing at it or using their claws to cause further harm. This stellar device is mainly made up of Velcro and has a unique system in place that allows you to either tighten or loosen the collar as you deem it necessary or just to secure it as a whole. Believe it when we say that with this pet cone, your furry little companion will hardly notice that he/she has a collar on; they can go about their usual business; eating, drinking and sleeping as normally as possible. With this device, you can rest assured of your pet's safety as a whole during the tedious healing process but be sure to keep an eye on them in the case that they begin to chew on the collar itself and be wary of the fact that it may not cover certain body parts. So, if you are in the market for something cute yet effective as can be, then this should be at the top of your list.
Key Features:
Can be used by both dogs and cats
Comes in a lion costume design
Has a one of a kind closure which enables the owner to tighten or loosen
It is comfortable as can be
Specification:
Brand

Alfie

Model

FBA_AC-NoahRecoveryCollar-Lion-M

Weight

3.2 ounces
KONG EZ Soft E-Collar for Dogs
See More Reviews

This is one of those dog head cones that delivers simplicity yet works efficiently on more levels than one. There is obvious evidence that KONG delivers stellar products especially when it comes to E collars, that alone should be a testament in the favour of this brand. The KONG EZ soft E-collar is a wonderful product that is suitable to be used by both your canine and feline companions and it comes in a variety of fun designs.
One of its most unique features is the presence of collar drawstrings which make it possible for you to either loosen or tighten the device as you deem it fit. In addition to this, like most of its counterparts, this soft E-collar is great for use in the case of any injuries, irritations or post-surgical trauma. Though it may be quite similar to its counterparts, it also stands out quite well; this soft dog cone is great for you as a pet owner. It is a versatile collar that is soft in texture and as such, will not knock things over, scuff the floor and the furniture or cause obstruction in doorways, that's a plus on your side.
Key Features:
Constructed with soft fabric
Comes in two sizes
It has a unique drawstring-controlled collar
It is well suitable to be used by both dogs and cats
Specification:
Brand

KVP

Model

EZ5

Weight

0.8 ounces
Sunpangpang Protective Inflatable Dog Cone Collar
See More Reviews

You best believe that this is an inflatable dog cone with a difference, though it is quite similar in the sense that it basically protects your pet from his or herself by preventing them from traumatizing any areas of injury, irritation or former surgical sites. Nevertheless, this dog protective collar comes in a scratch and bite resistant design which also happens to be adjustable by the use of a handy strap. The fact that this dog cone alternative is inflatable does not cancel out that it is comfortable as can be. This design makes for a soft material on the outside which adds more comfort when your furry little companion is making use of it and equally allows them to have their normal range of vision, thereby saving you all the stress that comes with floor and furniture scuffing or destruction as a whole.
What's more, they can carry out normal day to day functions such as eating, drinking and playing without a hassle. Another plus is that it is as easy to make use of as possible; this device has a strap which is present on its opening collar which can be stuck together as tightly as possible in order to provide a perfect fit. It is highly recommended that you place this strap at the back of the neck of your canine companion in order to make sure they do not get tear into it with their teeth.
Key Features:
Does not block your pet's peripheral vision or limit their movement and activities
It is detachable and comes with a zipper
It is inflatable and as comfortable as can be
Easy to wear
Specification:
Brand

sunpangpang

Weight

6.4 ounces
See More Reviews

The PETBABA Recovery Collar dog neck cone is nothing, if it is not one of a kind and efficient. Luckily, it is both. It is also an Elizabethan collar which is more than suitable to be used to prevent your furry little companion from picking at or biting their wounds or irritations all so they can heal in a timely and proper manner. As an added advantage, pups and kittens can easily make use of this product as well as their fully-grown counterparts. Best believe that your pet is worth this product, as their health and comfort are clearly considered by the producers of this stellar Elizabethan collar.
So, what makes this a stand out product? First, it is a lightweight PVC collar which does not obstruct the vision of your pet as a whole and as an extension of that, it allows them to go about their daily activities as if they were not burdened with a dog cone. In addition to this, this product has a soft and padded neckline which can be comfortably placed close to the skin so as to effectively prevent your pet from scratching, gnawing or generally causing any distress whatsoever to a wounded area. It can also be used during personal grooming; if you are clipping their toenails or de-shedding their hair, this collar will help to keep them away from you till the whole gruesome process is over.
Key Features:
It is transparent and as such will not hinder vision
Has a soft and padded neckline
Can be used by both dogs, cats, kittens, and puppies
Easy to use
Specification:
Brand

PETBABA

Weight

1.6 ounces
See More Reviews

Small animals need some love too, that's for sure and the Vivifying Pet Cone is here to make a difference in the lives of puppies and kittens, teddy dogs, poodles, corgi's among other small sized dogs. First, as all pet cones aim, this device is meant to make sure that your furry little companions, in all sense of the words, do not bite, scratch or cause any additional trauma to wounded or irritated area on their body. It caters to their needs while coming in petite sizes with dimensions such as 6.7 inches (17 cm), 9 inches (23 cm) for neck girth and 4 inches (10 cm) for depth.
 In addition, it offers good protection to pet owners while they are carrying out certain general grooming activities such as delivering baths and trimming of nail amongst others. For your convenience and the safety of your canine companion, this dog protective collar comes with a unique closure design which has 3 pairs of snaps, almost like a bra for those of you that are familiar. These snaps allow you to adjust the size depending on the general size of your pet's neck and the fact that these snaps are doubled makes it more stable. And that's not all; this dog cone is made of a high-quality PVS material, yet it is as light as it can possibly be and in extension quite comfortable for your pet as a whole.
Key Features:
Suitable for puppies and small dogs
100% return guarantee
Has a convenient snap mechanism
Soft flannel rims for additional comfort
Specification:
Brand

Vivifying

Weight

1.76 ounces
Remedy + Recovery Dog E-Collar
See More Reviews

Now, this next product was definitely created for the overall comfort of your pet and you will definitely be convinced of it in the next few sentences. Among the most interesting and desirable properties of the Remedy + Recovery E-Collar, the fact that it is as lightweight as they come and as such you can rest assured that this dog lampshade will not weigh your furry little companion down in any way. It will almost be as if he/she was not at all burdened by the dog cone as a whole.
As for the design, this product is perfectly suited to the needs of your pet and will ensure that their healing process is as stress-free and convenient as possible for both you and your canine or feline companion. One of the foremost advantages is that it has safe, padded edges with extra padding for added comfort. In addition, these padded edges make it so that there are no scuff marks all over your floor, walls or furniture – if that's not a plus, we do not know what is.
Key Features:
See-through design
Light-weight and easy to wear
Padded edges
Can be adjusted to suit your preference
Specification:
Brand

Remedy + Recovery

Model

70300

Weight

14.6 ounces
ZenPet ProCone Pet E-Collar for Dogs
See More Reviews

This next dog cone is one that has gone out of its way to make itself stand out when it comes to dog collars as a whole. So, what exactly makes it stand out? The ZenPet brand recently transcended the level of the usual E-collar design and has moved up to a hybrid design which enables your pet to heal in a soothing and accepting environment as a whole. It does this by providing your furry little companion with a stress and shame-free outlook which is an extension of the collar itself. Since this stellar product was introduced to the market, it has been a hit, mostly because of its simplicity coupled with its functionality and adaptability. One of the things that make it as convenient as possible is the fact that you can place it on your pet's neck directly or simply place it on their collar.
The Zenpet Procone Pet E-collar, also referred to as the ZenCone can be used by both cats and dogs and comes with windows which allow for both forward and total peripheral vision. As such, you can say goodbye to scuffed floors, furniture and walls as a whole. For your further convenience, this dog neck brace comes in 4 sizes so there's a lot of leeways when it comes to size as a whole. To crown it all up, this device is backed up by roughly up to 12 years of use by veterinarians and as such you can be sure that it does what it says it will do.
Key Features:
Comes in four different sizes
It is highly recommended by Veterinarians
Comes designed with windows for all-round visibility
Easy to use
Specification:
Brand

ZenPet

Model

5919

Weight

1.6 ounces
See More Reviews

Even from the mere looks of it, the  ONSON bark collar is one of a kind; take, for example, its adjustable inner diameter which is enabled by nylon ropes that can be moved or fixed. In addition to that, there is the presence of two straps on the opening collar itself which ensure that you can get the most convenient fitting. In this case, the fact that it is inflatable is directly proportional to how easy it is to use. When not in use, you can deflate and store it easily as well as can wash the outer cloth at any time in its deflated state. This piece of equipment is also scratch/bite resistant, which means you can prevent your pet from harming themselves and be assured that the ONSON bark collar can hold up against some harsh treatment.
It comes in different sizes and as such, it would be wise to refer to the sizing chart when purchasing this product.
Key Features:
Adjustable inner strap
Inflatable
Scratch and bite resistant
Available in different sizes
Specification:
Brand

ONSON

Weight

4 ounces
Best Dog Cone Buying Guide & FAQ
Purchasing a dog cone is no simple task, there are so many factors to consider and as such this guide is here to point you in the right direction.
What to Look For in an E-Collar
You definitely have to admit that the size of your dog matters as a whole. These devices would be rendered useless if they were not a good fit for your furry little friend. While some of these designs are meant for smaller dogs, some are a bit more liberal and can fit on dogs that weight up to 35 lbs.
Different dogs have different temperaments, some are easy going, some are as stubborn as can be and as such, you should consider these characteristics while looking for a perfect fit for your pet. This will help you know if they need more restrictive dog cones or liberating ones among other things.
These devices are more or less worn to prevent further injury or irritation when it comes to your pet. Every case may not be as a result of a surgery, sometimes it may be a wound, a rash or general irritation. As these reasons vary, so does the capacity of most dog cones to function in relation to different injuries. In that case, it would be wise to know which dog cones are more suitable for different levels and types of injuries.
You have to realise that your dog will probably resist having this device on them as much as possible, so it is wise to opt for ones that are made out of bite and scratch resistant materials. If not, you may end up causing more harm than good.
As aforementioned, these products are going to be used in some pretty volatile situations and as such, it is wise that they are as durable as possible. In addition to that, the fact that this product is vital to the health of your pet requires it to be as long-lasting as possible.

Different Types of Dog Recovery Cones
Traditional plastic cones
This is the common version that our pets have all grown to know and to hate, they are generally not very user-friendly, and you mostly see them being handed out for free at the vets. Nevertheless, if the wound is located on the head this is the most viable option. In addition to this, it is quite easy to clean.
These inflatable devices look a lot like a donut cushion and though they are generally great, they do have their shortcomings. First, it is a lot more comfortable than a cone for sure and makes for better movement, nevertheless, they are not suitable for a whole range of wounds.
This takes the general shape and form of the usual E-collar but is generally made of a nylon type of fabric. As convenient as these usually are, they are not 100% secure and as such pets should be watched closely when they are using these.
When Is a Dog Cone Necessary?
In most cases, these are used after a dog has undergone surgery in order to prevent him/her from causing any trauma to the wound as a whole. In addition to that, they are generally used to make sure the dogs do not further irritate inflamed or tender areas.
DIY Dog Cones
In the case that you do not want to opt for a store-bought brand, then maybe the DIY route is for you. DIY cardboard dog collars are actually quite handy and one of the best things is that all the materials needed to make this can be found at home. First, use the diameter of your dog's collar to draw a half circle on the cardboard then do the same for the outside edges of the cone after which you proceed to cut out the cone. The next step is to punch holes on the inside of the cone to fasten the ends together. The choice of fastening material is all up to you.
Tips for Helping Your Dog Wear an Elizabethan Collar
Make sure it's a good fit
Ease your pet into normal activities
Follow your vet's instructions to the book

Best Dog Cone FAQ:
Q: Can my dog eat and drink with a cone on?
A: Yes, your dog can carry out most day to day activities including eating and drinking.
Q: How do I select the correct cone size?
A: First consider the breed, amount of fur then measure your pet as a whole.
Q: How long does my dog need to wear a cone after being spayed or neutered?
A: That is dependent on how fast your dog heals and as such it is relative.
Q: Can I trim my dog's cone?
A: Yes, if the need arises it is quite possible.
Our Top Pick
As the name implies, this product is as comfortable as they come and easy to use too. It does not only look out for the needs of your pet, but best believe that you are covered too. It is water resistant and repellent and also comes highly recommended by Veterinarians. It is no doubt a stellar product as a whole.
Sources:
PVC - Wikipedia
PVS material - Wikipedia
Related Reads
Related Reads