The Best Dog Floats For Pool in 2022
Last Updated: January 4, 2022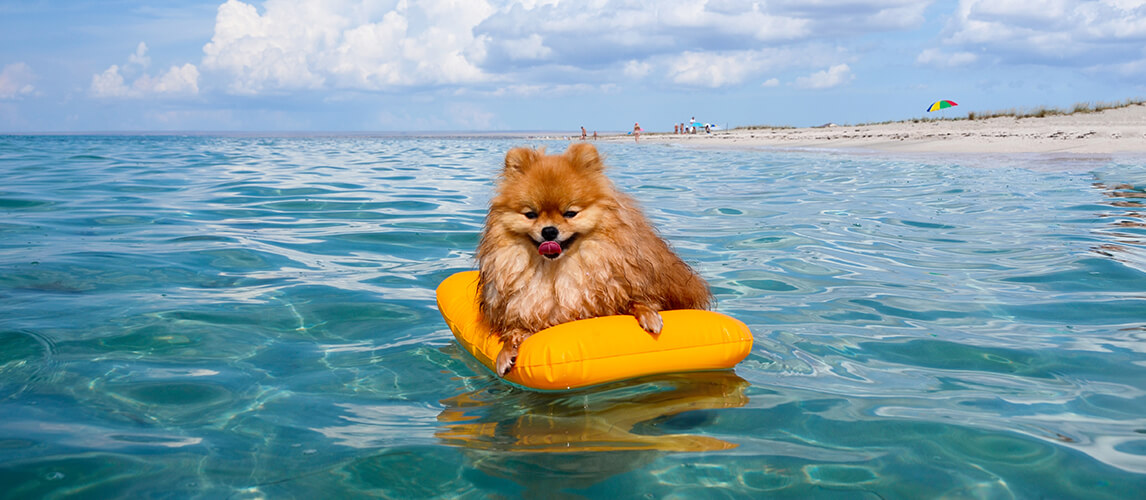 PetSide may earn a small commission from affiliate links in this article.
Learn more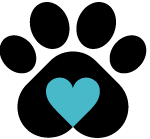 By Petside
Published 12:02 pm
Who doesn't love a long, hot summer lounging in the pool or playing in the water to cool down – and there really is no reason why your pooch shouldn't join in the fun. Whether you are lucky enough to have your own pool or like to take a dip in a local lake or at the beach, a pool float can make it a totally relaxing experience. And with the right pool raft, your dog can float along with you too. Whether he is a water-lover and confident in swimming or a little more on the nervous side, a pool float means he can enjoy the pool without really needing to get his paws wet. We take a look at the best dog floats for the pool that are worth dipping into.
Best Dog Floats For Pool
Best Dog Floats For Pool Buying Guide & FAQ
What to Consider When Buying Dog Floats For Pool
When it comes to mixing water with dogs, even for fun, there are important things to consider when buying a float for your pooch:
Size and shape: First up, the float needs to be the right size for your dog, as well as shape to ensure the right buoyancy and that it can safely float with your pup on board. Also, ensure he will be able to get his whole body on and works with how he likes to relax – eg. flat out or curled up – as some dog water floats are circular and others are more elongated. Also, make sure the float is not so big that smaller dogs can get caught up or lost inside the float's folds.
Intended use: A dog pool float for a contained space is likely to be less robust that a float you can use on open water, including the ocean. Choose the best dog floaties for your intended water use and never use it beyond its recommended water environment.
Weight limit: You want the dog float to, well, float so check that your chosen canine inflatable can actually take the weight of your pooch. All inflatable pool floats should come with a maximum weight restriction so make sure your pet is inside the max.
Material and durability: It's inevitable there will be a lot of movement onboard the float, and dogs tend to flail with their legs, have sharp claws or could even be a bit of a float chewer. Check the material of the float you have your eye on to ensure it is suitably wear-resistant and any seams are robust enough not to suddenly deflate. Vinyl is generally a good material to look out for.
Stability and support: As well as being a comfortable ride for your pooch, dog floaties also need to have enough stability to stay floating and give his canine body enough support. Look for extra inflation chambers that help to keep the float filled and buoyant.
Additional safety features: When it comes to water, safety must factor into everything you do with your doggo and that includes a float. As well as extra inflation chambers, look for grab ropes on the side of the float for easy maneuvering and a tether cord is always a good idea as it enables you to secure the float and keep it safely in one place.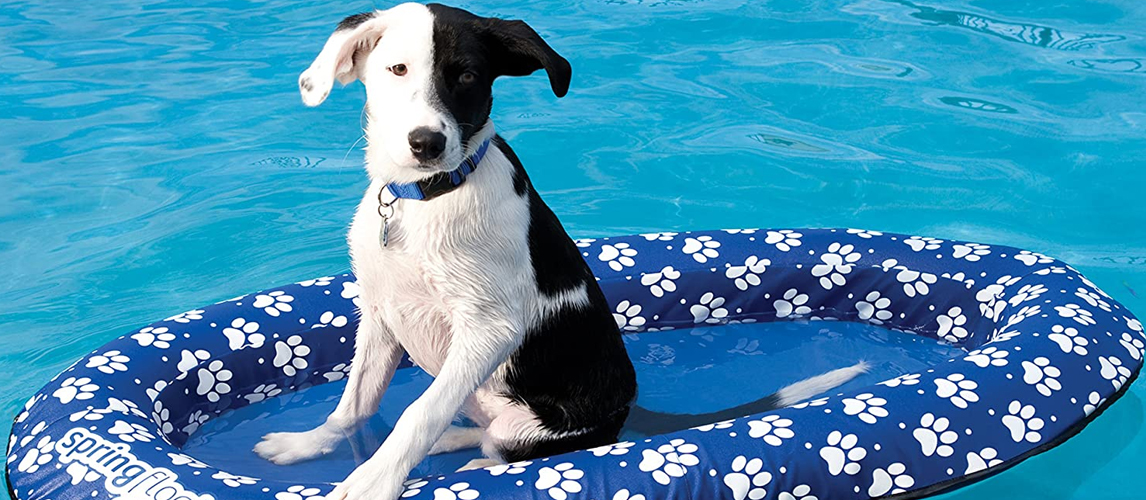 Types of Dog Floats for Pool
Just like floats for his human, dog floats tend to come in two main types – flat floats or chair floats. Flat floats do exactly what they say – the float flat on top of the water and can typically take a canine passenger lying flat. Chair floats have raised edges like a chair so your pup can sit seated and upright in the middle. The inflated edges sit atop the water, while the seat – which is often made from mesh – sits slightly submerged in the water, meaning it is a great way for a water-confident pooch to keep its cool on a hot day. Take a look at our review of dog pools for more options.
Why You Should Buy Dog Floats for Pool
Dog floats can be a whole heap of fun for both you and your pet and are also a good way for your pooch to get used to and enjoy time in the pool or even open water, as long as he is under close supervision. Pool floats can also act as a raft if your swimming dog gets tired and are a great place for them to chill and relax, especially on a hot summer day. And finally, for dogs that are a little nervous of the water, pool rafts can be a good way to introduce them without the initial need for them to get wet.
You may also like our article on Dog Life Jackets.
Our Top Pick
Designed for humans, the Kelsyus Floating Hammock is ideal for dogs as it is both robust and stable, thanks to the tough fabric cover and inner spring system. It can also take larger dogs easily and has a large flat mesh bed that supports the body and helps to keep your pooch cool. With space to spare, you can share the bed with your pet, making it now only our best choice but great value for money.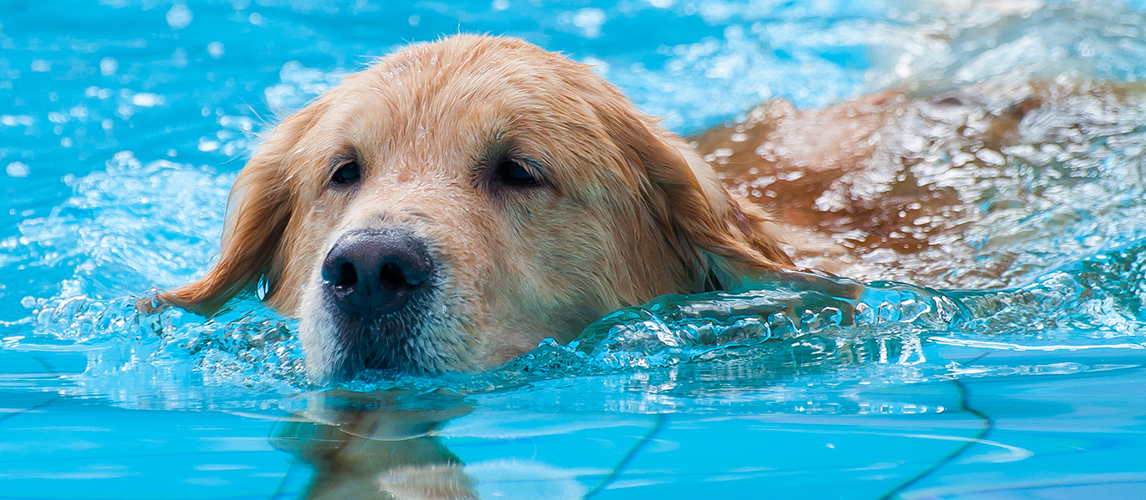 FAQ
Q:

What is a dog float for a pool?

A:

Simply put, a dog float for a pool is an inflatable raft that can take the size and weight of your dog and enables them to get involved with his human family pool time fun. It can be used for a floating platform where he can rest and relax or as a fun toy he can play on and around when in the pool. They tend to be more robust than normal pool floats but in principle, they are the same.
Q:

Can the dog get into it from the water by himself?

A:

It does all depend on the size, shape and overall stability of the pool float. However, for safety and also to not spook more water-nervous dogs, it is always advisable to hold the float secure as your pet clambers aboard, especially if you are in more open water.
Q:

How do I inflate dog floats for a pool?

A:

Most dog pool floats are inflated by blowing air – either manually or with a pump – into the innertube via a valve. Some floats have a single inflation compartment, while others have several so you will need to ensure they are all inflated evenly for balance on the water. Always follow the manufacturer's instructions and avoid over-inflating.
Q:

Is it resistant to dog 's claws?

A:

The more durable the material, the more like it is to be able to take the rough and tumble of your dog as they have fun in the pool. Pool floats specifically designed for dogs will tend to be tougher and more resistant to claws – whichever type of float you use, look for a robust material such as vinyl. And to help protect and prolong the life of your dog pool float, always make sure your dog's claws are not too long or sharp.