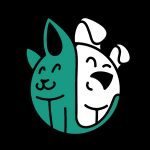 There are very few things that are more soothing than taking a dip in the pool on a hot summer day. Humans love it and as such, it is highly likely that our canine companions wouldn't mind going the same avenue to cool off. If you are totally on board with the idea of getting your pet a pool, then you have to be able to sort out the weeds from the premium crops. Since it is not the easiest choice to make, here are a few quality products that have earned the title of the best dog pool.
The Best Dog Pool
Jasonwell Foldable Dog Pool
See More Reviews

Portable pools have been around for a while and it is no surprise that they have not lost their flare or allure. This could be credited to the fact that they deliver maximum fun and joy to their users. So, if you are in the market for a stellar dog pool that will bring joy not just to your pet but your kids as well, then the Jasonwell Foldable Dog Pet Bath Pool is a viable option.
Made of environmentally friendly extra-tough PVC featuring thicker material on the bottom, this dog pool is one of a kind. With this dog swimming pool, you can expect a versatile and user-friendly means for your pup and toddler to splash around in the summer. Apart from serving as a dog pool, this bundle of fun can also double up as a dog bath, and as such, it does not need to go out of commission when the sun is no longer out. Being versatile is not the only thing this dog pool has going for it, it is incredibly easy to install as there is no inflation needed. Additionally, draining it will cause you no hassle since it offers both a bottom and side drain.
Key Features:
It is portable and foldable
It is very easy to install
Made of environmentally friendly PVC
It is slip resistant
Specification:
Brand

Jasonwell

Weight

11.1 pounds
FrontPet Foldable Large Dog Pool
See More Reviews

When the sun is out and the drinks are cold, the only thing that is missing is some poolside fun. In the case that your furry little friend is an avid lover of the outdoors, then getting a nice dog pool is a great way to keep him/her cool and comfortable. The fact that this next product is large enough for you to jump in too makes the FrontPet Foldable Large Dog Pet Pool an even greater catch. This large dog pool conveniently measures 50 inches in diameter and 12 inches deep.
In addition, the pool is very easy and straightforward to make use of; some may say that it is as easy as ABC's. You simply need to fill it with water, then open the sealed drain to empty it. Once the dog pool is drained, it can easily be folded up and stowed away or even taken along while embarking on trips with your pet. In terms of durability, this large dog pool is more than reliable. It is made from an extra tough cut of PVC material which is constructed for long use. The cherry on the top is that, apart from its obvious function as a dog pool, you can also choose to use it as a dog bathtub, an outdoor water pond, a fish pond or even a baby's bathtub, the choice is completely yours.
Key Features:
Made from PVC
It is very easy to use
The pool is portable and foldable
It is large
Specification:
Brand

FrontPet

Model

FRO-LDP

Weight

10.8 pounds
Intex Mini Frame Dog Pool
See More Reviews

Being universally recognized as a go-to brand for everything from air beds and toys all the way to furniture and above ground pools is no easy feat. Nevertheless, the producers of the Intex Mine Frame Pool have managed to do this for the past 40 years. The fact that all their products are routinely tested and perfectly finished is another testament to the stellar quality of the mini frame pool. There is no doubt that its overall efficiency adds to the amount of enjoyment derived while making use of this dog pool.
Though this can serve as a wonderful pool for dogs, it also accommodates children who are 3 years old and above; so this is a great way for your pups to bond with your little ones. It features a galvanized steel frame that serves as a means to prop it up and hold it in place for proper balance. There is also a foam padded horizontal beam that helps to enhance the comfort of all users. Additionally, included in its pack are a drain plug as well as a repair patch kit in case there are any accidental punctures to deal with.
Key Features:
Embedded with a galvanized metal steel frame
Can accommodate both dogs and children
Has padded horizontal beams
Contains a drain plug & repair patch kit
Specification:
Brand

Intex

Model

57173EP

Weight

8.95 pounds
Cool Pup Splash About Dog Pool
See More Reviews

The name of this next dog pool has already given it all away. There is no doubt that the Cool Pup Splash About Dog Pool will serve as a great avenue to cool your pup down on a hot summer's day. This top-notch PVC creation is sure to stand the test of time as it is sturdy and also incredibly easy to clean and maintain. All that is required is to simply rinse it out with a hose the dry it out thoroughly.
Its sturdiness and overall convenient design make this dog pool a great and conducive place for your pup to play and splash about without a care in the world. The design itself ensures that this pool is easy to fill and empty. It is also made to be incredibly portable and collapsible. Whether you want it on the porch, in your backyard or even away on vacation with you, you can simply fold it down and the rest is history. Its foldable design also makes it very easy to stow away for proper storage and the upside is that it will hardly take up any space.
Key Features:
It has a convenient design
Comes in three sizes
It is collapsible
It is sturdy and long lasting
Specification:
Brand

Cool Pup

Model

ZW3188 11 92

Weight

14.3 pounds
KOPEKS Round Heavy Duty PVC Outdoor Dog Pool
See More Reviews

On a more serious note, when the temperature soars higher, it increases the risk of heatstroke in dogs. Some dog owners are not clear on how life-threatening the condition is, nevertheless one of the best ways to battle this sneaky predicament is to get your pup a pool. The trick is not to opt for any old pool on the market, a premium product like the KOPEKS Round Heavy Duty PVC Outdoor Pool is your best bet.
It would please you to know that this dog pool is made from a very heavy-duty and durable PVC material, as it will ensure that your pet will get to splash around year after year with no qualms. The fact that it is as portable is also a big plus; you can equally fold it up to store it or take it along with you on vacations.
Key Features:
It is easy to set-up
It is portable and foldable
Made of durable material
Can be placed anywhere
Specification:
Brand

KOPEKS

Model

pool-grey-medium

Weight

5 pounds
Intex Snorkel Buddies Snapset Pool
See More Reviews

To have products from this brand take up two slots is a clear testament to their efficiency and viability as a whole.  So, rather than opting to turn on the hose and spray your pup silly this summer, opt for the Intex Snorkel Buddies Snapset Pool. There is no doubt that it will prove to be a speedy and sure way to provide some well-needed relief from the rays of the sun in the heart of summer.
The pool allows for up to 9 ½ inches or 24 cm of water, which is not only perfect for your pup's but also for children that are 3 years old and above. Altogether, it measures 5 feet round by 10 inches tall which makes it big enough for both pups and kids to splash around and bask in the summer sun. Despite this, it is small enough to serve as a safe and conducive environment.
Key Features:
It is incredibly easy to set up
Comes with a repair patch
It is large enough to play in but safe enough to play in
Can be used for both kids and dogs
Specification:
Brand

Intex

Model

56451EP

Weight

2.87 pounds
See More Reviews

There will probably be a little voice in your head saying that this next pool is great enough for you to jump into, but believe us when we say that the Midlee Dog Pool is a better fit for your furry little friend. Even though you cannot jump in as easily, your kids, dogs and even cats can indulge in the pleasures of this pool. Not only is it highly efficient, but it is also as aesthetically pleasing with a summery beach theme on the sides. So, why go to the beach when you can bring the beach to your home?
As for its construction, this dog pool is made of a durable PVC material that will ensure that your pup is kept nice and cool for a number of summers ahead. The fact that you can set this pool up in a matter of seconds makes it very user-friendly.
Key Features:
Can be used for dogs, cats, and kids
It is portable and foldable
It is incredibly user-friendly
It is aesthetically pleasing
Specification:
Brand

Midlee

Weight

15.2 pounds
One Dog One Bone Paw Shaped Play Pool for Dogs
See More Reviews

If something comes in a fun shape and size then it probably is, without a doubt, incredibly fun. With its unique shape and overall design, the One Dog One Bone Paw Shaped Play Pool for Dogs is a great avenue for your furry little friend to brave through the hot weather. This bone shaped dog pool is made with a durable truck bed liner material known as Polyethylene HMWPE which makes it possible for the pool to withstand the strongest and largest dogs out there.
The material used is not the only upside to this high-grade pool, its durability also ensures that your puppy's teeth cannot cause any damage to the dog bone pool, be it minor or long-lasting. It also contains a special additive which makes it particularly resistant to UV rays, so, that alone makes this a standout dog pool. What's more, as the pool is white in colour, less light will be absorbed from the sun and as such, keeps the water temperature at its lowest even on the hottest days.
Key Features:
It is easy to fill up and drain
Constructed from a truck bed liner material
The material has a cooling effect
It is chew and UV resistant
Specification:
Brand

One Dog One Bone

Model

ODOBPP01

Weight

7 pounds
Alvantor Dog Swimming Pool
See More Reviews

Swimming is not only an avenue for dogs to cool down during the summer, but there are also an additional number of benefits attached that can help your pup lead a healthy life altogether. It serves as a wonderful way for them to deal with all the pent-up energy dogs always seem to have. If you are looking for them to stay active in a dog pool, then it is wise to choose one that can hold its own against bursts of energy. The Alvantor Pet Swimming Pool is a viable product that can provide your pet with worlds of fun for many consecutive summers. The overall design features ripstop fabric accompanied by PVC backing that is meant to prevent it from tearing. It is also equipped with double layer construction which protects it from leaks. Additionally, the spring steel frame gives it much-needed stability.
Another aspect that makes this a viable and user-friendly option is the one finger push mechanism which drains the water easily without the need of a bottom drain. This dog pool is also incredibly lightweight, compact and portable even though in its expanded form it quite large and suitable for big pets. It can also be assembled and taken down instantly. What's more, apart from being suitable for use as a dog pool, it can also double as a pet bathtub, an outdoor water pond and a bathtub for babies. The possibilities are truly endless.
Key Features:
Features a highly innovative design
It is easy to set-up and take apart
It is lightweight and portable
It is highly versatile
Specification:
Brand

Alvantor

Model

2003-VF

Weight

2.5 pounds
Petsfit Leakproof Fabric Portable Dog Pool
See More Reviews

As a brand, Petsfit has the love for pets at the core of its existence and as such, their swimming pools are made of high-quality materials which are 100% safe for your pets. All in all, each product is made to be functional as well as convenient. With the Petsfit Leakproof Fabric Portable Dog Pool, you can rest assured that your pet is in good hands while having the time of his/her life. First, this dog swimming pool is very simple to use as there is no need to inflate when setting up. It is also quite easy to drain, all that is required is for the side of the swimming pool to be pressed down and the water will pour out accordingly.
In addition, it is incredibly durable; made of heavy oxford and waterproof nylon cloth which is meant to prevent any leakage. The heavy coated wire frame serves as a form of support for the pool so that it will not collapse when totally filled with water. And the fact that it is also portable is a winning quality of this dog pool – it can be folded up into a small size and stored accordingly or carried away either on vacation or simply from one location to another. It is equally large enough to for your pet to lounge in comfortably, with the specifications 41 inches in diameter and 12 inches in depth. As such, this is more than suitable for dogs of all sizes.
Key Features:
It is easy to use
Easy drainage
Made of durable materials
It is lightweight and portable
Specification:
Brand

Petsfit

Weight

3.7 pounds
Best Dog Pools Buying Guide & FAQ
The best response to the raging heat is to lounge by the pool and the canine equivalent for that is a well-constructed dog pool. Since there are quite a lot of these currently out there on the market, here are some pointers that can streamline the whole process for all pet owners looking to add a splash to their lives.
Things to Consider When Buying a Dog Pool
We live in a time where the simplicity of a product is its winning quality; no one wants to spend hours trying to set up or take apart any dog pool, they obviously want to have their pets jump in start having fun. On that note, it is wise to choose a model that poses the least amount of stress on that front, whether you have to blow it up for use or simply unfold it. It may seem like a background factor, but in the case that you do not have to struggle to set up your dog pool then you will realize how lucky you are.
Be it a plastic dog pool or one made of synthetic fabric, the resilience of the material used to make your dog pool makes all the difference in the world. Dogs are as active as any creature can be and as such, you need a sturdy pool to make sure that a few weeks down the line the pool is still in optimum shape. There is also the possibility that your dog may get a bit excited and scratch their claws on the pool; it is not an avoidable scenario and that's why buying a pool that is scratch proof can help.
Another factor to consider is whether the pool has any protective coating, be it UV or otherwise. This will improve the longevity of the pool and give you value for your money.
As it has been made apparent, there are a number of capacities at which dog pools can be used. Some can contain both dogs and humans, some are dog baths, some can be used as ponds as well as baby baths. The possibilities are truly endless, but you need to be sure that you are using the pool for the right reasons. In the case that a pool is meant solely for human use, using it for your pet may result in it deteriorating before you even get to use it.
It is true that you get what you pay for and as such price is a big factor to consider when looking to buy a dog pool. The trick is to find what is right for you yet still within your elected budget. There is no need to spew out money for a pool that will not last a day out in summer and as such look for the specific qualities you need in something that will in no way break the bank.

The Benefits of Dog Paddling Pools
These fun-sized pools are highly sought out and one of the main reasons is because of how easy on the pocket they are. Even the most expensive of dog paddling pools are quite affordable compared to the cost of getting a premium large pool itself. So, in the case that you are on a budget, this may be a more viable option for you altogether.
The fact that they are dainty and portable makes it a whole lot easier to enjoy these dog paddle pools in a number of locations. Be it your back/ front yard or even on a vacation getaway, these type of pools can ensure that the amount of fun your pup has is not limited to one location.
There are a number of ways to keep your pet cool during the height of summer, but the most efficient by far is through the use of a dog paddling pool. Not only does it save you the time but it also provides an avenue to use a given amount of water without being repetitive.
Keeping Your Dog Swimming Pool Clean And Safe
In the case that your dog sheds hair, get a pool with in-built drainage
Always wipe the pool after use to avoid the build-up of algae and dirt
Use anti-bacterial cleaner for the wiping
Only add a small amount of chlorine
Wash any pool toys used
Best Dog Pools FAQ:
Q: Is chlorine bad for dogs?
A: Yes, it is
Q: Can a dog drink pool water?
A: In small quantities it is harmless, but ingestion should be avoided
Q: Will I need a ramp?
A: Yes, ramps increase the general safety of your pup
Q: How long does a dog have to wait to go swimming after eating?
A: At least 3 hours
Q: Can a dog drown in a pool?
A: Yes, it is possible
Q: How to get my dog into the pool?
A: Coax your pet, then proceed to get in so they feel safe following you in. Also, show them how to get out and keep repeating this till they are comfortable.

Our Top Pick
This is the best option for the environmentally conscious dog owner, not only is it made of environmentally friendly PVC, but it is also made to deliver worlds of fun to dogs everywhere. Everywhere, in this case, means any location you could think of, being that this dog pool is portable and compact, it is easy for you to set it up in your backyard or elsewhere. In addition, it is incredibly easy to install and needs no inflation to be set up. All in all, it is easy to use, durable and versatile dog pool that could potentially become your dog's best friend this summer.
Sources:
Dogs in the Swimming Pool: Good Idea or Bad, Trip Savvy
Related Reads
Related Reads