The Best Dog Hats in 2022
Last Updated: January 4, 2022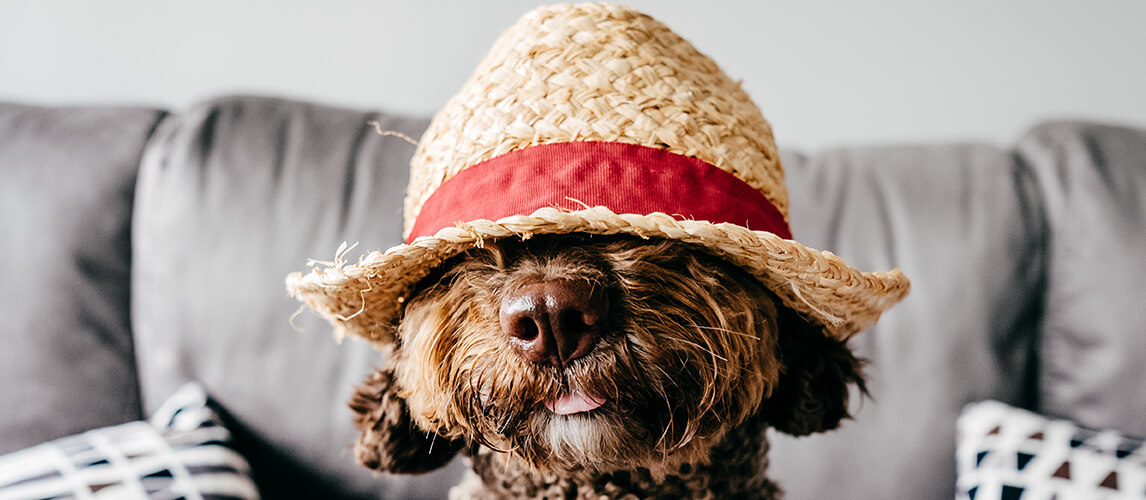 PetSide may earn a small commission from affiliate links in this article.
Learn more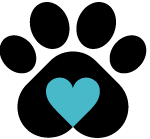 By Petside
Published 13:27 pm
Whether you are looking for sun protection for your dog or for the perfect accessory for their next Halloween costume, choosing the right hat for your dog can be a struggle. Choosing between different shapes, styles, colors, and materials can leave you feeling dizzy. Our panel of pet experts and dog lovers are here to help. We have compiled a list of the best dog hats to point you in the right direction.
The Best Dog Hat
Best Dog Hat Buying Guide & FAQ
There is a great deal to think about when you are looking for the perfect hat for your pet pooch. In this section of the buying guide, we explore some of the main things you need to consider when buying a dog hat. We also explore some of the benefits of using a dog hat, particularly in the sun, outline the different types of dog hats that are available, including dog sun hats, and answer some of the most frequently asked questions about dog hats.
Check out our guides on Dog Bandanas and Dog Pajamas for more info.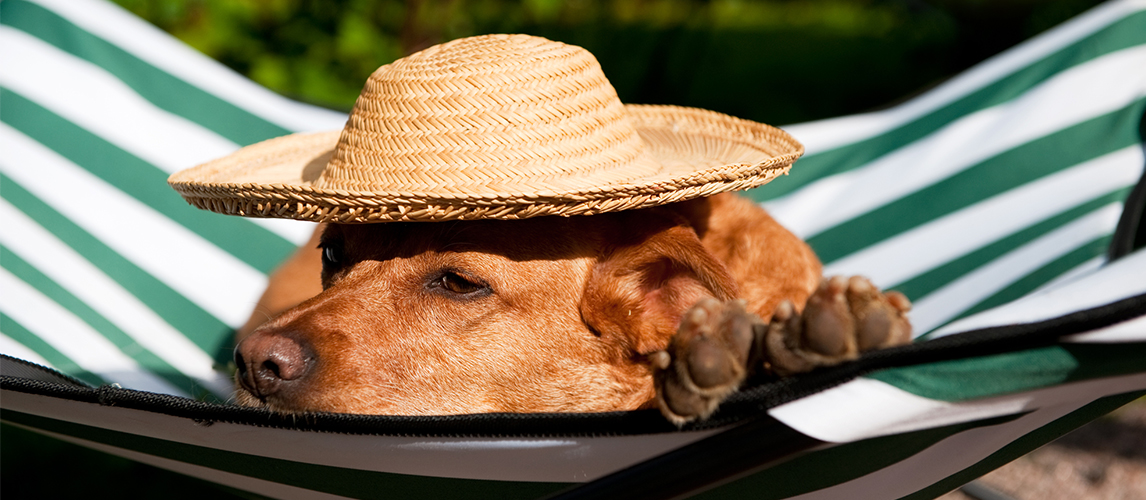 Things to Consider When Buying a Dog Hat
When you are looking for accessories for your dog a hat or dog visor might not be the first thing you think of, but a dog hat is a very useful thing to have. In cold climates, it can protect your dog from harsh temperatures. On hot days it can help prevent sunburn, protect your dog's eyes and reduce the risk of heat exhaustion. Hats are also fun fashion accessories that can put the finishing touches to a pet fancy dress costume or help you celebrate a special occasion.
When buying the best hat for your dog, it is important to firstly consider the purpose of the hat. This will ensure that the hat you purchase is fit for purpose. A birthday crown is perfect for a party or photo opportunity, but it is not suitable for keeping the sun off your pet's head during your daily walks. Similarly, a dog sun hat is going to do little to keep your four-legged friend warm in the middle of winter.
Sizing is another important consideration. Once you have a shortlist of the best dog hats that you are interested in, check the sizing and which measurements you need to take to ensure a good fit. Generally, you will need at least the circumference of your dog's head. You may also need to know their neck size and the size of their ears. Remember that the type of ears your dog has and their placement on their head may also affect whether a specific hat is suitable.
To find the best dog hat look at the materials that it is made from. If your dog has a short, smooth coat, then some materials may slip easier than others. If the hat moves around too easily on your dog's head, then it is not a good fit and they are likely to become irritated and not want to wear it. Also, look out for materials that could irritate your dog's skin. It is best to avoid materials that do not allow their coats to breathe as they could lead to overheating.
As well as the type of material, take time to consider the quality of the material and how the hat is constructed. Avoid poorly made pet hats, especially those with small pieces that can be easily removed as these are a potential choking hazard, particularly for small dogs. Any accessories should be securely sewn or glued in place using dog safe adhesive. Check the type and quality of the chin strap or other fastening methods as well. The best dog hats have fastening methods that are strong enough to keep the hat in place, but that can be easily removed by you so that it does not become a hazard or risk strangling your dog.
Head over to our reviews of Dog Hoodies and Dog Boots for more options.
Benefits of Using a Dog Hat
The main benefit of buying a dog hat for your pet pooch is that it will fit more securely and be safer to wear than a hat designed for a human. Such hats are designed specifically for large and small dogs and other similar sized pets. It considers your dog's ears, the shape of their head, and their tendency to chew anything they own.
Other benefits of using puppy hats depend greatly on the main purpose of the hat. If you are buying a sun hat, then the main benefits are that it will keep the sun out of your dog's eyes and shield your dog from the effects of sun exposure. This includes reducing exposure to UV rays, the risk of heat exhaustion and sunburn. However, it is important to keep an eye on your dog in hot weather, ensure they have proper shade and plenty of fresh water to drink. You may also like our articles on the best dog sunglasses and goggles and best sunscreens for dogs.
If you are looking for winter hats for dogs, then the main benefits of using a dog hat are that it will keep your dog warm, without the risk of overheating. It will also be made of pet-safe materials that are unlikely to cause irritation. Party hats, fancy dress hats, and birthday hats, all provide that extra cute factor when you include your dog in your celebrations. By choosing a hat that is designed specifically for a dog, you can enjoy including them in the fun while knowing they are safe and that it will fit perfectly.
Types of Dog Hats
There are as many different types of dog hats as you can imagine for both large and small dogs. However, they tend to fall into three distinct categories: sun hats, winter hats, and novelty hats. It is important to determine why you are purchasing a hat to ensure that you buy one that is suitable for its intended purpose. A sun hat, for example, needs to be made of sun-safe, breathable materials. It should include ear holes to help reduce overheating and should shade your dog's eyes. A novelty hat should still be made of dog-safe materials and your dog should never be left alone wearing any type of hat.
Our Top Pick
Our top pick is the Cade Dog Hat. This dog hat is specifically designed to meet the needs of your dog in warmer, sunny weather. It is the perfect way to protect your dog from sunlight. It is designed to shade your dog's head and face in bright light and for reducing the risk of sunburn. Created from 100% breathable cotton the canvas hat is comfortable to wear and includes amply spaced ear holes to support your dog's natural cooling system. The baseball style cap is kept securely in place with an adjustable non-elastic neck strap and comes in a range of bright colors and patterns, meaning you can find the perfect fit for your dog's personality.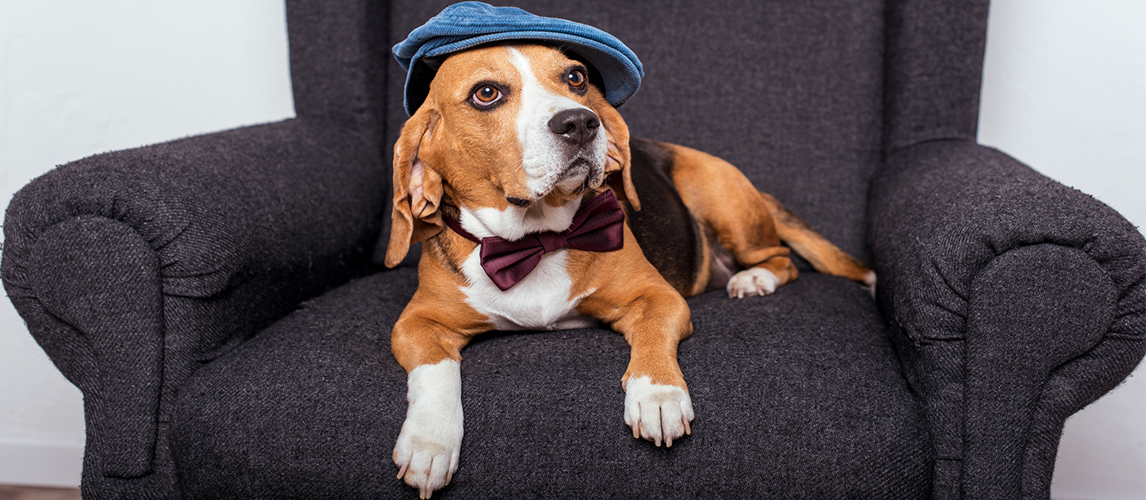 FAQ
Q:

Won't my dog eat its hat?

A:

If you take time to introduce your dog to its hat and provide plenty of praise when they accept wearing it then you reduce the risk of them trying to eat it. Never leave your dog alone with their hat, particularly if it has small parts that could be easily chewed off. Check the hat for damage each time it is used.
Q:

Will my dog shake it off or paw it off?

A:

If your dog is uncomfortable in the hat or is unsure of wearing it, then yes, they might. The key to stopping this is to introduce the hat to your dog slowly and with plenty of praise. Once the hat is on ensure that it fits securely and is comfortable for your dog to wear.
Q:

Do I have to train my dog to wear a hat?

A:

Yes, most dogs will need to be trained to wear a hat, even one that has a comfortable fit. A positive, praise lead approach is best. Allow them to sniff the sun hat or dog baseball cap and become accustomed to it before you try to put it on. Use lots of praise and treats and slowly increase the contact between your dog and the hat. Once you have it on their head, use lots more praise. Only leave the dog baseball cap on for short periods of time until they are used to wearing it. Don't forget to provide lots of praise when they ignore the hat and carry on as usual.
Q:

How will I know the size?

A:

Most dog hat manufacturers provide details of which measurements you need to take to ensure the perfect fit. These usually include the circumference of your dog's head and the size of their neck. However, the exact measurements that you need may depend on the type of hat you are buying. Not all hats are suitable for certain coat and ear types, double check these details if your dog has a particularly long coat, large floppy ears, or particularly small ears.