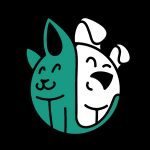 There's nothing the average dog loves more than sticking their head out of the car window on a family road trip. Why? The rich accumulation of scents carried along with the wind could keep them occupied for years. Likewise, sitting in the back of a vehicle without enough air circulation is more than uncomfortable for your average pooch. Unfortunately, the air is not only full of scents but also full of debris – meaning your dog must retreat inside for fear of hurting their eyes.
Want to allow your dog to fully enjoy this small luxury? Dog sunglasses ­– commonly known as doggles (we know, this term is adorable) – are leading the way in protecting your pet's eyes as well as looking simply adorable. We've compiled together the ten dog sunglasses and goggles available which will protect your dog's eyes while making them the trendiest canine on the block.
The Best Dog Sunglasses and Goggles
See More Reviews

Does your dog have trouble adjusting to the bright sunlight? Or do you feel they're ready to upgrade their wardrobe? QYMY's Dog Sunglasses are perfect for smaller dogs who seek some extra eye protection yet want to look adorable at the same time. The sturdy chin and head strap will fit nice and snugly around your dog's eyes. The sunglasses themselves are incredibly durable and will protect your pooch from any nasty debris and flying shards that come their way.
The UV shatterproof lenses can also be switched about for fog-proof lenses to make foggy days easier on the eyes. Your dog won't want to take these off due to the element of comfort QUMY offer – the wider nose bridge and foam cushion frame makes sure of this.  And for the times when the glasses are off, simply carry them around in the included drawstring bag folded up. Fun yet functional, these dog sunglasses are all your dog needs to be the King or Queen of their neighborhood. 
Key Features:
Easily adjustable head and chin straps
Protects your pooch from all kinds of dangerous debris and wind
Equipped with sturdy frames with UV protection, deeper lens cup, and wider nose bridge
Comfy sunglasses thanks to foam cushion frame
Ideal for small dogs
Specification:
Brand

QUMY

Model

DORA

Weight

3.2 ounces
See More Reviews

Never again will you feel sorry for your dog as they squint into the sun on particularly hot days. Enjoying Dog Goggles has created a pretty-much-everything-proof pair of specs ideal for smaller puppers. For starters, these black specs will look super cool on your rock-and-roll doggo. And if your pooch is more of a pretty princess than a skater boy, then these nifty goggles are also available for purchase in a beguiling pink shade.
Unlike other sunglasses, the adjustable double strap won't slide off easily. Sporting deep eye cups ideal for breeds such as Pugs and Shih Tzus who are prone to eye proptosis, their eyes will now be protected against the dangers of the outside world. You'll end up struggling to get them off your dog due to their more-than-comfy padding. Try them out to perfect your pooch's lifestyle. 
Key Features:
Adjustable double strap for comfortable fit which stays in place
Deep eye cups ideal for bulgy dog eyes
Jet black goggles in order to vibe the Rockstar look
Perfect for small dogs and even cats
Waterproof goggles protect your dog against harmful UV rays, wind, and debris
Specification:
Brand

Enjoying

Model

Anna308

Weight

1.6 ounces
Doggles ILS Black Dog Glasses
See More Reviews

DOGGLES. What ingenious individual came up with this wonderful brand name? Dog goggles are now even more hip due to their interchangeable lens system, meaning that you can switch around the clear and sunglass lenses depending on the day. The 100% UV protective lenses will really cut down the glare in both snow and sun for your furry friend.
Maximum comfort is ensured by the padded and flexible rubber frame combined with a soft elastic adjustable head and chin strap. Manufacturers have even thought about the larger nosed dogs out there by designing an extra wide nose bridge. What's not to love?
Key Features:
Comes with 100% UV protection as well as anti-fog shatterproof lenses
Veterinarian recommended
Ideal for medium size dogs
Interchangeable lens system encourages different forms of eye protection
Nose bridge is extra wide for additional wiggle room
Specification:
Brand

Doggles

Model

DGILLG01

Weight

3.2 ounces
See More Reviews

Namsan's hilariously out-there UV goggles are sought-after in the world of doggy fashion. Your dog can go from laid-back to totally chic in just seconds by sporting any pair of these vet-recommended goggles in blue, pink, or yellow – why not buy all three so they can decide what color they want each day? And in no way will these durable glasses break anytime soon after purchase thanks to their shatterproof lenses.
Perfect for the days your pooch spends relaxing by the pool with their gal pals or running about a field playing ball with the boys, Namsan's UV glasses are both waterproof and can be easily adjusted to the size they require. If you're on family days out, these sunglasses can be folded up easily. Go on, we know you're just itching to purchase a pair for your pooch.
Key Features:
A snug fit ensured thanks to adjustable chin and head straps
Available in an assortment of colors including blue, pink, and yellow
Shatterproof lens ensures durability with anti-fog lens protecting against hazards
Vet-recommended protection for playing in the sun
Waterproof protection guaranteed
Specification:
Brand

Namsan

Weight

14.1 ounces
See More Reviews

HelloPet's doggy goggles are designed for all those adventurous dogs among us who love a bit of rough and tumble. Their lenses are manufactured out of high-quality polycarbonate, which are ideal for keeping your pet's eyes safe from wind, dust, and fog. If your dog's eyes are sensitive, this excellent material will be sure to reduce UV and harsh light intensity.
Worried that the strap won't stay on your lively dog for long? HelloPet has thought ahead by including an adjustable double silicone strap which is non-slug, thereby keeping the goggles secure and ensuring that your dog will be as comfortable as they can be. Ideal for medium or larger dogs, if this product isn't suitable for your pooch then HelloPet offer three months warranty on their product as well as a 30-day money back guarantee. They're just what every dog owner is looking for.
Key Features:
Manufactured from durable polycarbonate to maintain wear-resistant and impact resistant design
Soft sponge allows eyes to breath as well as including vents to prevent generation of water vapor
Guaranteed money back over 30 days if not satisfied
Warranty of 3 months
Sunglasses are anti-fog, wear-resistant, and impact resistant
Specification:
Brand

HelloPet

Model

sunglasses001

Weight

7.2 ounces
Petleso Large Dog Goggles
See More Reviews

Does it seem as if your large dog just can't catch a break when it comes to purchasing accessories such as collars and jumpers? Petleso have designed dog goggles specifically for your big-boned pooch which should fit snugly around their heads. Ecstatic buyers claim they fit bigger dogs perfectly thanks to the adjustable straps.
Even better, the large selection of goggle color choices of black, grey, and red make Petleso's product even more fun and friendly. Your pooch will be the talk of the town while also being protected from any harmful debris and wind. This product is ideal for dogs who love a road trip; now they're eyes will be protected from nasty UV rays while having fun!  
Key Features:
Ideal for medium to large dogs
Easy adjustment is ensured by elasticated straps
Polycarbonate material lenses are shatterproof
Defend your dog's eyes against UV dust and debris
Available in colors red, grey, and black
Specification:
Brand

Petleso

Weight

2.08 ounces
Doggles ILS Pink Frame Dog Goggles
See More Reviews

Is your pooch a girly girl who just loves to be spoiled? Treat them to Doggles' pink goggles to ensure they turn heads when strutting down the street. This product is very well made and easy to put on thanks to comfy elastic head and chin straps which should fit snugly around her head. What's more, the nose bridge is extra wide to accommodate dogs with larger schnozzles.
The high-quality pink lenses offer 100% protection against UV lighting and are shatterproof, ensuring that your dog's new favorite accessory will be durable and therefore, long-lasting. The glasses are even manufactured for dogs with bulgier and more set apart eyes such as Boston Terriers. After some basic training, you and your pooch will be blessed with this perfect invention for years to come.
Key Features:
Recommended by vets due to effectiveness against UV light protection and physical protection
100% guaranteed UV protection
Pink frame combined with pink lenses are ideal for the elegant, fancy dog
Rubber frame is both padded and flexible
Available in a multitude of sizes from extra small to extra large
Specification:
Brand

Doggles

Model

DGILLG02

Weight

3.2 ounces
See More Reviews

Warning to all prospective buyers… your dog should only purchase these sunglasses if they're got a sassy attitude and know that they're first-class. Cydnlive's state-of-the-art specs are designed for the most retro pooches out there – with the assortment of colorful lenses yourself a new fashion statement can be made every other week. Likewise, the colors are completely random, adding that extra bit of excitement into the buying process.
The spectacle frames are made from sturdy and stunning alloy metal to ensure Cydnlive's glasses possess the perfect punk-rock texture. Manufacturers are well aware of the success of their spectacles and so, offer a 100% return guarantee if their buyer isn't completely satisfied. Yet how's it possible not to be? Cute and colorful, purchase a pair for hilarious yet adorable results.
Key Features:
Long-lasting and durable thanks to frame being made out of alloy metal
100% return guarantee
Sunglasses are the perfect fit for small dogs or cats
Stylish and chic sunglasses are retro-styled
Available in a multitude of adventurous colors
Specification:
Brand

Cydnlive

Weight

0.64 ounces
See More Reviews

Do you long for dog glasses which will stay on your dog's head without any fuss but won't empty your piggy bank? VANVENE have designed simple specs which are available at a bargain. Designed to fit snugly on medium to large dog breeds, the black pair of glasses are spiced up by the multi-colored dark lenses.
These nifty specs will soon become your dog's favorite accessory thanks to the two adjustable straps, preventing any potential slipping from arising. If they do unluckily slip off their head, then the shatterproof lenses are able to resist plenty of accidental damage. One thing is for sure; for dogs hanging out of car windows and passers-by alike, these sunglasses undoubtedly spread bucket loads of joy.
Key Features:
Durable lenses are shatterproof
Comfort is ensured thanks to foam cushioned frame
Ideal for medium to large sized dogs including German Shepherds and huskies
Lightweight and sturdy specs able to resist plenty wear and tear
Inclusion of two jaw bandages ensure that glasses fit snugly
Specification:
Brand

VANVENE

Weight

1.1 ounces
Zegui Dog Foldable Sunglasses
See More Reviews

Last but certainly not least. Zegui's Protective Foldable sunglasses will have your pooch channeling Kurt Cobain indefinitely. They're incredibly affordable yet durable thanks to the incorporation of shatterproof and fog-proof lenses. Perfect or smaller dogs (not mini pets) these specs will give your dog the UN protection they desperately desire.
For dogs who just love to travel, they'll finally be protected from the large number of bugs and debris in the air on the road. What's more, they'll be comfortable at the same time due to the layer of foam wrapped around the inside of the lenses. Finally, older dogs will finally be able to walk straight into the sun without even flinching. What are you waiting for; get your dog a pair.
Key Features:
Recommended purchase for smaller dogs
Foldable glasses are easy to carry
Protect dog's eyes from any environmental debris
Manufactured with a wider nose bridge and deep lens cup
Durable sunglass frame able to resist a good deal of damage
Specification:
Brand

Zegui

Weight

1.6 ounces
Best Dog Sunglasses and Goggles
Things to Look Out For When Buying Dog Sunglasses and Goggles
If your dog is always on the go, chances are they'll bash into an object and easily break their newly acquired specs. Therefore, it's important to invest in shatterproof lenses to avoid their sunglasses breaking due to these unavoidable collisions.
Adjustable Head and Chin Straps
Dogs come in all sorts of wonderful shapes and sizes. Unfortunately, this means that certain sunglasses will have trouble staying on certain furry friends! Investing in goggles which have adjustable head and chin straps will solve this problem.
This point is pretty self-explanatory and surely the main reason why dog owners invest in goggles in the first place. This especially helps older dogs see a lot better on their daily walks.

Benefits of Using Dog Sunglasses and Goggles
As well as making doggies like rockstars since the early 2000s, dog sunglasses – otherwise known as doggles – have countless other benefits.
Ok, so this one's fairly obvious. Yet especially for blind and visually impaired dogs, protecting their already weak eyes is a must. There's always the danger that your old dog may bump into sharp furniture and corners when around the house. Wearing goggles will save them the pain and yourself the vet bill. Likewise, some older dogs are able to see easier in bright lights.
Depending on their daily routine, sunglasses for your dog can even become a necessity. If you bond with your dog by running, think about your average route and the amount you're forced to cut along a dirty and polluted road in order to get to the next grassy stretch. These gas fumes can become irritating for your dog's eyes. If you think about it, most dogs are running at eye level of most car exhausts!
Do you want your best friend to receive the attention they deserve? Make every dog walk a red carpet by acclimatizing your four-legged friend to their new fashion accessory and watch their adoring fans run to them. A friendly pooch will lap up all this attention with delight.
Difference Between Dog Sunglasses and Dog Goggles
More often than not, the terms dog sunglasses and goggles are used interchangeably. Yet compared to sunglasses, dog goggles are generally more reliable and often more expensive. Sunglasses are often bought for aesthetic purposes; simply to make your dog look fashionable.
The Size Guide
In order to choose the correct pair of sunglasses for your dog, it's important to measure up before purchase.
By measuring across your dog's eyes and around their ears, you'll be able to acquire the back strap and frame length their sunglasses should be.
Next, it's time to acquire the 'chin strap' measurement. To do so, start by measuring under one ear, then move along under the chin, ending up under the other ear.

Best Dog Sunglasses and Goggles FAQ:
Q: Why does my dog need sunglasses?
A: Although the majority consider dog sunglasses to be 'just another fashion statement', they can actually be extremely beneficial for your pupper's health.
Eye Issues Depending on Dog Breed
Does your dog breed have prominent eyeballs? If so, then they may need a little more help protecting their eyes. Breeds such as brachycephalic dogs, which include Boston Terriers, Pugs, and Shih Tzus, have very exposed eyeballs which are more susceptible to harm. If these breeds are exposed to sunlight for long periods throughout their life, then they could suffer from pannus – an autoimmune disease which could result in blindness if not treated. This is when dog sunglasses could come in very handy.
Is your dog the kind who is constantly on the go? Many dogs whilst running about the woods on their walks will hurt their eyes off of stray branches and plants. If they're experiencing subsequent eye pain while their injured eye heals, it's a good idea to get them googles for the time being.
As time goes on, ageing dogs lose a good amount of their eyesight. The condition iris atrophy could make your dog sensitive to light due to the muscles which control the pupils not being able to shrink down to a small pinpoint. Reduction to exposure to direct sunlight may help them be able to see better.
Q: How to train a dog to wear sunglasses?
A: Ah, the struggle of training dogs to wear sunglasses. Some dogs take to them immediately and others cannot stand them! Thankfully by training your dog to wear their specs, they'll be familiarized to them in no time at all.
Find a suitable environment to train in
Training should take place in a quiet location without any loud noises or distractions. Your dog should be told to sit down upon their arrival.
Get your dog and their new sunglasses acquainted
It's time for your dog to meet their new specs. It's important to make a positive association for the dog with their new specs, so when your dog sniffs them for the first time, give them a treat!
Place the sunglasses on your dog and ask them to stay
This will be tough the first couple of times, as your dog won't really know what is being expected of them. However, they'll soon get used to them! Place the sunglasses on them and if they sit still, it's time to give them a T R E A T.
Ask them to stay but this time, walk away
If your dog is used to sitting still, ask them to stay still but this time, walk away. After a while, they'll get that if they stay still with the glasses on, they'll get a treat.
Incorporate the specs into your dog's daily routine
Now that your dog is used to their cool new specs, make them part of their daily routine by encouraging them to wear the glasses on walks or drives in the car. Soon, they'll never want to take them off!
Q: Are dog sunglasses/goggles safe for everyday use?
A: If you have an older dog, then keeping their goggles on at all times may be medically advantageous. In most other cases however, wearing sunglasses on a daily basis could substantially affect their eyesight and are best taken off when indoors.
Q: Can I replace the lenses on my dogs sunglasses?
A: All half-decent pairs of dog sunglasses will have the choice to switch the lenses. One of our favorites switches has to be to to anti-fog lenses, which will allow your pupper to see through the gloom.

Our Top Pick
Out of all the weird and wonderful products we've selected for you today, what fabulous goggles would we buy for our own dog? QUMY's Dog Sunglasses fit the bill. They're shatterproof, can be switched for anti-fog lenses, and are incredibly comfortable at the same time. As well as being practical, your pup will be the epitome of fashion. For the price and quality, you can't go wrong!
Sources:
Related Reads
Related Reads