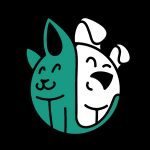 If your pooch is anything like mine, they absolutely love a game of fetch, perhaps a little too much. If you've ever come back from a walk with a totally wag-happy dog but an aching arm from pitching that ball time and time again, then maybe a new approach is needed to up your throwing game. A dog fetch machine makes playing with your canine a total breeze while still giving him or her the exercise they need. And playing fetch with your pet is a fantastic way to spend quality time with your canine best friend.
From a manual launcher to a fully automatic ball thrower that your dog can even work by themselves, there's a way to make playing fetch with your pet totally fun again. With a wide range of products now on the market, we take a look at what we think are the best dog ball launchers out there so you can catch the right one for you and your pet.
The Best Dog Ball Launcher
Chuckit! Dog Ball Launcher
See More Reviews

For sheer ease of use, price and throwing distance, you can't go wrong with this tough dog ball launcher from Chuckit! Our Best Choice is portable and lightweight, meaning it can be easily carried when out on a walk or popped into the back of the car ready for the next fetch session with your dog. And boy, when you need to chuck a ball, this effective manual dog ball thrower can go some! The 26-inch length stick enables you to throw further and faster, keeping your happy pooch totally on his toes. It also has a convenient cupped end to pick a ball back up without having to bend down. The launcher comes with one brightly colored tennis ball that's easy to spot and the ergonomic handle is comfortable to use. A great value product that'll give your dog endless throw and fetch fun.
Key Features:
Lightweight and portable manual ball launcher
Launcher grabs ball securely, keeping the handle clean
Includes one glow-color tennis ball
Cupped end means you can pick up balls without bending
Specification:
Brand

Chuckit!

Model

6400

Weight

8.8 ounces
iFetch Interactive Dog Ball Launcher
See More Reviews

The ever-popular iFetch is a smart-looking automatic ball launcher for dogs that is super-easy for your pet to play throw and fetch without his human! With a little training your pooch will soon be dropping the ball back into the wide top funnel in this sturdy motorized device. The throwing distance can be easily adjusted to suit your pet or the space available, from 10 – 30 feet. The iFetch ball launcher has been designed with medium to small dogs in mind, and the three balls provided are sized for smaller mouths. The mini-balls are well made, although the makers do advise not getting them too dirty or wet as it can affect the machine, so the iFetch is probably best suited for indoor or dry yard use. Charging is either via battery or power cord so it's a flexible device to use. Fun and well-made, your smaller pooch will be happily entertained by the iFetch. 
Key Features:
Easy to use automatic ball launcher for smaller dogs
Comes with three mini-balls (1.6-in diameter)
Adjustable throw distances and large top funnel
Comes with a one-year warranty
Specification:
Brand

iFetch

Model

1

Weight

3 pounds
Franklin Sports MLB Electronic Baseball Pitching Machine
See More Reviews

OK, this may not be a straight-up dog ball launcher but for the family with dogs, this electronic baseball pitching machine will keep the kids and canines doubly entertained.
This is a rapid pitching machine at a good price and is tough enough to cope with regular use. It can hold six balls, pitching them out every 10 seconds and the height can be adjusted. Set it up in the garden and watch your kids and pooch scatter to catch the ball. You will need a human to reload the ball cage but as a family activity, you'll have plenty of ball catching fun. The balls are plastic so may not last as long as conventional tennis balls and you would do well to buy extra balls, so you're not constantly reloading. But for supervised family and pet play, you'll have a blast.
Key Features:
Height adjustment for pitches
Ball pitches every 10 seconds
Red light flashes to indicate pitching moment
Includes six white plastic baseballs
Specification:
Brand

Franklin Sports

Model

6696S3

Weight

3.15 pounds
PetSafe Automatic Ball Launcher Dog Toy
See More Reviews

If the safety of your pet is a concern when considering an automatic fetch machine, then check out this smart-looking device from PetSafe. This automatic ball launcher uses sensors to prevent your pooch from getting too close when a ball is about to launched. It also includes a built-in rest interval, meaning the unit pauses after 15 minutes of play to give your dog a rest before powering up for another session. As one of our best automatic ball throwers, the PetSafe can also throw in a range of adjustable distances, from 8-30 feet.
What we particularly like about the PetSafe are its alarms which your dog should quickly pick up on, including a tone to alert that a ball is about to be launched and a 'uh-oh' sound if your pet is too close. The hopper is also a good size for your pet to learn how to drop a ball into. The PetSafe automatic ball launcher for dogs is perhaps best suited to medium or larger sized pets as the balls are standard tennis size. It also makes an audible sound when a ball is launched, so maybe not ideal for the more sound-sensitive pet, although with a little patience and training, most dogs will get the hang of playing with this launcher on their own.
Key Features:
Multiple sensors to keep you and your dog safe
Adjustable launching distances
Pause setting to ensure your pet gets a rest
Water-resistant; operates by batteries or power cord
Specification:
Brand

PetSafe

Model

ZTY00-15968

Weight

8 pounds
See More Reviews

This ball launcher from Hyper Pet is your go-to if your dog likes to run as it can shoot a ball up to 200 feet – a perfect workout for the most energetic of pooches!
With some other manual dog launchers, if your dog is fast, they can outrun your ball, no matter how hard you try to throw. But with the Hyper Pet, your fast dog will have met their match. Made from a rust and chip resistance steel frame, this dog ball throwing machine acts like a sling shot, to power out the ball without too much effort on your part. What we also like is the cup on the end enables a hand-free pick up of the thrown ball – perfect if you struggle a little to bend down. Due to its construction, it is bulkier and heavier than a simple throw launcher, but the frame is collapsible so easy enough to transport and there is a comfort handle for a secure grip. The only real downside is your proximity to any slobber on the ball as you need to pull back the ball in its sling by hand, so don't forget the hand sanitizer!
Key Features:
High quality steel, collapsible construction
Shoots a ball up to 200 feet
Cup sling allows for hand-free ball pick up
Comes with four pet tennis balls
Specification:
Brand

Hyper Pet

Model

0001EA

Weight

2.38 pounds
Paws & Pals Automatic Dog Ball Launcher
See More Reviews

Now here's a premium dog toy that has the look of a lux kitchen appliance but is actually an effective dog ball launcher that's also easy to use. This is an automatic ball launcher that's best for small or medium sized dogs (the balls are smaller than a standard tennis ball) and performs best indoors. However, the adjustable distance settings (up to 30 feet) means it can also work outdoors, just make sure the balls are as dry and as clean as they can be before use.
When firing, this fetch machine makes a loud-ish noise and when your dog gets used to it, they can be trained to recognize what it means. The funnel is also a decent size and so easy for your pet to drop the ball back in. There is also a built-in treat dispenser to help reward-train your dog. Once he's cracked how to use the Paws & Pals Automatic Dog Ball Launcher, he's going to have plenty of fun, with minimal effort from you. Another advantage to the Paws & Pals is that it's rechargeable so there's no need for batteries.  It is at the top end of our budget and is perhaps not as robust as other outdoor models but for smaller dogs and indoor use, this is a good dog ball launcher to use.
Key Features:
Three different adjustable settings for 10 feet, 20 feet, 30 feet
Built-in treat compartment for easy training
Includes three non-abrasive pet safe tennis balls (2 inches)
Recommended for small or mid-sized dogs
Specification:
Brand

Paws & Pals

Weight

6.4 pounds
Nerf Dog Compact Tennis Ball Blaster
See More Reviews

Now here's a dog ball thrower that's set to be a blast for both you and your pet. Styled on the popular Nerf Gun toy, this semi-automatic ball launcher will add a whole new level of fun to playtime. Compatible with any standard sized tennis ball, it's super-easy to use. Just pull back the handle to load the ball into the barrel and click the trigger to launch. The launch distance can be adjusted back from the maximum of 50 feet to suit your environment, although it's best used outdoors. Plus, you can make the most of the slobber-free/hands free pick up by rolling the barrel back over the ball, although this does mean you need to bend down. If you have a dog that will retrieve and bring the ball back to you, then this Nerf-powered tennis ball blaster works a dream and will keep your energetic pooch totally entertained.
Key Features:
Simple operation – load and release the trigger
Fires standard tennis balls up to 50 feet
Distance adjustable and hands-free pick up
Comes with a pack of four balls
Specification:
Brand

Nerf Dog

Model

3107

Weight

2.9 pounds
Franklin Pet Supply Dog Fetch Toy
See More Reviews

The Franklin Pet Supply Dog Fetch Toy is a straightforward, no-nonsense manual dog ball launcher which will have you chucking decent distances every time, with no shoulder strain.  The long handle has a flexi-section for extra control while flinging and the handle has been designed to stay comfortable in your hand. The end cup is also good at picking up the thrown ball, so no more bending down or having to wipe muck and slobber off your hands. This manual dog ball thrower is great for use on your four-legged friend's daily walk as it's light and easy to carry. It is also small enough to store away in the trunk of your car. It comes complete with a squeaky tennis ball for added interest for your dog but can also be used with any standard sized ball if the squeak gets too much!
Key Features:
Easy to use manual ball launcher
Comfort grip handle for control
Hands-free ball pick-up
Comes with a squeaky tennis ball
Specification:
Brand

Franklin Pet Supply

Model

90000XB

Weight

8 ounces
Hyper Pet K9 Kannon K2 Ball Launcher
See More Reviews

This fun ball launcher from Hyper Pet is a cannon-style hand-held dog ball thrower than can easily shoot a ball up to 75 feet, sufficient for the largest and most energetic of dogs to have a great game of fetch.
The K-9 Kannon is a well-made dog fetch machine and can withstand some serious use, so it's ideal for a day out at the park or quality time with your pet in the backyard.  It is also easy to use – load a ball in the barrel and then pull the trigger to launch and watch the ball and your dog go! The distance is adjustable so you can match the launch to the space you have. We also really like the pet-safe ball it comes supplied with. Made from grade A rubber, it's kind on your pet's teeth and doesn't contain any potentially harmful coatings. For when you want to release your inner kid while you play with your canine, the K9 Kannon will come up trumps.
Key Features:
Sturdy construction and easy to use
Adjustable launch distances, up to 75 feet
Allow for hands free ball pick-up
Comes with a pet safe rubber ball
Specification:
Brand

Hyper Pet

Model

49213EA

Weight

4 ounces
iFetch Too Ball Launcher for Dogs
See More Reviews

Building on the popular iFetch ball launcher for smaller dogs, the iFetch Too means your bigger dog can get to discover what all the fuss is about. Using the same robust and easy to use design of the smaller dog model, the iFetch Too uses a larger, non-abrasive ball (a standard tennis ball sized) to match a larger animal's mouth and bite. It can also fire the ball up to 40 feet to give big dogs a good run and workout as they fetch.
We also like the additional 'random distance' setting, which shakes it up for both you and your pet, so he never gets bored.  You can also lock it down to a maximum of 10 feet for young dogs and pups. The final detail is that it's rechargeable, so no batteries needed. A solid, reliable automatic dog ball launcher that will give both you and your big dog plenty of fun and playtime.
Key Features:
Designed specifically for the larger dog
Uses standard sized tennis balls
Launches up to 40 feet with adjustable distances
Runs on a built-in rechargeable battery
Specification:
Brand

iFetch

Model

222

Weight

12.35 pounds
Best Dog Ball Launcher Buying Guide & FAQ
Things to Consider When Buying a Dog Fetch Machine
When it comes to dog ball launchers or dog fetch machines, there's a wide choice of products so picking the right one for you and your dog needs a little thought.  You may want to consider the following before you pick the best dog ball launcher that's going to bring you and your pet hours of ball fetching fun:
To get the most out of your dog ball launcher, you want to pick the product that enables you to throw the ball as far as you need, with the least effort. Depending on your preference (and demand levels of your pooch!), your physical ability as well as your budget, you can choose a manual device or opt for a semi-automatic or fully automatic dog ball thrower.
Most dog tennis ball launchers use a standard size tennis ball (or the equivalent) which is fine for medium or larger breed dogs but for smaller dogs you'll need to make sure the ball launcher is the right one for their size. Some models are available in a mini-ball size which is safer for small breed dogs. Also, be careful of using too small a ball for your larger canine as they could get lodged in their throat. Another thing to think about is the range of the ball launcher – you need it to throw the ball to a sufficient distance to exercise your dog. Again, the range can differ, depending on your pet's size so do check, otherwise you could end up with either a very bored big dog or an out-of-breath small one!
The model of dog ball launcher you choose also needs to cater for the way your pet likes to play. Will you be using it outdoors or in a confined space, such as a backyard or indoors? Will you be using it in all weathers, or only on dry days? Do you really want to challenge your pooch with multi-balls, or will there be several dogs playing with you at one go? Different models will cater for all your various needs – for example, a manual dog ball thrower is better for wet weather, while an automatic model where you can control the range, can be also used indoors.
Now you've decided on the type and size of launcher you want, check the construction and design to make sure it is robust enough to last many play sessions with your pet. For manual dog ball launchers, also check the flexibility and length of its wand. The longer and heavier the launcher, the further it can throw the ball. For semi-automatic launchers that use a spring to power the throw, check the quality of the spring as well as the strength of the recoil lever. A really strong lever can kick-back into your shoulder when you fire. Automatic dog ball throwers need to have precision in the settings and well-made auto-shooting parts to ensure it will last the distance, particularly with an active and keen pooch, always wanting to play!

Benefits of Using a Dog Ball Launcher
The benefits of a dog ball launcher are for both the pooch and its human! For your dog it's all about their fitness, play and mental stimulation as well as offering a great bonding exercise between pet and owner. It also promotes an active lifestyle for your pet, packaged in a fun game he will literally keep coming back for more. For the owner, it means you can play relatively effortlessly with your pet and is a great way to interact with your dog, particularly if you have a physical limitation or simply are not very good at throwing!
How to Teach a Dog to Use an Automatic Dog Ball Thrower
With a little patience, you can teach your pet to use an automatic dog ball thrower all on its own, meaning he can entertain himself without you needing to get involved. Here's a simple, four-step routine to get him triggering the ball all on his own:
Step one: Introduce your dog
Take some time to let your dog get used to the machine and any noises or movements it makes. Leave them with the thrower for a while, perhaps put a treat or two next to it, until they are totally comfortable to be around it.
Step two: Train your dog to fetch and return
When you are both ready, start playing with the automatic ball thrower. Praise your pooch when he brings a ball back to you and let him see how you re-load. Have fun and it will soon become an easy routine for your pet.
Step three:  Let your dog take over
While having a fun session with the launcher, guide your pooch to the basket to return the ball there instead of to you. Be sure to provide a treat or plenty of praise as a reward if he returns the ball to the launcher and keep practicing until he naturally starts to take over.
Step four: Fine-tune any mistakes
Gently show your dog the way if he shows signs of confusion and keep up the praise. Correct faults by pointing at the basket when he fails to return it. Keep this up and before you know it, he's got it down pat and playing on his own!
Types of Dog Ball Throwers
A dog launcher has a simple task – to throw a ball as far as you need to go, with minimal effort on your part! To get the right launcher for you and your four-legged friend, you can choose from three types of dog ball throwers:
These are the most wallet-friendly and while simple, they are remarkably effective for everyday outdoor play. You do need to put some work in with a manual model, but it can be really satisfying to be able to chuck the ball as if you were an Olympic shot-putter! A manual ball thrower is great if you are physically fit and want an easy to use and carry everyday ball launcher to take on your dog's walk.
Think a child's ball blaster gun and you are not far off the mark. They are not perhaps as robust as a manual launcher, but they can blast the ball a good way and they are also good fun to use, without being too heavy or cumbersome to take out. Great for a family as the kids will love to get involved.
Also known as auto dog ball launchers, we are now getting into the world of automatic tennis ball territory! These auto models are perfect for keeping Fido entertained for hours, with minimal effort on your part. They can also be safely used indoor or in more enclosed and smaller spaces. However, as you would expect, they are significantly more expensive than a manual model and you do need to invest some time in training your pet, so he gets used to using one.

Best Dog Ball Launcher FAQ:
Q: What are dog ball launchers?
A: Whether a manual, semi-automatic or automatic, a dog ball launcher does exactly what is says on the tin – it throws a ball a decent distance for your dog to run and fetch. A manual thrower means it needs be human powered, whereas a fully automatic machine uses either batteries or a plug-in source to power the ball's pitch. A ball thrower is great for both the energetic dog or a pooch that needs to up its exercise, giving fun, repeated exercise where you also get a helping hand.
Q: How do automatic dog ball throwers work?
A: An automatic dog ball thrower is a super nifty pet gadget that uses a small motorized device to shoot the ball out at a distance which, on many models, can be adjusted to fit your pet and the space available. They also have bucket or funnel where the ball needs to be dropped, hitting a sensor to shoot the ball out of the other side again. The beauty of an automatic ball thrower is that will a little patience, you can train your playful pet to fetch a ball and drop it back into the machine. This means endless entertainment for your dog, will minimal effort on your part.
Q: Why do dogs love playing fetch?
A: As well as food, sleep and attention, your dog loves to play, and it is in his instinct to fetch. Many dog breeds have also been long-trained to retrieve and this desire is still there in his nature as well as to hunt.
Playing fetch enables your pet to act on these instincts, as well as his desire to have fun. Plus, the exercise they get from playing fetch makes him feel good – just watch that tail wag as he waits for you to throw the ball again! And let's not forget, playing fetch means he gets some one-on-one time with his favorite human – and he will love showing off as he brings back that ball and gets some loving attention.
Our Top Pick
Great value, easy to use and with an impressive throw distance, the Chuckit! Dog Ball Launcher easily scoops our Top Pick title for everyday use, with every size of dog. Its simple manual design means you can take it on every walk and can easily stash it away in the car when not in use. Hand-free pick up, comfy grip handle and minimal effort throwing, this is a well-made product that will give you pooch hours of fetching fun.
Sources:
How to Teach your Dog to Fetch - howstuffworks
The Latest in Pet Tech - PetMD
Related Reads
Related Reads