PetSide may earn a small commission from affiliate links in this article.
Learn more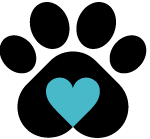 By Petside
Published 13:22 pm
What dog doesn't love playing fetch and catch? And a fun session of frisbee has to be the best catching game of all. The beauty of a dog frisbee is that it is not just for the larger, tougher dogs as, with a host of different types and styles of frisbee toys available, even the smallest pooch can join in and play. A game of frisbee is not only great exercise for your pooch, it is also a wonderful way to train and challenge your pet as well as giving you both the chance to bond and have some fun, quality time together outdoors. And, if your doggo proves to be a dog disc catching natural, well, there are even frisbee competitions you can put him in for!
We take a look at some the best frisbees for dogs currently flying off the pet store shelves.
Best Dog Frisbee
Best Dog Frisbee Buying Guide & FAQ
Things to Consider When Buying a Dog Frisbee
When choosing the best frisbee for dogs, there are several things to consider:
You can get a dog frisbee in a range of materials and all have their positive characteristics, although the most popular are made from either rubber or a cloth material such as canvas or tough nylon. You want the material to make the frisbee an effective flier while being able to stand up to the rough and tumble of being a dog toy.
This is essential as you want your new dog frisbee to last beyond the first couple of play sessions, especially if your pooch is more of an aggressive player. Rubber is the most durable and can withstand not only repeated throwing but also the time it will spend in your dog's mouth. Canvas or nylon are nice and lightweight, so very portable but may not last as long.
The size and weight of your new canine frisbee needs to work with the size and energy levels of your own dog, otherwise it will never leave his toy box. Larger rubber frisbees are great for medium to large dogs who have lots of energy and the mouth strength to grip and carry the toy, while smaller rubber frisbees or material versions can be the better choice for smaller or less robust dogs. For more options, check out our detailed review of dog toy boxes.
Ease of throwing/smooth flight
You want to get a decent lift and distance when throwing your dog frisbee, so it needs to be easy to throw. The glide is also important as you need it to travel smoothly so your dog can chase and hopefully catch it.
Especially if you will be playing with your dog near water or on the beach, it's worth ensuring that your new dog frisbee can float to avoid that sinking feeling.
While you may think the color is not important, picking a brightly-hued frisbee is going to save you time looking for it, should it get lost in the undergrowth. A dog flying disc that won't easily blend into its surroundings is the way to go.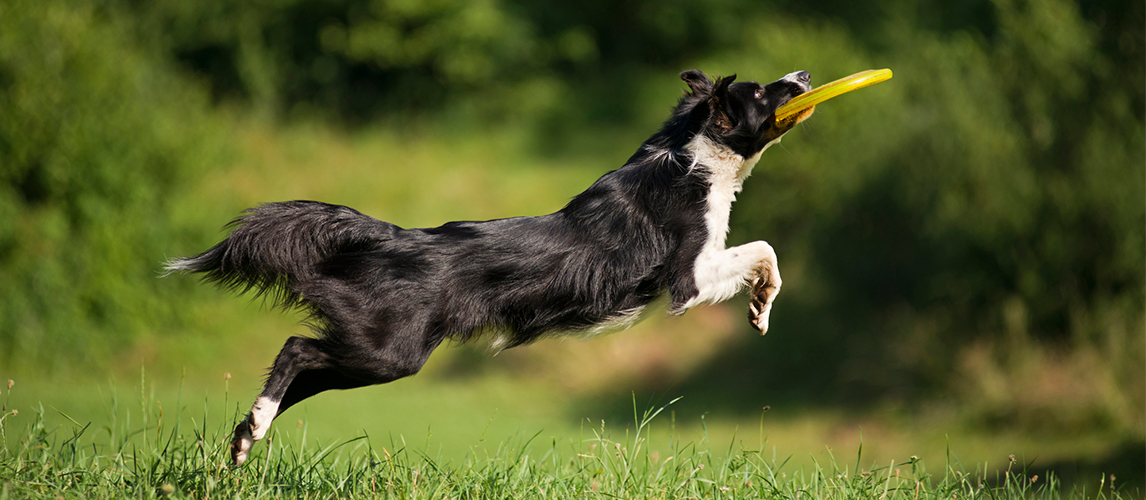 Types of Frisbees: Hard vs Soft Dog Flying Disc
There are two main types you can choose from – hard and soft. And the final choice depends on the size, strength and playtime behavior of your pooch. Here is the lowdown on each to help you choose:
Frisbees made from harder materials such as rubber are going to fly better than a softer material frisbee, but they are also heavier and may not be suited to small dogs. And while hard dog frisbees are tougher, so perfect for bigger dogs or dogs that love to chew, they can also be tougher on your dog and their teeth. But for a dog that is used to catching a frisbee and loves a good workout, then a hard frisbee is going to give you the most predictable flight pattern.
Less durable than a rubber dog frisbee, soft dog flying discs are a great way to introduce the game to your pooch. They are also ideal for smaller dogs as well as dogs that may have a more sensitive mouth, so you don't need to get a harder, more indestructible dog frisbee. Softer frisbees, either made from cloth or soft rubber, are easier to catch and more likely to float, but don't fly as predictably as harder versions.
Check out our guides on Toys for Blind Dogs and Dog Balls for more info.
How to Teach Your Dog to Play Frisbee?
To keep the game safe and fun for your pooch, you need to take some time to show them how it's done. If they are already into playing fetch, then moving them onto frisbee catching shouldn't be difficult. Start off by tossing the frisbee a few feet away and encourage your dog to retrieve and bring it back to you. Once they are happy bringing it back to you and releasing it, you are ready to take frisbee playtime to new heights. Gradually extend the distance you throw it, and then start introducing more of a frisbee throw so it gets nicely airborne. Praise and reward your pooch every time they catch and return it to you and before you know it, you'll soon have a dog frisbee-catching pro!
You may also like our article on Dog Ball Launchers.
Is It Safe for Dogs to Play Frisbee?
As long as your pooch is a willing participant and you have the right style of frisbee for their energy levels, size and breed, then playing frisbee with your dog should be a safe and fun activity. But to keep them free of injury or risk, you should always:
Match the size of a frisbee to your dog and ensure it is not causing them any discomfort when picking it up and holding it in their mouth.
Ensure you are throwing the frisbee in a relatively enclosed area so that if the flight of the dog disc goes awry, it is not going to put your pooch in any danger.
Train your dog to use the frisbee first and never throw too hard or far for your dog and their physical abilities.
Make sure the surface you are playing frisbee on is appropriate – eg, soft grass – so you can protect your dog's legs and joints as they run and play.
Stop immediately if your dog appears to be struggling to keep up or has sustained an injury and don't play frisbee for too long, especially in the heat.
For more options head over to our guides on Herding Balls for Dogs and Interactive Dog Toys.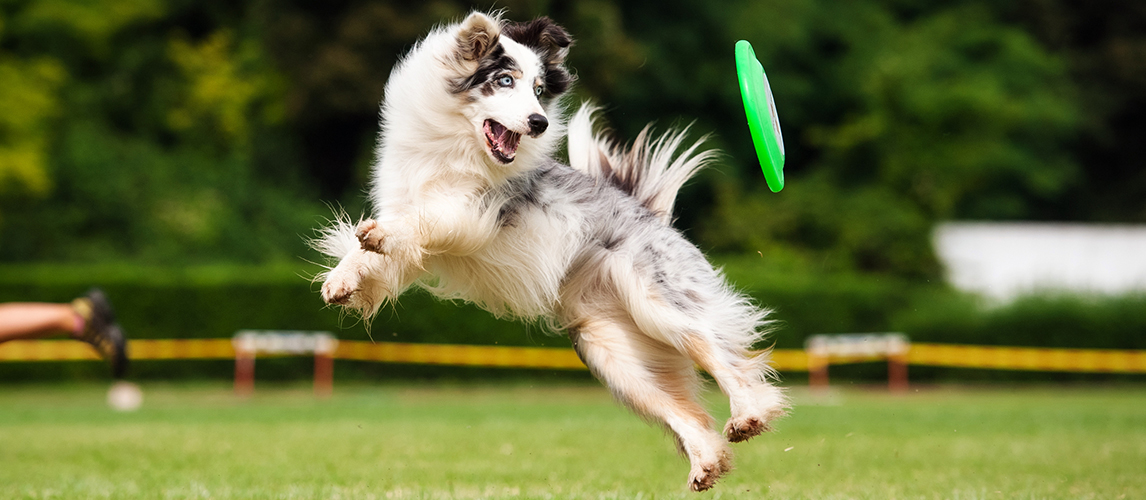 Our Top Pick
With the Kong reputation and made from their durable, non-toxic natural rubber, the Flyer is a great flying frisbee that will keep your pooch on their toes. Made in two sizes, for both smaller and larger dogs, it is also kinder on the mouth and can safely be caught and held, thanks to the softer, flexible rubber, without losing any of its toughness – making it perfect for outdoor frisbee play.