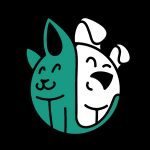 A Frisbee, also known as a flying disc, is a recreational and competitive sporting item that brings great joy to humans and pups alike. In fact, this activity has been around since the Olympic Games in Ancient Greece and has therefore been a popular game for thousands of years. Loaded with age-old wisdom and popularity, it's a sure way to bring immense happiness to your dog's life. It is especially beneficial if they are the energetic type who love playing games.  If your four-legged friend is a fan of fetch, then it's really time you invested in a Frisbee. Frisbees offer a fun and exciting way to tackle obedience training and the time spent playing with your dog is sure to strengthen your special bond. If your pooch has boundless energy this is also a great way to tire them out.
We have compiled a list of our top 15 best Frisbee picks and have taken into account important matters such as safety, durability, and of course, their fantastic Frisbee fun factor!
The Best Dog Frisbee
KONG Flyer Rubber Flying Disc Dog Toy
See More Reviews

The Kong Flyer is one of the best Frisbees on the market and combines epic quality with amazing value. The Kong brand is renound for their highly durable and effective dog toys and as per usual, this one won't disappoint.  This fris-tastic pick is made with Kong's classic durable rubber and is therefore super safe for your pup's teeth and gums. This model is 9 inches wide and is perfectly suited for pooches up to 85 pounds and comes in a small or large size to cater to all breeds. It truly is the perfect way to bond with your pup and the soft rubber will make them want to catch it every single time. If you have an energetic fur-baby who loves playing fetch then you need to invest in this durable dog Frisbee.
Key Features:
Durable
Made from soft rubber
Perfect for pups up to 85 pounds
Safe for your pet
Small or large option
Specification:
Brand

KONG

Model

42551

Weight

9.8 ounces
See More Reviews

The Canine Hardware Chuckit Flying Squirrel is a super fun pick and is able to fly and float to create hours of endless fun. This durable canvas toy is built to last and will delight pet owners and pups alike as it soars through the air or floats on water. Its aerodynamic shape is perfect for playing fetch and enables this awesome Frisbee to spin around in the air. This awesome toy will offer your dog a truly spectacular playtime experience and its glow in the dark features make it a perfect pick for day or night play. The Chuckit Flying Squirrel also comes in three different sizes and thus is specifically tailored to cater to the unique needs of small, medium, and large breeds.
Key Features:
Flies in the air and floats on water
Aerodynamic design
Glows in the dark
Small, medium, and large options
Specification:
Brand

Chuckit!

Model

11200

Weight

5.3 ounces
West Paw Zogoflex Zisc Tough Flying Disc
See More Reviews

West Paw's Zogoflex Frisbee is an awesome flying disc for your feisty furry-friend. This awesome pick on our list is built to last and will delight your pup with hours of running around and fun. This Frisbee offers the perfect combination of durability and softness and will thus last a long time, all the while being gentle enough to not cause any injury. The Zogoflex is also brightly colored and this makes it super easy to find, even when it is hiding in tall grass. This super fun pick is able to bounce and float and can even be soaked in the dishwasher. It truly is a great product and the makers offer a guarantee if you and your pup aren't satisfied.
Key Features:
Bounces and floats
Durable
Soft enough to not harm teeth or gums
Dish washer safe
Brightly colored
6.5 inch and 8.5 inch available
Specification:
Brand

West Paw

Model

ZG030TNG

Weight

4.8 ounces
Chuckit! Paraflight Dog Toy
See More Reviews

The next item on our list is another awesome flying toy by Chuckit – they really do create some exciting playtime delights for dogs. The Paraflight Dog Toy is a light weight pick that is made from multilayered nylon and promises to take interaction with your pooch to the next level. The specialized aerodynamic design enables this toy to soar high through the sky and descend slowly for a super long-distance chase. The soft rubber edge also ensures maximum safety and offers your dog hours of awesome play without the risk of any injury. This is a great choice and the bright colors allow added visibility for pups and their parents.
Key Features:
Light weight
Aerodynamic design
Bright colors
Soft rubber edge
Small or large size
Specification:
Brand

Chuckit!

Model

221301

Weight

4.8 ounces
See More Reviews

Up next is the Booda's Tail-Spin Flyer. This fabulous pick promises loads of fetching fun from the poolside to the park thanks to its buoyant design. Light in weight, it is the perfect toy for small and big dogs alike and can offer them hours of fun without causing any harm or jaw ache. The durable rubber construction ensures that this Frisbee keeps its shape no matter how many times it is thrown around and the flexible interior can even double-up as a water bowl. This truly is a wonderful option for any playful pooch and combines epic quality with brilliant value. The bright colors make it easy to spot amid even the most bustling of fields and will enable your pup to socialize in style.
Key Features:
Buoyant design
Light weight
Durable rubber
Flexible interior that can double-up as a water bowl
Small, medium, or large option
Specification:
Brand

Booda

Model

7012

Weight

7.2 ounces
Hyper Pet Flippy Flopper Dog Frisbee
See More Reviews

The Flippy Flopper Dog Frisbee is a seriously fabulous pick for playful pooches and is the perfect toy for great interaction between you and your pup. This flying disc is the ideal component to any game of fetch and is also able to float on water. Whether you are playing in the park, or splashing in the waves, this dog Frisbee will offer you and your fur-baby hours of Frisbee fun.  The durable multilayered construction of this model expands its lifespan and means that it can truly handle outdoor conditions. The Flippy Flopper Frisbee is so light in weight that you can simply pop it into your backpack and take it on any adventure. The bright colors make it easy to locate and the nylon fabric means it is super gentle on your dog's teeth. Combining user-ease and safety, this is certainly a great pick for any dog-parent and their pup!
Key Features:
Durable multilayered nylon construction
Floatable
Brightly colored
Light weight
Gentle on teeth
Specification:
Brand

Hyper Pet

Model

47900EA

Weight

2.88 ounces
Chuckit! Zipflight Dog Toy
See More Reviews

The Chuckit! Zipflight dog toy utilizes aerodynamic technology that makes long-distance games of fetch an easy feat for you and your pup. The buoyant design allows this amazing dog Frisbee to float on water and it's thus a great pick from the forest, to the beach. The bright colors mean that this awesome toy is always easy to find for pet-parents and pooches alike and you won't have to spend hours hunting for this toy when it gets lost amid the grass. The Chuckit! Zipflight model is made with super durable polyester material and is bound to last for a long time and offer your beloved pal hours of fun in the sun. This is a great choice and combines great quality with incredible value. It is also super lightweight, and the rubber edges are extra gentle on your dog's mouth.
Key Features:
Aerodynamic design
Floats on water
Durable polyester
Colorful
Light weight
Specification:
Brand

Chuckit!

Model

181001

Weight

4.5 ounces
SwimWays Aerobie Dogobie Disc
See More Reviews

The SwimWays Aerobie Dogobie Disc is an excellent choice for those energetic pups in your life. This amazing design is puncture and tear resistant and is thus perfect for even the most ferocious of fetchers. Aerodynamic technology means this pick is perfect for catching, gripping, and throwing and even the youngest of owners can enjoy great games of fetch with their best friend. The soft material creates extra comfort and ensures that your pup won't be harmed while they are flying through the air and catching this delightful dog Frisbee. This pick comes in a color choice of blue or yellow and is bound to delight both pups and their humans.
Key Features:
Aerodynamic design
Puncture resistant and durable
Soft on your dog's mouth
Specification:
Brand

SwimWays

Model

28C12

Weight

3.84 ounces
Hyperflite Jawz Competition Dog Disc
See More Reviews

This Fris-tastic pick is a great choice for those feisty four-legged friends and will offer them hours of endless fun. The Hyperflite Jawz Frisbee is a competition grade sporting device and will offer your pup many hours of playtime, while remaining highly durable. This great dog frisbee is also glow in the dark and thus a perfect choice for those winter months where it gets dark early, or for pups who like to play long after the sun goes down. Since this model is puncture resistant its suitable for bigger dogs with a firm bite. It can endure those sharp jaws and is the perfect pick for those energetic fur-babies in your life.
Key Features:
Competition Grade
Durable
Glows in the dark
Puncture resistant
Specification:
Brand

Hyperflite

Model

JAWZ-GLOW

Weight

3.2 ounces
Petstages Orka Flyer Rubber Durable Frisbee
See More Reviews

The Petstages Orka Flyer Frisbee is seriously made for those power chewers in your life and is also an amazing option for tackling destructive behaviour and boredom. This fab pick boats a multi-purpose material that is durable enough to withstand tough jaws, but gentle enough on your pup's mouth to not cause any harm. The thick rim adds to extra durability and this is really a dog Frisbee that can offer many hours of enjoyment. It's super easy for them to grip and equally easy for owners to throw. This pick is also perfect for the poolside as its buoyant technology enables it to float. If you have any pups who love to swim, then this is certainly a top choice for them.
Key Features:
Made for power chewers
Durable material
Busts boredom
Gentle on your dog's mouth
Floats
Specification:
Brand

Petstages

Model

231

Weight

0.64 ounces
See More Reviews

The Nerf Dog Nylon Flyer will provide you and your four-pawed pal with hours of exercise-fuelled fun. The lightweight design means it's super easy to throw and your pup won't get tired of carrying this awesome dog Frisbee around. It is water-resistant and thus a great pick for the beach, or your backyard. Tear resistant coating adds to this model's amazing durability and it can withstand heavy-duty tossing and tugging alike. This is certainly a wonderful dog frisbee pick for boisterous pups and is a dog disc that won't disappoint.
Key Features:
Lightweight
Water-resistant
Tear-resistant coating
Can withstand heavy-duty tossing and even some tugging
Specification:
Brand

Nerf Dog

Model

7022

Weight

0.6 ounces
See More Reviews

The Nite Ize Flashflight was designed for superior flight and its amazing LED technology will offer endless nights of disco-style play. The long-lasting light glows brightly and is perfect for those gloomy winter months, or after-dark play time sessions. Apart from being our most sparkly and fabulous pick on the list, this model is also super gentle on your dog's mouth and boasts a canine-resistant cap to ensure they don't get to the batteries. This snazzy dog Frisbee comes in a choice of green or red and includes two replaceable batteries to guarantee hours of splendid fun under the stars.
Key Features:
LED light technology
Durable, soft-touch plastic
Dog safe battery cover
Worry-free guarantee
Specification:
Brand

Nite Ize

Model

FFDD-07-R8

Weight

4.6 ounces
See More Reviews

This high visibility flying disc promises maximum fun for you and your pup and will give them hours of exercise-fuelled fun. Aerodynamic technology makes this dog Frisbee pick an excellent choice and enables easy throwing for pet-owners. This awesome Frisbee soars through the air with minimal effort and is thus a great pick for children too. The soft natural rubber ensures added comfort and safety and means your pup won't get hurt by flying splinters. The blue color is super visible to our canine companions and means they won't lose their new favorite toy during playtime. What is more is that the makers truly believe in the durability of their product and promise a refund if your pup manages to chew through it. This product boasts quality and great value and will guarantee hours of fabulous Frisbee fun.
Key Features:
Aerodynamic design
Made from soft, natural rubber
Blue color for added visibility
Highly durable
Specification:
Brand

IMK9

Weight

2.4 ounces
Hartz Tuff Stuff Toss Around Dog Frisbee
See More Reviews

The Tough Stuff Toss Around Plush Dog Frisbee is made for those serious tough tuggers and boasts epic durability and lightweight design. If your pup is a fan of rough-housing, then this is certainly the pick for them. Constructed with ballistic nylon, this amazing dog Frisbee can handle even the toughest of jaws. It is a brilliant choice for medium and large breeds who love to tug and can even float on water. Whether you are in the pool, or running around the park with your pup, this is the perfect pick for you.
Key Features:
Made for dogs who tug
Highly durable due to ballistic nylon design
Floats on water
Color will vary
Specification:
Brand

Hartz

Model

3270000767

Weight

3.2 ounces
Best Dog Frisbee Buying Guide
What to Look for in a Dog Frisbee
A Frisbee is an excellent choice if you want to strengthen the already amazing bond between you and your pup. Playing fetch might seem like a silly game, but it's actually an amazing tool to harness a number of your dogs' cognitive skills. It teaches them basic commands like 'sit', and 'fetch', hones their ability to listen, and enhances their retrieving abilities.
Frisbees are great because they offer loads of fun to both dogs and their owners. Finding a safe and well-designed Frisbee can make all the difference and that's why you need to take a few things into account when choosing your perfect pick.
If your dog is a notorious chewer, opt for a brand that promises durability and has specialized chew-resistant technology. A cheap brand that breaks easily won't be any fun and could be a choking hazard if parts of it splinter off.
If your pup is a small breed, opt for a lightweight model that won't give them jaw ache or harm their teeth.
Decide if you want a hard-plastic model, a softer rubber option, or one that is made from durable nylon. If your pup enjoys tugging, then a nylon option might be your best bet.
Look out for a pick that utilizes aerodynamic technology. This will enable you to throw it further distances and give your pup an epic work-out.
If you have a pool or are often around water, then opt for a water-resistant model that can float.

Types of Frisbees: Hard vs Soft Dog Flying Disc
Officially, Frisbee is a brand rather than an all-encompassing name for a particular kind of toy. However, these days the term Frisbee and the term flying disc are pretty interchangeable and both have come to reference the super fun throwing device many humans and dogs enjoy. When it comes to hard and soft dog frisbees, both have their pros and cons.
Hard Flying Disc
Great flying distances and momentum
Glide effortlessly through the air
Durable design
Can land with a thud and hit your pup or a fellow human
Soft Flying Disc
Super dog friendly
Gentle on their mouths
Don't glide as easily through the sky
How to Teach Your Dog to Play Frisbee?
Teaching your canine-companion to play Frisbee can be loads of fun and will strengthen your bond amazingly. However, it also takes patience and time. Just like it can take humans a while to acquire a new skill, it can sometimes take our dog's a bit of time to master the art of new commands. Here are a few tips to help you along the way.
Get your pup excited about their new toy by introducing it into play time.
Start by rolling the disc gently and encouraging them to follow the disc. This will show them that fetching a disc is a bit like fetching a ball.
Start integrating a through small throws into the mix and when your pup fetches the flying disc reward them with a treat.
Now try this, but first tell them to sit. If they sit and stay until you command them to fetch their toy, give them a little treat.
Once they have caught their new toy, tell them to 'bring it.' Keep practicing these new commands.
Keep practicing! This is a new hobby so it will take them a while to get into the swing of things. Keep practicing and gently encouraging them and play a little bit every day to build their confidence and their Frisbee fetching skills.
You might want to start with a softer rubber model and build up to a harder disc once they have gained some Frisbee experience.

Is it Safe for Dogs to Play Frisbee?
If you purchase a trusted brand then Frisbee games with supervision offer safe fun for the whole family. However, like all chewable toys, flying discs can also be a potential choking hazard if your pup is left unsupervised and is a particularly vigorous chewer.
Always make sure you are with your pup when you play with your flying disc and don't leave them unattended. This will ensure maximum safety and enjoyment. Plus, Frisbees were made to be thrown, so your pooch really needs their human to join in on all the fabulous Frisbee fun.
Sources:
You, Your Dog, and a Flying Disc - PetMD
Related Reads
Related Reads