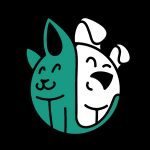 One of the great joys of owning a dog is playing with them on a regular basis. Not only is it a fun activity for the two of you, but it also strengthens the all-important bond between pet and owner. And the games you have are so much more fun when you have a range of toys which you can use in your activities. After all, your dog is going to get bored if they keep seeing the same things day in, day out. So, in this blog post, we will take a closer look at some of the best dog toys currently available, as well as some of their key features. Hopefully, by the end, you will be brimming with ideas of the best dog toys you can buy your furry friend!
The Best Dog Toys
See More Reviews

See More Reviews



Simple yet effective, this is a classic dog toy which canines have loved playing with for years. First of all, they simply can't get enough of getting their teeth stuck into it. And its unusual shape and bounciness ensure that there are all sorts of games that you can enjoy together.
Inside, you can put your dog's favorite treats including kibble or peanut butter to enhance their enjoyment even further. The toy even has some positive health qualities like helping to clean their teeth and soothe their gums.
Key Features:
Great for games of fetch
Fillable with treats
Cleans teeth and soothes gums
Available in three sizes depending on your pooch
Specification:
Brand

KONG

Model

41938

Weight

7.2 ounces
See More Reviews

See More Reviews



A highly popular durable dog toy, this ball has a thick rubber core which makes it perfect for long-term use. The colors are bright blue and orange to make it easy to spot whenever you are out playing. You can bounce the ball high to encourage your dog to jump up, and it will even float in water if your dog would like a dip.
The smooth surface makes the ball easy to wipe clean when it gets covered in dirt and slobber. Five sizes are available depending on how big a pooch you own.
Key Features:
Durable core for long-lasting fun
High-visibility colors
Bounces high and floats in water
Easy to wipe clean
Specification:
Brand

Chuckit!

Model

17001

Weight

6.6 ounces
Jalousie 5 Pack Dog Squeaky Toys
See More Reviews

See More Reviews



A set of squeaky toys for dogs of all sizes, three come with no stuffing inside, while the other two are plush toys. You can give your dog the choice of which animal is their favorite!
Dogs have a natural need to chew, and this set gives them several different toys which they can get their teeth stuck into. However, you should supervise your dog if they are a tough chewer as they could end up biting through. Make sure to take away and replace any broken toys.
Key Features:
Provides interactive play
Combination of squeaky and plush toys
Suitable for a range of games
Chuckit! Dog Ball Launcher
See More Reviews

A toy which comes with a Chuckit tennis ball included, this launcher gives you the ability to throw the ball farther and faster. It is lightweight and portable, so you can easily bring it with you on your next walk or long trip. It is also compatible with other standard size tennis balls.
Playtime becomes easier for you since you don't have to go through the effort of bending down to pick up the ball every time your dog returns it. Also, the ergonomic handle makes it comfortable to use.
Key Features:
Increase the range and speed of throw
Lightweight and portable
Convenient ball pick-up – your hands stay clean
Comfortable ergonomic handle
KONG Wild Knots Bear Dog Toy
See More Reviews

While this toy is soft and cosy from the outside, it also has a strong core. Inside, there is a knitted rope and the reinforced body also provides an extra level of toughness. Since there is little stuffing inside, there is also not a great chance of mess.
Four different sizes are available depending on which you think would be more suitable for your dog, and you can also choose between three colors as well.
Key Features:
Combination of both soft and durable
Minimal stuffing inside
Available in four sizes and three colors
Specification:
Brand

KONG

Model

NKR1

Weight

5.6 ounces
Allstar Innovations Wobble Wag Giggle Ball
See More Reviews

An interactive dog toy which is suitable for dogs of all ages and sizes, you can play with your dog both indoors and outdoors. With its six clutch pockets, your dog can pick it up from all different angles. Inside, there are internal tubes which give out a giggle sound whenever it is rolled or shaken.
Ultimately, this is the kind of toy which encourages your dog's natural curiosity instincts and desire to play.
Key Features:
Suitable for dogs of all ages and sizes
Six clutch pockets for easy pick-up
Encourages dog's natural curiosity
Specification:
Brand

Allstar Innovations

Model

WG071104

Weight

1.1 pounds
See More Reviews

This stimulating dog toy is designed for smaller dogs. Essentially, it consists of lids which you can flip using the knobs and disks which your dog can slide across to reveal hidden treats. The design makes sure that it stays on the ground and will not get knocked over when your pooch is interacting and exploring.
If your dog starts to get the hang of this intermediate-level toy, simply vary the number and placement of the treats to increase the difficulty level.
Key Features:
Stimulating interactive dog toy
Non-slip and stable
Keeps your dog engaged with puzzles
Increase difficulty level as needed
Multipet Duckworth Duck Large
See More Reviews

A toy which is perfect for games of fetch or simply for your dog to chew on their own, it features a squeaker to keep your pooch engaged and interested. As always, you should supervise your dog when they are playing with a toy such as this one to ensure that it stays in one piece.
It is the kind of classic toy which quickly becomes a firm favorite for your four-legged friend. While it is big, it is still suitable for pets of all sizes.
Key Features:
Squeaker and plush filled duck toy
Great for games of fetch
Suitable for all sizes of dog
Specification:
Brand

Multipet

Model

37701

Weight

1.92 ounces
KONG Durable Rubber Flying Disc
See More Reviews

A frisbee should be in every dog owner's collection, and this one from KONG is a high-quality toy. Since it is made of durable rubber, it makes for a softer and safer catching and fetching experience.
Available in small and large sizes, it also has the natural advantages of helping to clean your dog's teeth and soothe their gums.
Key Features:
Made from durable and non-toxic materials
Soft on teeth and gums
Enhances your games of fetch
Specification:
Brand

KONG

Model

42551

Weight

9.8 ounces
Our Pets IQ Treat Ball Dog Toy
See More Reviews

As well as providing hours of fun, this IQ treat ball is also a great way to promote healthy feeding for your dog. If your dog wants to access the treats, they are going to have to work for it by knocking the ball around. You can also adjust the difficulty level depending on your dog's abilities.
When it is time to clean the toy, simply twist it apart and you can do so easily. It is ideal for smaller and medium-sized dogs.
Key Features:
Promotes a healthy lifestyle through active feeding
Set to different difficulty levels
Twists apart for straightforward cleaning
Specification:
Brand

Our Pets

Model

2130010792

Weight

4 ounces
See More Reviews

We all know that dogs love chew toys, and this set of six offers plenty for your pooch to get their teeth stuck into. You can play fetch with the ball, have a tug of war using the rope or simply let them chew the other toys on their own.
The variety of different activities available helps to keep your furry friend active and engaged. As well as providing mental stimulation, the toys also promote solid and clean teeth in your dog.
Key Features:
Six unique toys included
Brightly colored and engaging
Helps mental development and provides fun and engagement
Specification:
Brand

Duoer

Weight

1.49 pounds
Chuckit! Paraflight Dog Toy
See More Reviews

Another toy from popular brand Chuckit, this one comes in an aerodynamic shape which keeps it flying over longer distances. Since it is buoyant, your dog can also enjoy playtime in the water as well. As you would expect from such a popular brand, its construction is durable enough to stand the test of time.
The design is dog-friendly. It features raised sides and a smooth rubber edge which makes it easy to pick up and ensures that it is comfortable in their mouth. There is also a glow-in-the-dark version available for after-hours playtime!
Key Features:
Aerodynamically designed to fly over long distances
Floats in water
Durable design for outdoor usage
Raised sides and smooth edge for comfortable pickup
Specification:
Brand

Chuckit!

Model

221301

Weight

4.8 ounces
Outward Hound Hide-A-Squirrel Toy
See More Reviews

A fantastic way of keeping your dog occupied and eliminating boredom, your dog will spend hours playing hide and seek with the woodland critters which hide within their dens. Once your pup manages to dig out the toys, they will find each one loaded with a large squeaker.
As well as leaving your dog to interact with the toys on their own, you can also play games of fetch together. Choose between four different sizes, and four types of animals and dens.
Key Features:
Interactive dog toy for individual or joint play
Toys loaded with large squeakers
Choose the size and animal your dog would like best
Specification:
Brand

Outward Hound

Model

31001

Weight

7 ounces
Benebone Real Flavor Wishbone Dog Chew Toy
See More Reviews

Dog chew toys always are always loved by canines, and this one has been designed in a way to ensure that your dog can really get stuck in. Real food ingredients are used to give a tasty flavor and scent, ensuring that it is a bone that your dog will want to come back to time and time again.
As always, when your dog is chewing on anything, you should supervise them closely to ensure that they don't bite pieces off which could cause a choking risk. Since everything is made and sourced in the USA, you can be certain of its quality.
Key Features:
Tempting flavor and aroma from real food ingredients
Ergonomic design for comfortable chewing
Made and sourced in the USA
Specification:
Brand

Benebone

Model

820600

Weight

1 pounds
KONG Cozies Dog Squeaky Toy
See More Reviews

One of the main problems with dog chew toys is that canines can bite through them, but this funny dog toy has an extra layer of material built in make it more durable and tough. Whether you want to play fetch or let your dog have an individual chewing session, this toy is ideal.
Choose between 10 different animal designs or get a couple and try to train your dog to tell the difference between them! They are all squeaky to help encourage your dog to play.
Key Features:
Extra layer of material for strength
Built-in squeak to encourage play
Available in three sizes and 10 designs
Specification:
Brand

KONG

Model

ZY36

Weight

1.92 ounces
JW Pet Original Treat Dispensing Dog Ball
See More Reviews

Fill up this ball with your dog's favorite treats and watch your furry friend as they try to roll them out! Made from non-toxic rubber, it is seamless throughout for added strength.
The ball has several hexagonal cut-outs, which make it ideal for games of fetch or a tug-of-war. Also, your dog can easily breathe through the holes to ensure that playtime is safe.
Key Features:
Soft, open rubber design
Provides mental stimulation
Made of natural, non-toxic rubber
Fillable with a wide range of dog treats
Specification:
Brand

JW Pet

Model

43109

Weight

0.48 ounces
See More Reviews

Another plush dog toy for your furry friend to get their teeth stuck into, it contains a squeaker on the inside to encourage your canine companion to keep coming back to it time and time again. Several different designs are available depending on yours and your dog's preferences.
Again, this is the kind of toy which you can play with together or your dog can have fun individually. However, you should make sure to supervise them at all times.
Key Features:
Soft plush dog toy
Squeaker inside
Affordable option
Specification:
Brand

Multipet

Model

48375

Weight

0.8 ounces
Chuckit! Indoor Ball Dog Toy
See More Reviews

See More Reviews



Perhaps the weather is bad, or you simply don't have the time to go outside to play fetch. Either way, this indoor dog ball ensures that the fun doesn't have to stop! It is both lightweight and soft to ensure that it is not going to damage your surfaces at home.
Its durable, multilayer construction makes sure that it will withstand many play sessions with your dog. The colors are bright and easy-to-spot, while it is also bouncy to encourage your pup to jump.
Key Features:
Soft to protect household surfaces
Rolls and bounces for extra stimulation
Bright orange and blue colors for visibility
Textured for easy pick-up
Specification:
Brand

Chuckit!

Model

213201

Weight

2.4 ounces
Nylabone Dura Chew Textured Dog Chew
See More Reviews

Several different flavors of textured dog chews are available depending on your dog's preferences. If your dog is a strong chewer, this is a long-lasting toy which is designed to withstand their attentions. Also included in the design are raised bristles for teeth-cleaning and plaque and tartar control.
Designed for larger dogs weighing more than 50 pounds, this dog toy is made in the USA.
Key Features:
Flavored chew toy promotes good dental hygiene
Long-lasting toy for larger dogs
Made in the USA
Specification:
Brand

Nylabone

Model

NB105P

Weight

6.4 ounces
StarMark Bob-A-Lot Interactive Dog Toy
See More Reviews

Mental stimulation is one of the hallmarks of a good dog toy, and this one encourages your dog to work to find the treats hidden within. The chamber is big enough to fit whole meals, so your dog will be kept busy for a long time.
The weighted bottom is designed to wobble all over the place. When your dog starts to get the hang of it, you can increase the difficulty levels by adjusting the size of the openings to give them a more challenging task.
Key Features:
Large chamber for treats
Weighted bottom creates wobbling effect
Adjustable openings to increase difficulty level
Specification:
Brand

StarMark

Model

SMBALS

Weight

1.6 pounds
Best Dog Toys Buying Guide & FAQ
What to Consider When Buying Dog Toys
One of the best ways of ensuring that you own a happy and stimulated pooch is by having a whole range of dog toys at your disposal for a variety of games. However, this doesn't mean that you should buy toys without a second thought. Here are a few of the most important factors to bear in mind.
What Type of Toy Do You Need?
Dog toys come in all shapes and size, so you need to think about what your dog needs most. Are you looking for a toy which provides mental stimulation, or one which offers simple outdoor fun? What rewards and benefits will your dog get from playing with the toy? We will go into more detail about the different types of dog toys available later in the blog post, so scroll down the page for more information about this.
The safest dog toys are appropriately-sized and don't contain parts which can break off and present a choking hazard. So, make sure that you buy a toy which is the right size for your furry friend, and also ensure that it comes from a recognized brand which is more likely to be manufactured to high standards. Always read the product descriptions beforehand to make sure that they are suitable for your pup. When you receive the toy, you can give it a closer inspection to ensure that there are no dangerous parts before giving it to your dog to enjoy. You should always supervise your dog during playtime to ensure that they don't cause themselves any harm or put their health at risk. If your dog quickly starts destroying the toy or tearing bits off, you should take it off them and choose a different option.
Dog toys come in all shapes and sizes, but you need to choose one which is specifically suitable for your pup. A large number of toys come labeled with what size dogs they are suitable for, so always check the product description before spending your money. Since dogs vary so much in size, something which is suitable for a little pug could easily be swallowed by a huge Alsatian. And little dogs could end up hurting themselves by trying to play with a toy which is simply too big for them. If you are unsure and the description doesn't give you any more information, check the product reviews to see if they give you anything to go on.
What Type of Personality Does Your Dog Have?
Just like when you are buying a gift for a friend, you need to consider your dog's individual personality, likes and dislikes. For example, if you have a hound who loves to chew and chomp, a soft plush toy could end up getting destroyed in a matter of minutes. And if you have a dog who is nervous and anxious, a loud toy is likely to startle them. Think about what sort of activities your dog enjoys and try to match your choice of toy with these. It is always worth experimenting with your dog to find out new games and activities which they may enjoy.
Age is another factor which should impact your decision of which toy to buy your dog. So, if you have a puppy whose teeth are only just developing, you should avoid giving them hard chew toys as these could negatively affect their pearly whites. Instead, softer items which are made from rubber may be the better option. On the other hand, older dogs are likely to need something more durable which will help to improve their dental hygiene by removing tartar, plaque etc. And while young dogs are full of energy and need plenty of toys to keep them occupied and entertained, older dogs tend to play less and don't require as much exercise.
Some dogs are particularly rough when they are playing, so you should look for toys which are going to stand the test of time. Check for features which point toward the toy's durability credentials such as extra layers and tough materials. However, it is somewhat of a balancing act as you don't want to buy a toy which will damage their teeth, especially if they are sensitive. Again, the online reviews may give you a bit more information about how hard or soft each toy is. You could also look out for indestructible dog toys which are usually made of nylon or hard rubber. However, bear in mind that even indestructible dog toys can be potentially dangerous as they can develop sharp or rough edges over time, while rope toys can also unravel after use. If the toy shows excessive signs of wear and tear, it is time to replace it.

Importance of Dog Toys
For pooches, dog toys are important physically, mentally, and behaviorally. Keeping your dog properly stimulated will help to ensure that he or she develops fully and become a lovable member of your household rather than a perpetual nuisance. So, here are a few points which illustrate the importance of dog toys.
Just as humans get bored when they don't have anything to do, the same goes for dogs as well. The best toys provide plenty of mental stimulation and offer endless entertainment for your furry friend. The negative side of canine boredom is that it can lead your dog to find their own forms of entertainment, which often take the form of destructive and general bad behavior. It is better if you have several different types of dog toys available as you always have something to hand and ready to entertain your four-legged friend when it seems like they are becoming bored. And the advantage to you is that your home and possessions are less likely to get destroyed, and your dog won't bark and cause a nuisance!
Providing Health Benefits
There are all sorts of health benefits which different toys can provide. For example, balls and frisbees will get them running outdoors for the physical exercise they need. Bones and cuddly toys will satisfy your dog's innate desire to chew on something. In turn, this helps to strengthen their teeth, as well as removing plaque and tartar. Some interactive toys contain treats, but your dog needs to work to get them. These can be used to control portions and stop your pooch from overeating and becoming overweight.
Alleviating Separation Anxiety
As you will already be well aware, dogs are especially social creatures and love to be close to their owners as much as possible. However, many people have a whole host of other responsibilities and this is not always possible. But good dog toys can work to relieve this separation anxiety, which, in turn, can lead to destructive behavior and barking. Many of the animal chew toys which we have discussed offer some much-needed companionship to your furry friend while they wait for you to get home again!
Creates Stronger Owner-Pet Bond
One of the great joys of owning a dog is forming a strong bond with them. While most pups tend to love their owners regardless, you can help improve your relationship by playing with them on a regular basis. And if you have a range of great toys, the games that you can play are endless. After all, who doesn't want their dog to love them just a little bit more?
Sometimes, it is necessary to get your dog in a crate to take them on a trip to the vet. However, this is never going to be their favorite activity in the world, and it can present a major challenge. But if you put a beloved toy in with them, they often feel more secure while they are inside. And if you can reduce your dog's feelings of stress and anxiety, this is something which is always worth doing.
How to Make the Dog Toys Last Longer
When you buy a dog toy, you obviously want it to last as long as possible. As well as being more expensive to continually replace toys, your dog may also form an emotional attachment to one and will become sad when it is no longer usable. With this in mind, here are a few tips to help dog toys last longer.
Not only is supervising your dog important from a safety point of view, but it will also help to stop them from causing damage to their favorite toy. If you think that your dog is getting overly excitable and aggressive when chewing a plush toy, you can take it away from them while they calm down. This is especially important if your dog is a tough and determined chewer, as they are much more likely to bite through soft and even plastic toys.
Don't Give Your Dog Continual Access to Toys
If you have several dog toys, it is easier to rotate them to distribute the wear and tear evenly. As well as helping to protect the toys physically, this also aids in stopping them from becoming boring. Once you get an older toy back out again, your dog will react like it is brand new. If your dog hasn't seen their plush toy duck in a few days, they are likely to be extremely excited when it reappears again!
Rather than just playing fetch all the time, why not try out some different games with your dog? Interactive play improves the quality of your dog's life, their behavior and forges a strong pet-owner bond. By varying the type of games, you play with your hound, you help the toys to last longer rather than allowing them to become boring and stale.
Some toys are naturally bound to last longer than others as they are made with higher-quality materials and better manufacturing standards. So, before you choose one, you should look closer at the product description, the reliability of the brand, and the product reviews. These three factors combined give you a clearer picture of whether or not a toy is likely to last for a long time to come.
Types of Dog Toys
As you will already know, there are several different types of dog toy available. Here is an overview of some of the main options available.
As it says in the name, chew toys are designed for your dog to bite and gnaw on. Sometimes they come in the form of flavored bones or they can also be plastic and squeaky. They are designed to satisfy your canine companion's natural desire to chew.
Interactive toys have developed significantly over the past few years. They come in different forms, but they are designed to fulfil the main purpose of keeping your dog mentally engaged and stimulated, as well as fighting off boredom. Often, they come in a treat-dispensing format to encourage your dog to keep coming back to them time and time again. In fact, there are many toys which can become more interactive by introducing your dog to games such as hide-and-seek with them.
There is some crossover with chew toys, but comfort toys usually come in the form of plush, soft creatures which your dog can form a bond with. As you may have seen from some of the cute pictures on the internet, they will also end up falling asleep with them!
Finally, you have the types of toy which are primarily designed to encourage physical exercise in your four-legged friend. First of all, you have the classic fetch toys such as balls and frisbees which your dog can run after. Also, you have the 'tug-of-war' toys such as ropes which are an excellent way of tiring your dog out – and they will probably give you a good workout as well! We have given some great options above of these toys which will have plenty of dog-friendly properties to make them more fun to play with and last longer.
Best Dog Toys FAQ:
Q: How do I wash dog toys?
A: Your dog's toys end up getting covered in dirt and slobber, so it is important that you clean them on a regular basis. The cleaning process depends on the type of toy. Many hard rubber and plastic toys are suitable to go in the dishwasher, but you should always double check to make sure that you aren't risking damage. Generally, they need to be put on the top rack on a full cycle. However, if you find that the toy is not dishwasher-proof, you could wash them by hand using mild detergent or soap.
As for soft dog toys, you can often simply throw them in the washing machine. You could use a natural laundry detergent or else sprinkle in some baking soda and white vinegar. If possible, you should do this on a warm and sunny day when the toys can naturally air dry. Before throwing them in the dryer, you should double check to ensure that this is a suitable option. If it is, you should put them in on a low setting.
If you can't or would prefer not to use the washing machine and dishwasher, you could make your own DIY cleaner and soak the toys in the sink or tub. A solution of equal parts water and white vinegar will usually do the job, but you can add a sprinkle of baking soda for extra-tough stains. Alternatively, you could mix up these things up in a spray bottle and simply wipe down the toys with a cloth.
Q: What can I put in a Kong for a puppy?
A: A Kong toy is a very popular way of feeding your furry friend which even allows you to put inside entire meals. One option is to simply put in your puppy's regular kibble or wet dog food. Alternatively, you can fill it up with a mix of soft foods like yoghurt, mashed banana and peanut butter. As your dog gets the hang of using the toy and they grow into an adult, you can start to come up with some more complicated recipe combinations. There are plenty of options listed online which will give you some inspiration of healthy snacks to feed them with.
Q: How do I choose the best size for my dog?
A: Many dog toys have been created with specifically sized dogs in mind. To start off with, you should check the product description for a recommended size range. At best, toys which are the wrong size are off-putting for your dog to play with. At worst, they can be hazardous. Ideally, the toy should fit comfortably inside your dog's jaw without seeming too large or small. And if you own a puppy, it is best that you replace their toy as they grow and develop to ensure that they don't get too big to use them.

Our Top Pick
At the top of our list of must-have dog toys is this one from Kong. Durable and bouncy, your dog will love chasing after it, and you can rest assured that it will survive their chewing attentions. It also has the natural advantages of helping to clean their teeth and soothe their gums. Fill it up with their favorite treats and they will be even more interested in playing!
We talked earlier about how important it is that you choose a toy which is the appropriate size for your dog, and this one comes in several different sizes to suit your four-legged friend. While it is a seemingly simple design, it is one which thousands of dog owners have tried, tested, and loved. Vets and trainers the world over have recommended it, and we think it's simply fantastic too!
Sources:
How to Buy Dog Toys - wikiHow
How to Entertain Your Dog - HowStuffWorks
Related Reads
Related Reads