Man's best friend. That's what we call our dogs. While all dogs have the right to become our trustworthy companion, everything depends on our needs and desires. Dogs are also individuals; hence, they also have their own unique needs and temperaments. The best companion dogs are those that have characteristics that match our own. Outdoor junkies, for instance, will want a dog that is active and loves the outdoors. Couch potatoes would prefer dogs that have similar temperament for them to become companion pets. By definition, however, companion dogs are those that provide nothing else than companionship. Hence, we shall limit our list of the best companion dogs to those that are bred for such a purpose, with some exceptions, of course.
Golden Retriever
With its golden locks and an unmistakable smile, the Golden Retriever is the perfect all-around dog. It is so friendly that it can never be a guard dog. It is also this friendliness that makes it a very good companion dog. The Golden can befriend almost anybody, including other pets like cats. It loves to play with kids, accompanying them in their exploits.
Goldens are known for their zest for life. They love to please and won't mind staying with you for the rest of the day. And if you have the time to train the Golden Retriever, you'll find that it is a versatile hound, too. Teach it to help you around the house and it will be happy for the rest of its life.
A well-trained and well-socialized Golden Retriever can be a real joy to its owner. It has loving almond-shaped eyes that can snuff the weariness out of you. You'll never feel so alone with the Golden at your feet or sitting beside you on the couch. It doesn't shed that much, but it sure can benefit from regular grooming. At least, grooming sessions are more pleasing with the Golden Retriever.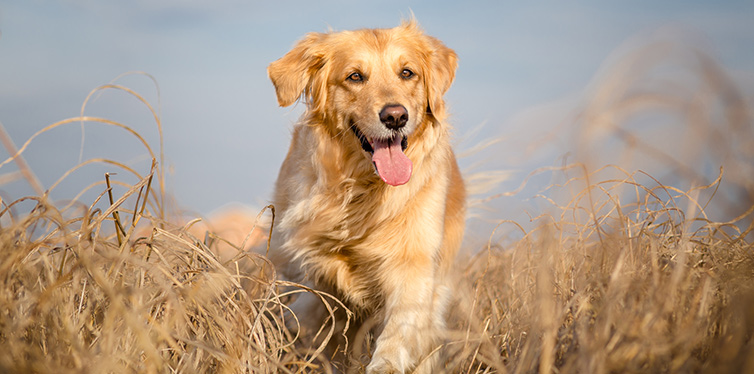 Labrador Retriever
America's four-legged sweetheart, the Labrador Retriever is the quintessential man's best friend. This canine has an easygoing and calm personality, making it great companion dog. People with depression can find solace in the warm comfort that the Lab can bring. It's not small. Neither is it big. The Lab has the size that is perfect for snuggling and cuddling on the bed or on the couch.
If you're up for it, the Lab can be a venerable playmate, too. It loves to play fetch, making your trips to the park more worthwhile. And if you happen to have kids, the Lab will be more than pleased to play with them. Elderly folks can always find comfort in the Lab while people with disabilities can rely on the dog's intelligence to get them through the day. After all, these dogs have always been man's best friend.
The Lab can be friendly with cats and other pets, too. This can help maintain the peace in your household if you happen to have plenty of other pets around. The Lab can make you feel comfortable and at peace with yourself, knowing they won't fight against each other.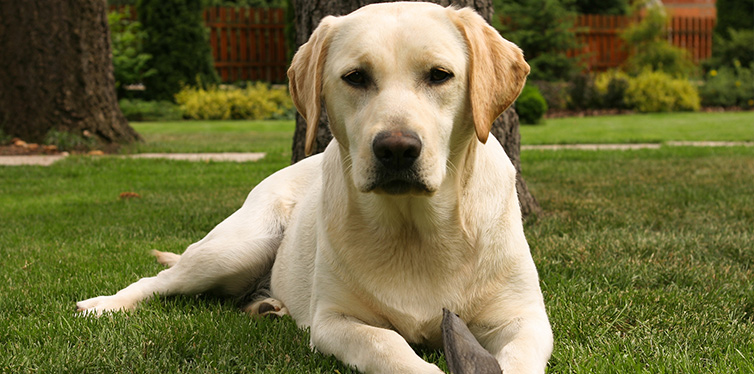 Cocker Spaniel
With a playful streak, the Cocker Spaniel may not be a great companion. But it is. This dog has a very gentle demeanor that can make it very endearing to anyone it calls its human master. Its tail never ceases to wag – proof of the hound's boundless happiness. It is a sporting dog, but it can be a worthy companion dog as well.
Before the Lab and Golden took the hearts of dog lovers everywhere, it was the Cocker Spaniel which was the darling of the crowd. It has a moderate size that is perfect for hugging and cuddling. It has a sweet temperament that oozes with affection and love for its human family. Its beautiful coat looks like the locks of a Golden.
What are stunning about the Cocker Spaniel are its eyes. These have got to be the most expressive pair of eyes in the whole dog kingdom. On that note, you can stare at them all day long and you will never grow bored. In fact, they will continue to mesmerize you throughout their lifespan.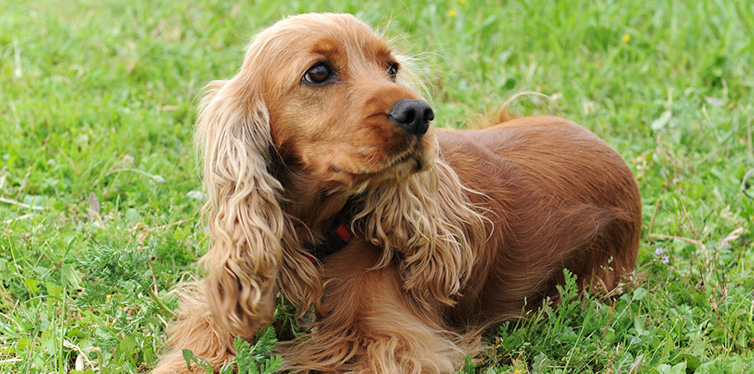 Cavalier King Charles Spaniel
Do not underestimate the size of this toy breed. Yes, the Cavalier King Charles Spaniel is a toy breed. But it also happens to be the largest of their class. What makes the Cav so special? Well, how about the insatiable appetite to follow its human master? Wherever you go, expect the Cav to follow. It's like your four-legged shadow. Don't blame the Cav for doing that. It only wants to jump onto your lap the moment an opportunity presents itself.
This is what makes the Cavalier King Charles such a wonderful pet as companion. It will never leave your side. And if you lead an active lifestyle, know that this dog loves flyball and running through an obstacle course. It has a very cheerful and happy disposition that is a big plus among individuals who require companionship.
Cavs may not have the cat- and child-friendliness of other companion pets, but its sociable nature is unquestionable.  It is a trusting dog, always happy, and easygoing. The Cav is perfect for retired couples, stay-at-home parents, and work-at-home folks.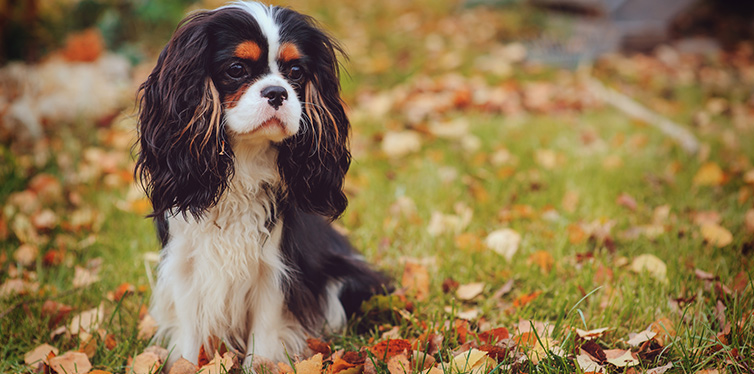 Poodle
Many folks say the Poodle is like the Three Stooges of the dogdom. What they fail to recognize is that it is also the second Einstein of the canine kingdom. However you look at the Poodle you can be sure that it is the perfect family companion.
The Poodle is an intelligent dog breed and will learn a lot of tricks to show them to you. It will take the center stage and give you an entertainment you won't get from your favorite TV show. And if you're vain enough, you can have your groomer give the Poodle a frou-frou hairdo. It should be entertaining to look at your dog sporting a hairdo that no other dog breeds can sport.
Some families don't consider the Poodle as a great companion, though. This is because they think the dog is prissy. However, the Poodle is smart and funny. Its love for its family is also unquestionable. This makes it an excellent companion to have. There's never a dull moment with the Poodle in the house.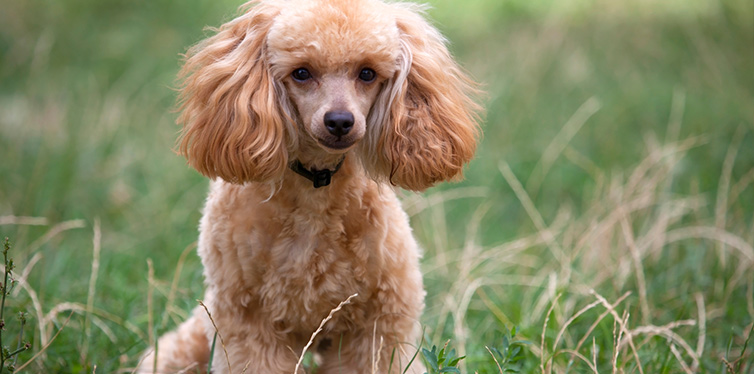 Bichon Frise
If you want a furry companion in your life, the Bichon Frise is an excellent choice. This is an affectionate dog that is as witty and entertaining as the Poodle. In the past, you can see Bichons entertaining the crowd in town circuses. Today, however, the breed is busy entertaining its folks at home.
The principal job of the Bichon Frise is to entertain its human family. It loves showcasing its repertoire of tricks and would love to do an encore. There's a certain dark side to the Bichon, however. Under its dark button eyes is the mischief that is equivalent to that of the Norse God, Loki. Training the Bichon as early as possible can help temper this mischief.
The Bichon Frise loves to cuddle, making it an adorable companion on the couch or on the bed. You don't also need to worry about snuggling up close with the Bichon, even though you have allergies. Like the Poodle, it sheds very little. This is one companion dog that will make your days complete.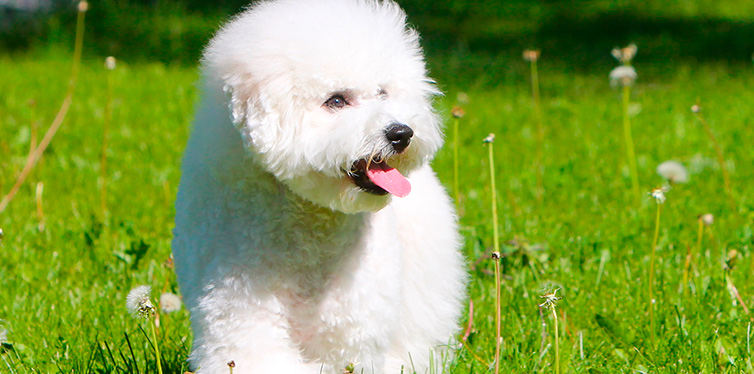 Shih Tzu
Long the favorite of Chinese Emperors and the European nobility, the Shih Tzu is your quintessential dog companion. Unlike other toy dog breeds that can have an oversized Napoleon complex, the Shih Tzu is never aggressive or arrogant. It knows that the world loves it because of its princely look. It also knows that it needs to give this love back to the world.
Forever sweet, affectionate, and loyal, the Shih Tzu is the perfect lap dog. It has the right size and weight to sit on anyone's lap. This breed is a trusting and friendly dog. It may bark when someone is at the door. But once this person is already inside your home, the Shih Tzu will accept him like any other friend.
Be careful, though. The Shih Tzu is very easy to spoil. It knows that it is the center of its owner's universe. If you spoil it too much, you'll be courting disaster. It can be yappy and can turn your world inside out. Train it well and you'll experience first-hand how Chinese Emperors feel every time the Shih Tzu sits on their lap.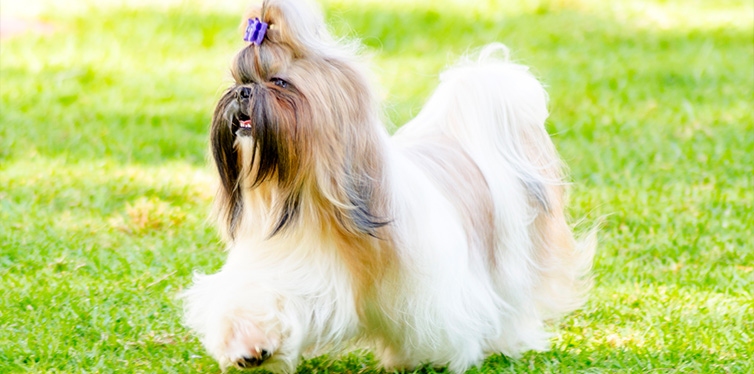 Basset Hound
There are many pet parents who have become unwilling victims to the Basset Hound's pleading gaze. They use their sad face to elicit pity and compassion from anyone who sees the Basset Hound. This dog has learned too well that its sad, pleading face is its greatest asset. It can use it to get its favorite treat or a morsel of human food from the dining table. It can also use such characteristic to escape punishment for breaking the house rules.
This isn't to say that the Basset Hound is all negativity. Far from it. This breed has a good-natured disposition and can be a rambunctious hound outdoors. It may give the impression that it is lazy because of its slow and deliberate movements. But the Basset is far from lazy. It's a hunting dog that loves rambling walks.
Bassets love the company of other dogs. If you have a "pack" in your household, then the Basset will team up with them. This scenthound makes our list of the best companion dogs because of its funny antics. The 'hopeless' expression on its face is surely a big plus.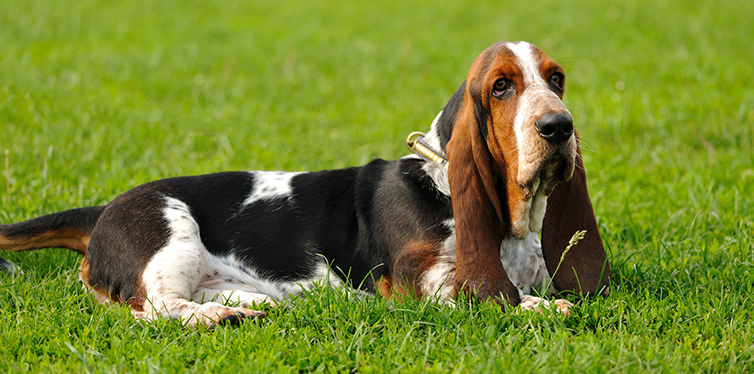 Pekingese
The Pekingese, like the Shih Tzu, is also a favorite of ancient Chinese Emperors. It is one of the oldest breeds on the planet. It's also one of those toy dog breeds that have personalities bigger than their actual size. Its Napoleon Complex is not as severe as other toy breeds, however. So that should be a welcome relief.
This dog is well-regarded for its affable and affectionate nature. It doesn't do well with kids, however. It prefers the company of adults because it knows that kids cannot provide it with the care that this dog needs. Older children who can respect the Pekingese's dignity are a different matter. It will accept them as if they are the representation of its adult human master.
The Peke's authority is never questioned. Like the Imperial dog that it once was, the Peke wants everyone in the household to respect its authority and dignity. Its self-esteem is huge and it doesn't mind showing it. It has the independence of a cat, but with the affection of a dog. It is loyal and affectionate to its family and no one else.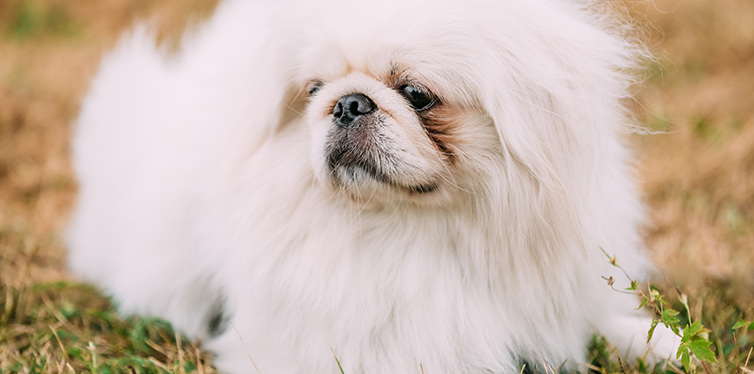 Lhasa Apso
The Lhasa Apso has the manipulative nature of a Basset Hound, the Napoleon Complex of a Pekingese, and the dignity of a Shih Tzu. This dog is also tough. It's revered by the monks of Tibet because of its lion-like appearance. It is a watchdog that is forever alert to the happenings in its surroundings. It has a very suspicious nature and is very vocal about it.
This dog is still a worthy companion, however. It is affectionate to its human master. It is like the Pekingese that doesn't need constant attention. What it needs is respect. As such, it is not a good companion for little kids who may not be able to show the dog the respect it requires. But for older kids and adults in the family, the Lhasa Apso can show its true affection, loyalty, and dedication.
Its activity levels are dependent on those of its family. This makes it a wonderful companion. Keep in mind that it can be stubborn to train. But once you get through this barrier, the Lhasa Apso is a pure bundle of joy.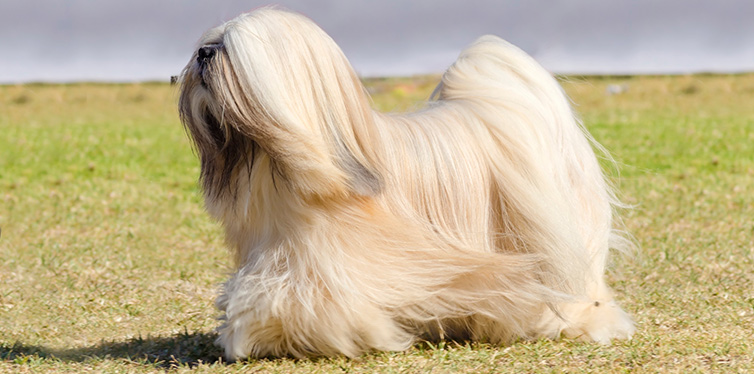 There are many factors to consider when picking a companion dog. With the 10 in this list, however, you're already sure about a canine companion that will stay with you throughout its life.
Sources:
How to Choose the Best Dog Breed for Your Family – HowStuffWorks
Pekingese – Wikipedia
Cavalier King Charles Spaniel – Wikipedia
Related Reads
Related Reads