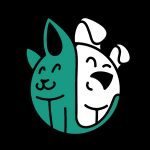 A dog's gotta chew. There's a million different products with your dog's chewing habit in their sights, but you don't just want a simple dog chew for Fido – you want the best dog chews for their gums, teeth and overall physical health. Chewing is something that dogs are going to do, whether or not you get them a proper chew toy. Let's have them take out that canine instinct on something that's been designed for the task, and leave that loveseat in the living room alone. These are the absolute best dog chews on the market, broken down by health benefits, price, and the reaction that your pup is going to have when they sink their teeth into them.
The Best Dog Chews
Benebone Real Flavor Wishbone Dog Chews
See More Reviews

See More Reviews



In our search to find the best dog chews, Benebone was the undeniable victor. Apart from having three points of contact for maximum staying power, Benebone's bacon-flavored all-natural bone is non-edible, so there's no fear of choking at any point during your dog's enjoyment. Apart from safety, there's also peace of mind in knowing that Benebone sources all ingredients from trusted sources in the US, and build their dog chews right here on the homefront.
Your dog will flip for the authentic meat flavor; it's as close to bacon as you can possibly get without it being actual bacon. We love the ingredients, the shelf life, but above all else, we love how much dogs enjoy and dig into Benebone's unique texture. Your dog has to chew, and if they're not digging into a Benebone, they're not having the time of their life.
Key Features:
Has an authentic meat flavor for your pup's enjoyment
100% real food ingredients, nothing less
Non-edible bone prevents choking
Ingredients sourced locally and assembled in the USA
Specification:
Brand

Benebone

Model

808600

Weight

1 pounds
Kong Classic Dog Chews Toy
See More Reviews

See More Reviews



Kong's name was everywhere, and we just had to give them a try. The concept behind their classic dog toy is a replacement for fetchs ticks and rougher chew toys, keeping teeth health first and foremost on their priority list. This soft chew is refillable with a spray treat product by Kong, providing light flavor and that irresistible scent that your dog craves. On average, you'll only go through one can of spray treat every six months with constant use.
Kong's dog chew does far more than simply act as a toy; it works well with crate training separation anxiety when you head off to work during the day, and provides comfort during long rides where they'll be in their cage for a while. They'll enjoy the soft touch on their teeth and gentle feeling on their gums, while you can enjoy peace of mind. Whether they have brittle teeth or sensitive gums, Kong is their best option.
Key Features:
Sensitive exterior cleans teeth and helps gum health
Works as a replacement for dirty fetch sticks
Helps dogs with separation anxiety
Refillable with Kong spray treats
Specification:
Brand

KONG

Model

41938

Weight

7.2 ounces
Virbac C.E.T. Enzymatic Oral Hygiene Dog Chews
See More Reviews

See More Reviews



You know what the top two are, but Virbac comes in at a very close race for the top spot, thanks to their veterinarian recommendation for top quality beef hide. Hide provides a blend of soft exterior, with long-lasting durable interior to keep your pup happy for extended periods of time. These chews are completely digestible, and contain a high volume of protein to get the maximum benefit for your dog. On top of that, they're vet-recommended for fighting plaque, bad breath bacteria, and help keep a cleaner, shinier smile for you dog.
Key Features:
Veterinarian recommended beef hide
Fights plaque and bad breath-causing bacteria
Digestible chews with high protein content
Specification:
Brand

Virbac

Model

90605

Weight

1.2 pounds
Best Bully Sticks All Natural Dog Chew Treats
See More Reviews

See More Reviews



Bully sticks help dogs get some of that pent-up aggressive behavior out in a positive way, and they also do a lot for their dental health. Best Bully Sticks made this pack with longevity in mind. Not only do you get a high volume, but you get the highest caliber quality imaginable, thanks to the all-natural, grass-fed, free-range beef source that makes these chews irresistible to your pup. On top of that, you're also going to get the dental benefits of scraping away plaque and tartar, just from your pup chewing on these as they normally would.
Key Features:
Completely all-natural beef from grass-fed sources
Helps removes tartar and plaque buildup
100% digestible chews in a high volume pack
Specification:
Brand

Best Bully Sticks

Model

FBA_002-0001-0662

Weight

1.17 pounds
Nylabone Textured Dura Dog Chews
See More Reviews

Nylabone is one of the most notable dog chew brands in America, and this toy is the reason they're so popular among the four-legged furry crowd. You can choose from five different eccentrically delicious flavors that your dog will love, but we recommend the peanut butter flavor to really make them feel like they're getting a treat. The textured end and ribbed bottom mean that your dog will be cleaning their teeth and scraping away plaque, no matter what way they decide to chew on this toy.
Key Features:
Comes in five excellent flavors for your dog
Raised bristles clean teeth during chewing
Long-lasting and inexpensive
Specification:
Brand

Nylabone

Model

NPB105P

Weight

1 pounds
Pawstruck Natural Cow Hooves Dog Chews
See More Reviews

Help your dog get back to their ancestral roots. Back in the day, farmers would cure cow hooves just like this to give their loyal companions something to chew on during the day. These all-natural cow hooves not only contain a wildly beefy and delectable flavor that your dog won't resist, but they're also created with the highest standards in mind. Pawstruck's plant is FDA, USDA and third-party inspector approved, ensuring that every measure has been taken to create the best possible product for your pup. The best part? The natural grooves and divots in the hooves, along with their unique shape, will help clean your dog's teeth.
Key Features:
FDA, USDA and third-party inspector approved
All-natural hooves with zero chemicals or filler products
Comes in packs from five to one-hundred
Specification:
Brand

Pawstruck

Weight

1.4 pounds
See More Reviews

You only want what's best for your pup, which is why Himalayan Dog Chew put their best foot forward to develop these fantastic chews. Not only are these all-natural, but also include a very high crude protein volume, and a healthy amount of crude fat to promote better health in your dog. Using a special blend of local, all-natural ingredients, the unique flavor is one that you're not going to find in major corporation chews like Nylabone. There's no chemicals, no preservatives, and just about no processing, so your dog can get the benefits and fun they deserve without jumping through any hoops.
Key Features:
Made with all-natural and unique ingredients
No chemicals, preservatives or processing
Great source of crude fat and protein
Specification:
Brand

Himalayan Dog Chew

Model

28966

Weight

12 ounces
Patriot Pet Long-Lasting Bully Sticks Dog Chews
See More Reviews

Bully sticks can smell a bit off, and the more natural they are, the less appealing they are to the human nose. Fortunately, Patriot Pet stuck to the all-natural aspect, but dried these out to have a very low baseline moisture content, so you're not getting a whiff of that scent every time you dog plays with it. You get six bully sticks per package, 100% natural beef, each with thick, long-lasting stalks to ensure longevity. They also arrive in a stay-fresh package, so you won't have to worry about them going bad for a long time.
Key Features:
Nothing but 100% all-natural beef
Minimal moisture means virtually no odor
Comes six to a package in a stay-fresh bag
Specification:
Brand

Patriot Pet

Model

BullyStick 6

Weight

1.6 ounces
Monster Braided Bully Dog Chews Stick
See More Reviews

We're coming to a close here, which is why we've saved this monster bully stick for last. If you're not sure that a bunch of small bully sticks in a bag is the right pick for your dog, you can go with multiple sizes of this innovative idea, which blends eight smaller bully sticks together in a braided shape. There's not a single artificial ingredient to be found, no chemicals, and no added hormones for any reason. Your pup gets their aggression out, and indulges in 100% all-natural beef that's packed to the brim with an excellent source of protein.
Key Features:
Eight bully sticks braided together
Zero artificial ingredients, chemicals or hormones
All-natural beef, and nothing but
Specification:
Brand

Pawstruck

Model

FBA_MBBS09-001

Weight

4.8 ounces
Mammoth Flossy Cottonblend Dog Chews
See More Reviews

For a safer option for your dog's fragile teeth, the unorthodox cotton chew is an avenue you should consider taking. These knotted rope-style chews are designed to be used as an individual chewing experience, but also as a toy you can play tug-o-war with when it's playtime with your pooch. It's a simple toy, but the fibers help to floss your dog's teeth during use, preventing plaque and helping to remove tartar. Cotton is absorbent, but thanks to the quick-drying element, bacteria won't build, and it's machine washable to keep things fresh for your dog.
Key Features:
72" long rope
Fibers help to clean your dog's teeth
Dries quickly to prevent bacterial buildup from saliva
Specification:
Brand

Mammoth

Model

20042F

Weight

3.83 pounds
Pet Parents Gnawtlers Antlers Dog Chews
See More Reviews

See More Reviews



Law but not least, you're getting as close to nature as possible with Pet Parents, and their premium elk antlers. Elk antlers are among some of the best naturally sourced chews for dogs, but Pet Parents puts their expectations about the rest. They only select these antlers from a specific breed that's found in the Rocky Mountains, ensuring the maximum amount of zinc, calcium and other minerals in every pair of antlers. Relatively inexpensive and highly loved by dogs, this chew will be one that they beg for again and again.
Key Features:
Zero odor or chemical interference
High zinc and calcium contents thanks to no processing
Sourced from premium breeds of Rock Mountain elk
Specification:
Brand

Pet Parents

Weight

1.6 ounces
Best Dog Chews Buying Guide and FAQ
What goes into the best dog chews? We're here to tell you. While it seems like a simple purchase, like you're adding dog toys to the kitchen cabinet, it's a little more complicated than that. The right dog chews need to have balanced density and softness for your pup's teeth, provide the right benefits, and help satiate their need to gnaw on everything in sight. Let's help you find the right pick.
What to Look For in the Best Dog Chew
Edible chews are a lot softer on their teeth and gums, but might not provide the same level of jaw exercise that your pup wants. Take their aggressive behavior into consideration, teeth strength, veterinarian recommendations, and consider getting one of each to determine what fit is best for your dog. Be certain to take our next tip in mind to get the right size for your dog: weight guidelines.
These aren't just recommendations to strap on your dog and upsell the price of dog chews. If your dog is above a certain weight, it usually means they're a certain size. These guidelines are in place to prevent choking hazards, and breakage from stronger teeth than the chew was intended to meet.
We'll discuss them more in-depth shortly, but the material is where a lot of dog owners go head-to-head in heated debate. Rawhide, nylon, the list goes on and on. Find something your dog likes, and that your vet agrees with.
Flavor (Refillable or Otherwise)
Natural flavoring or synthetic, refillable or not, the flavor is what's going to keep your dog enthralled in their chew. If you get a chew that runs out of a highly engaging taste, then they're going to leave it alone, and you will have spent money on a week's worth of enjoyment at best.
The rougher a dog chew is, the more strenuous it's going to be on your dog's teeth. This is why plenty of veterinarians recommend you go with appropriate sizing, so you don't get a bone that's too big for your dog's teeth, and cause microfractures.

Dog Chews to Avoid
It's a subjective topic, because we could say that any inedible dog chew is bad. When you're looking at materials like nylon and rubber, you need to be certain you follow certain weight and size requirements. Inedible dog chews are only dangerous when your dog is able to break off a small piece, leading to choking or digestive issues, or if it's small enough that they might accidentally swallow it.
No dog chew is 100% safe. That means edible and inedible alike. Use your judgment, and follow the requirements by the packaging. We've also avoided low-quality, dollar store brand dog chews here that don't have a responsible brand to back it up. Avoid knock-offs; they're more prone to breakage.
Benefits of Dog Chews
Chewing is in a dog's blood, it's part of their instincts. When you let your pup chew as they see fit, you're allowing them to stimulate gum and teeth health. Chewing reduces and helps to eliminate plaque buildup, odors caused by bacterial growth, and prevents periodontal disease.
If your pup is high energy (and really, what dog isn't?), it's time to quell their playful demeanor from time to time with a dog chew. Toss this to them when you get home from work, and try to enjoy five minutes of peace before going out for their evening walk.
Your dog gets bored. You can't always be engaging their incessant need for socialization and play, and this is the perfect solution to rainy days with no end in sight. If they're getting restless, it's time to throw a dog a bone.
Types of Dog Chews
Rawhide Chews - Rawhide comes directly from the inside of either horses or cows, and during normal processing of all animal parts, these are pressed, dried and often flavored to appeal to dogs. Watch for natural versus synthetic flavoring.
Nylon Chews - The number one component of inedible dog chews is nylon. These provide a great base for flavoring, allow you to reflavor the treat when it runs dull, but are specifically not allowed to be consumed.
Bully Sticks - The cousin of rawhide treats, bully sticks are made of protein-rich beef muscle, though it can come from other animals as well. These are edible, and though they've been dried they will dissolve over time, steadily supplying your pup with valuable protein.
Best Dog Chews FAQ:
Q: Is Nylabone Safe for Dogs to Eat?
A: Your number one concern is to get safe dog bones for chewing, above flavor, above price and all that. Safety comes first, and Nylabone has had a problem here and there, but so has just about every other company. The goal is to get long lasting dog chews that aren't built with small ends, or other components that your pup can bite off and swallow.
This is where the debate between dog owners comes in: digestible, or non-digestible. Digestible chews, of which Nylabone has some, will take time, but dissolve in your dog's stomach. A traditional Nylabone is not okay to swallow, so if you find your dog biting off the ends and getting small fragments, then it's not good, and you should seek your vet as soon as possible. These issues are few and far between, just be sure to only give your dog a Nylabone for the expected use, and not let them chew it into oblivion.
Q: How Should I Store Bully Sticks for my Dog?
A: Whether they're natural dog chews or hardened bully sticks, storage is key to ensuring their flavor retention, texture, and of course to prevent bacterial buildup. You can get just about any zipper bag (half-gallon Ziploc bags usually do the trick), to preserve long lasting dog chews in between sessions. If your pup tends to get a little crazy over bully stick time, you'll find yourself limiting their sessions. That's okay, so long as you have a foolproof storage solution.
Q: Will the Chew Damage my Dog's Teeth?
A: This one has a lot to it. The short answer is no, most standard chews that are marketed as dog toys don't harm your dog's teeth, unless they have extremely brittle teeth to begin with. It gets difficult when you get into dental bones and rawhide, because there are actually less benefits.
Non-edible chews are excellent because they provide zero risk of choking, provided that you follow the weight requirements and recommendations. That being said, non-edible chews that eventually lose their softness and flavor do need to be switched out. If not, they harden, whether it's from dried saliva or simply from drying out, and can cause microfractures to your dog's teeth.
Edible chews have the least likely chance of damaging your dog's teeth. They aren't only ingested, but break down with your dog's saliva. There's more give, which is something we'll break down in a minute. This lets them exercise their jaw, use their teeth, get any aggression out, and actually enjoy themselves in the process.
Then you get into dental bones, which sort of blow our minds. Dental bones have their place, but they're often misinterpreted as being dog chews. They are very simply not replacements for, or in the same category as standard dog chews. Dental bones are designed to maintain tooth health in terms of bacterial buildup, prevent dulling, but they also have relatively no give, just like rawhide and antlers.
Rawhide and antlers are the two worst things you could throw to your dog. Not only are they insanely tough, but they can actually grind down your dog's teeth instead of maintaining their sharpness. These two being the worst, have no give whatsoever, which we'll now break down.

Q: What Exactly Does "Give" Mean for my Dog's Chews?
A: Give is how malleable the chew is. If it's not malleable even a bit, like rawhide, then you're essentially making tooth dentin and enamel collide with a much tougher force than itself, and that only causes harm. If you hit two rocks together for long enough, eventually one of those rocks will split or chip. It's the same principle with your dogs' teeth, except that their teeth are weaker.
A chew with give will slightly contour to the shape of their teeth, which helps in preventing damage and microfractures. Just like you and I have different sets of teeth, so do all dogs. It doesn't matter if they're the same breed, circumstances, diet and dental care all play into microscopic differences in every dog's set of teeth. That means that while your friend's pup likes hard, non-edible chews and hasn't had any problem with them, it could just mean that their teeth are better equipped to handle the harder substance.
Having give on your dog treat is something you want to look out for. The more brittle or old your dog's teeth are, the more give you want on chews. This still lets them exercise their jaw and teeth, but doesn't bring on the same potential hazards.
Q: Can Edible Chews Go Bad?
A: Yes, they absolutely can. Edible chews should be treated exactly like your standard shelved food products that you eat every day. While usually every single ingredient in your dog chews are shelf stable, that doesn't mean they're being kept in proper temperature ranges. You should keep a small pop-up metal thermometer (the ones you typically see hanging off a shelf in the fridge) in the cabinet where you store your dog chews. While not all packaging reflects an acceptable temperature range, your dog chews should never exceed 78 degrees Fahrenheit, and shouldn't be fed to your dog below 45 degrees Fahrenheit (to avoid tooth chipping).
When edible chews hit a certain temperature, they attract insects. Heat releases scents and particles from any shelf food, save for canned goods, that you and your pets can pick up on. That means scavengers like ants will also be able to locate these, and tear into the packaging.
After prolonged exposure to high temperature ranges, your dog chews can also start to mold. This process takes quite a while since they are most likely dehydrated properly, but can absolutely still happen. Sometimes it's because the temperature in the environment causes humidity in the air, which can stick to your dog chews just like anything else.
If you're feeding moistened chews to your pup, you'll have a lesser shelf life. Dry chews tend to have two years of shelf life, while moist chews will have eight months to a year. You'll find expiration dates on these packages just like you would in the grocery store: don't ignore them.
The last note we want to touch on, is that not everybody buys chews for their dogs, and not everyone who buys chews needs a bulk supply. What we're getting at, and we've seen this firsthand in local shops, is that dog chews will often sit on the shelves for far too long to the point of expiring. Yes, the clerks and stockers should pay attention to this, but they usually don't. If you go into a store to buy dog chews, don't overlook the expiration date. Purchasing these online has a virtually nonexistent chance of receiving expired or close-to-expiring dog chews. There's a lot more quality control.
Our Top Pick
When we were seeking out the best dog chews, Benebone's brand and mission statement caught our eye. What really drove the point home was actually throwing our dogs a Benebone or two, and seeing their reactions. When it comes to your pooch, there's so many different things you have to look out for. Benebone sources all ingredients locally in the USA, and assembles them in New York state: they know 100% of what happens from the growth stage to final production, and that peace of mind is something you don't find in many brands. Apart from that, your dog will love the natural flavor, and you'll love the fact that it's non-edible (no more worrying about choking hazards). We should also note that it's one of the most cost-effective dog chews we tested as well.
Sources:
Dog Dental Chews & Treats: Types and Benefits - Pets WebMD
Related Reads
Related Reads