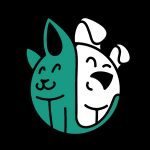 As dog owners, we're more aware than ever of the nutritional value of our canine companion's food, and what it contains. We love our furry friends as part of our families, and we understandably want to keep them as healthy and happy as possible. Sometimes, that means moving away from traditional, store-bought commercial dog foods that are stuffed full of fillers, by-products and leftovers (think grease, beaks and decaying carcasses – gross, we know!), and onto higher-quality foods that use human-grade ingredients. The exploding popularity of raw food diets, which are based on our dogs' ancestral diets and require the purchase and preparation of raw meats, organs, bones, fruit and vegetables, demonstrates just how far we're willing to go to provide our pups with the perfect meal.
However, if Fido's a picky eater, or if he's not feeling well, and you don't want to change his diet so drastically, you could also try using dog food toppers. Dog food toppers can be added to your pup's existing food to provide extra nutrition, and give them the benefits of a raw-fed diet without the time, difficulty and cost associated with preparing raw meat and balancing your dog's nutritional requirements. Decent dog food toppers are made from human-grade ingredients, and contain vitamins and minerals that can improve your dog's overall health, helping with a variety of conditions from a dull coat to joint pain. If that sounds perfect for your pooch, read on for our list of the best dog food toppers out there, to help you choose the perfect condiment to serve with your dog's dinner.
The Best Dog Food Topper
Stella & Chewy's Freeze-Dried Raw
See More Reviews

Topping our list of the best dog food toppers is Stella & Chewy's Raw Meal Mixers. This tasty kibble-style topper consists of freeze-dried pieces that are ready to be added to your dog's food, mixed with water, or used as treats. The primary ingredient in each flavor is grass-fed, wild-caught protein – in the case of this chicken option, that's 95% chicken. This includes organs and bone, as well as meat, which makes this raw dog food topper a great way to give an active pup the nutritional benefits of a raw diet, helping to build muscle and boost their energy levels.
As well as the proteins, there's a healthy dose of certified organic fruit and vegetables, It's fortified with added vitamins and minerals, and enhanced with antioxidants and probiotics, which offer a number of benefits to your dog's health. It's completely free from grains, hormones and antibiotics, and is designed to be easily digestible and suitable for all life stages. You can add it to your dog's food as a topper, or use it as a full meal replacement – check out the manufacturer's recommendations for how much to feed your pup based on his weight.
Key Features:
Freeze-dried pieces are ready to serve, no preparation required
95% chicken, organs and bone
Contains certified organic fruit and vegetables
Free from grains, fillers, hormones or antibiotics
Suitable for all life stages
Made in the USA
Specification:
Brand

Stella & Chewy's

Model

FDCM-9

Weight

8.8 ounces
Honest Kitchen Proper Toppers
See More Reviews

Second on our list of healthy dog food toppers is this Proper Toppers: Pure & Tasty Meal Booster by Honest Kitchen. These dehydrated kibble clusters are made up of a limited recipe of just 5 key ingredients – all of which are approved by the FDA. Those ingredients consist of 90% free-range dehydrated chicken, dried apples, dehydrated pumpkin, dehydrated kale and dried blueberries, along with a vitamin and mineral pre-mix for added nutrition.
Things you won't find in Proper Toppers are offal, bones, by-products, fillers, additives or preservatives. These food toppers are prepared in a human food facility in the USA, and Honest Kitchen pride themselves on using only healthy, human-grade ingredients – none of the questionable ingredients often found in commercial, feed-grade food. They started out as a small company based in their founder's kitchen, and they've retained their strong ethics, holding their suppliers to fair trade and sustainability standards.
Key Features:
Crunchy kibble-style clusters
FDA-approved limited ingredient recipe
90% human-grade free-range chicken
Contains pumpkin, blueberries and chard
No offal, bones or by-products
Made in the USA
Specification:
Brand

Honest Kitchen

Model

PTCHI14

Weight

1.9 pounds
Blue Buffalo Trail Toppers
See More Reviews
Next up is this variety pack of Blue Wilderness Wild Cuts Trail Toppers. This is the first wet dog food topper on our list, consisting of meat pieces in gravy, rather than dry kibble pieces. This variety pack contains 4 delicious flavors: chicken, salmon beef and duck, all of which are encased in a hearty gravy that will drive your dog wild! The first ingredient in all flavors is the meat, with the limited ingredient recipe also including egg and chicken liver. This high-protein dog food gravy topper contains no grain fillers, by-products or artificial colors or preservatives. It's designed to be a more convenient, wet food alternative to a raw diet – although Trail Toppers are intended for supplemental feeding only, alongside a balanced diet.
Many reviews revere these toppers for appealing to their picky pooches, and even being able to get them interested in their regular food again. In fact, it's hard to find someone whose dog doesn't now lick the bowl clean. Criticisms, as seems common with most high-quality dog food toppers, refer to the cost – but it is important to consider the quality of ingredients and extra nutrition you're getting for your money. It certainly doesn't seem enough to dissuade the many satisfied customers!
Key Features:
Meat pieces in gravy
Variety pack contains 4 flavors
Protein-rich meats (chicken, salmon, beef and duck)
Grain-free formula
No poultry by-products
No artificial colors, flavors or preservatives
Specification:
Brand

Blue Buffalo

Weight

3.4 pounds
Basics Flavors Food Topper for Dogs
See More Reviews

This Basics Flavors Food Topper and Treat Mix for Dogs is a powdered formula that can be sprinkled on your pup's food. Unlike the chunkier, kibble food toppers, this has the advantage that fussy Fido won't be able to separate it from the rest of his food and eat around it. The powder can also be mixed with water to make a bone broth, which will help to hydrate your pooch at the same time.
All the ingredients in this healthy dog food topper are human-grade, as approved by the FDA. The red meat recipe contains a minimum of 43% protein, and is made primarily from beef and dehydrated beef bone broth, with potato starch and dehydrated sweet potato. Bone broth contains collagen and amino acids that support your dog's digestive system and promote healthy joints. There are no artificial colors, flavors or preservatives, and the recipe is entirely free from grains, including wheat and soy. The powdered formula is also relatively low-sodium and low-calorie, so it's suitable for dogs of all sizes.
Key Features:
Powered topper that can be sprinkled on food
100% FDA-approved human-grade ingredients
Contains beef and bone broth
Grain-free formula
Low-calorie and low-sodium
Made in the USA
Specification:
Brand

Basics

Weight

4 ounces
Petchup Nutritional Dog Food Gravy Topper
See More Reviews

If you're looking for a liquid dog food topper that's as fun for you as it is healthy for Fido, look no further than this variety pack from Petchup. It includes 3 different flavored condiments for your dog's dinner, ingeniously named 'Petchup', 'Muttstard' and 'Mutt-N-Aise' (that's beef, salmon and turkey, respectively). The liquid form makes it easy to add to wet or dry food, or if you'd prefer a solid form, you can also freeze the liquid to make delicious frozen treats – particularly great in hot weather.
Each of these tasty dog food gravy toppers contains over 20 nutrients, including calcium, zinc, omega-3 and vitamin B12, and the precise combination of antioxidants, vitamins and minerals is carefully designed to improve your dog's overall health. The toppers are made from high-quality, human-grade ingredients in the USA, and there are no GMO ingredients, by-products or preservatives. The meaty flavors will compliment most dog foods, and are the perfect way to excite picky eaters, or encourage them to take their medicine.
Key Features:
Liquid dog food topper
Variety pack includes 3 flavors (beef, salmon and turkey)
Each contains over 20 nutrients
No by-products, preservatives or GMO ingredients
Can be frozen to make treats
Made in the USA
Specification:
Brand

Petchup

Weight

3.6 pounds
Instinct Dog Food Toppers
See More Reviews

Instinct's mission is to make raw nutrition more accessible to pets and their parents, and that's exactly what they're doing with these Freeze Dried Raw Boost Mixers. This chicken flavor is made from responsibly-sourced chicken (including bone) and chicken liver, although lamb, beef and turkey options are also available. Alongside the animal proteins are a blend of non-GMO vegetables and fruits, including apples, carrots, blueberries and broccoli, to give your pup the added health benefits of these vitamin-packed superfoods.
The list of ingredients also includes turkey heart and liver, as well as salmon oil and ground flaxseeds, which provide a healthy dose of omega-3. All of these ingredients help to support your pup's digestive system, promote a healthy coat and skin, and improve their all-round wellbeing. As with all the best dog food toppers, there are no grain fillers, by-products or artificial colors or preservatives to cause concern. The kibble pieces are freeze-dried to remove moisture and preserve the nutritional content, and you can also feed them to your dog as healthy treats.
Key Features:
Freeze-dried raw kibble pieces
Made with responsibly-sourced chicken and chicken organs
Contains non-GMO vegetables and fruits
By-product and grain-free
No artificial colors or preservatives
Made in the USA
Specification:
Brand

Instinct

Model

769949602026

Weight

6.4 ounces
Blue Buffalo Wilderness Trail Toppers
See More Reviews

The final entrant on our list of the best dog food toppers is this Blue Wilderness Trail Toppers Chunky Beef Bites. If you're thinking this looks familiar, that's because it's part of the variety pack of Trail Toppers we featured at number 3 on this compilation. They're so good though that they deserve a standalone entry! This pack contains 24 pouches of the delicious beef flavor.
Protein-rich beef is the first ingredient, and the meaty pieces are encased in a hearty gravy, making this a moist, mouth-watering addition to your pup's meals. There are no grains used to thicken the liquid, as is often the case with other wet dog foods. Also missing from the ingredients list are poultry by-products, and artificial colors and preservatives. There is, however, a healthy dose of added vitamins and minerals from real fruit and vegetables. Serve to your dog as part of a balanced meal, or as a nutritious snack.
Key Features:
Gravy dog food topper
Protein-rich beef as the first ingredient
Enhanced with vitamins and minerals
Grain-free formula
No poultry by-products
No artificial colors, flavors or preservatives
Specification:
Brand

Blue Buffalo

Model

10307

Weight

5.1 pounds
Best Dog Food Toppers Buying Guide & FAQ
Still not sure which dog food topper is the best choice for your pampered pooch? Hopefully our buying guide and FAQ will help you make that call.
Things to Consider When Choosing Dog Food Toppers
Most dog food toppers are based around a primary source of animal protein. When choosing dog food toppers, consider what type and amount of protein might be best for your pooch. If you're dog is a puppy, or a particularly muscular or active breed, look for a topper with a high amount of lean protein, to give them lots of energy. Salmon is an oily fish with high levels of EPA and DHA omega-3 fatty acids, known to help with coat, joint and brain health, so it can be ideal for senior dogs. Look for percentages to see exactly how much of a protein your food topper contains.
It goes without saying that if you're adding a topper to your dog's food for nutrition, you want it to be made with the best possible ingredients. Otherwise, why add a topper at all? Look for toppers that are made entirely from human-grade ingredients (suitable for human consumption), and make sure they're approved by the FDA.
When it comes to dog food, generally speaking, the fewer ingredients in the recipe, the better. This is because there is likely to be a higher percentage of the primary 'good' ingredients, like real meat, and less 'filler' products in the mix which bulk out the food without adding much nutritional value. It also decreases the likelihood of your pup having an allergy or intolerance towards any of the ingredients.
Free from grains, by-products and preservatives
Whilst you're looking out for what ingredients are included, and their quality, also make sure there aren't any unwelcome additions to the recipe list, such as grains, by-products, and artificial colors and flavors. These ingredients are commonly used as fillers or for aesthetic purposes, and have little to no nutritional value for your pup. Most good quality toppers won't include them.
If your dog has any allergies or food intolerances, it's important to check an up-to-date ingredients list for your chosen dog food topper to make sure it doesn't include his trigger foods. Even if your dog isn't allergic to anything that you know of, introduce new foods to his diet gradually in order to give his body time to adjust, and stop and seek advice from your vet if you notice any signs of a reaction.
State (solid, liquid or powder)
It's also important to consider what form of dog food topper will work best for you and your pup. If you'd like to use them as healthy treats or training rewards, solid kibble toppers will probably be most suitable. If you want something that will add moisture to your dog's existing dry food to boost their hydration, a gravy or liquid dog food topper is likely the best option. If you have a particularly picky eater who is known to eat around the parts of his meal he doesn't like, a powered topper could be the solution, as once mixed in, it will be impossible to separate from the rest of his food. This is also usually the best option for an overweight dog, as it tends to be the least calorific.

Benefits of Using Dog Food Toppers
Provide your dog with raw nutrients
Perhaps the most important advantage of dog food toppers is that they're an easy, mess-free way to boost your pup's nutritional intake, and can offer them the benefits of a well-balanced raw food diet. This includes the protein content from real meat, along with the vitamins and minerals from fruit and vegetables. Organs, such as heart, liver and kidneys, also contain high amounts of vitamins A, B, D, E and K, as well as minerals such as magnesium and iron, and omega fatty acids.
Another of the most useful benefits of adding dog food toppers to your pup's food is that their delicious, meaty flavor appeals to even the fussiest of fur babies. Sprinkling, pouring or mixing a topper into your pup's meals can encourage them to eat, and reignite their appetite for food. This can also be great for underweight, sick or elderly dogs who need to gain weight.
Introduce variety to your dog's diet
Perhaps your pup isn't particularly picky, maybe they love their regular food – but still, if you ate the same thing every day, you'd get bored quickly. Dog food toppers are an easy way to introduce new tastes, aromas and textures to your dog's food, without making major changes to their diet – variety is the spice of life, after all!
Improve your dog's skin and coat
One noticeable benefit of feeding your dog a food topper with lots of omega fatty acids is that you may notice an improvement in the health of their skin and the quality of their coat. This can be particularly beneficial for pups with dry or flaky skin, or a dull coat. However, if you suspect your dog has a skin condition or health problem, always take them to a veterinarian first for diagnosis and treatment.
Improve digestion, joint health and overall well-being
There are numerous other potential health benefits that your dog may experience from using food toppers, if they weren't getting enough nutrients in their diet previously. This can include improvements to their digestive system, joint health and energy levels. The benefits of calcium and omega fatty acids to joints can be particularly helpful for warding off hip conditions and arthritis in senior dogs.
Whilst dog food toppers are not medicinal and will not treat existing conditions, the additional nutrients and improvements in your pup's health can help to prevent illnesses and disease developing – just as in humans. A healthier dog means you might just need to make fewer trips to the vet, saving your pup a ton of stress, and you a hefty bill.
A healthy alternative to treats
Another benefit, particularly of kibble-style dog food toppers, is that they can be used as a healthy alternative to treats. This can be particularly good if you've got a puppy or a dog that's going through training, and you're using treats a lot for motivation and rewards.
Hear us out on this one; yes, good dog food toppers might not be the cheapest treats on the market, due to their human-grade ingredients, BUT they can be a much more affordable way of upping your pup's nutrition than replacing all his food with a high-quality brand, such as Blue Buffalo or Taste of the Wild.
Best Dog Food Toppers FAQ:
Q: What are dog food toppers?
A: Dog food toppers are kibble, liquid or powder food supplements that are added to your dog's food to provide them with extra nutrition. They generally consist primarily of high-quality, human-grade meat, with added fruits and vegetables to provide vitamins and minerals. Dog food toppers are a good way to boost a dog's health and give them some of the benefits of a raw-fed diet, without taking them off their usual food – and without the additional mess, cost and difficulty this kind of diet cause to the dog owner. They are particularly suitable for picky eaters who do not adapt well to changes in their diet. Powder and liquid dog food toppers can be mixed into your dog's food, so that they will be unable to avoid eating them – not that they're likely to want to, as the high meat content makes the aroma very appealing to most canine noses!

Q: Will food toppers improve my dog's health?
A: Whilst dog food toppers aren't a magic cure for ailments, most do contain lots of the essential nutrients, vitamins and minerals that your dog needs to be healthy. This can include proteins for energy and muscle growth, omega fatty acids for healthy skin, joints and immune systems, calcium for strong bones, fiber for digestion and antioxidants to prevent oxidative damage. If your pup hasn't been getting enough of these in his current diet, then yes, the addition of dog food toppers to his food should increase his overall health and wellbeing. They can also help if your dog is a picky eater or is underweight, by making their current food more palatable and encouraging them to eat. It is, however, important to remember that dog food toppers are not medicine, and if you have any concerns about your dog's health, you should consult your veterinarian.
Q: How often should I use food toppers?
A: When it comes to how much and how often you should use dog food toppers, always consult the guidelines provided by the manufacturer of your chosen brand. Most come with recommendations for how much to give your pup, based on his weight. It is important to take into account the additional calories that dog food toppers will add to Fido's food. If you plan on using them just as an occasional treat, you shouldn't need to worry too much, but if you're using them regularly or with every meal, you should account for the extra calories by proportionally reducing the amount of regular food you give your dog, to avoid him gaining weight. There is no reason you can't give your dog food toppers daily as part of his diet, providing you are not increasing his calorie content too much, and as long as he doesn't show signs of an adverse reaction. However, you should never completely replace your dog's food with toppers, unless this is specified as an option by the manufacturer – and even then, this would likely be a very costly option. Always consult your veterinarian for advice before making any changes to your dog's diet.
Our Top Pick
We love all the dog food toppers on this list, and every one of them will give your dog a nutritional boost – but our pick of the best has to be Stella & Chewy's Raw Meal Mixers. This healthy dog food topper consists of 95% responsibly-sourced proteins, and includes offal and bones, as well as meat, which provides your pup with the nutritional benefits of a raw food diet (without the mess and stress for you!) It also includes organic fruit and vegetables, and omits many 'red-flag' ingredients, such as grains, hormones and antibiotics. The kibble-style freeze-dried pieces offer you the flexibility to mix them into your dog's regular food, or use them as treats. You only have to look at the hundreds of 5-star reviews from happy owners of healthy pups to see how woof-derful this dog food topper really is!
Sources:
Pet Food (What You Need to Know) for Your Pet's Sake - petMD
Related Reads
Related Reads