Dog Digestive Systems: How Long Does It Take for a Dog to Digest Food?
We, of course, think of our dogs as a big part of the family and treat them as one of us, however, it is vital that we remember that humans and dogs have very different compositions and physical processes going on. A dog's digestive system is a clear example of this, so it is important to understand just how different we are. Dogs need different kinds of nutrients from what humans require in order to stay healthy. Most dog owners make the mistake of presuming that dog digestion is comparable in function to human digestion. But there are lots of differences between the two which in upshot means that we have different digestion processes completely. Where an owner does not understand their dog's digestion process entirely, it means you are then not able to effectively know how to keep them fully healthy. Below is more information about your dog's digestive system, from top to tail, to increase your knowledge of how long it will take your dog to digest food.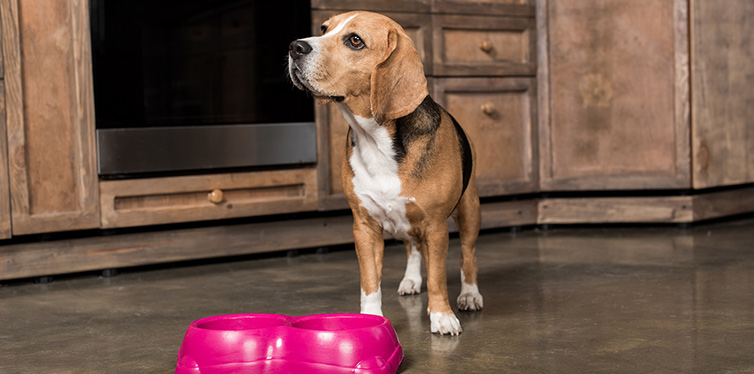 From Top To Tail
Teeth – The construction and design of your dog's teeth are intended to manage with the kind of foods that dogs in the wild would logically have sought out. You need to think wolf. This has resulted in your dog, whatever its shape or size, in having large canine teeth to chew, grip and rip up their food-essentially to break down tough meat and hard bones. The average dogs have about 42 teeth to achieve this grizzly task, in comparison to 32 for us humans.
This is where the digestive process really begins. But it varies substantially from humans. People use our teeth to grind our food and then saliva containing enzymes immediately starts off the process of digestion. This is really different from dogs who do not have these enzymes in their saliva, and you may have noticed that they rarely chew their food. Most dogs swallow their food down quickly to get it straight into the stomach where all the action starts as rapidly as possible.
As your dog swallows the food that you give them, it goes through the gullet. Here exist extremely strong muscles along the whole length of the esophagus which aid food to travel down into the stomach.
This is where the digestive system starts to produce the digestive enzymes and stomach acid which will go on to break food down proteins so that they can be totally absorbed by the body. When food gets down into the stomach, digestion starts. Your dog's stomach comprises of acid which is more than 100 times tougher than that found in humans. The acid is so strong mostly because it was made to soften the bone matter that dogs consume.
As soon as your dog's stomach has broken up the food adequately enough to permit it to enter the following stage of the digestive course, the subsequent gooey fluid passes through to the small intestine. Here the body absorbs the essential nutrients that your dog needs from their food. Dogs have a relatively tiny digestive tract that helps to effortlessly digest animal fat. Food, therefore, spends a longer time in the intestine than for herbivores and the stomach has a higher amount of acid to break down all of these proteins and fat.
Waste food which is not needed by the body passes into the large intestine, which involves a long, muscular tube. Here the last stage of the digestive progression occurs, which permits your dog to remove waste from their body.
Broken-down digested food will continue to stay inside the small intestine for anything up to 48 hours, contingent on the meal size and makeup of the meal. Some foods will pass through a dog's system within a few hours, but more serious food such as bone takes longer. Hopefully, by the time whatever your dog has been fed reaches the large intestine, the majority of the much-needed nutrients have been processed and absorbed.
Excrement is about 70% water, with the rest being made up of on the whole of undigested food. This waste is stored in the rectum and if the whole thing goes to plan, this will happen when you take your loving dog for their big walk. Whatever is left after the small intestine has completed its work, it is then handled in a couple of hours by the large intestine. Consequently, the whole process, from swallowing their food right down to the time waste is excreted, can take from 10 hours right up to 48 hours. A dog will usually have one or two bowel movements each day. However, the length of time between eating and needing to go will hinge on an assortment of factors.
Issues Affecting Digestion In Dogs
Even though the timing of the digestion process usually works as clarified above, there are numerous factors that can change how food is dealt with. The exact amount of time it will take for food to travel through a healthy dog will be dependent upon numerous factors. Mostly this comes down to the type of food your dog eats principally, its superiority and the selection of high-quality ingredients and even the fibre content. Things like exercise also regulate how long it will take for a dog to pass a bowel movement. Some other issues affecting digestion in dogs can be:
A dogs weight
Size of dog
Dog Breed
Health conditions
Amount of water consumed
Existing diseases
Kinds of food being digested
Amount of exercise being taken
There is a difference between dry and wet dog food. Dry dog food sometimes takes ten hours to be digested whereas wet dog food is digested much faster, usually in up to six hours.
When a dog is not in the best of health, if they are either underweight or overweight or where they have a long-term condition, then this means that the digestion process can be changed severely.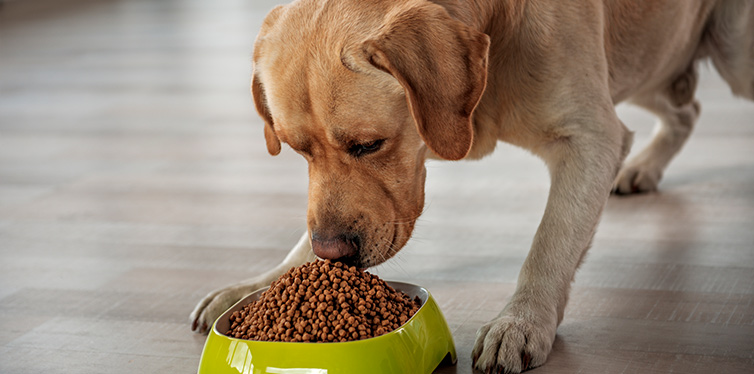 Interesting Facts About Dog Digestion
It takes just ten hours for your dog to totally process their meal with the dog's digestive system having the shortest overall processing time of any other living mammal.
What you put in can come out strangely. Different sorts of foods will lead to immensely different quantities of excrement from your dog, even when equating food like-for-like by size. A dog's digestive system will not like things like wheat that are frequently used in commercial dog food, which then means there is a bigger volume of stools. Grains have almost no nutritional worth for your dog and will be removed from the body as soon as possible.
Dogs will naturally try to find a wide-ranging diet, and they are not just carnivores. They will scavenge for food as well as hunt and eat a mixture of meat and fruit and vegetables.
Dogs can get heartburn. In the same way as us, our actual stomach acids are very comparable between people and dogs. After they have eaten, however, dogs produce much more stomach acid than we do because that is where all the action is taking place. Our comparisons mean that both dogs and people are helped by the same antacids. Nonetheless, before you start offering your dog an antacid medication of your own, speak to your vet and get informed about possible drug side effects. But, them having powerful stomach acid does not mean that allowing your dog to eat potentially contaminated foods is permissible. Your dogs will, just like you, be sensitive to food poisoning. We need to be mindful of not feeding raw meat to our dogs as this will put them at risk of food poisoning just like us.
Our digestive systems are really similar. Dogs have a small intestine which inhabits around 25 percent of the digestive system, similar to other omnivores like us. Typically, food moves through your dog's stomach at slower than your own, but the intestine's food movement is faster. Dog digestion time is eight hours plus for dogs, but in humans, it can be between 20 and 30 hours,
Chewing side to side is impossible. Everyone will have observed that a dog cannot chew from side to side. A dog's jaw will only permit up and down movement as they chew. Humans have a side-to-side motion that means we are better able to grind our food. This difference is obviously to do with our varying diets.
Dogs are able to digest Carbs. Today, dogs are considered omnivores, but. they originally mainly hunted down a carnivorous diet as wolves. However, since becoming domesticated, they have evolved to allow themselves to digest plant-based nutrients. Most regular dogs have no trouble digesting and absorbing carbohydrates. Consequently, there is no advantage to feeding grain-free foods to typical dogs.
Cholesterol will not be important to your dog's health. You may have a doctor who is constantly advising you to be mindful of your cholesterol levels, nonetheless, you will not hear this about your dog at the vets. Cholesterol just does not have an effect on a dog's heart in the same way as a human's heart as their digestive systems are calculated to put up with animal fat much more efficiently.
Dogs do not have issues with colon cancer, therefore the awareness that eating foods high in fibre are good for us will provide very little if any health benefit to your dog. Most vets will suggest that one of the best routes to health is to simply think about keeping your dog in good physical shape and weight. Obesity is related to many dog health problems and is the number one dog digestion heath battle.
Digestive difficulties are comparatively common in dogs. Digestive diseases are encountered on a daily basis in your vet's office. Diarrhea is a very common clinical sign that there is an issue within the digestive system. Abnormal stools might be a primary symptom of a more general disease resulting from problems with the kidney, liver, and elsewhere.
What Your Dog's Waste Tells You About Its Digestion
Much can be said about a dog's digestion through what it excretes. If there happen to be any digestion problems, it can be exposed by investigating a dog's excrement. It helps if you regularly monitor your dog's toilet habits daily to monitor how frequently your dog has a bowel movement and the consistency of it. Generally, with time, you as an owner ought to be able to understand what is normal for your dog. One important thing to remember is to communicate with your vet if you see anything suspicious or out of the ordinary. Even brief incidents of diarrhea or constipation that occur occasionally, particularly in combination with other things such as weight loss or loss of appetite, might be a signpost to a more complex digestive disease process.
When your dog does not receive all the important nutrients it requires, then their health will be at risk. Several signs of inappropriate digestion can be observed:
Constipation with the constant requesting to go outside
Diarrhea
Visible undigested food in excrement
Size of excrement changing- too little or not enough
Not producing any excrement
Unexplained whining
Hiding away and not wanting to be touched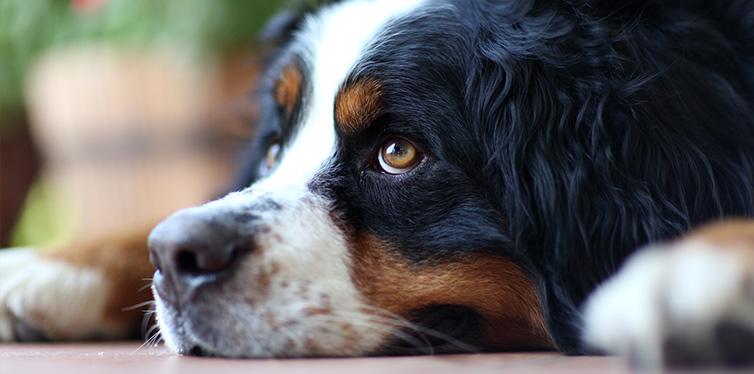 The normal dog digestion time differs between individual breeds. Most of all it is important to keep track of what is best for your own dog. In general, raw, wet and canned food will move through the digestive system faster than dry food; it characteristically takes 6 hours for a dog's digestive system to process a canned food. Then again, it may take up to 10 hours for the same dog to process any dry food that you feed it completely.
In the end, as every dog owner knows, digestive processes can occasionally go a bit erratic. Sporadic diarrhea, infrequent vomiting and extreme gas are all signals that there is something going on with your dog's digestive system. Ask your vet to help you determine what is best for your dog if there are digestive problems.
Sources:
Related Reads
Related Reads