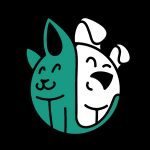 Have you just found out that your pet dog has a bun in the oven? Congratulations.  With all the excitement of having more cute and furry additions to the family, it's vital to remember that now is the best time to start making the necessary preparations for a healthy pregnancy and a successful and safe birth. To be certain that her nutrition and general well-being is well taken care of, it's best to opt for only the necessary and best supplements for pregnant dogs that ensure a healthy trimester. This way, you will be rest assured that the puppies have a rich and balanced nutrition and environment to grow and develop normally. So, if you are after the safest and most suitable supplements for your dog, look no more! We have outlined for you below, the best vitamins for pregnant dogs throughout her pregnancy journey.
Best Supplements for Pregnant Dogs
Revival Animal Health Supplement for Pregnant Dogs
See More Reviews

It is no secret that when it comes to pregnancy and birth, the healthier the momma is, the most likely it is for her to push out healthy puppies. It is totally amazing that in this day and age, we have access to more nutritional food and supplements to ensure just that. Being pregnant is no easy feat, your furry friend may not be able to voice out her feelings but you can easily tell that the hormonal changes are kicking in when she starts to lose appetite or experiences morning sickness. Unlike humans, your canine companion may not start eating extra meals immediately; probably, until the 3rd trimester, her eating routine may relatively remain the same, that is why it is important to start using a supplement on time. The Revival Animal Health Breeders' Edge Oxy Mate Prenatal 30ct is your insurance that your dog will get the appropriate prenatal supplements she needs throughout her pregnancy.
Iron, folic acid and zinc come in a tempting sumptuous meat treat that your dog will hardly be able to say no to. They are 30 pieces in a pack so you can serve half a portion per day to help restore and re-enact her iron and zinc levels while she's still expecting and even after she has given birth. Oxy mate will help increase the production of red blood cells. This is so important because, during pregnancy, you cannot solely rely on iron-fortified foods to boost blood levels, rather, the inclusion of the meat treats to her diet will definitely help generate sufficient blood circulation in her body. Included in the Oxy mate supplements are herbs that actually help to improve the uterine tone; this is important since it prepares her body for delivery and will ultimately ease the stress of delivery.
Key Features:
Meat Treat Fortified With Iron, Folic Acid and Zinc
Generates Proper Development of Red Blood Cells
Added Herbs Help to Ease Labour and Enhance Uterine Tone
Can Be Used for Both Dogs and Cats
Specification:
Brand

Revival Animal Health

Weight

4 ounces
Tomlyn High Calorie Nutritional Supplement for Pregnant Dogs
See More Reviews

If you are looking for the best supplements for pregnant dogs, the Tomlyn High Calorie Nutritional Supplement Puppy Nutri is one of your best bets. The amazing thing about prenatal vitamins for dogs such as this one is the fact that it comes in gel form; it has been formulated with a rich source of vitamins and minerals and combined to make a healthy, extremely tasty and irresistible flavour for your dog. This vitamin really focuses on tackling the days your dog may not feel like eating so much, and if left unhandled she may start drastically losing weight. However, thanks to this nutritious gel, vitamins can easily be applied on her food to make it more appetising and still provide a lot of nutrients to her body; in the course of doing that, she can now comfortably gobble up her food as usual. In some more severe cases, the expectant mother may not want to take anything in at all, this gel can be smeared on the nose and mouth to ensure some of it gets into her system without having to chew or bite anything.
Due to the gels amazing abilities to enhance a healthy appetite, it can be used even after birth for both mama and the puppies to encourage them to eat more and at the same time supply them with the necessary healthy calories and vitamins to maintain a healthy size and weight. These supplements are also perfect for picky eaters; even when your dog is not pregnant but is known to be a food snob, the Tomlyn High calorie supplement is your best bet to getting your pup or dog to eat healthily again.
Key Features:
High Calorie Supplement
Rich in Vitamins and Minerals
Great for Boosting Appetite
Great for Puppies, Cats, kittens and Pregnant Dogs Alike
Specification:
Brand

Tomlyn

Model

6785

Weight

4.8 ounces
Vetri-Science Mega Probiotic Supplement for Pregnant Dogs
See More Reviews

The Vetri-Science Mega Probiotic Dog and Cat Supplement cannot be recommended enough; it is a probiotic formula that contains live cultures that are great for your dog's immune system and general stomach health. A lot of people do not know about probiotics and its many benefits and to be honest, it is not getting the fame it rightly deserves. A lot of stomach irregularities such as diarrhoea, constipation, stomach gas and other stomach problems caused by food sensitivity could easily be avoided with the frequent use of probiotics; this is what makes the vetri-science supplements one of the best prenatal care for dogs.
Probiotics are gut-friendly bacteria that stay in the digestive tract to maintain good gut flora and general body health, however, with increased intake of antibiotics, unhealthy eating and so on, we easily shift the balance of good bacteria in the gut which then allows for digestive problems and stomach upsets. Each capsule of the Vetri-Science supplement contains 5 billion microorganisms with 8 different strains that do not contain dairy – this helps to supply your dog's system with the necessary healthy cultures it needs to fight off bad bacteria and restore a healthy and balanced digestive system.
Key Features:
All natural source of healthy live cultures
Boost Immunity and Overall Health
5 Billion Healthy Microorganisms in One Capsule
Gut Friendly Bacteria Perfect For Dealing with Flatulence, Diarrhoea and the Likes
Specification:
Brand

VetriScience Laboratories

Model

0900714.120

Weight

4 ounces
Zesty Paws Cranberry Bladder Bites Supplement for Pregnant Dogs
See More Reviews

Along the years there have been increased studies and research about the reproductive system of our canine friends before, during and after pregnancy. The more we find out, the better we can take care of them in terms of what they should eat, how regularly they should visit the vet and how we can personally contribute to their general well-being by providing them with a safe, balanced nutrition and prenatal care.
What we do know for a fact is that during pregnancy, your dog may be more susceptible to certain diseases and infections and not all drugs are particularly safe during this period, What's more giving them medicinal remedies such as antibiotics could be harmful to the growing embryos. As much as we cannot avoid incontinence or infections in our dogs, the Zesty Paws Cranberry Bladder Bites were formulated to tackle such health issues naturally and safely; cranberries are known for naturally treating UTIs and other infections to enhance general body health.
Key Features:
Promotes Kidney and Bladder Health
Cran-max concentrate to enhance bladder and urinary health
All Organic Ingredients
Manufactured in FDA registered facilities
Specification:
Brand

Zesty Paws

Weight

12 ounces
Pet Ag Esbilac Supplement for Pregnant Dogs
See More Reviews
A lot of times after a dog gives birth, she is not able to sufficiently feed her pups. As heartbreaking as thinking about this could be, you have to consider all the odds in your canine friends' birth plan, so you are adequately prepared for what happens the days and weeks after birth. The Pet Ag Esbilac Puppy Milk Replacer is a milk supplement for the new addition to your family once they arrive. A lot of times due to exhaustion and other factors, mommas are a bit aggressive or are not able to feed all their pups to their satisfaction, the easiest and most advisable way to keep those pups properly fed is to supplement with the Espilac milk formula which comes in powder form and mimics the taste, nutrients and consistency of breast milk so the pups do not miss out on any meals or nutrients.
The Espilac team was thinking out of the box with this milk supplement, as sometimes, not all pups get to meet their parents, from stray to rescued pups and the likes. With the puppy milk replacer, there is proper provision for every mealtime and you can easily mix the recommended serving size and feed pups who may not have the luxury of sucking directly from their momma.
Key Features:
Fortified with Vitamins and Minerals
Suitable for New-borns
Suitable for Stray, Orphaned or Rejected Puppies
Easily Digestible Formula
Specification:
Brand

Pet Ag

Model

99501

Weight

2 pounds
Grizzly Salmon Oil Supplements for Pregnant Dogs
See More Reviews

The Grizzly Salmon Oil All Natural Dog Food Supplement is a rich food additive gotten from the Alaskan Salmon fish which are packed with really good, natural nutrients; the oil extracted from the salmon has a very balanced combination of healthy fatty acids, natural antioxidants, and vitamins which will not hinder the other vitamins you may be giving your dog already. The oil is packaged in a 16 oz spray bottle and you get 2 of such bottles in one order giving you a total of 32 oz of rich salmon oil goodness for your dog. It provides a daily dose of Omega fatty acids most especially EPA and DHA which are the really healthy kinds of Fatty acids.
Some people give their dogs Omega 3 supplements meant for humans, however, as much as you consider your canine friend a part of the family it's important to draw the line on some of the things you may think is suitable or healthy for them. The Grizzly Salmon Oil supplement has the right sources of fatty acids and is the most suitable source of fatty acids for your dog; it enhances kidney functions, heart functions, cognitive functions and treats skin irritations, infections, allergies and much more. Users who have purchased this supplement have said this oil was great for their dog's coat and skin and even for their stomach issues.
Key Features:
Two 16oz pump bottles
Rich in EPA and DHA
Balanced Blend of Healthy Fatty Acids and Vitamins
Derived from Wild Alaskan Salmon Fish
Specification:
Brand

Grizzly Pet Products

Weight

4 pounds
NaturVet All in One 4 IN 1 Vitamins for Pregnant Dogs
See More Reviews

The NaturVet All-in-one Support Dog Multivitamin Supplement is an all in one special, packed with nutrients to enhance healthy digestion in your dog. It is no secret that pregnancy can come with bloating issues, indigestion and gas among other stomach irregularities, which can become very uncomfortable to bear especially in the 3rd trimester when the weight of the soon to be born pups start telling on the expectant mother. Luckily, Naturvet is enriched with digestive enzymes to help with easy digestion and a healthy digestive tract.
The Omega 3 and 6 in this formula work great for transforming the dull looking coat on her skin to a bright and promising shine. If she has been shedding fur more than usual the fatty acids are sure to gradually and surely reduce the amount of fur she sheds. Additionally, Omega 3 and 6 are great for dog skin when it comes to treating skin allergies.
Key Features:
Veterinarian Formulated Supplement
Wheat Free Soft and Delicious Chews
Omega 6 and 6 Fatty Acids
Manufactured in FDA Compliant Facilities
Specification:
Brand

NaturVet

Model

79903817

Weight

1.2 pounds
Nupri Nutro All Natural Pet Supplement Gold
See More Reviews

The Nupro Nutro All Natural Pet Supplement Gold is an advanced formula put together by a nutritional doctor to generally replace processed food with an all-natural food mix to best serve the health needs of your dog. With the understanding that your canine friend deserves the best pregnant dog care, this blend has been enriched with vitamins, minerals, and enzymes to aid proper digestion, as well as amino acids and Omega 3 fatty acids to help prevent possible joint problems your dog may be facing. It is packed with 16 vitamins, 15 minerals, 23 amino acids, 9 enzymes, and 4 essential fatty acids to form one powerful and revitalising pet supplement that comes in a powder form allowing for easy digestion and absorption in your dog's system.
The major ingredients included in this rich and tasty mix are; desiccated liver, Norwegian kelp, amino acids and enzymes, nutritional yeast cultures, flaxseed, garlic, lecithin, calcium citrate, and lactobacillus Acidophilus. Calcium citrate is the most absorbable form of calcium by the stomach; it provides nutrients for good bone, teeth and nerve development. The lactobacillus Acidophilus content helps to promote the health of the digestive tract thereby boosting general immunity and preventing flatulence and infections. With continued use, this multivitamin will help to sufficiently detoxify your dogs' system and boost her general immunity. This palatable rich mix also comes with desiccated liver and the flavour is rich and so irresistible, serve the prescribed portions and mix in water to form a healthy, fortified, thick and yummy gravy.
Key Features:
All Natural Dog Supplement
Packed with vitamins, minerals, enzymes, amino acids and omega 3 fatty acids
Comes in a non-concentrated powder form for easy digestion assimilation
Premium Quality Health food ingredients
Specification:
Brand

Nupro

Model

7410

Weight

1.4 pounds
Pet MD Canine Tabs Plus Advanced Prenatal Vitamins for Dogs
See More Reviews

Are you after a more advanced dietary supplement suitable for dogs of all ages? Trust the  Pet MD- Canine Tabs Plus 365 Count Advanced Multivitamins for Dogs. Its dietary functions are safe and suitable enough for your pregnant friend, for days when it seems she is losing energy or feeling really tired, this will help boost her energy and promote her general health. It is a great supplement because it can be used throughout and after delivery to revitalise her strength. And later on when the pups have started walking around, this will be a great start on supplement to provide them with the extra boost they need while improving their general health simultaneously.
A bottle of Pet MD contains 365 chewable tablets that can be used everyday according to the specified dose. Offer it to your dog whole to chew on or break it into a more soluble or powdery texture that can be mixed into her food and watch how she devours this liver flavoured treat.
Key Features:
365 Tasty Daily Dose Tablets
Rich Source of Protein
Lab Tested to Ensure Quality and Safety
Manufactured in Federally Regulated Facilities
Specification:
Brand

Pet MD

Weight

1.2 pounds
Institute of Pet Nutritional Vita Health Adult Multivitamins
See More Reviews

The Institute of Pet Nutritional Vita Health Adult Multivitamins is a veterinarian formulated supplement that provides a rich dose of the necessary minerals and vitamins needed to enhance a healthy skin, coat, and nails in dogs. They come in a chewable tablet form ready for your dog to chew as prescribed resulting in the revitalisation of her body. This happens by boosting her overall immunity, increasing her energy levels and improving her digestive functions.
The tablets are soft and easy to chew, so even when she doesn't feel like sitting down for a whole meal, she will surely enjoy a quick-booster tasty treat. They can be given orally to your dog to chew, or preferably dissolved in water and additionally crushed into food to encourage eating.
Key Features:
Providesa full dose of vital vitamins and minerals
Fortifies Immune system
Improves Digestive Functions and Health
Tasty Chewable Tablets
Specification:
Brand

The Institute of Pet Nutrition

Weight

7.2 ounces
Supplements For Pregnant Dogs Buyers Guide
Pregnant and nursing dogs' need all the special care they can get throughout their pregnancy journey and due to the irregularities and symptoms pregnancy can bring on, it is important to pick out the right supplements to ensure they have a smooth and safe pregnancy and delivery. There are some important factors to look at when picking out the best prenatal dog supplements for your pregnant dog, here are some of them.
 Nutritional Requirements for a Pregnant Dog
When you suspect that your dog is pregnant, it is best to confirm this information from her Vet so you are a 100% sure before purchasing any supplements or altering her dietary needs. This is because there are some basic and very important nutrients a pregnant dog needs once she is confirmed pregnant;
Her folic acid and iron intake have to increase to ensure there is sufficient production of red blood cells and adequate circulation of blood in her system, she will also need an extra amount of vitamins and minerals to ensure that both mum and the pups remain healthy throughout the pregnancy.
Omega 3 and 6 fatty acids
A lot of people may not know this but Omega 3 fatty acids are great for enhancing immune health and to produce healthy puppies, your canine friend has to be healthy herself. A rich supplement in Omega 3 and 6 fatty acids will help achieve this and also contribute to proper fetal brain, nerve and sight development.
It is also important to increase the amount of calories she is eating because she needs all the energy she can get to stay active and for the proper development of her puppies, and more food that contains protein to nourish her and the growing pups.

Ingredients to Avoid Feeding Your Pregnant Dog
Within the first few weeks your dog is pregnant, her meal portions may not change at all, in fact, they do not need to change at all during those first weeks except if she is demanding for more. It is very important not to overfeed your dog so she does not put on excessive weight and feel too heavy or tired to stay active. Exercise is also an important factor during pregnancy and bloating her will mean less activity. Also, you do not need to go overboard with the meal portions so it is best to focus on feeding her foods that will digest easily. Feeding her foods that are hard to digest will mean her body may not get the best nutrients out of the food. Here are some ingredient to avoid;
Although calcium is very important for the bones and marrow when it comes to dog pregnancy, it is highly advisable to skip the calcium supplements except the Vet advises otherwise. Feeding too much calcium may end up being more detrimental for her health as it may prevent the body from naturally producing calcium resulting in hypocalcaemia also known as eclampsia.
During the final trimester it is also advisable to reduce bony meals, and instead, give more fleshy or wet meals that are easily digestible and soft on the stomach. This is because you want to reduce the amount of calcium your dog is taking in the final trimester and up until birth to ensure there will be no pregnancy issues until your expecting dog finally delivers her adorable puppies.
Benefits of Supplements in Dog Pregnancy
There have been many disputes on whether or not to supplement during your dogs' pregnancy, however, some dogs have more basic nutrients than others, and your dog is at an advantage if she takes an appropriate amount of prenatal vitamins before and after birth to restore her energy and vitamin levels.
During pregnancy, it is very common for dogs to start picking what they eat or losing appetite generally, so it would be unwise to depend solely on a rich food based diet only. If they are not eating as much as they should, the basic solution would be to supplement with additives rich in iron, folate, protein, vitamins, and minerals and also pack a good amount of calories to ensure a balanced nutrition.
In many cases, your dog may become ill or suffer from infections or poor kidney functions, antibiotics are not best for expecting mothers so the best treatment and relief you can offer is a supplement that provides a rich blend of Omega 3 acids gotten from fish like salmon or a probiotic formula to tackle infections, inflammations, unhealthy coat and skin, kidney and bladder issue and stomach problems in general.

Best Supplements For Pregnant Dogs FAQ
Q: Do Pregnant Dogs Need More Food?
A: During the first and second trimester, it is not so important to increase food portions if your dog is not demanding for more to avoid excess weight gain. However, it is advisable to encourage more portions during the final trimester to positive growth and a balanced nutrition in both mother and pups.
Q: Should Pregnant Dogs Exercise?
A: Yes, it is very important for pregnant dogs to stay active and exercise throughout pregnancy to encourage muscle tone, keep her healthy and prepare her for childbirth. However, walks are the best form of exercise for the expectant mother and they should be kept short and paced.
Q: How Much Supplements Should I Give to my Pregnant Dog?
A: You do not need to overload your pregnant dog with supplements. Find a supplement that suits her condition and follow the prescribed dosage.
Our Top Pick
Our Top Pick is the Breeders Edge Oxy Mate Prenatal supplement which is a favourite among Pet moms and serves as a complete dietary supplement for pregnant dogs, rich in Iron, folate and zinc ensuring both mother and pups remain healthy throughout the pregnancy journey and beyond.
Sources:
What are Probiotics? - Webmd
Pregnant Dog Symptoms - Webmd
Related Reads
Related Reads