The Best Flea Treatment for Dogs in 2022
Last Updated: January 4, 2022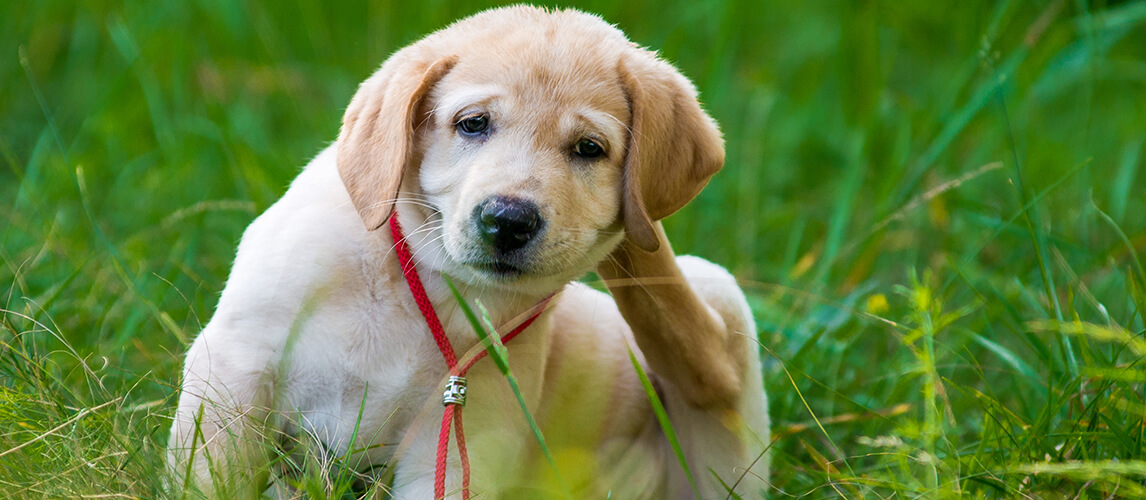 PetSide may earn a small commission from affiliate links in this article.
Learn more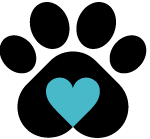 By Petside
Published 14:16 pm
Fleas. Even the word itself makes you shudder. These good-for-nothing parasites don't seem to exist for any particularly good reason other than to make our lives and those of our furry friends a living hell. Any seasoned pet-owner is unfortunately all too aware of the inconvenience of fleas. As well as making our beloved dog's lives miserable by producing painful and itchy bites, it almost seems impossible at times to treat our dogs and completely exterminate fleas from our living quarters.
Tired of splashing the cash on treatment after treatment only for the flea's reign of terror to continue in your home? Or have you had enough of dragging your pup against their will to the vet's where it seems like the price you're paying for the check-up and medicine is equivalent to the price of flea and tick treatment for ten dogs? Luckily, we've done our research and compiled together the top ten best flea treatments for dogs out there so that your pupper will be protected against these nasty-parasites for good.
The Best Flea Treatment for Dogs
Best Flea Treatment for Dogs Buying Guide & FAQ
What to Look for in Flea Treatments for Dogs
It can be incredibly overwhelming when faced with the numerous flea treatments available, out of which only some are effective in making your dog and home flea-free. Here is a list of key questions to ask yourself before making your final decision.
How many parasites will this product protect my dog from?
Although it's pretty disgusting to contemplate, there are hundreds of different breeds of parasites about, eager to become an unwelcome visitor on your pet. These range from your average flea to dangerous species such as the American dog and brown dog tick which are able to cause all kinds of dangerous diseases. Therefore, search for products that cover a broad spectrum of parasites. If you want to be even more careful, call up your local vet to find out which of these parasites are most prevalent in your local area.
How much time and patience are my dog and I willing to invest in different kinds of flea treatment?
Before opting for certain types of time-consuming flea treatment, it's important to consider your lifestyle. Many people don't have the time to invest in short-term, oral medications and instead believe that treatments such as collars work better for them. Also, think about how your dog will take to your chosen medicine. If your dog is a wriggler and won't stay still during topical application, maybe a collar or oral medication is the best way to go.
What is the overall purpose of this product?
There's an astounding number of flea treatments available out there on the market, and each product doesn't have the same purpose. For example, some products repel fleas and ticks; others eradicate larvae and forms of parasite that are still developing; and alternative treatments only kill of adult parasites. To this end, we recommend reading the label over and over again to ensure that you've selected a product ideal for your specific situation. If you want your dog to have full coverage against fleas and ticks, there are even some treatments out there that will protect against all three purposes.
You may also like our guide on Dog Flea Combs.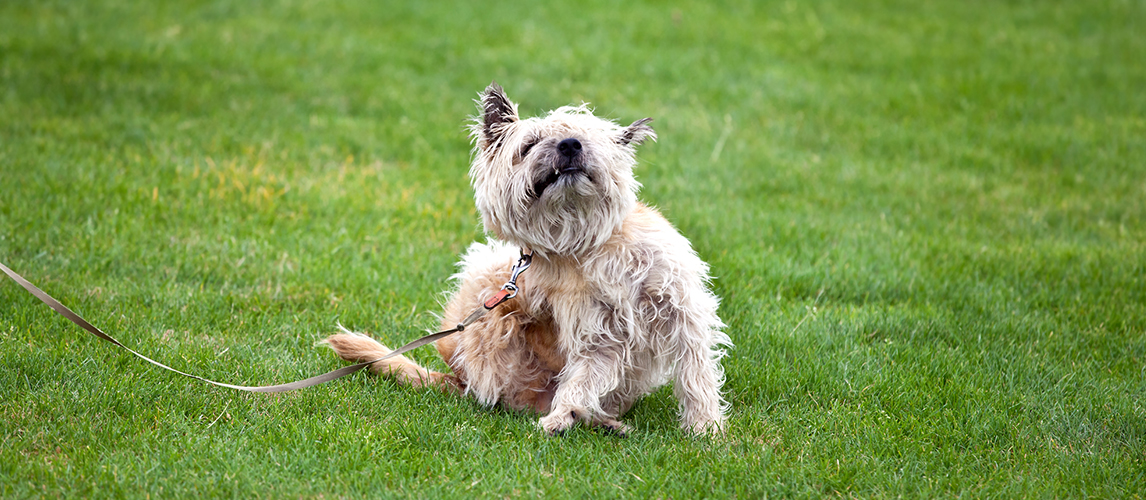 Why Does My Dog Need Flea Treatment
Seriously, don't wait for a flea problem to manifest before searching for a solution. Instead, use products all year round to protect your dog from harm's way. Prevention is key and to prove this, we've compiled together a list of compelling reasons to use flea-products on your four-legged friend all year round.
Ok, so this point may already be obvious. But we want to re-iterate it again for the folks up the back. Fleas can cause all sorts of horrific diseases in your dog like tapeworms – which are initially inside the flea and subsequently grow inside your dog. In younger animals, a severe flea infestation can cause anemia as the feeding of the fleas can reduce their red bloods cells.
They aren't only an issue in the spring and summer
We hate to break it to you, but the delusion that fleas are only prevalent in spring and summer to then become magically extinct in the winter is only wishful thinking. These nasty bloodsuckers lie in wait throughout the winter so they can thrive during warmer environments. And they're favorite place to wait out the winter is in the comfort of your cozy home.
Prevent a flea infestation from occurring in your home
Let's debunk another common myth that fleas only exist in dirty homes. If a dog isn't treated for fleas correctly then even the most immaculate of homes can become infested. And let it be known that if this happens, it's a nightmare to regulate and will usually take a minimum of three months to sort out. Therefore, best not to play the game of chance and protect your dog and your home before they contract fleas.
Take a look at our article on Essential Oils for Fleas on Dogs.
Types of Flea Treatments for Dogs
Luckily, there's a product for everyone when treating your dog against fleas. Here is a list of our favorites.
Similar to standard pet shampoos, flea shampoos are designed to clean your dog's skin and coat, plus kill and/or repel fleas and ticks. Typically, they contain essential oils known to repel pests, or actual insecticides.
This liquid medication is what's typically used to cure dogs of their flea problem. By applying this formula to an area out of the way of any typical self-cleaning, these ingredients will be absorbed into your dog's skin over a period of time.
With the long life-span that flea collars usually offer, they're often considered to be the best method of protection. However, it can often be a hit or miss with such flea treatment, as many of them only protect an extremely small part of your dog from infection (usually around the neck).
Many dog-owners recommend the variety of multi-functional sprays available which they consider to be less harmful towards the overall health of their pupper. Yet it's important to be aware of where and when you can spray them; some sprays are only able to be used outside and can mark furniture, while others are safe to use all throughout the home.
Check out our review of the Best Flea Carpet Powders & Sprays.
Flea Control Tips
You've tried every flea prevention on the planet, you've scrubbed your house from top to bottom, and still your dog has fleas. What are you doing wrong? Follow these top tips to ensure that fleas will stay out your home forever.
Vacuum, Vacumm, and Vacumm some more
Fleas tend to make themselves cozy in the little nooks and crannies around your house. Vacuum everywhere (including behind the furniture) as well as removing the vacuum bags straight afterwards. After treating your home with detergent flea removal detergent, vacuum again to ensure that all organs of fleas and food sources are gone.
Read here our guides on the Best Pet Vacuums and Best Dyson Pet Vacuums.
Using specific brushes geared towards removing fleas from your home should capture many of these annoying parasites, including dormant fleas.
Disinfect your dog's environment
Does your dog have a favorite bed which they automatically collapse into after a long walk or a playdate with their buddy? Flea eggs can remain dormant in your pet's environment for long bouts of time. Wash all their favorite spots and bedding thoroughly so these pesky eggs can be eliminated.
Create your very own flea trap
Like humans, fleas thrive in cozy temperatures and consequently are attracted to warmth. This is why placing a dish of soapy water near sleeping areas can become very effective in catching adult fleas who are operating without a host.
The Difference Between an Allergy and Regular Flea Bites
If you're often asking yourself why your dog is scratching, chances are they've either succumbed to an allergy or flea bites. There are two main types of dermatitis – this term referring to the inflammation of the skin – which are allergic and parasitic. Allergic dermatitis is triggered by seasonal, non-seasonal and food allergies while parasitic dermatitis is affiliated with insect bites.
Before you jump into a panic, it's important to ask yourself some key questions in order to differentiate between the two before deciding upon your next move.
Where is my dog scratching?
Fleas often throng together around a dog's head, neck, tail base, and perineum while dogs who fall victim to allergies are most commonly affected around the armpits, ears, feet, groin, legs, muzzle and eyes.
Have they eaten anything unusual in the last few days?
If your dog has been fed anything which differs from their normal diet, notably proteins and grains, chances are they could just be taking an allergic reaction to the food and not be bugged down with fleas. Common food allergies are triggered by chicken and even beef.
Our Top Pick
Finding it difficult to choose between all the reputable flea treatments recommended above? Out of all the products, we would simply have to opt for Bayer's Seresto Flea and Tick Collar for Dogs. There's no need to worry about sourcing other reliable flea treatments from elsewhere, as Bayer's collar will protect your pet for up to eight months against fleas and ticks. For the average working family this is ideal, as unlike pills and certain topicals, there's no need to do anything else for this period of time. This design is non-greasy and odorless and makes for a happy home as well as a happy dog. Bayer are well aware of the fear of 'ugliness' associated with these kinds of collars and have designed their anti-flea collar so that standard leash collars can be worn alongside it. And being veterinarian recommended, you know that your investment won't bring harm to your four-legged friend in any way. For these reasons, invest in Bayer's today to give your dog the quality, flea-free life they deserve.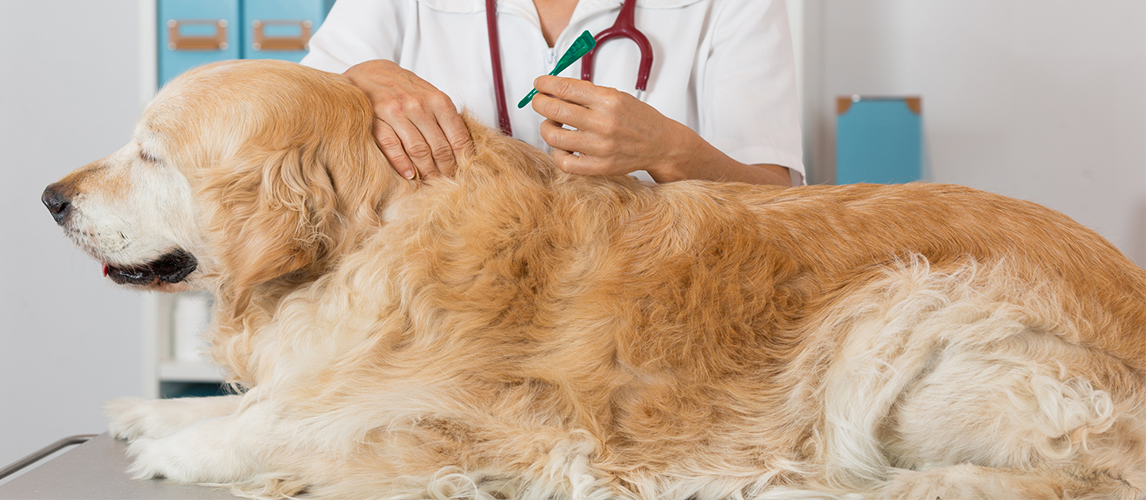 FAQ
Q:

Do they work?

A:

Whether a flea and tick remedy will work depends on two factors: the active ingredients the treatment contains, and the severity of the infestation your dog suffers from. For instance, natural flea solutions such as those containing essential oils known to repel pests, are perfectly fine for pups struggling with milder flea problems. However, more powerful active ingredients such as imidacloprid, flumethrin or pyriproxyfen may be required for more severe infestations. All products featured on our top list do work as they contain effective anti-flea ingredients, be it natural oils or insecticides.
Q:

How long do you have to wait to wash a dog after flea treatment?

A:

Unfortunately a lot of flea treatments – although effective – can stink to high heaven. However, although it's more than tempting to get rid of the smell and throw your dog in the tub the first chance you've got, it's best to wait it out.

Don't become confused with flea treatments labelling of 'Waterproof' – many customers consider this to mean straight after application and often bathe their dog. Allow the topical time to settle into your dog's skin before washing them or their protection will wear off sooner than you want it to. As a general rule of thumb, wait at least 48 hours before washing your four-legged friend.

One common error even seasoned dog-owners make is believing that the 48-hour rule only applies to topical medication. Unfortunately, there's no getting around the washing ban rule as it still applies – most collars will require the two-day headway to get their flea prevention going. If anything, it's a nice excuse to relax and not wash your dog for a while!
Q:

How long can a flea survive without a host?

A:

Finally, some good news. Although it may seem like fleas are impossible to kill off, without a host to steal nutrients from they'll be dead within four short days. This is due to a multitude of reasons, such as malnourishment, blood dependency, and starvation. Although it may seem a little cruel to want animals to die, we've not encountered anybody who really cares all that much about these nasty blood-sucking parasites.
Q:

How long does it take for fleas to die after flea treatment?

A:

How long it takes for fleas to die really depends on your chosen flea treatment. It's a fine line between how quickly you want fleas destroyed and the long-lasting effectiveness of the treatment, so tread carefully!

Topical Treatments

Usually, topical treatments will start working within 12 hours and kill all stages of fleas (both adults and larvae).

Flea and Tick Collars

These handy accessories will begin to kill off fleas within the first 24 hours.

Daily Chewable Treatments for Infestation

If you're looking for something which works a little quicker than your average remedy, daily chewable treats are by far the fastest. They'll start to kill off fleas primarily within one hour of treatment. It's always nice to see immediate results but remember, these products will wear off in a hurry!
Q:

How long does it take flea treatment to wear off?

A:

Although some flea treatments may start working quicker than others, many wear off just as fast. Here's a list of common treatments which last the longest:

Topical Treatments

Although some may consider topical treatments to be smelly and inconvenient, these spot-on chemicals within the treatment will be deposited into the sweat glands of the skin and released for several weeks at a time.

Collars

Just like topical treatments, flea collars use concentrated chemicals – which are dispersed all over your dog's body – and will subsequently last up to several months. One product reviewed in our buying guide, Bayer's Seresto Flea and Tick Collar for Dogs, offers up to eight continuous months of protection.

Oral Medications

It really depends on the different active chemical used. Some oral medications will last a few days whereas others will last a month. Nitenpyram is an example of an insecticide prevalent within oral medication and daily chewables, which doesn't have a continuous long-term effect and shouldn't be relied upon for uninterrupted flea control.