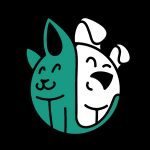 It could be tempting to think its okay to use regular shampoo on your loyal fuzzy friend, however, continued use of your own shampoo on your pet could actually be a bit too harsh for their skin. The downside to just winging it and not paying attention to the type of products you use for your dog is that, with all that fluff and hair, you would probably not notice on time that their skin is becoming irritated. Human shampoo has been known to be quite acidic for their skin, so again, it is not your best bet. There are quite a few more preferable shampoos your dog would most likely agree with. Here are some of the best dog shampoos on the market.
The Best Dog Shampoo
Paws and Pals All-Natural Pet Wash Shampoo
See More Reviews

Every pet owner wants the best for their pet, and yours has probably become a part of the family and therefore deserve the best of the best. It's quite discomforting to watch a part of your family scratch and moan in discomfort while the solution is practically a few clicks away. Discomfort could be caused by dry and irritated skin from all that doggy play. Not to mention the not so pleasant smells that result from all the running and drooling and bone hunting? It's time to step in and give their scruff a good wash.
Paws and pals is the best natural dog shampoo cause it's formulated uniquely for such purposes and as such, the Paws and Pals 100% All-Natural Pet Wash Shampoo offers an exceptional mix of all natural oils and plant extracts. Its oatmeal formula aids in swiftly relieving irritated skin while mildly cleansing your feline friend's fur. Do not be surprised when you notice that after a few washes your pup or doggy's allergies are nowhere to be found. These formulas unique blend also contains shea butter and rosemary extracts, the shea gently heals skin irritations and softens their fur and acts as a great moisturiser keeping their skin smooth, hydrant and healthy. Rosemary on the other hand, if used inappropriately, can be a bit agitating to your bundle of fluffy goodness, that's why paws and pals has the perfect blend to take care of any unrecognised bacterial problems or any minor cuts or scabs your little adventurer could have picked up on his many escapades.
Key Features:
All natural ingredients
Antibacterial
Antifungal
Soapless
Specification:
Brand

Paws and Pals

Model

PTSH-01-16

Weight

15.8 ounces
Pro Pet Works Oatmeal Shampoo and Conditioner Combo
See More Reviews

Let's talk about multi-tasking, as a pet owner you understand the need to simultaneously get things done. So, when you get the option of both a shampoo and conditioner for your beautiful pet, you know it's a great deal. You are not only saving on getting two separate bottles that will  pamper your dogs skin more frequently than usual, but you also have access to a sure and trusted blend of organic ingredients in one bottle. The Pro Pet Works Ultimate Oatmeal Pet Wash Shampoo and Conditioner Combo was made especially for our fluffy friends with more sensitive skin and is perfect for that mild yet effective wash you have been dreaming of giving yours.
Is your pet battling with allergies and irritated skin? this almond and aloe blend is sure to bring fast and reliable relief to it. Aloe vera is known to effectively penetrate the skin compared to other oils aiding more sustainable hydration, relief from lingering irritations and a great natural way to heal cracked paws. The brilliant addition of almond oil ensures an intensive and relief from irritated skin, it is equally very effective on dry and flaky skin and acts as a deep moisturiser for your pet's skin. If you and your pup/dog take a lot of nice and healthy long walks around the yard or neighbourhood, then this is perfect for your dog. Almond oil is known to have natural vitamin E, this means even though your pet's skin has been somewhat affected as a result of Mr. Suns pretty rays, the almond oil will help in deep repairing the affected areas and also shield your dog's skin from further damage.
Key Features:
All natural ingredients
Added aloe vera for antibacterial and antifungal effects
Alcohol free
Sulphate free
Specification:
Brand

Pro Pet Works

Model

k3710

Weight

1 pounds
See More Reviews

If your canine friend is really fluffy and jumpy then you would love the Wahl Four in One Dog Shampoo and Conditioner. This wonderful wash mix was combined to clean, condition, detangle and moisturise. Talk about an all in one! It contains a refreshing lavender and chamomile blend to gently clean and hydrate your dog. The best thing about it is you don't need a handful to get your bubble work going, it's quite thick so a little amount is needed, this means it would last much longer before you have to order another one.
When talking about calming agents the first essential oil that comes up is lavender oil, its soothing and calming effect is incomparable and that is why you will want your uneasy puppy or dog to use this. Apart from its calming effect, lavender also helps relieve allergies and incessant itching.Combined with Chamomile to take care of irritated skin and swelling, this wash is the best shampoo for dogs with skin irritations. Its moisturising effect helps to comb through that silky soft hair, tangle free making it easier to groom your dog. Wahls dog wash formula is plant based so be assured that it is all natural and safe for your dog's precious and sensitive skin. It is paraben and alcohol-free.
Key Features:
All natural ingredients
Contains lavender for a calmer skin
Alcohol-free
Paraben-free
Specification:
Brand

Wahl

Model

820000A

Weight

1.6 pounds
Veterinary Formula Clinical Care Dog Shampoo
See More Reviews

One of the ways to keep your pet buddy happy and gorgeous is by using wash formulas that best suit their sensitive skin, needs, and lifestyle. The Veterinary Formula Clinical Care Do Shampoo formula can be used on pups from 12 weeks old, making it a reliable choice for your new growing friend. It is advisable to use this formula at most three times a week for best results, and once that glowing vitality returns to their skin, you can reduce the usage of this wash.
This medicated blend contains salicylic acid which helps to reduce the excess oil produced by your dog's skin. And though oil production may sound good, if it is excessive, it causes your dog's skin to get scaly, unnecessarily greasy and flaky. So, if you've noticed your dog scratching a lot, losing hair more rapidly than usual or any hot spots or unpleasant odours, it is high time you end their discomfort.
Key Features:
All natural ingredients
Contains salicylic acid for reduction of excess oil
PH balanced
Paraben-free
Specification:
Brand

Veterinary Formula Clinical Care

Model

1.2 pounds

Weight

FG01315
Dechra Miconahex Triz Pet Shampoo
See More Reviews

The Dechra Miconahex + Triz Pet Shampoo effective Therapy offers an amazing mix of active ingredients that make it the best antifungal dog shampoo;  its inclusive addition of lavender offers a fantastic gentle skin treatment making it the best dog shampoo for itchy skin. It will not only help to heal your dog's' skin faster but help to soothe the skin from any aches or itches to provide a calming after effect use. The lactic acid serves as a very powerful component for smoothing the skin, so if you're looking for something to intensely repair and smooth your dogs' skin after a nasty, discomforting infection or agitation, this is one of your best bets.
One of the saddest sights is seeing that your pup or dog has a cracked paw, it is not only painful but discomforting; well the good news is the ceramides contained in this double action formula deeply moisturises and repairs cracked or damaged skin, this includes your dog's' precious paws.  The inclusion of lemongrass oil makes it so easy to prevent future attacks from insects such as fleas and ticks, the smell would easily repel insects meaning less itching for your feline friend. With this ingenious blend of ingredients, the formula will keep working its magic even moments after your given your do a good, well needed and deserved luxury and therapeutic bath.
Key Features:
All natural ingredients
Contains ceramides for moisture
Antifungal
Includes lemongrass for prevention from fleas
Specification:
Brand

Dechra

Model

16MHTW

Weight

1.2 pounds
Furminator Deshedding Dog Shampoo
See More Reviews

The Furminator Deshedding Ultra-premium Dog Shampoo solution was formulated with you and your pet in mind. We can agree that hair shedding can be a bit of a nuisance. Finding stray hairs on the couch, floor or maybe in your food! It's a mood changer. Furminator deshedder helps to radically reduce the amount of hair your dog sheds randomly by nurturing healthy and hydrant skin and fur. During occasional baths, the deshedder gently but surely removes loose hairs, making it easier for you to comb through the fur and simultaneously comb out loose strands that were most likely to shed in wrong places. You can then discard them easily and neatly, leaving your dog with a fine, smooth and shiny finish.
The omega 3 and 6 fatty acids in this formula helps to improve fur texture, prevent allergies and inflammations and magically helps to repair and heal dry, brittle and itchy skin. The calendula extract, aka the magic salve, is the kryptonite to bacterial and fungal skin infections or skin abrasions. Its quick healing properties are well known and therefore make the Furminator one of the outstanding antifungal dog shampoos. What the papaya leaves bring to the table are harmoniously interesting, a bright and healthy-looking feel and look.
In addition to gently pulling out loose hairs when you are combing or brushing the fur during bath times, continued and constant use will actually reduce hair loss and improve strand quality over time. This shampoo is best used with other supporting deshedding tools to make grooming your dog hassle-free, quick and very effective. This shampoo is paraben-free and dye free so you do not have to worry about skin agitation due to harsh chemicals.
Key Features:
All natural ingredients
Contains Omega 3 and 6 fatty acids for prevention from inflammations
Antifungal
Paraben and dye free
Specification:
Brand

Furminator

Model

285307

Weight

1.2 pounds
Moosh Natural Dog Shampoo
See More Reviews

Let's admit it, our pups and dogs do a lot, from being our friendly companions who we constantly vent to and take nice long walks with, or playing around the yard, whatever role you dog takes on they deserve a nice cleansing and relaxing bath regularly that would rejuvenate them and have them feeling fresh and clean. The gentle all-natural formula of the Moosh Natural Dog Anti Bacterial, Antifungal, Anti-itch Shampoo works as an effective antibacterial and antifungal shampoo among other applaudable properties. Neem oil contains Vitamin E, it will shield your dog's' skin from any damages incurred from being out in the sun frequently. It is also a great moisturiser and at the same time helps fight fungal infections. Have you noticed any dry cracks on your dog's' nose while cosying up? argan oil is fantastic at rejuvenating cracked and dry skin while softening the coat leaving it with a long-lasting shine. 
Moosh shampoo has an added ingredient you may not have seen in other shampoo formulas, which is bentonite clay. It is a great cleanser and amazing for general detoxification. You know how shea butter does wonders for our skin and hair? It works the same wonders for dogs too, it is amazing for their delicate skin and fur, smoothing, soothing and moisturising it on the go. Its healing properties are already well known so it's great for treating scabs, wounds, aches, bites, and irritations. Now the aloe vera extract is a brilliant addition considering it's such a pure and natural yet rich gel for your dogs irritated skin, it is antibacterial and antifungal properties bring great relief from itchy and dry skin or other skin related issues such as eczema or inflammations.
Key Features:
All natural ingredients
Hypoallergenic
Antifungal
Sulphate-free
Specification:
Brand

Fieldworks Supply Company

Weight

13.4 ounces
Arava- Dead Sea Pet Spa Dog Shampoo
See More Reviews

Some shampoo companies have stuck to producing strictly all natural ingredient formulas, and this is an amazing new wave since your dog's skin is at least 3 layers less thick than humans. So chemical based shampoos may end up damaging their skin in the long run, that is why 100% all natural shampoos are the best option for your dog. Now he or she is part of the family she might as well start feeling like one. The Arava- Dead Sea Pet Spa a Natural Medicated Dog Shampoo combines 28 active ingredients to make this outstanding natural medicated shampoo to help fight dog skin infections while leaving a fragrant, smooth and silky finish.
You may want to use this product if your dog is affected by one or more of these; hot spots, ringworms, dandruff, abrasions, and other skin infections. Arava set itself apart by including dead sea minerals in this divine mix, dead sea salts and natural minerals are exceptionally known for removing toxins, healing pains and discomfort, soothing itches and clearing out dandruff and dry patches. The addition of chamomile is genius because of its potent abilities to reduce inflammation, ease itchy and irritated skin and also effectively deal with skin infections
Key Features:
All natural ingredients
Contains Vitamin C
Medicated with natural ingredients
Non-toxic and chemical free
Specification:
Brand

Arava – Dead Sea Pet Spa

Weight

15.2 ounces
See More Reviews

A lot of us have already started our dogs on synthetic shampoos with chemicals that are not great for their skin; unfortunately, we don't realise how much damage those shampoos could do to their skin. If you have reached that point where you feel like taking back all the months of toxic ingredients on your dog's skin, this could be your chance. It may take a couple of washes, but with the 4 legger certified Organic Dog Shampoo blend, your dog is sure to transition from toxic, damaged and sore skin to a healthy, natural and smooth, shiny skin and fur.
Olive oil and coconut oil are outstanding moisturisers which help nurture the skin back to that soft, smooth and shiny look and feel. They both work as good cleansers and have potent and natural antibacterial properties, gently fighting skin conditions like eczema. These active ingredients are also amazing at protecting and shielding the skin from being damaged by harsh Sun rays and are equally very good for keeping the fur healthy and properly moisturised
Key Features:
All natural ingredients
Hypoallergenic
Has antifungal properties
Non-toxic and chemical free
Specification:
Brand

4-Legger

Model

FBA_DS-1227

Weight

1.2 pounds
Natures Miracle Supreme Odour Control Dog Shampoo
See More Reviews

This next natural 4 in one formula has been put together to ensure that as a pet parent/owner, you can easily get rid of any foul smell your doggy has been nursing and even foul smells around the house. This shampoo can be used to simultaneously rid your dog of any foul odours and also freshen up your house by eliminating the bad smells left behind by any mess you pup or dog could have made. The Nature's Miracle Supreme Odour Control Natural Oatmeal Shampoo and Conditioner uses a number of natural ingredients to deodorise your pet and your surroundings for a good period of time while still deeply cleansing, hydrating and moisturising your pets' skin.
The colloidal oatmeal is a brilliant addition to this formula as it aids in deeply moisturising your dogs' skin and fur while relieving skin irritations such as itches, scaly skin, and dry skin. If you've been thinking of giving your loyal chap a good pedicure this is probably your chance. To achieve that clean feel and fresh scent, honey sage was added to this formula to create that long lasting fresh and sweet fragrance for your dog and home. The natural cocoa surfactant will duly ensure every odour, strong or mild is perfectly neutralised leaving your pet not only looking good but smelling amazing too, making this the best smelling dog shampoo.
Key Features:
All natural ingredients
Contains colloidal oatmeal for extra moisture
Honey and sage fragrance
Non-toxic and chemical free
Specification:
Brand

Nature's Miracle

Model

NM-6095

Weight

2.9 pounds
Best Dog Shampoo Buying Guide & FAQ
We are quickly moving into an age where we appreciate natural products over chemical based products. Over the years we have unknowingly damaged our dogs' skin by using chemical based washes which are not just unhealthy for your dogs skin but also for the ecosystem. Through research, we can see that our pets' skin are at least 2-3 layers thinner than human skin so it is very easy for chemical based products to cause skin irritations, allergies, and the likes after continued use.

Things To Look Out For In a Good Dog Shampoo
The first thing you should look at when picking out your pets' shampoo is the ingredients, it is best to ensure that the product you will be using on the pet you may now consider part of your family is natural or organic. Natural ingredients will not be harsh on your feline friends' skin and pack a lot of natural cleansing, moisturising, hydrating and soothing properties. The best ingredients to look out for are;
Coconut oil - this is a great moisturiser for both the skin and coat. It also has very potent antibacterial and antifungal properties to help fight skin infections. When added to a shampoo or conditioner it adds a great conditioning component, especially for the fur.
Olive oil - this also works great as an antifungal agent, it's great for adding moisture and long-lasting shine to both fur and skin
Honey - this acts as a natural disinfectant and also has antioxidant and antibacterial properties. It reduces itching and battles flea problems. It is also a great and gentle soother.
Jojoba oil - this is known as a detox, great for soothing itchy and irritated skin and is a great moisturiser
Shea butter - this gently heals skin irritations and softens and moisturises the skin and fur
Aloe vera extract - this prevents infections from recurring heals cracked pores and is well known for its deep penetrative properties giving the skin a long-lasting freshness and smooth, healthy feel.
Choroidal oatmeal - this gently soothes dry and itchy skin and effectively deals with allergies, it is also a great deep cleanser for the skin and fur.
Other ingredients you can look out for are chamomile, rosemary, lemongrass calendula just to mention a few. All these potent ingredients are great as antibacterial, antifungal, antioxidant and soothing agents, when checking the ingredients in your shampoo, at least two or more of these ingredients should be part of the formula among other oils, minerals, and plant extracts.
The next thing you may want to consider is how many functions it covers, a lot of dog shampoos are medicated, and their formula is mostly made up of components to tackle skin irritations, inflammations, and infections. However, they should also contain active ingredients that will moisturise, hydrate, freshen, soothe, smoothen fur and probably eliminate odours.
The next and very important aspect to think of when choosing a shampoo for your dog is what possible symptoms or skin irritations/allergies your dog may have. There are a range of shampoos for normal, dry, itchy or infected skin. If your dog has evident skin irritation then they should use a medicated dog shampoo. If your dog is fine and has no noticeable symptoms or skin irritation you may want to consider buying a less medicated shampoo that mostly moisturises, softens and improves skin vitality.
However, you may also need to put into consideration shampoo with aloe vera, coconut oil or lemongrass which have preventive and protective properties. Your canine friend may not have any skin irritations now so it is best to get a shampoo that will keep it that way and even better. On the flip side, if your dog is scratching a lot or has visible skin irritations it is best to get issue related all-natural medicated shampoo for them.
Another thing you may want to consider is the age of your pup or dog, they are all-natural dog shampoos that would be suitable for your puppy to use, it is important to always ask your vet if it is okay to use the shampoo for your puppy.

Benefits Of Using Dog Shampoo
Less harsh than human shampoo:
As pet parents and owners, we may feel the need to share a lot with our pets, however, one of the things we should not share is our shampoo. Human shampoo has proven to be a bit too harsh for dog skin.
When bathing your dog, you need to use a quality shampoo that best suits their skin types; dog shampoos contain ingredients that properly cleanse and moisturise their hair and skin. Most organic or natural dog shampoos are very thick and concentrated, so you only need a little amount at each bath. This saves the product and makes it last longer, that means a long-lasting product for your pet while you spend less on frequently buying shampoos.
All natural and organic shampoos have been formulated to suit the doggy lifestyle meaning they are more pet-friendly. For example, they are specific antifungal dog shampoos and pesticides formulated specifically for treating dog skin ailments and preventing ticks and fleas. Also, a lot of dog shampoo formulas are tear free and soap free, so you and your canine friend can enjoy a hassle-free bath time because the product will not sting or agitate the eyes, ears, nose or mouth.
Can eliminate dog odours:
There are shampoos that are formulated to tackle, treat and eliminate dog odours. These offer the best and most suitable blend of ingredients to keep your dog smelling fresh and feeling vibrant.

Ingredients To Avoid
As much as you want to buy the best and probably most fancy dog shampoo there is, there are some ingredients that are too toxic or harsh for your dog's skin. You can read the ingredients listed on the bottle for any of these ingredients listed below;
Artificial fragrances: they may smell nice and sound like a good option but during bath times, they could easily sting or irritate the eyes, nose, and mouth of your pet. Instead, opt for shampoos with natural scents such as citrus and lavender.
Mineral oil: any shampoo with mineral oils is a definite no-no. Mineral oils are very thick and don't allow for a breathable dog skin. It may end up keeping in all the oils and moisture plus the toxins the body is supposed to get rid of naturally.
Artificial dyes and colours: the different colour option may seem nice and fancy, however, it is best to stick with no-dye shampoos due to the fact that dyes and artificial colours could easily irritate the eyes.
Best Dog Shampoo FAQ
Q: Can I use human shampoo on a dog?
A: Please do not use shampoos meant for humans. As tempting as it is, in the long run, it may slowly but surely end up irritating your dogs' skin.
Q: Can I use my hair conditioner on my dog?
A: they are also dog formulated conditioners that are more suitable, safe and healthy than using your own conditioner. This is because your pets' skin is much thinner and more delicate than yours.
Q: How much shampoo should I use?
A: Natural and organic dog shampoos are mostly very concentrated, it is best to use less product and more water to work in the lather.
Q: Are dog shampoos safe if my dog gets some of it in his/her eyes or mouth?
A: Dog shampoos are less irritable than human shampoos and are often composed of more natural ingredients. So, you can rest assured that they are safe for your dog's health.
Q: Dog shampoo doesn't foam as much as regular shampoo, why is this?
A: Natural and Organic dog shampoos are mostly soap-free; this is best for them so it reduces any allergic reactions and hassle-free bath experience. 
Our Top Pick
You would want to try the Paws and Pals natural shampoo and conditioner. Paws and pals dog shampoo is the best natural dog shampoo; it is uniquely formulated for dry, flaky and itchy skin. The amazing medicated oatmeal formula works wonders on irritated skin and relieves itchy and dry skin while mildly cleansing your feline friends' fur, leaving a healthy, smooth and luscious feel. It is not toxic and eco-friendly, this is easily the best choice not only for your canine companion, but for you too.
Sources:
Related Reads
Related Reads