The Best Dog Dryer for Home Grooming in 2022
Last Updated: January 4, 2022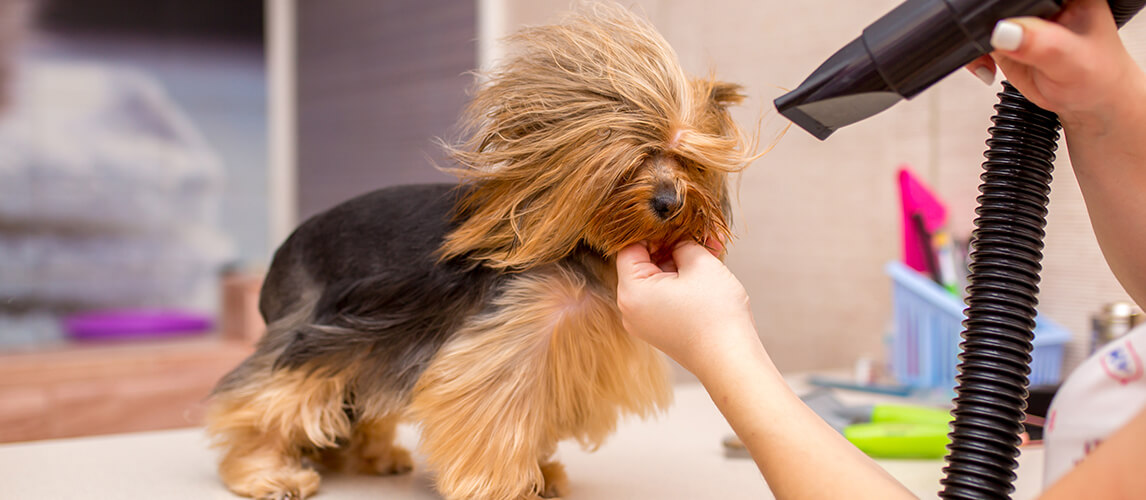 PetSide may earn a small commission from affiliate links in this article.
Learn more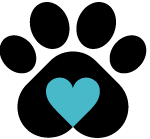 By Petside
Published 09:25 am
Although countless terms like "task" and "chore" pervasive within grooming articles lead owners to believe that grooming is just another task to add to their to-do list, home grooming can be transformed from an exhausting burden into simply another way to show your dog you care. In fact, using a dog dryer to dry off your dog after they blissfully splash around in the lake is a special kind of bonding experience: the owner essentially becomes part of their dog's fun. What's more, using a dog dryer on your pooch frequently minimizes their natural stench – which is always a good thing! Boy can they stink...
So, what kind of dog dryer do you require in order to give your pooch the kind of pampering they truly deserve? We've done our research and compiled in this buying guide the top ten dog hair dryer models on the market. Whether your dog is a small terrier who is easily spooked by loud noises, or a boisterous husky who requires a high velocity dryer to fully dry their double coats, read on to find the perfect dog hair dryer to suit your pet.
The Best Dog Dryer for Home Grooming
Best Dog Dryer Buying Guide & FAQ
Why Do I Need a Dog Dryer?
Abolish the smell of wet dog from your home: Fighting against the smell of wet dog invading your home is a constant battle. Grooming and drying your dog regularly will go a long way in wiping out their natural stench from infiltrating your home.
Fantastic bonding experience for you and your dog: After diving headfirst into the water, a dog is exhilarated. The act of drying is a way for you, their owner, to be a part of your dog's joy. Thus, pampering your dog is a wonderful way for you and your pooch to spend some quality time together. B-Air Fido Max 1's Dog Dryer from their premier grooming collection can even give your dog a light massage – a perk that makes the grooming experience even more enjoyable for you both.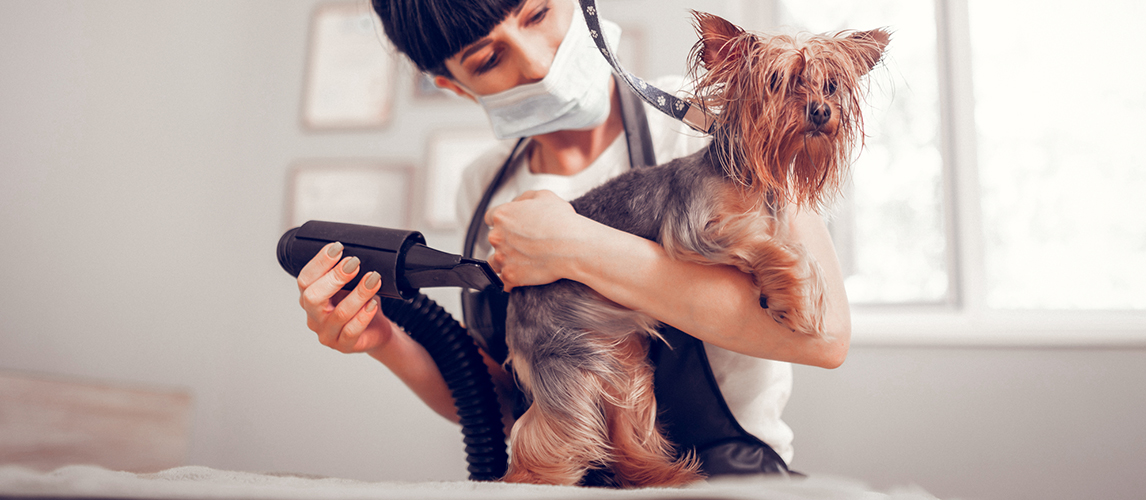 Features to Consider When Buying a Dog Hair Dryer
Powerful air velocity: It's extremely important for your dog dryer to be capable of producing strong air velocity. In many respects, if a dryer boasts of a powerful air flow, it won't necessarily require a heating element to properly dry a dog. If a dryer has high air velocity, excess water will fly from your dog's coat, both the inner and outer coat will be dried efficiently, and loose fur will be removed, thereby reducing your dog's shedding habits around the house.
Quiet noise: If your dog is easily spooked by loud noises, it's essential to purchase a quiet dryer that won't scare them off. Plus, your ears will thank you for it! These machines can be frightfully loud.
Different Types of Dryers for Dogs
Forced-air dryer: Powerful and efficient, these high-velocity dryers are able to quickly eradicate excess water out of dogs' coats thanks to the high amount of pressure they are capable of producing. Groomers accredit the success of force dryer for dogs down to their ability to straighten out the coat without using a brush at the same time. For those of us who aren't professional groomers, this is a welcome advantage! Head over to our reviews of dog shedding brush and dog grooming gloves for more alternatives.
Stand dryer (Fluff dryer): Designed to dry "floofy" dogs' fur, stand dog hair dryers – as the name suggests – can be attached to stands, granting groomers the ability to move and brush their fluffy client whilst drying them. One notable advantage is the quietness of stand dryers in comparison to any force dryer. This ensures that timid dogs scared of loud noises can feel pampered too.
Handheld dryer: Firstly, don't assume that because the handheld dryer looks incredibly similar to a human hairdryer, they behave exactly the same. In fact, the functionality of the two is entirely different. The handheld pet dryer enjoys superior temperature settings in order to ensure that the delicate skin of puppies is protected.
Low-pressure dryer: Ideal for dogs with sensitive coats and delicate areas beneath their floof, low-pressure dryers operate at much lower pressures than forced-air dryers. Yet these dryers present various problems for dogs with sensitive skin: units have the tendency to heat up, which may inflict burns or irritation on your dog.
Cage dryer: A cage dryer is an obvious choice for experienced groomers – experts for ensuring that their fluffy clients feel safe and comfortable. When you've got many customers in at once, a cage dryer is convenient for groomers for starting on caged dogs while another customer is drying.
You may also like our article on Dog Grooming Tables.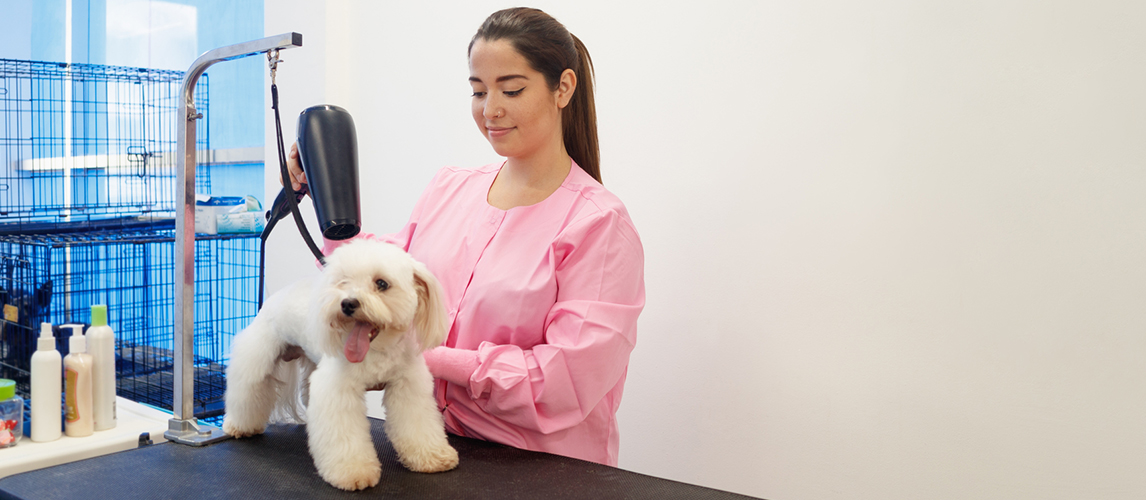 How to Use a Pet Dryer on Your Wet Pooch
To begin, make sure you've chosen an area to dry your dog that they're comfortable with. Out in the yard, your dog will be at ease with plenty of space around them – and your tidy house will thank you for it!
First, bring out the towel. Experts recommend drying your dog's coat with a towel before you start air drying their coat. Find out more about dog towels here.
Blowing high-velocity air against your dog's hair grain from his back to his front is the recommended way to use a dryer. You never want to blow water back towards their skin; instead, use short up and down strokes, all the while watching for water discharge. If water discharge occurs, you're doing it right.
Finally, massaging your dog's undercoat is a fantastic way to ensure your pet is extra relaxed and that their undercoat is completely free from additional water.
To sum up; keep air away from your dog's facial features, make sure they're relaxed, and, most importantly, have fun!
Our Top Pick
Our favorite doggy dryer is, without a doubt, Shelandy's Force Dryer. With two temperature options, four distinctive nozzles to achieve stunning results on all coats (including double coated dogs), and a flexible hose up to 65 inches, what's not to love? Plus, the company confidently offer a one-year warranty that guarantees for a hassle-free and completely free replacement if your original Shelandy bites the dust.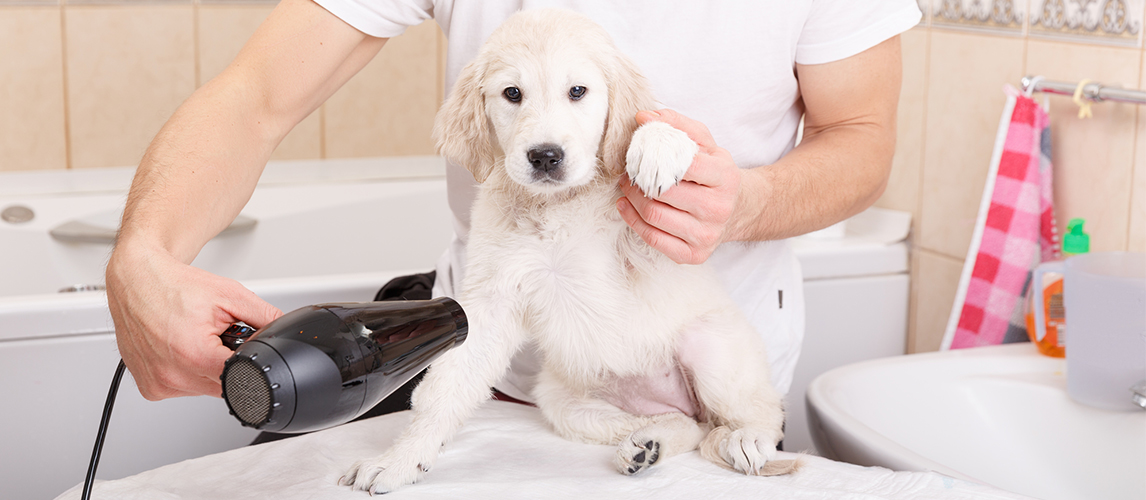 FAQ
Q:

How do I get my dog used to a hairdryer?

A:

Does your dog commonly show signs of fear towards unknown, noisy objects? This is completely natural and stems from their natural survival instincts. Therefore, in no way should you scold them for being afraid of the dryer; instead, you should use positive reinforcement so your dog can start identifying their dryer as a positive item. Several ways in which to achieve this are listed below:
• Leave the dryer unplugged on the ground - Allowing your dog to explore their new dryer through the power of smell will work wonders in getting them accustomed to the object.
• Allow your pet to become used to the noise of the hair dryer - First of all, your dog should be at ease with the noise of the dryer from a distance. To effectively achieve this, we recommend turning the dryer away from your pooch initially.
• Start Drying - Now that your dog seems confident around the smell and sound of their new dryer, it's time to actually start drying. Numerous owners have reported that for their pets, it's comforting for your dog to watch you point the dryer towards yourself before pointing it anywhere near them. Not only will this action greatly reassure your pet, it proves to them that, as always, you're by their side through thick and thin. Only when you can sense your dog feels completely comfortable is it time to start drying.
Q:

Can I use a human hair dryer on dogs?

A:

First and foremost, allow us to debunk the myth that human hair dryers are just as effective for drying dogs' luscious locks. This is completely false: human hair dryers have different temperature settings and often localize heat in one specific spot. Us humans naturally move hair dryers when drying our own hair to stop heat from concentrating, but when it comes to drying dogs, we just can't be sure if we're hurting our beloved pets. Therefore, it's always best to err' on the safe side and invest in the right dog dryer, suitable for your pet's needs. They'll be happier with a pet blower specially geared for them, and you'll be content knowing that they're safe.
Q:

How noisy is the average dog blow dryer?

A:

The average dog blow dryer is, unfortunately, louder than a vacuum. As dogs' ears are incredibly sensitive, we recommend either blow drying your dog outside on the yard (this will drastically reduce the mess that blow drying your dog may create) or opting for a quieter blow dryer kinder to their ears.
Q:

How do I remove dog smell from a pet dryer?

A:

Using distilled white vinegar is the recommended way to remove dog smell from your pet dryer. All you've got to do is dunk a clean cloth of choice into a generous cup of white vinegar and dab away!
The next step is to remove the air filter on your pet dryer and clean it thoroughly with a different cloth. While the air filter sits idly by, it's now time to wipe the former cloth, coated in distilled white vinegar, around the inside of the dryer.
After a few hours left alone, the vinegar will have deodorized the dryer's interior, neutralizing all doggy odors and rendering your pet dryer bearable to use once again. It's a piece of cake.