Our 12 Best Dog Conditioner Choices For Your Canine's Coat
Last Updated: October 26, 2021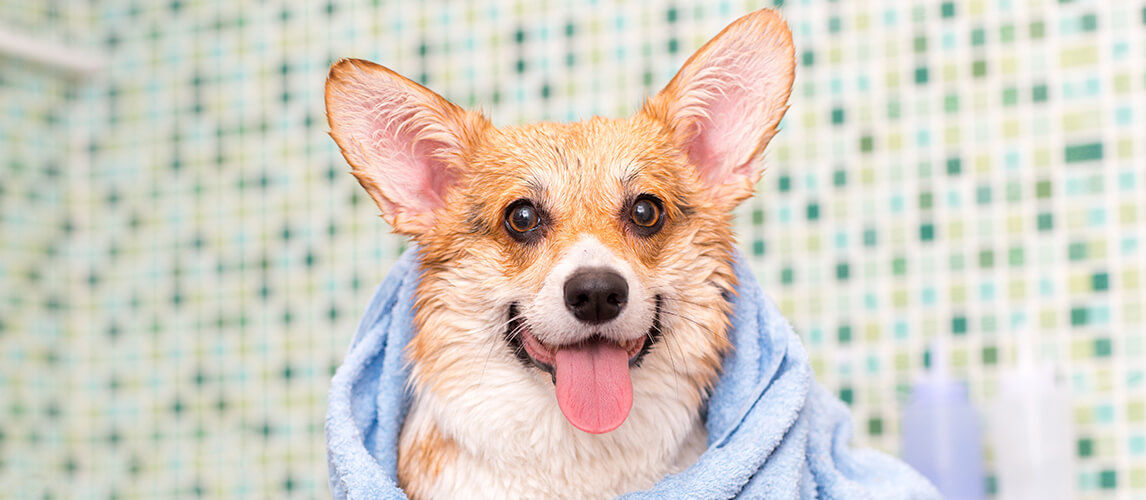 PetSide may earn a small commission from affiliate links in this article.
Learn more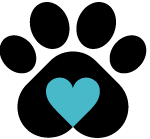 By Petside
Published 13:44 pm
Looking for the best dog shampoo is a given in maintaining the hygiene of your pup, but you may wonder if a conditioner is necessary to buy alongside other dog grooming products. Conditioner is, absolutely, a product that should be included in your dog's bathing routine. Not only can conditioners restore natural oils washed away by shampoos but conditioners can support the strength and nourishment of your dog's coat and skin.
Choosing the best dog conditioner can be difficult with so many companies claiming to have the most effective and beneficial product. Fortunately, we have done the leg work and composed a list of the best dog conditioners you can get your hands on which will leave your dog's fur looking like they're fresh from the groomers.
Our 12 Best Dog Conditioner Choices
Dog Conditioners Buying Guide
It can be difficult to narrow down what the best dog conditioner is for your pup so below we've added some helpful advice and frequently asked questions to help you complete your search. We also have a similar guide to help you find the best shampoo for your dog here.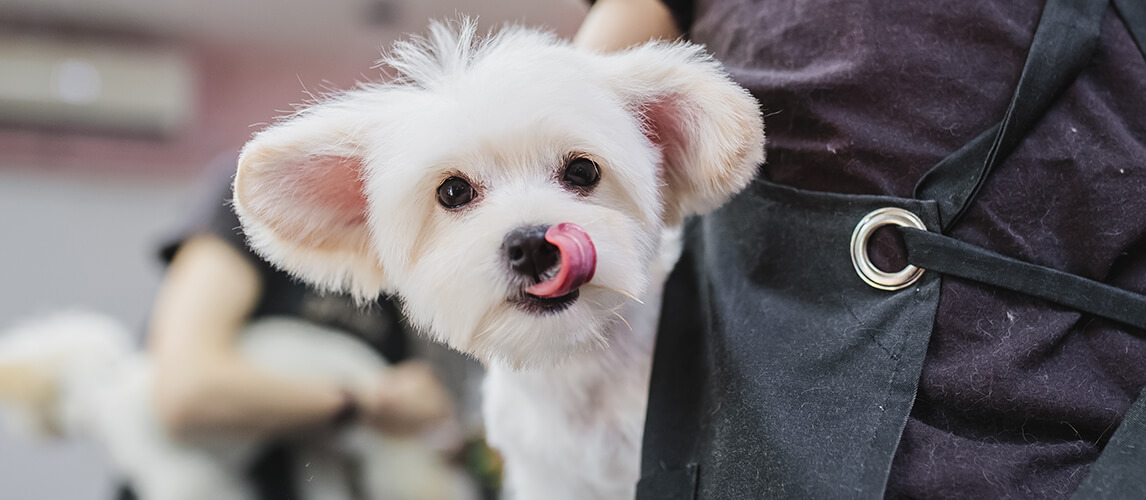 Things To Consider When Buying a Dog Conditioner
First, take into account the type of coat your dog has, including its thickness and length. If your dog's coat is longer than others and you find brushing and grooming difficult, the best dog conditioner you can buy would be one specifically for untangling and smoothing matted fur containing aloe. Otherwise, if your dog has a short coat but becomes dried out, dogs benefit from conditioners rich in Vitamin E and coconut oil.
Age and Breed
You may also want to consider the breed and age of your pup as some conditioners are only suitable for adult dogs whereas other dog conditioners can be used for all ages.
Flea Infestation and Spot-On Treatments
If you are currently fighting the frustrating battle against fleas, and want to add a conditioner to your dog's grooming routine, always check to see if the product is suitable to be used first. Most conditioners will declare if they can be used in conjunction with a treatment whereas others that don't claim this risk washing the anti-flea formulas away. Fortunately, I have noted in the key features if any of these products can be used with flea treatments.
Human Conditioners on Dogs
It is important to know that a human hair conditioner is not suitable for any pets, especially dogs. This is because the ingredients used could exacerbate any skin conditions your dog may have. Human conditioners may have some of the same ingredients as a conditioner for dogs but they will have other chemicals included that could seriously hurt your pup, especially their nose, eyes, and ears.
Benefits of Using a Dog Conditioner
Your pet's diet can work wonders for their exterior however a great shampoo and conditioner can help protect them from other factors that may threaten the work of their nutrition intake. When deciding on the best dog conditioner always consider the needs of your dog's skin and coat.
Skincare
You may not believe that a dog conditioner will have any benefits for their skin however, they can actually restore natural oils that are washed away during a shampoo. Also, a regular conditioning treatment can help restore moisture if their skin is particularly dry and damaged.
A good dog conditioner will contain natural ingredients such as oatmeal and aloe vera which are especially soothing for dogs who are prone to flaky and irritated skin. These components will work together to target hot spots as they will reduce inflammation and soothe damaged and bothersome areas. For example, the Earthbath oatmeal and aloe conditioner are well known by pet parents to help reduce itchy and inflamed skin significantly.
Fur-care
Exposure to extreme weather conditions, mud puddles, and other outdoor activities can leave your dog's hair dirty, dull, dry, damaged, and even tangled if they have a long coat. A dog coat conditioner can combat all of these issues by adding extra moisture, shine, and smoothness to make grooming easier for pet owners.
Most dogs who struggle with excessive shedding also benefit from regular conditioning as the formula will soften fur, releasing the dead coat that sits stubbornly during normal grooms. You may be surprised by the long-term effects dog conditioners have on your fur friend.
How A Dog Conditioner Works
How To Effectively Use Dog Conditioners
Each product will provide its own form of instructions however the basic guide is to use your dog shampoo first and then apply the conditioner. If the conditioner is not a leave-in, you will be required to rinse the product away with warm water after massaging it into their coat and skin.
A dog leave-in conditioner will not require you to rinse with warm water or any water for that matter. Usually, a leave-in conditioner for dogs, or dog conditioner spray, will just need to be distributed throughout their fur and left to work its magic. However, be careful not to use too much as an excess build-up can leave fur feeling and look oily or greasy.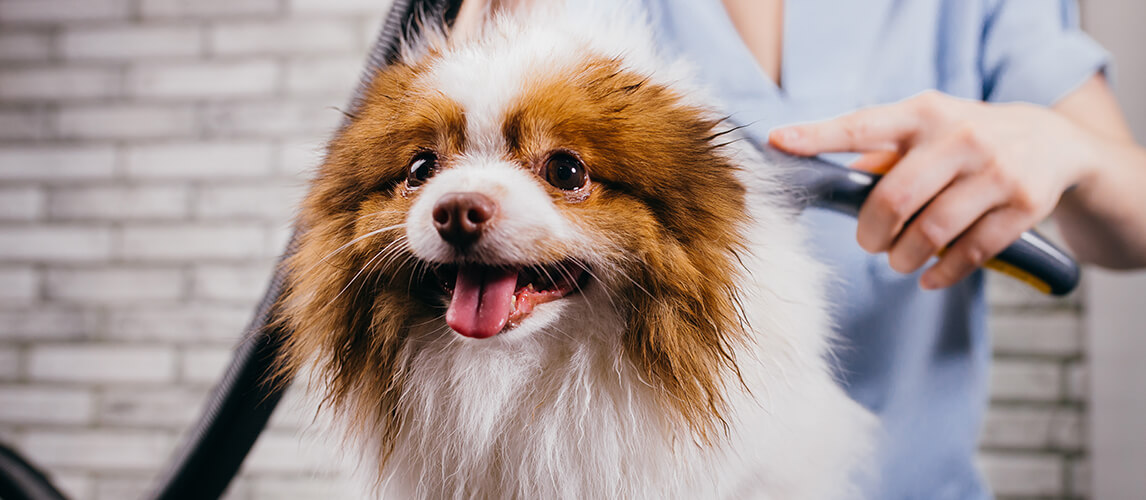 FAQs:
Q:

Do I need to use a conditioner on my dog?

A:

Using a conditioner has numerous benefits, especially if your dog has long tangle-prone hair, as it can help to soften, moisturize, and detangle matted coats. Also, if your pup suffers from flaky, itchy, sensitive, or sore skin it is recommended that you use a conditioner.
Q:

Can I use a human conditioner on my dog?

A:

No. Human shampoos contain ingredients that can be harmful to dogs. Human hair and skin will have a different PH level from canines, so the best dog conditioners will have a lower PH balance to be able to treat and care for their skin and coats. A human conditioner could also irritate their nose, eyes, and ears.
Q:

Leave-in conditioner vs regular dog conditioner?

A:

A leave-in treatment is not uncommon yet can be just as effective as a rinse-out conditioner. Some pet owners resort to these, which can be found in the form of a dog conditioner spray, as a substitute to a rinsing formula. This is usually because their dog's coats don't require as much maintenance but may need something to soften fur and/or freshen their scent
Q:

Do poodles need conditioner?

A:

Poodles have a stylish coat but their fur can tangle easily. Therefore a regular condition can help untangle hair and make grooming easy for pet owners.