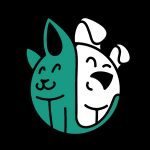 If your dog loves a good muddy walk or is a bit of a swamp monster when it comes to the pond in the local park, then you are more than used to having a soggy pooch. But can you get used to that wet dog smell? Hmmm, we're not so sure. The best way to stop that wet odor from taking over your car and your home is to dry your dog off as soon as you can. Which is where the absorbent dog towel comes in.
For bath time or to simply clean up a wet, dirty dog, a human towel just won't do; you dog really needs his own. Designed specifically to work with your pet's thick coat and absorb the water trapped in their fur, dog drying towels are a must-have for your pet's accessory drawer. We've taken a look at what we think are currently the 10 best dog towels to help you choose the right one for your water-loving pooch.
The Best Dog Drying Towel
Soggy Doggy Doormat Dog Drying Towel
See More Reviews

If you have ever wiped down your freshly washed car with a shammy cloth, then you will get the gist of the Super Shammy from Soggy Doggy. Apply the principle to a dog towel and you get a super absorbent towel that slurps up the excess water in your pet's coat in no time.
Made from microfiber chenille with 'noodle' loops to mop up moisture, the Super Shammy absorbs five times more than regular cotton cloths. And it is a thirsty beast too – holding around seven times its own weight in water. What we also like about this well-made dog towel is the design, with end hand pockets for greater grip and maneuverability to make drying off every bit of your dog a breeze.
Key Features:
Super-absorbent, durable, microfiber chenille
Soaks up 5x more water than regular cotton doormats
Soaks up water and is quick drying
Hand pockets for drying nooks and crannies
Machine wash and dry
Specification:
Brand

Soggy Doggy Doormat

Model

362012

Weight

1 pound
See More Reviews

For a fantastically absorbent pet towel at an excellent price, then add this microfiber dog towel from Bone Dry to your pooch's bath time box. At a versatile 44 x 27.5 inches in size, this towel can work for your tiny pooch or your oversized canine to quickly get them on the dry side.
The microfiber material is extremely cozy and soft, perfect for wrapping around your wet pet and gently buffing him dry. Use dry and it can also double up as a sofa protector for your pet's post bath cuddle on the couch. And despite its soft exterior, the Bone Dry is also a hardwearing dog towel that can take a lot of dirt and use. Just pop it into the washing machine, air dry and you are good to go again! Comes in a nice choice of colors too.
Key Features:
Suitable for different breeds and sizes
Made from ultra-soft microfiber
Lightweight, durable and easy to pack
Can also be used as a couch protector
Machine washable
Specification:
Brand

Bone Dry

Model

73581389999

Weight

9.6 ounces
See More Reviews

If your four-legged friend has a long, dense coat or is prone to regular shedding, then the Mugzy's Mutt Towel could well be the dog drying towel for you.
The dense weave of this simple and smart looking pet towel means it won't trap fur in its fabric, like some other towels can. Made by sport and yoga company YogaRat, the Mutt Towel uses a quality microfiber that would be as equally at home in the gym or studio as it is at your pooch's bath time! In fact, it is an adaptation of their human sport towel, resized to fit most pets. The Mutt Towel is a generous size – it can easily accommodate a large, bulky dog – but when it comes to packing away, it rolls up into a nice, compact size. What also impresses about this dog bath towel is its super absorbing qualities as well as how fast it dries once you have mopped down your canine. And it can be machine washed and dried too.
Key Features:
Super absorbent, fast-drying microfiber
Dense weave won't trap fur
Machine washable/dryable
Super compact for easy packing
Generous size to fit most dogs
Specification:
Brand

YogaRat

Weight

11.2 ounces
Zwipes Large Microfiber Pet Towels
See More Reviews

This two-towel pack from Zwipes is a great idea if you have a particularly mucky or water-loving pet as you should always have a clean dog towel to hand.
The two-pack means it offers great value too as each towel is aa generous 30 inches x 36 inches in size. Zwipes are experts in the microfiber world and the fabric used in their pet towel is certainly thirsty – slurping up to eight times its own weight in water. That means you get some fast-drying action – perfect for when your wet pooch is on a crazy post-bath gallop around the yard! The snuggly microfiber is also cozy to wrap your pet in should a cuddle on the sofa be on the cards. Washing machine safe, these dog towels from Zwipes are durable too.
Key Features:
Extra-large (30″ x 36″) two towel pack
Made from durable microfiber
Material can hold up to 8x its weight in water
Quick drying fabric
Washing machine safe
Specification:
Brand

Zwipes

Model

781

Weight

1.6 ounces
THE SNUGGLY DOG Easy Wear Dog Towel
See More Reviews

The Snuggly Dog Easy Wear is a versatile dog drying towel that wears like a warm plush dog towel coat. Made from quality 400gsm microfiber it is also super absorbent, drinking up the moisture from your pet's coat for a fast-drying result.  This is a great product if you need to keep your pet warm, pop it on after a cold, winter walk, and he'll stay cozy as the microfiber gets to work. The dog towel robe stays in place thanks to an adjustable neck toggle and elastic loop around the tail. Plus, there is an additional soft wrap microfiber belt to keep everything tucked in and your dog's tum nice and warm.
OK, the Snuggly Dog is on the expensive side compared to other products in this review, but it probably has the most absorbent and quick-drying material. Plus, the makers are so confident in the Snuggly Dog's performance, that they will give you your money back if you're not 100% satisfied. And if you take care of the Snuggly Dog – gentle machine wash, no machine drying or fabric softener – and it will be taking care of your precious wet dog for quite some time.
Key Features:
Dog towel that works like a full dog robe!
Made from high density 400gsm microfiber
Superior absorption and quick drying properties
Adjustable neck toggle and wrap-around belt
Machine or hand wash, then air dry only
Specification:
Brand

The Snuggly Dog

Weight

3.84 ounces
Dog Gone Smart Dirty Dog Shammy
See More Reviews

Don't be put off by the size of this shammy-style dog towel, it is small but pretty much perfectly formed when it comes to mopping up excess moisture from your pet.
The Dirty Dog Shammy quite literally sucks up water – in fact its quality microfiber drinks up to 20 times more water and muck than many other shammy-type pet towels. Now that is impressive. And the smaller size means it is a dog drying towel you can take on the go, meaning it can always be on hand when needed. And it works with your hands too, thanks to the two nice-sized end pockets for greater grip and all-round quick and effective wet dog drying and blotting! This is a well-priced and high-performing pet towel, and with one size set to fit all sizes of dogs, great value too. It is easy to wash and keep clean and its durable fabric means you will get plenty of wear out of it. Just make sure you air it well to dry after each use.
Key Features:
Super-absorbent microfiber towel
One size fits all – 13 x 31 inches
Soaks up to 20x more water and mud
Ultra-soft chenille fabric
Two end pockets for easy use
Specification:
Brand

Dog Gone Smart Dog Products

Model

DGSSHAMMY03

Weight

1 pound
My Doggy Place Microfiber Pet Towel
See More Reviews

On first glance, the shape of this chenille dog bath towel from My Doggy Place looks a wee bit unconventional, with its triangular ends and chunky mid-section. But when we tried it out, we could see just how well this pet towel will work. The shape means you can pop in your hands into the end pockets and use the bulk of the towel to mop up nice and large sections of your dog's fur.
It can also drink up the moisture and can hold up to seven times its weight in water so a great go-to after a dog bath or a wet weather walk. And with the Shammy-style dog towel easily mopping up a larger dog, it can really save on the number of towels you use…and wash. Plus, the soft fabric and smaller towel size means it can also be the perfect puppy towel.  An affordable, easy to use and effective dog bath towel that is also machine washable so if looked after, should last a good while.
Key Features:
Chenille microfiber shammy towel
Holds up to 7x its weight in water
One size fits all, even larger dogs
Hand pockets for underbelly drying
Can be machine washed and dried
Specification:
Brand

My Doggy Place

Weight

14 ounces
Tuff Pupper Large Dog Shammy Towel
See More Reviews

If the shammy-style dog bath towel is your preference and you have a dog that's on the larger size, then check out this large dog bath towel from Tuff Pupper.
Large enough to wrap around the wet torso of a very big dog and with nice deep hand pockets on either end, this is a really effective shammy towel that will mop up all the surplus wet. It is also a plush-looking pet towel, with one-inch thick fabric made from tightly woven microfiber chenille that won't trap excess pet hair. There's also super soft fabric 'noodles' on the outer to give your pooch a bit of a soothing massage as you rub him dry. The absorbency levels are also impressive, with the Tuff Pupper hanging on to seven times its own weight in mopped up muck and water.  Hand or machine wash, no fabric softener and air dry only and you'll keep it in top condition after every use.
Key Features:
Microfiber, soft chenille shammy towel
Sized for the larger dog – 35 x 14 inches
Absorbs up too seven times its weight in water
Elasticated end pockets for easy use
Machine or hand wash; air dry only
Specification:
Brand

Tuff Pupper

Weight

9.6 ounces
Aitey Microfiber Dog Towel
See More Reviews

Perhaps more suited to your puppy, the Aitey microfiber wraparound dog towel comes with a super-cute hood to totally up the bath time aww-factor.
This isn't the largest of pet towels in our review, so best for pups or smaller dogs but it is nicely absorbent and will mop up moisture to help your pet to quick-dry. Plus, the ever so soft fabric will be lux against a puppy's wet fur, giving them a comfort 'hug' as you gently dry them. Or simply wrap them up in the Aitey's velvet-soft fabric, and you will be ready for a sofa cuddle. A good pet towel to have on hand as an extra at bath time, ready to keep your newly washed pup or small pooch cozy and warm.
Key Features:
Microfiber bath towel sized for small dogs
Soft chenille that absorbs excess water
Includes a hood section to keep your pup warm
Sized small – 16.9 x 17.7in, inc hood
Chemical-free fabric so pup-safe
Specification:
Brand

Aitey

Weight

12 ounces
See More Reviews

The Furinator bring the latest fabric tech to your pooch's bath time to offer superior absorption and fast-drying. Made from synthetic PVA material rather than the more traditional microfiber, the Furinator pet towel actually ups its game when wet, meaning you can repeatedly wring out and use this towel in one sitting until your pooch is nice and dry. For drying larger dogs this can eliminate the need for multiple dog towels to complete the job. Neat. We also like the antibacterial properties of the Furinator, as the synthetic PVA effectively keeps whiffy wet dog odors and bacteria nasties at bay. When it is time to wash, simply clean with soap and water before air drying and you'll be ready to go again.
The towel also has eco-credentials: it is super safe to use on pets or humans it is bio-degradable. Once it comes to the end of its wet dog-mopping life, simply cut up the Furinator cut up and bury it in your backyard garden to provide a better way to retain water for plants. This is one of the best dog towels that just keeps on giving!
Key Features:
Made from biodegradable PVA fabric
Holds up to 10 x its weight in water
Continual use, just re-wring and mop
Antibacterial and easy to clean
Effective for all size of dog
Specification:
Brand

Furinator

Weight

8 ounces
The Best Dog Towels Buying Guide & FAQ
Things to Look for in a Dog Towel
A dog towel isn't any old towel, it's been designed to work with your pooch and to keep him happy and comfortable as you go in for the 'dry'. We take a quick look of the main features you'll want to consider when choosing a dog drying towel:
We all know that depending on then quality, some towels are more absorbent than others and when it comes to wiggly, wet dog, you want a towel that is going to quickly slurp up the water.  Most dog towels are made from microfiber, which is a highly-absorbent but also soft and comfortable fabric. Microfiber comes in different grades so when choosing a dog towel, check out its rating to get the best microfiber pet towel for your dog – around 400gsm is a good level to choose.
Depending on the length of your pooch's coat, that fur can hold on to a lot of water so while you want your dog towels to mop this all up effectively, you also want it to be quick-drying. A soggy dog towel will quickly start to smell so look for a quick-drying fabric that will also be ideal to use away from home or on the daily walk as you don't really want to be throwing a sopping wet towel into the trunk of your car.

Dog towels come in a range of sizes so to make your pet-drying life easier, go for a size that will fit your dog. If in any doubt, opt for a medium size to cover all bases and also check out the special sizes available for a puppy towel if you have a very young dog.
This not to put doggy treats in but to help you dry his delicate areas. Some dog drying towels have hand pockets sewn into the ends which makes the towel much easier to grip and helps you to carefully dry his face, ears, belly and legs. You can then use one of the end pockets as a loop to hang up the wet towel to dry.
With super-dense fibers, some pet towels have been designed to not trap any shed dog hair as you pat and rub your pooch dry. This is a good feature to go for, especially if you have a hairy dog or one that sheds copiously as it will not only keep the towel cleaner between washes but also prevent a carpet of dog hair lining the inside of your washing machine!
This is a no-brainer when choosing a dog drying towel as you will need to keep it clean to stop nasty whiffs becoming ingrained in its fibers. Most dog towels can be washed on a gentle cycle but check to see if your towel can also be machine-dried as not all can.
Why You Should Use a Dog Drying Towel
If you have ever watched your soggy pooch have a mad few minutes running around the house or yard trying to get dry, you know why a dog drying towel is the way to go.
While most pooches enjoy bath time - or swimming as well as running through ponds and puddles for the matter – when wet they can't seem to resist the urge to rub their fur against the nearest 'dryer' – usually your lovely clean carpet, duvet or cushions! And let's not get started on that ripe 'wet dog' smell you get in the car when it's time to come home from a wet walk in the park.
As well as helping to protect your soft furnishings or interior of the car, a microfiber pet towel specifically for your canine is also good for them too. Having a dedicated dog towel means he is not using one of your own and will last longer, making it good value for money. Dog towels are also designed to work with your pet's hairy coat and to absorb moisture much more effectively and they are quick drying so great for when the pair of you are out and on the go.
Dog Bath Towel Care Tips
Look after your pet towel, and you will get plenty of wet dog use out of it. As most pet towels are made from microfibers, you do need to take a little care when cleaning, drying and storing to keep it working as it should. Here are a few dog bath towel care tips:
After mopping your pooch, wring the microfiber pet towel to remove as much water as possible. Twist and wring in one direction and then the other to squeeze the water out.
Shake the towel outside to get rid of as much trapped shed hair as you can. Allow to air dry if you can before packing away.
When home, pop the dirty dog towel into your washing machine and wash on a delicate cycle, using a gentle laundry detergent. Washing on vigorous cycle or using harsh washing powder can damage the microfibers. Also avoid using fabric softeners.
Once washed, wring out any excess moisture and if your pet towel can't be machine-dried, hang it up to dry outside or in a warm location to air dry.
Once thoroughly dry, roll up your dog drying towel and store in a clean, dry place or put it back into the trunk of your car, ready for the next wet and muddy walk!

The Best Dog Towels FAQ:
Q: Can I use a regular towel on my dog?
A: It is always a good idea to have a specialized pet towel for your dog, rather than using one of your own. Not only is it more hygienic but a dog towel has been designed specifically for your pet, his size, his coat and the amount of mud, muck and water he attracts, making it a more comfortable and effective drying experience all round.
Q: How long will a dog bath towel last?
A: It really does depend on the quality of the towel and how you look after it but as a general guide, a typical dog towel that has average use will last up to a year before you probably need to replace.
Q: How do I keep my towel looking good?
A: By making sure you squeeze out the water after every use, wash regularly (by following the pet towel's specific instructions) and drying/storing well, you should be able to keep your dog towel in good condition. Lighter colors are going to show the dirt, wear and tear sooner and as they are compact, having a couple of towels (one for home and one for the car) is a good idea. This way you are always primed and ready to mop your wet dog down.
Our Top Pick
Easy to use, great absorbency, quick drying and a good price, the brilliantly-named Soggy Doggy Super Shammy is our best dog towel review Best Choice. As a wipe-down towel for all your dogs, this should be your go-to. And with the soft fabric and the gentle massage noodle loops, you pooch should love it too. One for the car, your rucksack or cupboard at home, this is a dog towel you can rely on.
Source:
Dogs 101: Bathing your dog - DogTime
Related Reads
Related Reads