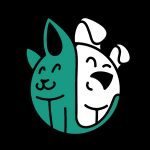 Dog nail trimming is one of those tasks that owners can get very anxious about. Even though they can save themselves a lot of money by carrying out this grooming job themselves, they still choose to pay someone else to do it. The good news is that you can soon become an expert dog nail trimmer yourself as long as you have the right equipment and take your time.
The best dog nail clippers will allow you to quickly and cleanly get rid of the excess nail and make your dog a lot more comfortable. Clippers have anti-slip, ergonomic handles that will not hurt your hands. By selecting the right equipment and using the correct techniques, you will soon feel more confident and your dog may even enjoy the experience. To help you decide what sort of nail clippers to get yourself, here is our useful guide.
The Best Dog Nail Clipper
HDP Professional Stainless Steel Nail Trimmer
See More Reviews

The perfect pet accessory for keeping your four-legged friend's nails in order. They are made from durable stainless steel and are just what you need for nail maintenance – it maintains a sharp edge even after repeated use. To help prevent accidents, there is a safety stop.
These trimmers are comfortable to use thanks to the comfort grip handle. They are available in several sizes so you can get one to suit all breeds.
Key Features:
Sharp stainless-steel edge
Comfort grip handle
Available in sizes to suit all breeds
Safety stop feature
Specification:
Brand

Safari Pet Products

Model

770045

Weight

1.6 ounces
Standard size is big enough for most dogs
Strong enough for big dogs with sharp nails
Very smooth so you can cut quickly
Little force is needed to cut
Will eventually need sharpening
Don't always trust the guard
Epica Best Professional Pet Nail Clipper
See More Reviews

You'll have no trouble trimming your dog's nails with these nail clippers. They are made from high grade stainless steel which means that they will not bend and will not get scratched or corroded. The blades will stay sharp even after a tough nail trimming session.
Because the blades are so sharp, you can carry out dog nail trimming faster and cleaner and you have to apply less effort. There is less likelihood of ragged edges. They are available in two sizes, the medium size will be great for Collies and Bulldogs through to German Shepherds and Great Danes.
The safety lock will secure them in a closed position to prevent injuries when they are not in use. They feature secure handles which are coated in rubber for better grip and are ergonomically designed so that your hands do not get tired.  
Key Features:
Made from high grade stainless steel
Cut fast and clean
Safety lock when closed
Rubber grip handles
Specification:
Brand

Epica

Model

42

Weight

4.8 ounces
Feel sturdy
Do not splinter or chip the nails
Suitable for giant breeds
Very sharp
A bit stiff to begin with
Nail guard may not be positioned correctly
Dog Nail Clippers and Trimmer By Boshel
See More Reviews

Just what you need for safe home dog nail trimming, this nail clipper is used by many vets and professional pet groomers. They are suitable for medium and large dog breeds.
The blades on these clippers are made from high quality 3.5 mm thick stainless steel and stay sharper for longer. They produce quick and sharp cuts without fuss. The handles are non-slip and won't fly out of your hand. To prevent you from cutting the nails too short, there is a stop blade that will prevent you from reaching the quick. The pack comes with a mini nail file for smoothing the cut edge.
Key Features:
Stay-sharp stainless steel blade
Non-slip handle
Safety stop blade
Specification:
Brand

BOSHEL

Model

BA-NCOO3

Weight

4 ounces
Cuts without effort
Does not split the nail
Great for beginners who are not confident
Very easy to grip
Handles may be too large for people with small hands
Guard does not always work
Pet Republique Professional Dog Nail Clippers
See More Reviews

Available in small or large sizes, this professional dog toenail clippers come with a heavy-duty file and can also be used on cats and birds. The blades are made from thick stainless steel and will stay sharp for ages. The clippers are sturdy and thanks to the non-slip handles and spring they are very comfortable to use.
When they are not in use, you can make them safe using the blade lock. For complete beginners, instructions are included with the packet. The company donate 15 percent of sale profits to a dog charity.
Key Features:
Come with a heavy-duty nail file
Stainless steel blades stay sharp
Safety blade lock for when they are not in use
Non-slip handles
Specification:
Brand

Pet Republique

Weight

3.52 ounces
Instructions are clear
Easy to use on dogs that won't stay still
Safety shield stays in place
Locking tab is inside handles
Blades may be too thick for very small dogs
Do not open wide enough for very big nails on giant dogs
Millers Forge Quality Nail Clipper
See More Reviews

Strong and powerful dog toenail clippers that are large and suitable for the bigger breeds. The blades are made from very sharp stainless steel. They are frequently used by veterinarians and professional groomers.
They are recommended for dogs over 40 pounds and will give a fast, clean cut. The blades are exceptionally well made and remain flush to each other during cutting.
Key Features:
Suitable for dogs over 40 pounds
Stainless steel blades
Comfortable handle
Specification:
Brand

Millers Forge

Model

767C

Weight

4 ounces
Feel solid in your hand
Easy to avoid the quick
Will not crush the nail
Makes cutting nails a fast process
Would not suit smaller dogs
Extremely sharp so you need to take care
Pet Nail Clippers for Small Animals
See More Reviews

These are the eco-friendly option so that you can do your bit for the environment. The handle is made from 100 percent recycled plastic. These dog claw clippers are also ergonomically designed for comfort.
They are a very versatile product and can be used on cats, birds and rabbits as well as dogs. They have stainless steel blades which are hypoallergenic. The edges are angled to give a clean cut and thanks to the design, the nail is always visible so you can cut accurately. The coating of the handle is slip-proof for comfort. The clippers come with an ebook of instructions.
Key Features:
Handle made from recycled plastic
Ergonomically designed dog claw clippers
Made from hypoallergenic stainless steel
Specification:
Brand

SHINY PET

Model

Object #5

Weight

0.3 ounces
Very sharp blades
Will not squeeze the nail
Will not hurt your hands
Will cut nails from any angle
More difficult to use on black nails
Can be tricky to use on a cat
Trim-Pet Dog Nail Clippers
See More Reviews

For stress-free nail clipping these are the product that you need. The tempered stainless steel blades have been heat treated so they are exceptionally sharp and stay that way for longer. The handles are large and ergonomically shaped to stop your hands getting too tired as you trim.
Nail clipping with these are a dream – there is a strong conical spring action that returns quickly so you can get on with the next cut straight away. The spring guard is anti-pinch to protect your hands whilst trimming.
Key Features:
Made from tempered stainless steel
Exceptionally sharp
Strong conical spring action
Specification:
Brand

Trim-Pet

Weight

6.4 ounces
Cuts cleanly
Very sharp – cuts without pressure
Useful guard
May not open wide enough for huge nails
May need to continually adjust the guard
Resco Original Deluxe Dog Nail
See More Reviews

For professional results, you can't go wrong with this pair of guillotine style nail trimmers. They have deluxe grips with a powder coating.
The blades on this professional dog nail clippers are micro-honed and when they become dull, they are easy to replace which is a lot cheaper than buying a new set of clippers. An ideal combination of performance and comfort. They are most suitable for dogs over 50 pounds.
Key Features:
Guillotine style professional dog nail clippers
Micro-honed blades
Suitable for dogs over 50 pounds
Specification:
Brand

Resco

Model

PF0752

Weight

2.9 ounces
Strong metal handle
Exceptionally sharp
Easy to use for cutting dog's nails
Useful blade replacement
May crush some dog's nails
Can be tricky to change the blades
See More Reviews

Just what you need medium and small breed dogs – you can also use them for cats, birds and rabbits. They are made from tough stainless steel and have a safety stop blade to help prevent you from cutting the nails too high up. This makes them perfect as puppy nail clippers.
These pet nail clippers give you a nice smooth finish so ragged dog nails will be a thing of thing of the past. The cutting blades are exceptionally sharp for precise cutting and they contour to your dog's nails.
Key Features:
For small and medium breeds
Produce a smooth cut
Exceptionally sharp
Specification:
Brand

Pettom

Weight

2.4 ounces
Very well made
Comfortable to use
Speeds up cutting
Blades can become blunt
Guard does not always work
Poodle Pet Dog Nail Trimmer Clipper
See More Reviews

A good choice for small dogs, this nail trimmer is just right for dog owners who like to get involved with some DIY grooming. They are also used by professional groomers for cutting dogs nails. The blades are constructed from stainless steel which is sharp and durable.
The handles are coated in rubbers so that they don't slip out of your hand. There is also a sensor guard so you are less likely to cut into the nail quick. This makes them an easy and safe option.
Key Features:
Suitable for smaller dogs
Rubber-coated handles
Sensor guard
Specification:
Brand

Poodle Pet

Weight

0.8 ounces
Can be used left handed
Feel just like scissors
Delicate enough for toy breeds
Not strong enough for larger breeds
Not as sharp as some other trimmers
Best Dog Nail Clippers Buying Guide & FAQ
Things to Look For in Best Dog Nail Clippers
There are many brands of nail clippers available to buy. If you have just decided that you are going to invest in some nail clippers and cut your dog's nails yourself, here are the main things that you should look for.
Blunt nail clippers are infuriating and dangerous. You need to choose some that have stainless steel blades that stay sharp even after repeated use.
You need to choose clippers that will suit your dog's nails. The larger breeds have thick nails with a wide diameter and they need a large dog nail clippers which are big and strong. Smaller breeds need a set of small dog nail clippers that are easy to handle.
Some clippers have a safety guard that you move into position to stop you going too far up the nail and cutting the quick. These are a very useful feature, especially for beginners, but you should not rely on them.
This is a useful safety feature that keeps clippers closed when they are not in use.
It is important that the handles are comfortable enough to grip when you are applying pressure to cut the nails.
It is easy for clippers to slide out of your hand when you are applying pressure and this can be dangerous. Handles that are coated in rubber stop this from happening.
Some owners prefer a guillotine style clipper but others who have larger dogs prefer a scissors style.
Why Do You Need the Best Dog Nail Clippers?
You don't have to trim every dog's nails. In many cases, they naturally wear down and get ground away as your dog runs around and digs. However, some breeds tend to have longer nails and will need some help to keep them in order. The Bassets and Dachshunds are typical examples. Nail clipping can be a weekly or a monthly task. If a dog's nails are too long, it can cause pain and may even affect the way they walk.
Of course, this is something that you can pay a vet or a professional dog groomer to do. However, there are some good reasons for you to invest in some nail clippers and do it yourself.
A weekly nail trim is going to make a big hole in your household budget. If you can do it yourself, you can save a lot of money.
It is a lot more convenient to do it in your own home at a time that is convenient for you rather than having to take your dog to a scheduled appointment.
Some dogs get very stressed about going to the groomers or to the vets and they will be more relaxed about having their nails clipped in their own home by someone that they love and trust.
This is a great time for building your relationship with your dog and bonding.
If you suddenly notice that one nail is very long, you can deal with it right away instead of having to make an appointment with a groomer for several days' time.
Many dog nail clippers can also be used on your other pets such as cats and rabbits.

Types of Dog Nail Clippers
There are two basic types of dog nail clippers.
Guillotine style clippers have metal parts that are shaped to form a hole. You place your dog's nail through the hole. When you squeeze the handle, a single blade slices across the hole and cuts the nail.
These are very suitable for small and medium sized breeds but may not be strong enough to cut the very thick nails of the larger breeds. You will have to replace the blade regularly.
The scissor dog nail clippers are sometimes called Miller's Forge clippers. They work along the same principle as a pair of scissors. The difference is that the blades have a semi-circle in them where you can place the nail to stop it sliding along the blade as you cut.
You can apply a lot of force to this style of clippers so they are the best option for large dogs with tough nails. However, because you need to apply pressure, they may not be suitable if you have small hands or a physical disability.
Nail Clippers vs. Grinders
Nail grinders are an electric appliance that have a small, rotating disc of rough material which grinds down the end of a dog's nails.
Some owners prefer them because they can be used on dogs that are scared of clippers – perhaps because they have had their quick nipped in the past by clippers. They also make the end of your dog's nails rounded and smooth which means that they won't snag carpets and will cause less damage to furniture and woodwork. Grinders are excellent for dogs with thick nails that clippers struggle with. Whilst you can still damage the quick with grinders, it is a more gradual process and so you will cause less damage.
The downside is that they make a noise that some dogs may not like and grinding nails produces dust and odor so it's best to do it outside. You'll have batteries that need to be replaced and they cost more. Nail grinding usually takes longer than nail clipping.
At the end of the day, you will have to choose what suits your dog based on their size and temperament.
Best Dog Nail Clippers FAQ:
Q: How and when should I cut my dog's nails?
A: It's quite easy to determine whether your dog's nails need cutting. If you hear them tapping on a hard floor as your dog walks around, it is time for a trim. You can also tell by looking at them. The nail should not be visible over the pad and they should not touch the ground when your dog is standing up.
You can't just rush in and start cutting your dog's nails if they have no experience of nail clippers. Very few dogs will tolerate this. Therefore, from a young age it is a good idea to get your dog used to the idea of clippers being near their paws. Start by holding the clippers near to their paws and giving them a lot of praise and a treat. You'll need to do this around 10 or 15 times. Then, start to introduce the sound of the clippers by squeezing them near the nail but not actually on it. Again, give plenty of praise and a treat. This also needs to be repeated around 15 times. Now you are ready to start clipping.
Put the main part of the clippers in your palm and control the moveable part with your fingers. Keep the cutting blade visible. Cut the nail from underneath by sliding the opening over the tip of the nail and avoiding the quick which is pink and has a blood supply. Squeeze the handles quickly and smoothly and hold the trimmer steadily. The end of the nail will fall off itself, you don't have to pull it.
The difficulty arises when you can't see where the quick ends because the nails are so dark. With dark nails, it is best to make several small cuts. Once you have made a cut, take a look at the freshly clipped edge. If there is a dark spot in the middle, you are near the quick and you need to stop.
Some owners can find the quick by shining a torch through the claw whilst others find that it is easier to see after the dog has had a bath or after rubbing baby oil on the nail.

Q: What to do if I cut my dog's nails too short?
A: Even professional groomers and the most careful dog owners sometimes cut too far down the nail. The pink area nearest the paw is called the quick and it is here that the nerves are. It is also where the blood vessels are so if you cut your dog's nails too short they will bleed.
It is important that you don't panic. You don't want to stress your dog any further so that they run around spreading blood everywhere. Keep calm and get a small piece of tissue paper. Place it on the quick that is bleeding and hold it firmly in place for a few minutes. If you are very prepared, you will have some clotting powder (styptic powder) available but this can sting so you may hear a yelp. You can apply it to the bleeding nail or pour the powder into your palm and cup the dog's paw in it. A mixture of corn starch and baking powder will also work well.
If the wound is bleeding steadily, it may help to wrap it in ice using a cloth for a while. In most cases, the bleeding should stop within five to seven minutes. If it is still bleeding 30 minutes later, take your dog to a vet.
When the wound stops bleeding, carry on with a firm compress and try to stop your dog from walking around for at least half an hour. Then wash the quick very gently with lukewarm water and apply a bandage. Keep an eye on the wound over the next few days because it can become infected. If it looks red and feels hot, if it starts to smell bad or if your dog becomes unwell, take them to a vet.
Q: What size of clippers should I use?
A: The size of the nail clippers that you choose must match the size of your dog. As you would expect, larger dogs have larger nails that have a greater diameter and are harder to cut. A set of small nail clippers just won't have the power to deal with them. They could end up splitting the nail and leaving it hanging off. Also, you will have to exert such pressure that it could hurt your hand and your dog's paw.
On the other hand, if you use a set of huge clippers on a small dog's nails you will also have problems. They will block off a lot of the nail so that you cannot view the quick. This means that you are more likely to cut into it and injure your dog.
Most nail clippers will come with a recommendation for the size of dog that they will suit. Some even mention specific breeds. However, it is also useful to read the reviews left by owners of the same breed that you have to see how they got on with the clippers.
 Q: Can I use my own scissors?
A: Your own scissors are not a good choice for trimming dog's nails. They are unlikely to be strong enough and you will have to exert too much force to get the blades together. You are likely to crush the nail rather than trim it cleanly.
Also, they will slip off the nail. This can cause you and your dog injury. A specially designed dog nail clippers are the best option.
Our Top Pick
Our top pick of the best dog nail clippers are the perfect type of pet accessory. They are made from durable stainless steel and maintain a sharp edge even after repeated use. To help prevent accidents, there is a safety stop.
These trimmers have a comfort grip handle and are available in several sizes so you can get one to suit all breeds
Sources:
How to Clip Dog Nails – Pet MD
How to Pick Dog Nail Clippers – American Kennel Club
Related Reads
Related Reads