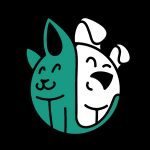 Whether they're floppy or pointy, your dog's ears are vital – they can pick up sounds four times further away than human ears, and detect frequencies at much higher pitches. Just like our ears, though, your pooch's lugs are prone to problems. Because they're deep, dark, and moist, dog ears are an ideal breeding ground for many bacteria and parasites.
Luckily, there is plenty you can do as an owner to help prevent an infection from taking hold, or to help one heal. One simple but effective method is to regularly clean your dog's ears. To do this, you'll need a good dog ear cleaner. These ear cleaners are specially formulated to gently remove dirt, wax, and potential pathogens – there are lots to choose from, and picking the best option for your and your four-legged friend can be tricky. That's where we come in: in our handy guide, we run through the top 10 dog ear cleaning solutions on the market right now. We've also answered some common ear-related questions, to help you care for your dog's hearing.
The Best Dog Ear Cleaner
Pet King Brands Zymox Dog Ear Cleaner
See More Reviews

Kicking off our list is this gentle dog ear flush by Pet King Brands. Their cleanser offers an effective, non-toxic solution to dirty ears. It's free from harsh chemicals, and kind to skin – with added Lactoferrin, Lacoperoxidase, and Lysozyme to promote soft and healthy ears. These active enzymes also help to break down and lift away dirt,.
The formula will leave your pet's ears smelling fresh too, and it's easy to use thanks to the bottle's narrow spout. Simply apply the cleaner, before wiping your dog's ear out with a cotton pad or ball. Owners say the solution works perfectly, offering pets relief from itchy ears, excessive wax, and even minor infections. The versatile formula is ideal for everyone from owners to groomers, due to its ability to thoroughly cleanse without causing irritation. 
Key Features:
Dog ear cleaning solution, available as a single bottle or multi-pack
Gentle, non-toxic formula
Contains active enzymes to break down dirt
Soothes inflammation in the ear
Leaves a fresh scent
Easy to use
Offers relief from itchy ears, excessive wax, and mild infections
Ideal for home and professional use
Specification:
Brand

Pet King Brands

Model

006PKB-4OZ

Weight

0.6 ounces
Dechra DermaPet Dog Ear Cleaner
See More Reviews

The next ear cleaner to earn itself a spot on our list is this hypoallergenic formula by Dechra. It's suitable for cats and dogs, capable of gently cleansing both ears and skin in general. It's pH balanced to match the natural acidity of your pet's skin, allowing it to avoid irritation and be suitable for regular use.
The versatile formula is a great ear wax cleaner, irritation-soother, and infection-buster. It even leaves behind a pleasant apple scent, which you and your pooch will love. Free from ototoxic agents and artificial cleansers, the all-natural formula lends itself even to sensitive skin. Owners across the board say that this formula treats ear infections like nothing else, relieving the itchy symptoms and helping dogs to stay comfortable and relaxed. Simply massage the formula into the ear, before carefully wiping away wax, dirt, and discharge with a cotton ball or pad.
Key Features:
Hypoallergenic ear and skin cleaning solution
Suitable for both cats and dogs
pH balanced and kind to skin
Ideal for regular use
Antibacterial
Treats persistent ear infections
Features a pleasant apple scent
Free from ototoxic agents and artificial cleansers
Specification:
Brand

Dechra

Model

DERMSKIN16

Weight

1 pounds
VetWELL Cat and Dog Ear Cleaner
See More Reviews

VetWELL have also nabbed a spot on our list, thanks to their unique ear cleaning solution. The formula was blended with the input of veterinary professionals, and works to gently cleanse and deodorize your dog's ears, helping to clear up bacterial infections. The solution also acidifies and dries the ears, which helps keep bacterial infections from returning. The gentle blend prominently features naturally soothing aloe vera, which removes the sting that some cleaners can inflict on tender ears.
When used regularly, the cleanser can eliminate dirt, debris, and perform ear wax removal, too. All this helps to keep the ear clear, and prevent itching and inflammation. As well as tackling bacteria, the formula can also rid your pooch of mites and excessive yeast. Each bottle is made in the USA, to an extremely high standard of quality. Owners report that the product not only works perfectly, but also smells great for a pleasant cleaning experience.
Key Features:
Dog and cat ear cleaning solution
Cleanses and deodorizes ears
Lessens bacterial and yeast infections
Fights mites
Contains aloe vera to soothe the ear
Acidifies and dries the ear to prevent future infections
Eliminates dirty ears and excessive wax
Made in the USA
Specification:
Brand

VetWELL

Weight

8.2 ounces
Mister Ben's Most Effective Dog Ear Cleaner
See More Reviews

The next ear cleaner to earn its place on our list is this full kit by Mister Ben. Underneath the vintage style packaging lies a safe an effective treatment for all manner of ear complaints. Inside, you'll find one bottle of ear wash, and one bottle of ear drops for dogs. Both are carefully blended from 100% natural ingredients, each of which has been cold pressed to retain its healing properties.
Aloe vera immediately soothes the redness and itching that ear infections can cause, while also acting as a natural disinfectant, to clear up the harmful bacteria. Each Mister Ben's kit comes with its own instruction booklet, helping you to get the most out of their great products. Overall, this effective solution certainly lives up to its name, and may well be the best way to clean ears for your canine companion. Owners across the board were impressed with how gentle and effective the formula was, offering their pooches instant relief.
Key Features:
Ear cleaning kit for dogs
Features one bottle of ear cleaner, and one of soothing drops
Made with 100% natural cold-pressed ingredients
Contains aloe vera to soothe irritation and kill harmful bacteria
Instruction booklet included with every purchase
Gentle formula is ideal for regular use
Specification:
Brand

Mister Ben's

Weight

1.1 pounds
PPP Pet Aroma Care Dog Ear Cleaner Wipes
See More Reviews

Ear cleaning solutions are great, but they might not be perfect for every pooch. In fact, the best way to remove ear wax from your dog's ears may be a pre-soaked wipe. These wipes are a convenient way to remove wax from tight spots, and could be much more comfortable for dogs who aren't a fan of conventional ear treatments.
Each wipe is soaked in a natural, soothing solution. Aloe vera in the formula helps to reduce inflammation and itchiness, while eucalyptus oil acts as a gentle but powerful antibacterial agent. Along with their anti-infection properties, the wipes also help to deodorize the ear, and keep unpleasant smells at bay. They'll leave behind the fresh and natural smell of eucalyptus, helping you enjoy cuddles with your canine companion a little better. Each tub contains 100 wipes, too, so you won't run out any time soon even with regular use. The wipes are a safe, effective, and convenient method for day-to-day cleaning, and treating infection.
Key Features:
Dog ear wipes
Natural formula contains aloe vera to soothe itchiness and reduce inflammation
Eucalyptus oil in the wipes naturally combats harmful bacteria
Wipes act to deodorize the ear
Quick and convenient to use
Gentle enough for day-to-day cleaning
Specification:
Brand

PPP

Weight

1.2 pounds
Petpost Dog Ear Cleaner Wipes
See More Reviews

These ear wipes by Petpost have also impressed us, earning themselves a well-deserved spot on out list. Each ultra-soft cotton pad has been soaked in a solution carefully blended to treat ear problems in dogs. The effective formula contains naturally derived ingredients, giving your pet the gentle cleaning experience they deserve. Coconut oil forms the heart of the blend, lending its moisturizing and soothing properties to the wipes.
Meanwhile, aloe vera helps to tackle infections, and reduce any inflammation. Because of their antibacterial and cleansing abilities, the wipes also act to deodorize your dog's ear, leaving behind the fresh and pleasant scent of coconut. Together, these two powerful ingredients can tackle a wide variety of ear problems, including infection, mites, and general irritation. Each tub of wipes is sustainably produced in the USA, using only high quality ingredients. Owners say that the wipes are powerful enough to tackle even persistent ear infections. Because they're so soft and soothing, dogs may even come to enjoy the cleaning process – a huge bonus!
Key Features:
Pack of 100 ear cleaning wipes for dogs
Made using naturally derived ingredients
Coconut oil moisturizes and soothes irritated ears
Aloe vera extract reduces inflammation and kills harmful bacteria
Act to deodorize your dog's ears
Suitable for the treatment of ear infections, mites, and general irritation
Super-soft wipes are comfortable for dogs
Manufactured in the USA
Specification:
Brand

Petpost

Weight

4 ounces
Doggie Dailies Pet Ear Cleaner
See More Reviews

Doggie Dailies is the next brand to earn themselves a spot on our list. Their soothing tea tree ear wash is the perfect solution for both dogs and cats with irritated lugs. The gentle formula can eliminate bad odors, calm itchy ears, clean away wax and dirt, and keep infection at bay, all without causing your pet a burning or stinging sensation.
These myriad benefits are achieved with the help of natural ingredients. At its core, powerful witch hazel reduces swelling, fights bacteria, and promotes healing. The formula also contains tea tree oil, knoe for its anti-inflammatory, antibacterial, and antifungal properties. Aloe vera further reduces inflammation, while encouraging any damaged tissue to repair itself. Finally, echinacea lends its own antibacterial and antiviral properties to the mix, finishing off any nasties in your pet's ear. The effective formula is safe, and easy to apply thanks to the specially designed bottle. Once you've cleaned out your pet's ear with Doggie Dailies' formula, bad odors will be a thing of the past, too – the natural solution leaves behind the subtle and fresh scent of tea tree. Each Doggie Dailies product is made to a high standard of quality in the USA.
Key Features:
Dog ear wash made from natural ingredients
Suitable for both cats and dogs
Suitable for treating and preventing ear infections
Witch hazel in the solution fights infection and calms itching
Tea tree oil reduces inflammation and kills bacteria and fungi
Aloe vera soothes the skin and promotes healing
Echinacea fights viruses and bacteria
Specification:
Brand

Doggie Dailies

Weight

9.6 ounces
Vet's Best Dog Ear Cleaner Kit
See More Reviews

The next ear cleaning solution to make our list is this wash and dry kit buy Vet's Best. The kit contains two coordinated treatments, designed to soothe raw and itchy ears, while removing dirt and excess wax. Each fast-acting formula provides poochs with almost instant relief from ear problems, offering long-lasting protection.
The first formula is an ear wash, featuring effective natural ingredients. Aloe vera soothes irritation, while also providing antibacterial protection, backed up echinacea, chamomile, and tea tree oil. The second bottle in this kit contains a dry formula – it goes onto the ear wet, but dries into an absorbent powder. By keeping excess water out of your dog's ears, the formula acts as a gentle but powerful deodorant, and helps prevent bacteria getting out of hand. Vet's Best formulae are designed to be non-stinging, too, for an easy and comfortable application. Each is manufactured in the USA using high quality ingredients.
Key Features:
Wash and dry ear cleaning kit for dogs
Ear wash soothes itchy ears, and removes dirt and excess wax
Dry formula forms a protective power layer, deodorizing and keeping bacteria in check
Made using natural ingredients
Aloe vera soothes irritation and fights bacteria
Echinacea and chamomile reduce redness and inflammation
Ideal for daily use to prevent infections
No-sting application
Manufactured using high quality ingredients in the USA
Specification:
Brand

Vet's Best

Model

3165810023

Weight

10.9 ounces
Project Paws Dogs Ear Wipes
See More Reviews

Project Paws have nabbed the penultimate spot on our list, thanks to their handy ear cleaner wipes. The carefully crafted formula was developed with the input of veterinary professionals, to clean, deodorize, and dry your pet's ears. Each wipe is soaked in a solution that's gentle enough for everyday use, without compromising of efficacy. With regular use, the wipes help to keep ear infections at bay, reduce wax build-ups, and remove dirt and debris from the ears.
The soothing wipes are alcohol free, preventing any stinging or burning sensations from affecting your pooch. They're suitable for use on all dogs, and gentle enough for puppies aged 12 weeks and up. As well as cleaning your pet's ear, the wipes also act to deodorize the area, keeping it fresh for days to come. Soothing aloe in each wipe naturally reduces inflammation in the ear, while eucalyptus extract helps to fight harmful bacteria, preventing infections from taking hold. Owners say the wipes are effective and easy to use, keeping mites and other infections safely at bay.
Key Features:
Ear cleaning wipes for dogs
Developed with input from veterinary professionals
Alcohol-free to prevent any stinging
Help to reduce wax build up and keep infection at bay
Soothing formula features aloe vera to reduce inflammation
Eucalyptus oil helps to fight bacteria
Wipes possess a deodorizing property
Easy to use
Specification:
Brand

Project Paws

Weight

6.4 ounces
See More Reviews

Last, but not least, are these dog ear infection drops by NaturPet. The safe and natural formula is carefully blended from a combination of bacteria-busting herbs, helping your dog to recover from an infection, without exposing them to harsh chemicals. Lobelia in these drops acts as a great natural pain reliever, while Echinacea root fights infection and promotes healing.
Alongside these herbs, black cohosh root assists in relieving inflammation, and garlic lends its natural antibacterial properties to the mix. The drops are gentle on the skin, and easy to use – simply place a few drops into the affected ear canal using the pipette provided. As well as tackling infection, the formula can also be used to prevent swimmer's ear, by applying a couple of drops to each ear before your dog hits the water. Owners report that these drops are fast and effective. They also have the bonus of being practically odorless, so as not to put pets off.
Key Features:
Ear drops for the treatment of infection in cats and dogs
Safe and natural herbal formula
Aids your pet's recovery without the need for harsh chemicals
Lobelia extract acts as a natural pain reliever
Echinacea root fights infection and promotes healing
Black cohosh root reduces inflammation
Garlic fights bacteria
Drops are also ideal for preventing swimmer's ear
Specification:
Brand

NaturPet

Weight

1.6 ounces
Best Dog Ear Cleaner Buying Guide & FAQ
On this list, you'll find what we believe are the best dog ear cleaners on the market, and  we're confident that you'll find the perfect solution for your pet here. To help you work out which one might be right for you, we've compiled this useful buying guide.
Below, we discuss some key factors to consider when choosing an ear cleaner or drops for your dog, before running through some important information about why, and how, ear cleaning can be so important to your pooch's auditory well-being and comfort.
What to Consider When Buying Dog Ear Cleaners
When it's time to choose an ear cleaning solution for your pet, there are some important factors to bear in mind:
The first thing to consider when choosing an ear solution for your pooch is what type you need. Most ear cleaners come in liquid form, but you could also opt for pre-soaked wipes, a 'dry' formula, or drops. Wipes are usually the most convenient option, while liquid solutions may give you better value for money. We'll discuss the pros and cons of each type in more detail later on in this guide.
When choosing an ear cleaner for your pooch, you'll want to feel confident that it will actually perform the task you need. If you're unsure what ear conditions your pet is prone to or struggling with, consult your vet first. Whether it's persistent infections or excessive wax, make sure the formula you choose is designed to target the specific issue which affects your dog.
As with any healthcare product, checking out the ingredients list is important when it comes to buying an ear cleaner for your dog. Look carefully for any ingredients your dog might be allergic to, and try to find a formula that will be gentle on their skin. It's usually a good idea to look out for natural active ingredients, since they provide all the cleaning action without the sting of harsh chemicals such as alcohol.
If an ear cleaner is easy to use, you're far more likely to use it regularly. This is why it's important to consider ease of use when choosing a dog ear cleaner. If your dog tends to resist ear cleanings, a pre-soaked wipe is probably your best bet, since it allows you to clean in a single step.
As with any purchase, your budget will be come into play when selecting an ear cleaner for your dog. Luckily, there are options on the market to suit any budget range. Bear in mind that buying in bulk can often save your money overall, especially if you need to clean your dog's ears regularly.

Benefits of Using Dog Ear Cleaners
Regularly cleaning your dog's ears comes with a whole host of benefits. Below we outline a few important advantages:
Cleaning your dog's ears on a regular basis gives you a great chance to check for symptoms such as redness, inflammation, or excess wax
Regularly cleaning your pet's ears with an antibacterial solution helps prevent them from developing an ear infection
Ear cleaning prevents your dog's ears from becoming overly waxy
Clearing dirt from your dog's ears helps to maintain a hygienic home
Regular cleaning keeps your dog's hearing in excellent condition
Cleaning your dog's ears will fix a mite infestation, and prevent more from occurring
Liquid vs Wipe Ear Cleaners
When choosing an ear cleaner for your dog, you'll find yourself faced with two options: wipes or liquid.
Each type has its own advantages and drawbacks:
The majority of dog ear cleaners take liquid form. They're usually sold in bottles that have a pipette-like head, for easy application. Liquid cleaners are the most cost effective way to cleanse your dog's ears, since a single bottle will last through many applications. Another advantage of liquid ear cleaners is their versatility - many can also be used on other areas of your dog's skin, and it's easy to apply as much or as little as needed compared to a wipe. However, not every dog takes kindly to liquid being squirted in their ear, and you'll also need to purchase cotton balls or pads to achieve the best results with this type of cleaner.
Alternatively, you can also clean your dog's ears with specially designed wipes. These wipes are usually cotton-based, pre-soaked in an ear cleaning solution so they're moist. These wipes are a lot more convenient to use than their liquid counterparts, since they allow you to clean your dog's ear in one simple step. They're also ideal for dogs who become distressed when liquid is poured into their ear. Conversely, wipes tend to be more expensive per application, and they make it more difficult to control the exact amount of product going into your dog's ear.
Best Dog Ear Cleaner FAQ:
Q: What is a dog ear cleaner?
A: Dog ear cleaners do exactly what you'd expect: they help you to clean your dog's ears. These cleaning solutions usually feature natural, non-irritating ingredients, so you can use them on your dog regularly. More often than not, they'll feature antibacterial plant extracts, such as garlic, tea tree oil, or eucalyptus, to help prevent and treat bacterial infections. Dog ear cleaners also contain soothing ingredients, such as aloe vera, to help reduce the  itching and inflammation which can be triggered by dirty or infected ears. Some brands also add moisturizing ingredients to their cleaners, such as coconut oil, so they can be used regularly without triggering dry or cracked skin.
As mentioned above, ear cleaners come in two main forms: wipes, and liquid. Regular cleaning is essential for dogs who are prone to ear infections, but all pooches can benefit from the occasional ear cleanse.
Q: How do I clean my dog's ear?
A: You can safely and effectively clean your dog's ear through the following steps. If you've never done this before, it's a good idea to have a trusted friend or family member help.
First of all, make sure your have your cleaning equipment on hand. You'll need:
Cleaning solution
Cotton balls or pads
An apron or clothes you don't mind getting dirty
Rubber or latex gloves for hygiene

If your pooch has long hair, and it's blocking your access to their ear, now is the time to trim it. If you don't the hair will get very wet during the cleaning process, and could prevent you from doing a thorough job. It's also a good idea to give your dog a treat or chew toy right about now, to forge positive associations with the cleaning process, and help distract them.
Next, direct the ear cleaning solution downwards into the ear canal. If your dog has floppy ears, you'll need to gently lift them up to do this. Be sure to offer your dog plenty of reassurance during this step, so they know there's nothing to be scared of. Next, gently massage the base of the ear, going in small circles. While doing so, you should hear a squelching noise - this lets you know the solution is reaching all through the ear canal.
Once you've applied the solution, and carried out your massage for around 20 seconds, let go. Your dog will naturally shake their head, following the instinct to clear the liquid from their ears.
By shaking their head, your dog has already removed a lot of fluid by themselves. Next, it's your turn to remove the rest, and any debris, using a cotton ball or pad. Work gently, wiping the folds of the ear until it appears almost dry.
Work out an Ear Cleaning Schedule
Most dogs should have their ears cleaned around once a month, or every time they go for a swim. Floppy ears should be cleaned a little more often - about once every two weeks.
Cleaning your dog's ears can help with many conditions, but you should seek advice from your vet if you notice these symptoms:
Yellow, bloody, or brown discharge from the ear
Swelling or redness
Odor
Hair loss around the ear
Scabs
Q: Can I use a human ear cleaner on my dog?
A: Because dogs and humans have very different ear anatomies, we wouldn't recommend it. Dog ear cleaners are specifically tailored to our four legged friends, and can help with problems that humans just don't experience, such as ear mites.
Our Top Pick
Pet King have truly earned our top spot, with their gentle and effective ear cleaner. The solution provides owners with a safe and non-toxic way to manage dirty ears, and combat minor infections. The formula contains a blend of active natural enzymes, carefully selected to clean, soothe, and deodorize ears.
The versatile solution is suitable for dogs of all breeds and sizes, and it's easy to use, too. By removing dirt from the picture, and soothing any inflammation, this ear cleaner has the power to keep infections and other issues at bay. It's gentle enough for day-to-day use, but powerful enough to provide long-lasting protection. Pets and owners alike will appreciate this no-fuss solution to dirty and infection-prone ears.
Sources:
How to Clean Dog & Cat Ears - PetMD
Home Remedies for a Dog Ear Infection - HowStuffWorks
Related Reads
Related Reads