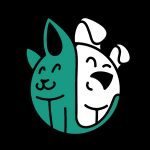 By their nature, all dogs can be mucky pups and so to be able to wipe and clean as you go is a must for any pet owner. Cue the dog wipe, that pre-moistened single-use, super convenient solution to dirty dogs, weeping eyes and irritated ears when a quick freshen up is the only way to go.
Dog wipes are versatile, safe for your pet and easy to use. And you can get wipes for a host of uses – whether it's for cleaning dirty paws after a muddy walk, sweetening up a smelly pooch or cleaning away irritants and soothing sore skin.
While the wet wipe is not meant to be a replacement for a regular dog bathing routine or for check-ups at the vet, they are a must-have for the back pocket when out and about with your pooch. Let us help you refresh your on-the-go grooming with our look at what we think are the 10 of the best dog wipes currently available.
The Best Dog Wipes
Pet MD Chlorhexidine Dog Wipes
See More Reviews

If your pet suffers from fungal or bacterial skin infections, then these powerful wipes from Pet MD will soothe their itches without damaging their skin.
These pet-safe medicated wonders are ideal for a host of canine skin problems, as well as helping to calm down and heal superficial grazes or insect bites. Containing chlorhexidine, which is an effective antiseptic and disinfectant, and the anti-fungal ketoconazole, these wipes are straight on the case to kill off the bacteria and yeast most commonly associated with skin infections in both cats and dogs. Plus, there is added aloe vera to soothe and calm your pooch's irritated skin. The sheets are on the small side but they have plenty of medicated lubricant, making them perfect for the creases and folds of the delicate areas of your pet's face, paws and body.
Key Features:
Formulated for ringworm, acne, hotspots and insect bites
Contains 2% chlorhexidine and 1% ketoconazole
An effective anti-bacterial, anti-fungal and antiseptic
Added aloe vera and lactic acid to soothe and calm
Comes in a tub of 50 wipes
Specification:
Brand

Pet MD

Model

695321

Weight

2.4 ounces
Pogi's Grooming Dog Wipes
See More Reviews

If you want to give your pooch a bit of a pamper as well as a refreshing wipe down, then check out these natural general grooming wipes from the popular Pogi's earth-friendly range. With some rather lux coat conditioning ingredients, including aloe vera, vitamin E and Hawaiian awapuhi, these natural wipes will leave your pet clean, smooth and smelling fresh, without any harsh chemicals that could irritate his skin.
The wipe sheets are large and quilted, so durable enough to be used on even the most super-sized dog and can whip up a clean shine on the thickest of coats. Use on their coat, face, paws and butt to clean and freshen, at home between baths or out and about. There are no artificial nasties in these wipes, as they are parabens, alcohol, chlorine, and harsh chemical free. Plus, the wipes are made from sustainable and biodegradable bamboo so not only are they kind to your dog but are safe for the environment too.  Can also be used on cats and can really help to reduce any dander on their coat. One for the cupboard, all year round.
Key Features:
Naturally helps to clean, freshen and condition your dog's coat
Earth-friendly – made from sustainable bamboo
Aloe vera, vitamin E and awapuhi for extra conditioning
Paraben, alcohol, chlorine and fragrance free
100-wipe resealable pack
Specification:
Brand

Pogi's Pet Supplies

Weight

2 pounds
See More Reviews

If you are having problems with your dog's ears or want to prevent any infections returning, then check out these alcohol-free pet wipes from VetWELL, specifically formulated for the delicate skin inside the ear.
Developed with veterinary experts, EarWELL dog ear wipes will help to gently remove waxy build-up, dirt and debris that could lead to painful itching as well as smelly ears. The eucalyptus acts as an antiseptic and helps to reduce any inflammation without stinging, while the added aloe vera soothes, cools and calms. Gentle enough to be used every day, EarWELL can be used to either clear up an existing ear irritation or to prevent any build up which can lead to problems. Alcohol-free, they then gently deodorize your pet's ears, leaving him smelling fresh and itchy-ear free. They are also good for bringing ear relief to dogs who suffer from allergies.  The sheets are on the small size but there are 100 in a tub so should last you well.
Key Features:
Reduces wax build up and removes ear debris
Gentle enough for everyday use
Non-irritating formula – contains eucalyptus and aloe vera
Safe for use on puppies over 12 weeks
Alcohol-free
Specification:
Brand

VetWELL

Weight

5 ounces
Sogeval Douxo Chlorhexidine Dog Wipes
See More Reviews

Douxo have come up with a neat pack of easy to use pads containing 3% chlorhexidine to target a host of bacterial and fungal skin conditions that can irritate your dog.
These medicated pads will effectively clean both the face and body of your pooch and are soft and gentle enough to get into those tight spaces, folds and canine nooks and crannies.
Key Features:
Formulated for the treatment of skin pyoderma and malassezia
Contains 3% Chlorhexidine
Includes Climbazole and Phytosphingosine Salicyloyl
Cleans, soothes and helps skin to heal
Small easy to use pads
Specification:
Brand

Sogeval Douxo

Model

Chlorhexidine 3% PS Pads

Weight

6.4 ounces
Earthbath All Natural Grooming Wipes
See More Reviews

Super-gentle and totally natural, these caring wipes from Earthbath can be used on pups as young as six weeks old, to help keep coats, feet, face and butts squeaky clean, without any irritation.
With green tea, aloe vera and vitamin E, there are no nasties here, just a fresh smelling cleaning lubricant on a large and thick wiping pad that not only cleans but conditions too.
Key Features:
Fragrance and allergen free
Naturally wipes away dirt and odors
Formulated with aloe vera and vitamin E
Can be used on pups from age of six weeks
100-percent bio-degradable and cruelty free
Specification:
Brand

Earthbath

Model

PH7W

Weight

1.54 pounds
Nature's Miracle Deodorizing Bath Dog Wipes
See More Reviews

For the above average stinky pooch, we really like these mild but effective everyday deodorizing bath wipes from Nature's Miracle. Alcohol-free, these nice sized wipes use a proprietary odor-clean solution to break down tough odors, while the moisturizing formula leaves your pet's coat dirt-free and shiny. Pack in your bag or coat pocket for the daily walk, and you can be sure you can tackle any odor trauma, no matter where your pet goes (or what they roll in!) While they won't give you a long-lasting miracle when it comes to your pooch's odor control, these wipes are also great for in-between bath and full grooming freshen ups.
A great value product, you can choose from two fresh but not overpowering scents and they come in a resealable pack. Pop in a zip-lock pack for extra freshness and to avoid drying out.
Key Features:
Deep-cleansing and odor control formula
Mild enough for everyday use
Moisturizing conditioners for a healthy shine
Perfect for cleaning coats after walks
Comes in a choice of two fresh scents
Specification:
Brand

Nature's Miracle

Model

NMI07009

Weight

1.4 pounds
PPP Pet Aroma Care Ear Wipes
See More Reviews

If stinky ears are becoming a problem for your pet but you don't want to over clean in case you cause further irritation, then check out the Pet Aroma Care Ear Wipes from PPP.
With natural aloe vera and eucalyptus oil, this cruelty-free tried and tested formula will gently clean and disinfect your dog's ears, while deodorizing any nasty odors to leave him smelling and hearing sweet. These dog ear wipes are mild enough to be used daily to maintain a healthy ear or for quick clean ups when his ear whiff becomes too much. They are also a good alternative if your pet simply doesn't like ear cleaning drops. They are not recommended for dogs under 12 weeks and they do contain both salicylic and lactic acid so check in case your dog has a sensitivity, but for most dogs these are good, solid and effective every day wipes to keep their ears happy.
Key Features:
Every day gentle cleaning for dog ears
Contains aloe vera to soothe
Eucalyptus oil for antiseptic cleaning
Deodorizes ear smells
Suitable for dogs over 12 weeks
Specification:
Brand

PPP

Weight

100 wipe tub
Pet MD Dog Ear Cleaner Wipes
See More Reviews

For superior cleaning when it comes to your pet's ears, then this advanced formula from Pet MD can bring your dog some much-needed but gentle relief. With salicylic
Acid to reduce inflammation, antiseptic eucalyptus and soothing aloe vera, these quality dog ear wipes will gently clean, deodorize and dry your dog's ears as well as reduce wax build up. Effective for any ear irritations that can lead to infection or to use to clean out dirt and prevent new problems, they can also reduce any unpleasant ear odor. Now that will keep both you and your pooch happy!
You may need to check that your pet is not sensitive to the salicylic acid, but for most dogs this is a really effective and natural disinfectant and will leave their ears soothed and cleaned. The wipes can also be used to control and reduce any ear problems your dog may have with yeast and mites. These ear wipes are not advised for use on young dogs below the age of 12 weeks.
Key Features:
Cleans, dries and deodorizes your dog's ears
Contains aloe vera and eucalyptus
Includes salicylic acid to disinfect
Can also help to control yeast and mites
Not suitable for dogs under 12 weeks
Specification:
Brand

Pet MD

Weight

5.8 ounces
See More Reviews

Many dog owners are familiar with the smell that results when their pet's anal glands are blocked – and it's not pleasant for either pooch or their human. These glands play an important function, both as a way to mark territory and also to help lubricate the passing of poop. Sometimes these hardworking glands get blocked which is where these effective wipes from Glandex step up to help.
Use to prevent the problem after a gland has been expressed or as part of cleaning up a blocked gland, your pet will feel the relief of the gentle cleaning these glands wipe provide. They can safely be used on your pet's sensitive areas but are strong enough to clean any stubborn mess and deodorize difficult odors. Plus, the fresh natural scent helps to keep your pet smelling sweet. Aloe vera and vitamin E then work to soothe and moisturize, leaving your dog, comfortable and happy.
Key Features:
Convenient one step clean-up for anal glands
Gentle on sensitive areas yet eliminates tough odors
With aloe, vitamin E, skin conditioners,
Deodorizes with a fresh scent
Soft & gentle premium cloth material
Specification:
Brand

Glandex

Model

GXW75-44986

Weight

1.8 pounds
WAHL Dog Refresh Cleaning Wipes
See More Reviews

Pet owner favorites Wahl have created an awesome pet wipe all-rounder with their Refreshing Cleaning Wipes that can be safely used on both your pet's face and body, including their ears.
A natural formulation that has been PH balanced to prevent irritation, WALH uses gentle ingredients that are also effective in blasting through the muck. The list reads like a premium face moisturizer – coconut oil, chamomile extract and aloe vera with a natural lavender scent – with no nasties such as alcohol or parabens. The wipes are a good size and the cloth thick but soft, and we have to say, very moist, giving you a satisfying cleaning feel as you wipe and rub down your pet. The coconut oil can also work wonders with the condition of your pet's coat and skin. For keeping in the back of the car, or in your bag these dog wipes will be your go to for when you are faced with a smelly or mucky pooch who is in need of a quick refresh.
Key Features:
Coconut oil-based formula
Alcohol and paraben free
Suitable for all dog coat types
Enriched with lavender, aloe vera and chamomile
Can be used on your pet's face and body
Specification:
Brand

WAHL

Model

820018

Weight

13.01 ounces
Best Dog Wipes Buying Guide & FAQ
What to Look for When Buying Dog Wipes
With the choice of wipes available, it can be a little daunting to know which type will be the best dog wipe for your pooch. To help you buy the right product, you'll need to give some thought to the following:
Not all dog wipes are the same, so you need to be sure you are buying the right one for your pet's needs. Some wipes are for general use, that is cleaning muddy paws or a dirty coat, so can be used all over the body whereas others are for specific areas such as cleaning discharge from eyes or ears. If you have a very young dog, you should also look for special puppy wipes.
Check the list on the back of the pack to make sure the wipes contain high-quality ingredients that won't cause any irritation. Make sure they are free of the chemical nasties such as parabens, alcohol and artificial fragrance, especially if your pooch is a sensitive soul. Dog bath wipes with antibacterial and anti-fungal ingredients are also good for dogs prone to skin conditions.

Why You Should Use Pet Wipes for Dogs
Dog wipes are a great idea for when you and your pet are on the go and need a quick clean up after a muddy walk or before getting back into the car. They are also a good way to keep your dog neat and fresh between baths if his coat or paws are starting to get a bit grubby or smelly. And when it comes to wiping sensitive areas, using the right type of wipe means you are not going to do your pup any harm as you clean up or soothe his eyes or ears. Pet wipes for dogs have also been specifically made with your pup in mind so are safe to use.
Different Uses of Dog Wipes
There's a pet wipe for a host of reasons, not just keeping your mucky pup clean. Here's the lowdown on the main types you can buy:
Dog bath wipes are ideal for everyday use that can help to not only clean up your dog but also deodorize and condition his coat and skin. They are generally made from a gentle formula, but you can also buy grooming wipes that are medicated or antiseptic to help with any skin complaints your dog may have.
Dog ear wipes and dog eye wipes are specially formulated for delicate areas. Eye wipes can be used to help remove tear staining while wipes formulated for ears can help to reduce and prevent build-up of wax and also help to prevent ear infections and irritations.
If you are familiar with the distinct scent that can arise from your pooch's bottom end, then you'll know that their anal sacs (which release secretions to help bowel movements) can get blocked. Dog wipes specifically for cleaning the anal glands can get your pup's toilet habits get nicely back on track.
Your dog's teeth can get a little scummy which is when dental wipes come in. Wrap a wipe around your finger and 'brush' wipe away his teeth grime. These wipes are good for pets who don't like other ways of keeping their teeth clean, or older dogs with gum problems.
For large dogs and muddy surface areas you'll need larger wipes that are durable enough not to break or dissolve after one wipe. For delicate areas such as their ears or eyes, a smaller wipe will be easier to use.
You won't be using all the wipes at once, so look for packaging that can be re-sealed. It will need a good seal otherwise the remaining wipes will quickly dry out. Tubs with a lid are a good choice as they can be re-filled when you run out.
Tips When Using Dog Wipes
The best dog wipes should be straightforward and easy to use, as you don't want to cause any unnecessary irritation or stress for your pet. It is also important not to use dog wipes in place of your pet's regular bath routine but to clean up between times or to do 'running repairs' after a particularly mucky walk. Whether it's their paws, eyes or somewhere more sensitive, be quick and gentle when you wipe and don't let your pet chew or take hold the wipe. And make sure you use the right wipe on the right part of your pet's body.
When it comes to disposing of the soiled wet wipe, resist the urge to throw it into a toilet or waste disposal but pop it in the bin.  When it comes to the environment, there are also a growing number of products now being made from sustainable products such as bamboo which are also biodegradable, so you don't clog up the landfill.

Best Dog Wipes FAQ:
Q: What are dog wipes?
A: Simply put, a dog wipe is a small square or rectangular piece of disposable cleaning fabric soaked in various cleaning, medicating or conditioning ingredients depending on its intended use. They are meant for single use, either for cleaning muck or cleaning sensitive areas of your dog. Many general cleaning or dog bath wipes also contain deodorizers or moisturizers to help condition and freshen your pet's coat. Medicated wipes should only be used on the areas of your dog as directed in the pack's instructions.
Q: Can I use dog wipes on my other pets - like ferrets, rabbits, hamsters, etc.?
A: It depends what it says on the label but as a general guide, pet wipes are really only intended for dogs and cats. Pet wipes can be too harsh for smaller mammals such as hamsters or rabbits and contain ingredients that could irritate their skin. For smaller pets, the best advice is to use a soft tissue or damp cloth to wipe down their fur or remove any dirt.
Q: Can I use baby wipes on my dog?
A: No. The formulation of baby wipes is totally different to what you need to clean or wipe your dog. Humans and dogs also have different PH levels in the skin which means using a baby wipe could result in a seriously irritated and unhappy pooch. The best advice is stick to wipes specifically made for your dog.
Q: My wipes dried out. Now what?
A: If you haven't resealed your pack correctly or have had the wipes for a considerable time, then they will most likely dry out and lose their original 'wet wipe' qualities. You can still use the dry cloth that's left behind on your pet, either as a dry wipe or soaked in warm water and squeezed out. The best way to prevent your dog wipes drying out is to buy the type that come in a canister or tub with a lid or sealable plug to prolong the life of the wet wipe.
Our Top Pick
For its effective combination of quality ingredients and soothing formula, Pet MD's Chlorhexidine Wipes totally cleans up as our best dog wipes top pick. These wipes will be a welcome addition to the home of any owner whose pet is bothered by pesky skin conditions, grazes or insect bites. They are quick acting, fast healing but don't irritate your precious pooch's skin. And the aloe vera is a wonderful soother, leaving you with a calmer pet all round. Definitely one to have in your pet care kit.
Sources:
Pet Care: Why Grooming Is Important - Pets WebMD
How to Clean Dog & Cat Ears - PetMD
Related Reads
Related Reads