The Best Dog Nail Grinders in 2022
Last Updated: January 4, 2022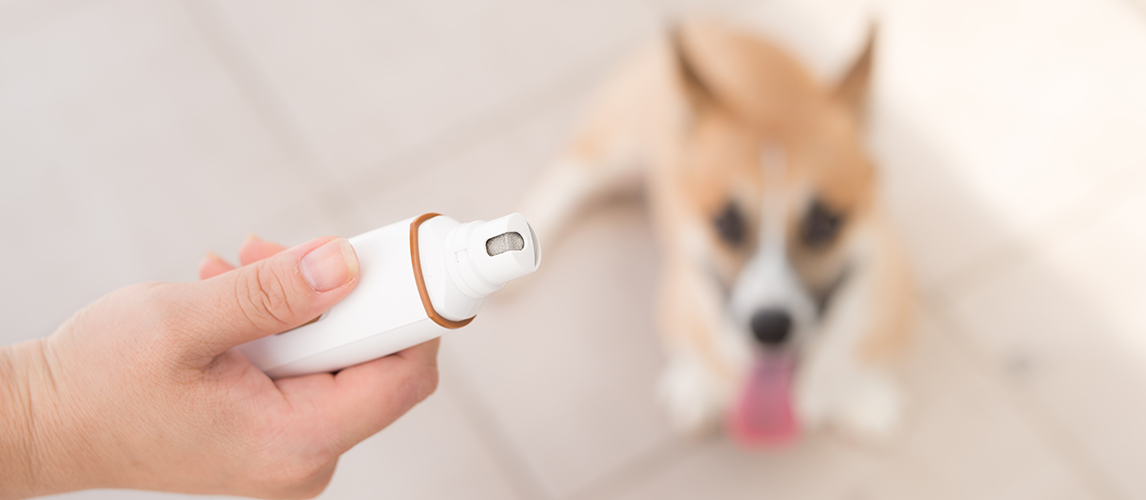 PetSide may earn a small commission from affiliate links in this article.
Learn more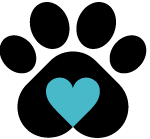 By Petside
Published 08:20 am
Just like us humans, our canine companions can benefit from the occasional manicure. It may seem like an aesthetic choice, but short nails actually come with a whole host of health benefits. They don't chip or break in the same way that long nails can, saving your pooch from considerable discomfort and pain. Short nails are more comfortable for dogs to walk on, and they're also much less likely to become caught in clothes or furniture.
With all these benefits, it's no surprise that more and more owners are choosing to take action when it comes to dog nail trimming. You could use a pair of clippers, but many animal lovers prefer the pet nail grinder. This handy tool files down your dog's nails, using a spinning disc coated in an abrasive substance similar to sandpaper. If you think this handy piece of kit might be right for your dog, read on, as we run through our list of the top 10 dog nail grinders available right now. To help you make an informed decision, and get the most out of your new grooming tool, we've also put together a handy guide to grinding your dog's nails safely.
The Best Dog Nail Grinder
Best Dog Nail Grinder Buying Guide & FAQ
These dog nail grinders are the best of the bunch, and we're confident you'll find your new manicure companion somewhere among the list. To help work out which option is best for you, and get the most out of this handy tool, we've put together a buying guide. Below we run through what to look for in a nail grinder, how to safely use one, and why you might want to.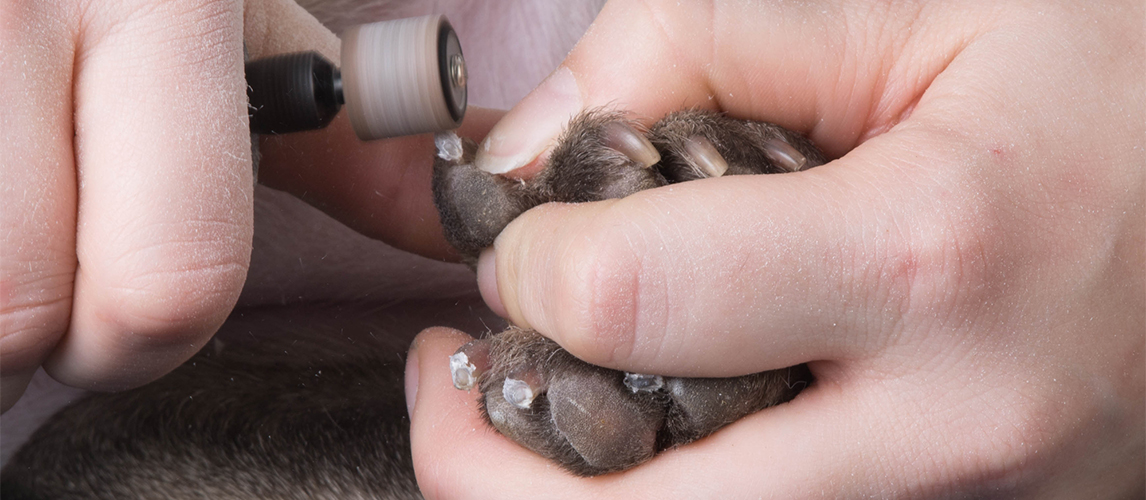 What Makes the Best Dog Nail Grinder
When it's time to choose a nail grinder to give your dog a manicure, it's a good idea to watch out for the following traits:
Like all tools, it's important to choose a grinder that's simple to operate. Look out for an ergonomic or easy-grip handle, large controls, and low noise and vibration levels. Depending on your personal preference, you may find a cordless design easier to use, since there won't be any cables to get in your way.
A good quality dog nail grinder is built to last. It can be difficult to guess a tool's longevity before you've actually purchased it, but there are some reliable indicators to look out for:
Good customer reviews, diamond bit grinding surface, rechargeable batteries, quality materials such as high-density plastic
Power is important when it comes to grinding your pet's nails. Without enough power behind its grinding surface, a tool won't be able to file down tough dog nails. To ensure your new grinder is properly equipped to deal with canine claws, aim for at least a 3-volt motor.
Check out our guides on Dog Grooming Tables and Dematting Tools for Dogs.
Versatility is especially important if you share your home with more than one pet, but individual dogs can also benefit from a versatile grinding tool. To ensure the grinder can handle claws of all shapes and sizes, look out for differently sized grinding ports, interchangeable bits, and possibly multiple speed settings.
Why You Should Use a Dog Nail Grinder
Maintaining your dog's nails with a grinding tool has a number of benefits:
In the wild, your dog's nails would naturally be worn down - keeping them short in domestic environments mirrors this
Long nails can chip and break painfully
Long nails can become trapped more easily
Dogs can suffer from ingrown nails, just like humans
Nails that are too long can impact your dog's gait
Long nails can lead to poor posture, and even skeletal damage over time
Many owners prefer using a grinder compared to a clipper, for a variety of reasons:
Grinders are a safer option - it's much more difficult to damage the quick
When done correctly, grinding is painless
Grinders leave nails smooth and natural - a look difficult to achieve with clippers
Many owners find grinders easier to use than clippers
For more options, check out our detailed review of Dog Nail Clippers.
When You Shouldn't Use a Dog Nail Grinder
Avoid grinding your dog's nails if:
You haven't yet introduced them to the grinder
Their nails are already short (don't touch the ground during a trot)
They have a painful foot or nail condition
Dog Nail Grinding Tips & Tricks
Grinding might look tricky, but it's actually very easy to get the hang of - provided your pooch is co-operative!
The following tips should make for a smooth experience:
Before you start trimming your dog's nails, let them sniff and paw the tool. When they interact with it, give them plenty of praise and treats. Next, switch it on and show them again, so they can become accustomed to the noise. Following these steps lets your dog know that the tool isn't a threat.
Before grinding your dog's nails, check there isn't any hair in the way that could become caught in its spinning tip. If there is, tie it back or trim it away. Always grind your pet's nails in a comfortable position, holding them securely, and be prepared to stop at any moment if they show any signs of distress.
For best results, begin grinding away the claw's sharp tip from the bottom. Move the grinder slowly upwards to the top of the tip, before moving back down again. Continue this motion until the nail is an appropriate length (just before the quick, which appears as a narrow pink triangle). To finish off, move the grinder around the new tip in a circular motion for a smooth polish.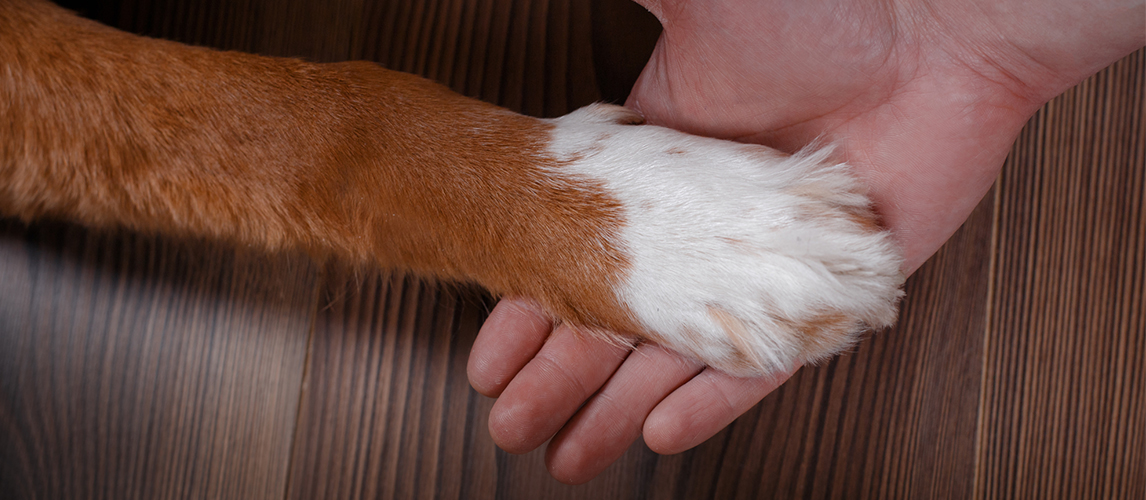 Our Top Pick
In our opinion, the best dog nail grinder has to be this handy device by Dremel. Known for their rotary tools, Dremel have turned their attention towards petcare with great success. The grinder features a cordless design for easy use, powered by a rechargeable battery with an impressive life. Thanks to its dual speed settings, the tool allows owners to safely and carefully grind down nails in stages - starting with the faster speed, and finishing up with the slower one.
Thanks to its ergonomically moulded handle and simple control settings, the grinder is also very easy to use. Its 4.8 volt motor is powerful enough to trim nails quickly, yet gentle enough that your pooch can expect a comfortable experience. Owners across the board found themselves impressed with the ease of use and durability that Dremel pulled off designing this tool. Each nail grinder includes a battery and six fresh grinding bands, so you can get to work giving Fido a manicure straight away.
FAQ
Q:

What is a dog nail grinder?

A:

Dog nail grinders are the canine equivalent of our nail files. They use an abrasive surface to wear down long nails, without the use of sharp blades.

They usually appear like a wand, with a spinning abrasive tip that's placed against the nail.
Q:

How often should I trim my dog's nail?

A:

This can vary between dogs, but generally speaking trimming or grinding their nails every four to six weeks is enough.

If your dog's nails click against the floor when they run, it's usually time for another manicure.
Q:

Is there any chance that I will hurt my dog?

A:

Nail grinders are comparatively safe, and painless during proper use. However, there are still a few risks to be aware of:
Hair getting caught in the spinning tip
Cables tangling
Grinding to the quick
Although the latter is highly unlikely, use extreme caution, as damage to the quick can be very painful for dogs. If their quick is cut, they may not allow their nails to be tended again.
Q:

What should I do if I grind too much?

A:

If you accidentally grind your dog's nail a little too short, this is no cause for concern. Simply wait for it to grow back, and be more cautious during your next canine manicure.

If you manage to grind to the quick, things are a little more complex. If this happens, you'll see blood, and your dog will probably exhibit signs of distress. To stop the bleeding, you can hold a styptic pencil to the wound for two minutes.

The bleeding should subside on its own naturally, but if it's prolonged, or you notice any swelling, take your dog to the vet's as soon as you can.