The Best Dog Toothpaste in 2022
Last Updated: January 4, 2022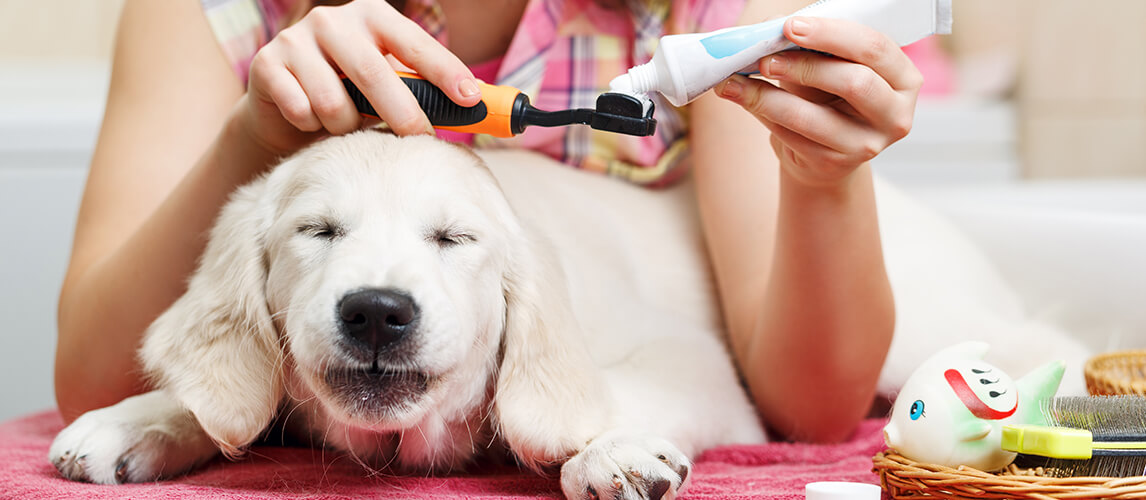 PetSide may earn a small commission from affiliate links in this article.
Learn more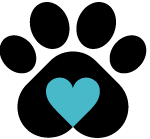 By Petside
Published 11:38 am
Looking after your dog's oral hygiene is just one of your many responsibilities as a pet owner. Unfortunately, this is a duty that is often overlooked, leading to expensive and disruptive dental work further down the line. Of course, you could get a professional to do the job for you, but this can get expensive after a while.
If you are going to take on the task of brushing your dog's teeth yourself (and you certainly should), you should look for the best dog toothpaste that the market has to offer. But with so many different brands and varieties available, choosing the right product for your pup isn't the easiest task in the world. Not to worry though because we are here with our reviews and guide to finding the best toothpaste for your pup!
The Best Dog Toothpaste
Best Dog Toothpaste Buying Guide & FAQ
If you are still in doubt about which toothpaste for dogs is right for your pooch, this buying guide is for you. Here, we cover everything you need to know about tartar control, bad breath prevention, and overall good dog dental care, including what makes a pet toothpaste effective. We also talk about the positives of brushing your dog's teeth on a regular basis, plus answer some of the most commonly asked questions about dog oral health, so read on!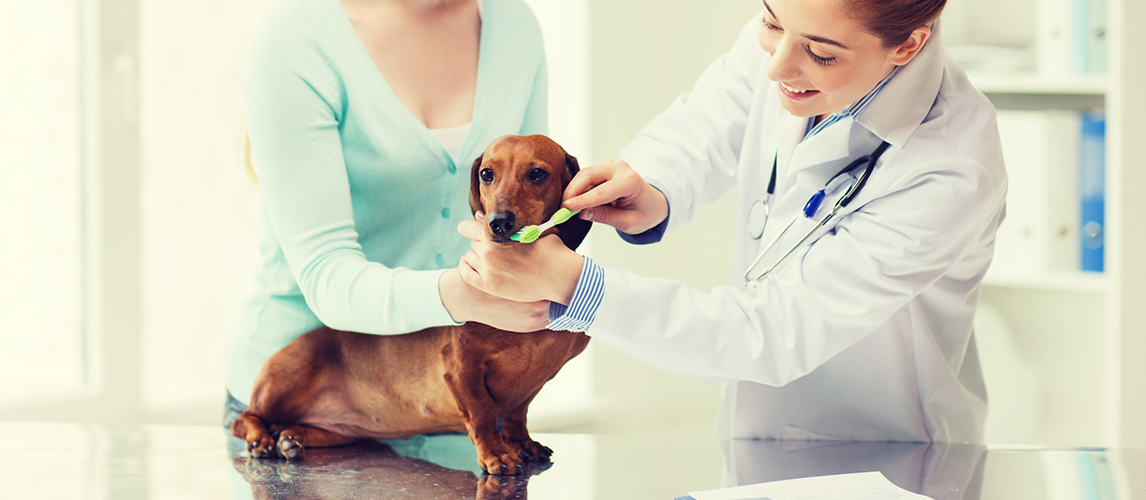 What to Look for In a Toothpaste for Dogs
Have you chosen the toothpaste which is right for your pooch? If not, don't worry about it! Here are some of the key features to look out for which will help you to decide.
The first thing that you should make sure of is that the toothpaste has been specially formulated for pets. Unlike humans, dogs will not spit out the foam, so if it contains dangerous chemicals, this can lead to stomach upset and discomfort. Apart from fluoride, there are other potentially harmful substances including artificial sweeteners or flavorings (natural flavors are fine tough as they increase the palatability of the formula). Check the ingredients in closer detail to see the positive properties they offer like fighting against tartar and plaque build-up or freshening breath. A lot of modern dog toothpastes contain enzymes, which offer extra positive effects.
A huge number of dog toothpastes do not contain a foaming agent, but it is still worth double-checking to make sure. Essentially, this indicates that the formula is safe for your pet to swallow and it will not need to be rinsed out. This makes the task of cleaning your dog's teeth so much easier.
We referred to taste earlier on, but it is very important for many dogs to ensure that they actually enjoy the brushing experience. Otherwise, they are likely to end up recoiling and trying to get away whenever you get the toothpaste out. Many dog toothpastes have some kind of meat or poultry flavor that mimics dog food. Alternatively, it may have a sweet flavor like vanilla. There is often a breath-freshening ingredient added such as mint, which is pleasant without being totally overpowering.
You may want to compare the prices as part of your decision-making, but it is also worth looking closer at the tube size. You can't compare like-for-like if the sizes are different. If you are unsure whether or not your pet is going to enjoy a particular brand of toothpaste, you could buy a smaller tube as a trial. This way less will go to waste if you find that they are not happy with it.
While looking after your dog's dental hygiene may be the primary reason for using dog toothpaste, reducing bad breath is a pleasant side effect. Dental issues are one of the main reasons for dog bad breath, so if you can solve these problems, this will help significantly. Also, many pet toothpastes contain breath-freshening substances like mint. And if you have a dog who loves to get in your face to give you a kiss, this is bound to be a relief! Check out our guide on dog dental spray for more info.
Another positive effect that dog toothpaste can offer is whitening of your pooch's teeth. If your pooch's pearly whites are starting to look a little discolored or stained, search for the pastes that offer whitening and stain-removing as one of the benefits.
Whenever you are buying something which is going into your dog's body, it is worth looking in closer detail at the brand. You can check on its credentials, years of experience, and reputation. The packaging is also a good indication of the quality of the product. It should look clean-cut and professional.
Why You Should Brush Your Dog's Teeth
There are plenty of reasons why brushing your dog's teeth is an important part of their general healthcare. Here are some of the reasons why this is something you should do as a responsible pet owner.
Prevent Tartar and Plaque Build-up
Dental disease in dogs is usually caused by the build-up of food particles and bacteria around the base of the teeth near the gumline. If not removed, it will combine with their saliva and result in tartar, which attaches itself strongly to the teeth and is extremely tough to remove. Once it is on there, it will irritate the gums and lead to inflammation and sometimes even infections. Brushing your dog's teeth at least twice a week either with a finger brush or a long-handle brush and pet-friendly toothpaste is one of the best ways of removing plaque before it turns into tartar.
Reduce the Risk of Other Health Problems
If you let tartar build up on your dog's teeth, it can lead to oral diseases such as gum disease and tooth cavities. These, in turn, can end up causing more severe problems in other parts of your dog's body, including their internal organs such as their heart. Not only could these problems end up being dangerous to your dog, but they are also likely to be expensive to put right. Bear in mind that dogs are often very good at hiding pain, so you may not realize that they have developed a serious dental issue until it has become very advanced.
Protects Teeth for Longer
Your dog's teeth go through a lot. As well as munching on their food, dogs have a natural instinct to bite and chew objects. If you don't help them look after their pearly whites, these can end up wearing away, leading to pain and difficulty eating. In extreme situations, dogs can lose their teeth, which is obviously a highly unpleasant experience. Unlike you, your dog cannot look after their own teeth, so it is important that you help them by brushing them using a pet-friendly toothbrush and toothpaste on a regular basis.
Dog Dental Health Issues Are Common
It is estimated that 4 out of 5 dogs over the age of 3-years-old suffer some kind of periodontal disease. Often, this is the result of plaque build-up, which could have been prevented by regular teeth cleaning. So, if you don't want your pooch to fall into this category, it is important that you take the time to look after their dental hygiene.
When you first start brushing your dog's teeth, this is a habit that can feel strange to them, and it can take some time before they get fully used to it. If you develop this dental healthcare routine from a young age, it just becomes another standard part of taking care of them like clipping their nails or giving them a bath.
Identify Oral Issues Early
If you brush your pup's teeth regularly, this gives you the opportunity to give their mouth a closer inspection. And if something seems amiss, you can report it to your vet at the earliest possible opportunity. Some of the common issues to watch out for include bad breath, misaligned or loose teeth, discolored teeth or gums, tartar along the gumline, bleeding gums, or bumps or growths within the mouth. Even if you are brushing and checking your dog's teeth daily, it is still a good idea to have a professional inspect them every six to 12 months.
Common Ingredients in Dog Toothpaste
Now, let's have a look at some of the ingredients that are commonly found in a dog toothpaste. Remember, it is important to scrutinize anything which is going into your dog's body. Many toothpastes contain special enzymes which work to reduce bacteria build-up. Some contain silica, which is designed to remove plaque and tartar gently. Others have emulsifiers to help prevent tartar build-up. And often, pet toothpastes will contain some kind of flavorings to make them more palatable.
Additional ingredients which are commonly found in dog toothpaste includes tea tree oil and propylene gel. If you are unsure of whether a particular ingredient is okay or not, you should consult with your dog's vet for more information. You want to avoid anything which is too abrasive or toothpaste with artificial sweeteners which can upset your dog's stomach. If you are unsure how they will react to a particular brand, buy the smallest tube available to test out their reaction.
Our Top Pick
While all dog toothpastes featured on our list are excellent formulas, our number one pick is the Virbac CET toothpaste. Created by a brand with more than 30 years of experience, it contains no foaming agents or fluoride, so you don't have to worry about your dog swallowing it. The abrasive action of the paste removes plaque and controls the formation of tartar, which is exactly what you want in a quality toothpaste. As a bonus, it comes with a pleasant vanilla-mint flavor, so it's palatable and will freshen up your pup's breath!
Hundreds of pet owners have rated it very highly, and we agree that it is the best dog toothpaste on the market.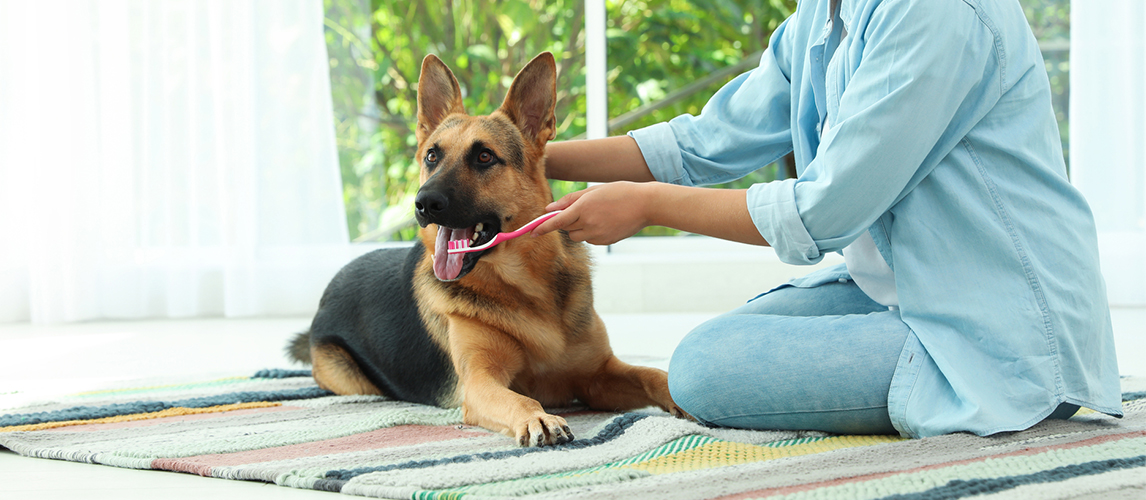 FAQ
Q:

Can I use my toothpaste for my dog?

A:

You should never brush your pet's teeth using human toothpaste. Unlike humans, dogs cannot spit out the foam and they are highly likely to swallow it instead. Many human toothpastes contain fluoride to strengthen the enamel of our teeth, but this can lead to gastric irritation in canines. It is quite a corrosive substance that can result in a host of negative side effects including stomach pain, nausea, vomiting, and diarrhea. In more serious situations, it may even inflame the stomach lining of your pooch.

If you use a toothpaste containing fluoride on puppies, this can inhibit the development of their tooth enamel. As they move into adulthood, this will increase the risk of more plaque and tartar building up in their mouths. As we have already discussed, this can lead to all sorts of serious conditions including oral diseases, tooth decay, and tooth loss.

Instead of using a human brand toothpaste, you should go for one which has been specially formulated for canines as you know that the ingredients used are safe for their usage. Though your dog is likely to swallow the toothpaste, pet-designed formulas are usually non-foaming and non-toxic. Many of them are also uniquely flavored for your dog's enjoyment, which makes the task of brushing their teeth so much easier.
Q:

How often should I be brushing my dog's teeth?

A:

As a rule of thumb, you should brush your pooch's teeth at least once or twice a week. In an ideal world, you would have the time to undertake this task every single day, but this is not a realistic ask for many busy pet owners. But you should make a point of getting into good teeth brushing habits which help your dog's dental hygiene stay in tip-top condition.

Your dog's mouth goes through a lot. Dogs keep themselves clean by licking their fur, which is likely to be full of dirt and bacteria after they have been rolling around outside. Also, most dogs will put anything which is given to them in their mouths. If you don't provide them with toys or bones to get their teeth stuck into, it is likely that they are going to turn their attention toward your treasured possessions and your furniture! You never really know what kind of bacteria, fungi, parasites, and viruses could be going into their mouths. And these are likely to lead to dental and gum diseases through the formation of plaque, followed by tartar.

While you can't expect to remove everything harmful from your dog's mouth by simply brushing their teeth, this will help to stop bacteria from building up a defensive biofilm. Prevent this, and it is much less likely that they will be able to proliferate. If you only brush your pooch's teeth infrequently or not at all, you are giving bacteria ample opportunity to do its worst. While it may feel like a major challenge to brush your dog's teeth twice a week, it is one that is worth it for your pooch's long-term health.
Q:

My pet has bad breath. Are bad teeth and gums the cause?

A:

Bad breath in dogs is often a result of odor-producing bacteria that could be present in the mouth, but it could also be in their gut or lungs. Bad breath is a common sign that something is not right with your dog's health. Poor dental hygiene and the build-up of tartar and plaque are the most common causes of halitosis, so you could try brushing your dog's teeth on a more regular basis with a specially formulated toothpaste to see if this improves the issue. More serious dental issues like gum disease, tooth decay, and periodontal disease are all common causes of bad breath as well.

There are other issues that could be the cause as well. If your dog's breath smells like ammonia, this could be because waste products are building up in their bloodstream due to kidney disease. Another possibility is that your dog has ingested a toxic substance. If their breath has a slightly fruity or sweet smell, it could indicate that they are suffering from diabetes. If the bad breath is accompanied by strange masses or discoloration, it could be an indication that they have tumors in their mouth.

If your dog has persistent bad breath which doesn't seem to clear up after tooth brushing, you should take them into the vet to get more information on what the cause of the issue could be. You need to get it treated as soon as possible.
Q:

What is the difference between plaque and tartar?

A:

Plaque and tartar are both common dental issues. A significant build-up of either can cause problems for your dog. Plaque is a sticky, colorless film that builds on tooth surfaces and along the gumline. Containing bacteria which attacks the tooth enamel, it can also damage gums and lead to cavities forming. If it accumulates without being removed, it can mineralize and trap the stains underneath, turning into tartar. Plaque is one of the main causes of a variety of oral health problems. If it is not removed regularly through brushing, it will harden and form tartar, which is a hard deposit on the teeth that can lead to stains and discoloration. It is yellow or brown colored and forms when plaque mineralizes on your dog's teeth after the residual plaque on the tooth surface reacts with the minerals in your dog's saliva. Often, as your pooch ages, they are more susceptible to tartar build-up on their teeth.

Regular brushing is one of the best ways of preventing plaque and tartar from building up. You can also switch their diet to one which limits plaque as it forms. Offering your dog chew toys and dental treats is a common way to deal with the problem as well. Take a look at our reviews of the best dog chew toys and best dog chews for more options.
Q:

What steps do I need to follow to teach my dog to accept tooth brushing?

A:

There is no getting around it; getting your pup used to tooth brushing can be an arduous and time-consuming process. But it is one which is necessary for looking after your pooch's oral hygiene. First, you need to make sure that you have all the right equipment. As well as selecting the right dog toothpaste, you also need a specially designed dog toothbrush. This type of brush has softer bristles than a human one. There are also finger brushes, which give you a higher degree of control, but you need to feel comfortable putting your hands inside your dog's mouth without getting bitten.

Ideally, you should start when your dog is a puppy – as early as two months old. You should look for a special puppy toothpaste. However, they will not have their fully formed adult teeth until they are six or seven months, so this is just to get them used to the procedure. You should pick a time when they are feeling especially calm and relaxed. Generally, after they are worn out from a long exercise or playing session is a good time to start. When you are first starting out, you need to get them comfortable with the feeling of your hand in and around their mouth. You could try giving them some toothpaste to lick off your finger. When you feel more confident, you can start rubbing it along their teeth and gum area.

Before you put the toothbrush in their mouth, you should give your dog the opportunity to give it a thorough inspection. You can try letting them lick some toothpaste off the brush. Make sure that you give them plenty of love and praise to help them associate the brush with positive feelings. When it comes to brushing, start off with a few of the outside surfaces of the teeth which are easiest to reach. Proceed with caution. You don't want to risk alarming your dog, so you should take your cues from your pup. If they resist and become aggressive, it is best to discontinue the action and try again on another occasion.

Each time you brush your pooch's teeth, you can increase the number which you brush. You can try brushing along their gumline as this will get them used to the action without having to open their mouth. You can gradually lengthen your sessions until you reach a point when you can brush all of their teeth. During the process, you should continue praising your dog to help them feel calm. Once you have gotten them used to brushing the outer surfaces of their teeth, you can try moving onto the inner surfaces. You don't have to worry about being as thorough; your dog's tongue will naturally deal with tartar build-up along these surfaces.

The more you brush your pet's teeth, the easier the whole process should get. If your dog has loose teeth, sensitivities around their mouth, or oral bleeding, you should consult with your vet before continuing.